The Suspected Pipe Bomber Was Reported For Tweeting Threats At A Journalist But Twitter Said He Didn't Violate Its Rules
"We will see you 4 sure. Hug your loved ones real close every time you leave you [sic] home," he tweeted.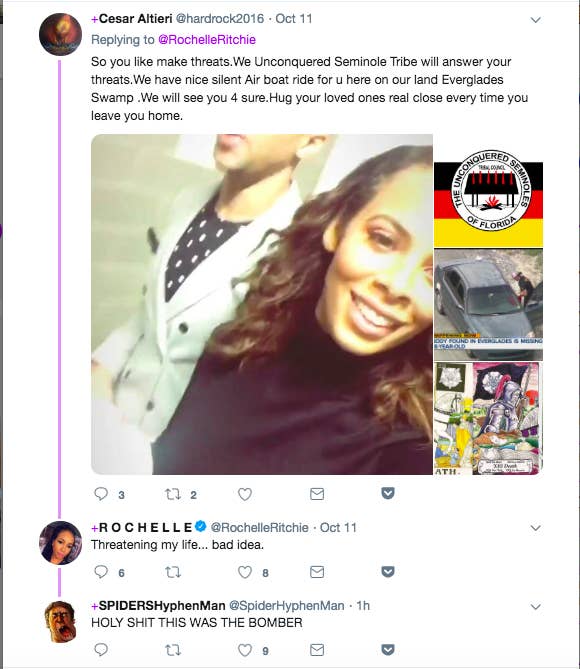 The man suspected of sending pipe bombs to prominent Democrats and critics of President Trump threatened the life of a political commentator in a tweet earlier this month, but Twitter told her it did not violate its guidelines.
Cesar Altieri Sayoc, 56, who was identified Friday as the suspect behind the 13 "improvised explosive devices" that were intercepted over the past week, has a history of threatening people on social media. But one of them, Rochelle Ritchie, 36, a cable news contributor and former journalist, tweeted that Twitter did not penalize Sayoc after she reported his threatening tweet.