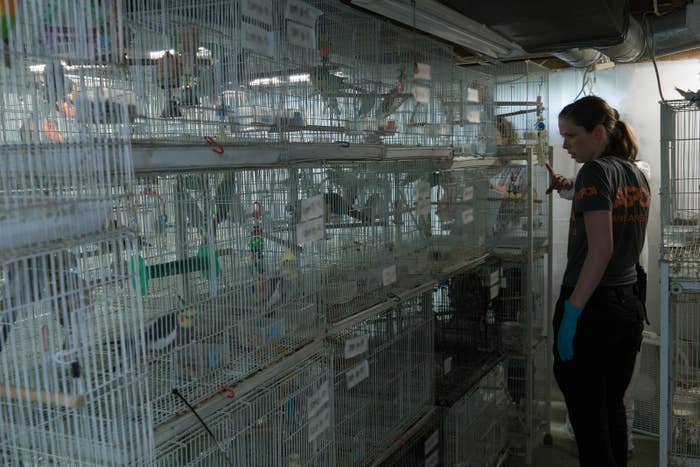 More than 600 birds were rescued from inside a 1,000-square-foot house in Ohio on Tuesday after officers reported discovering them crammed in "extremely overcrowded" conditions.
Many of the birds had patches of missing feathers, respiratory issues, and overgrown beaks and claws, which are signs of malnutrition and distress, officials said. Some of them were wounded.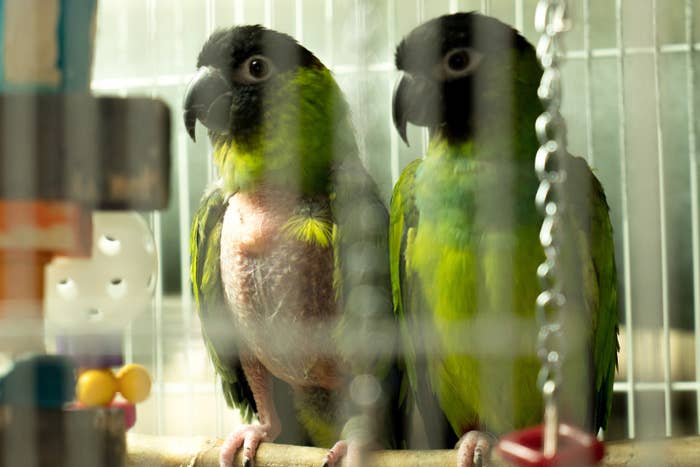 The woman in Clintonville kept a wide variety of avian captives in around 225 cages, including parakeets, cockatiels, finches, macaws, African grey parrots, Amazon parrots, cockatoos, and others, according to Columbus police and the American Society for the Prevention of Cruelty to Animals, which assisted with the rescue.

The officials called the number of birds "staggering" and spent 13 hours carrying out the rescue.
Police, who were called to the home in response to complaints of hoarding and unsafe conditions, did not immediately say why the woman kept so many birds, but the investigation is ongoing.
Photos from the house show hundreds of birds in cages stacked to the ceiling.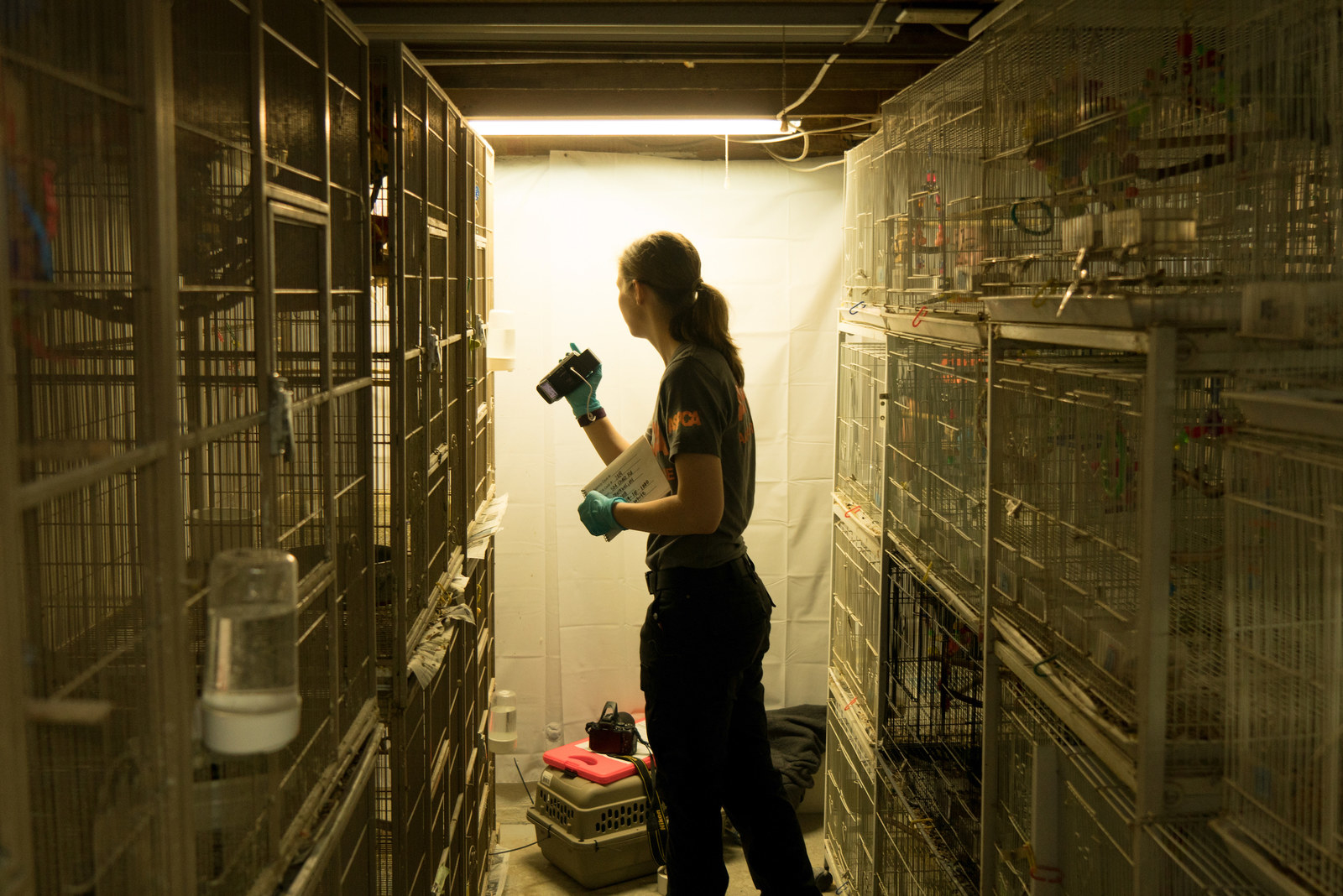 The woman was not immediately identified, and no charges have been filed, though Columbus Humane and the ASPCA are providing information to local prosecutors as they investigate.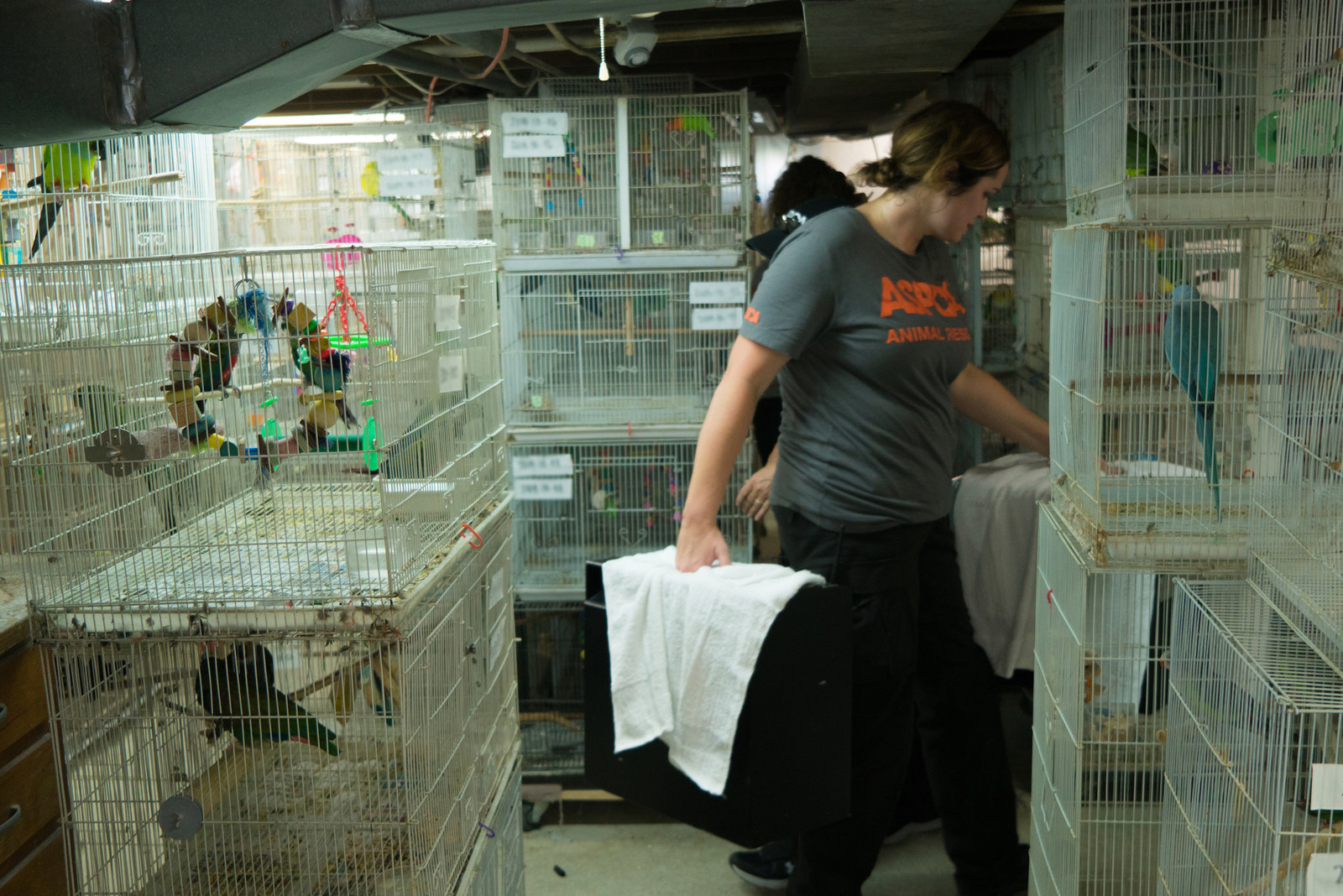 Bobby Garcia, who lives two doors down from the house, told NBC4 that she could smell "the strong odor of feces" every morning and that fleas from the birds would bite her.
"It's frustrating to me because my granddaughter can't go back out and play because the bugs eat her up," she said. "The smell is horrible. When I do my landscaping, the mosquitoes eat me alive from all the standing water from all the birds."
Video from the ASPCA shows dozens of birds inside one cage and agents removing them one by one.

Columbus Police did not immediately respond to requests for further comment on the case.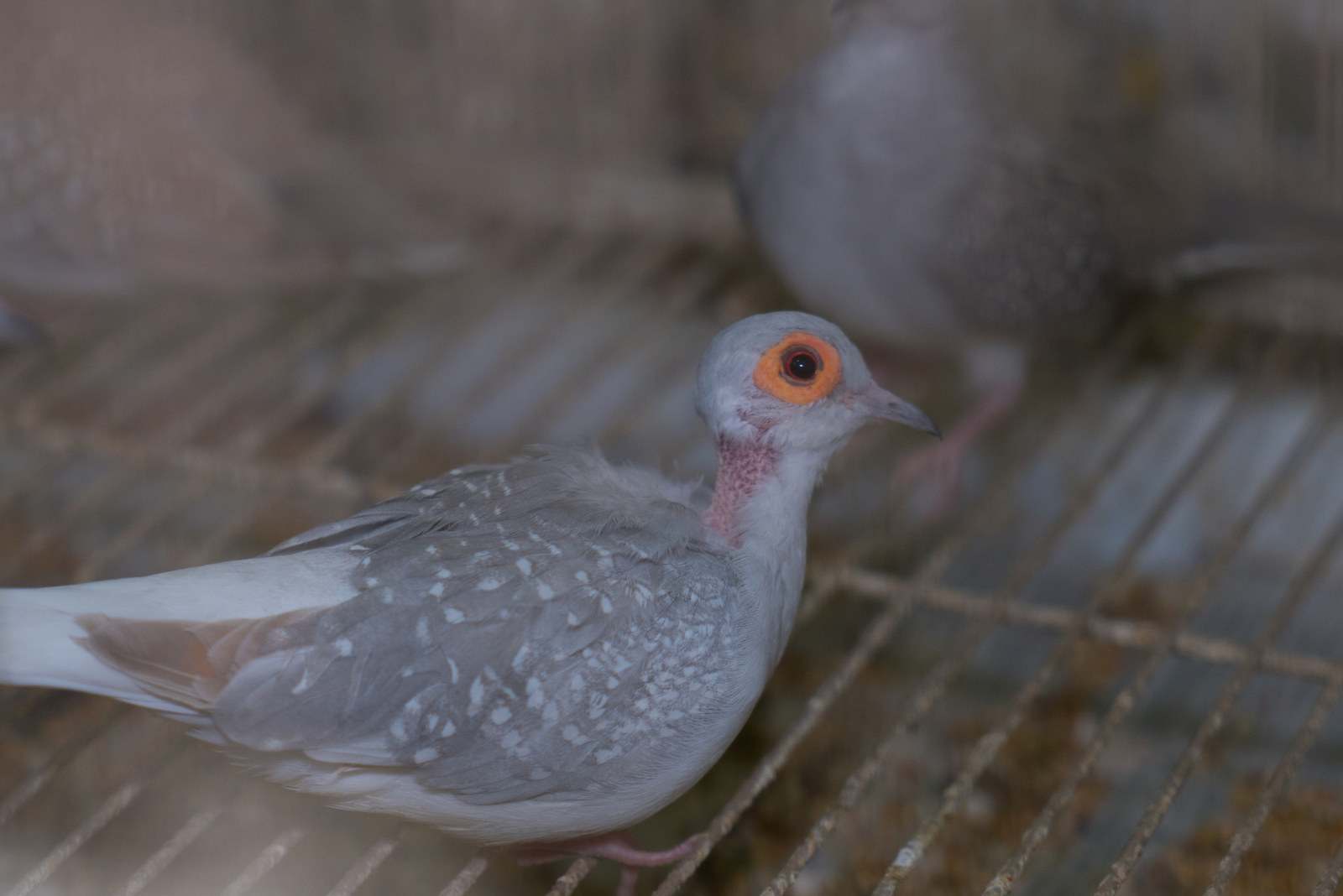 "The population of birds is simply staggering," said Rachel Finney, chief executive of Columbus Humane. "Overcrowding in this manner isn't conducive to a high quality of life for the birds or their caretakers."

In a video tweeted by a local reporter, the cacophony of the birds' calls can be heard from inside the house.

The sheer size of the rescue even prompted Columbus Humane to cancel public adoptions and close its doors Tuesday in order to process all the birds. Staff members at the shelter are also conducting veterinary exams to search for evidence of abuse and determine what care each bird needs.