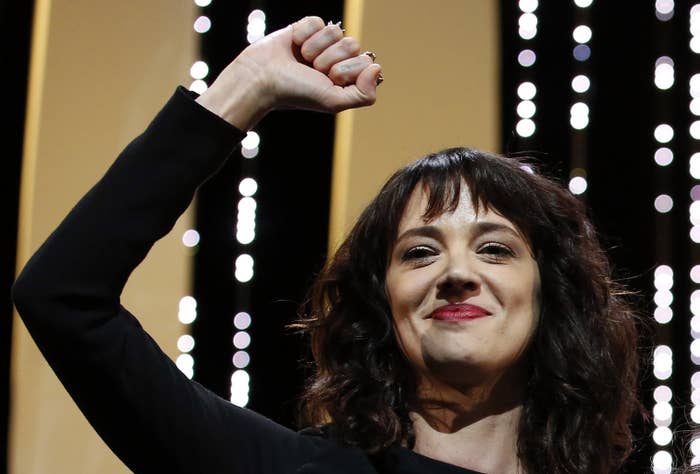 Some of the leading figures of #MeToo said Monday the movement needs to press on after it was revealed that Asia Argento, one of the first actors to accuse movie mogul Harvey Weinstein of sexual assault, paid off a man who accused her of sexually assaulting him.
Tarana Burke, the founder of the #MeToo movement, commended the "brave young men" who were coming forward with their accusations as part of the movement.

"Sexual violence is about power and privilege. That doesn't change if the perpetrator is your favorite actress, activist or professor of any gender. And we won't shift the culture unless we get serious about shifting these false narratives," Burke tweeted as part of a thread.
"People will use these recent news stories to try and discredit this movement - don't let that happen. This is what Movement is about. It's not a spectator sport. It is people generated. We get to say 'this is/isn't what this movement is about!'" Burke added.
And actor Rose McGowan, Argento's friend who was among the first women to publicly accuse Weinstein of sexual assault, responded to the Times report, saying, "My heart is broken."

McGowan, who defended Argento following the death of her boyfriend, Anthony Bourdain, said that she and Argento had bonded over the "shared pain of being assaulted by Harvey Weinstein."
"I will continue my work on behalf of victims everywhere," McGowan said.
She added later, "None of us know the truth of the situation and I'm sure more will be revealed. Be gentle."
Argento — an Italian actor, writer, and director — reportedly agreed last year to settle a lawsuit with Jimmy Bennett, who accused her of sexually assaulting him in 2013, when he was 17, the New York Times reported.

The report, published Sunday, said that Argento agreed to pay the actor and musician $380,000 last fall, shortly after she went public with her accusations against Weinstein.
Citing court documents the newspaper said it had received from people familiar with the case, the Times reported that Bennett said he had sex with Argento in a Los Angeles hotel room just two months after his 17th birthday. Argento was 37 at the time of the alleged assault; the age of consent in California is 18.
The Los Angeles County Sheriff's Department confirmed to BuzzFeed News that no report about the alleged assault had been filed, but that investigators were reaching out to interview the people involved.
Documents obtained by the Times — sent by an anonymous person via encrypted email — reportedly included a photo of the two actors laying in bed together in a hotel room in California. Per the settlement, Argento now owns the copyright to the photos, according to the Times.

In an email finalizing the agreement, the Times reported, Argento's lawyer Carrie Goldberg wrote to Bennett, "We hope nothing like this ever happens to you again. You are a powerful and inspiring creator and it is a miserable condition of life that you live among shitty individuals who've preyed on both your strengths and your weaknesses."
Bennett recounted the alleged assault in the documents, saying that he visited Argento at the Ritz-Carlton hotel in Marina del Rey, California, in 2013 with a family member. Once in her hotel room, she allegedly asked the family member to leave, gave Bennett alcohol, kissed him, pushed him onto the bed, removed his pants, and performed oral sex on him before the two had intercourse. She then took several photos with him, according to the documents.
Neither Argento nor Goldberg immediately responded to requests for comment from BuzzFeed News. Bennett and his lawyers have also not responded to inquiries.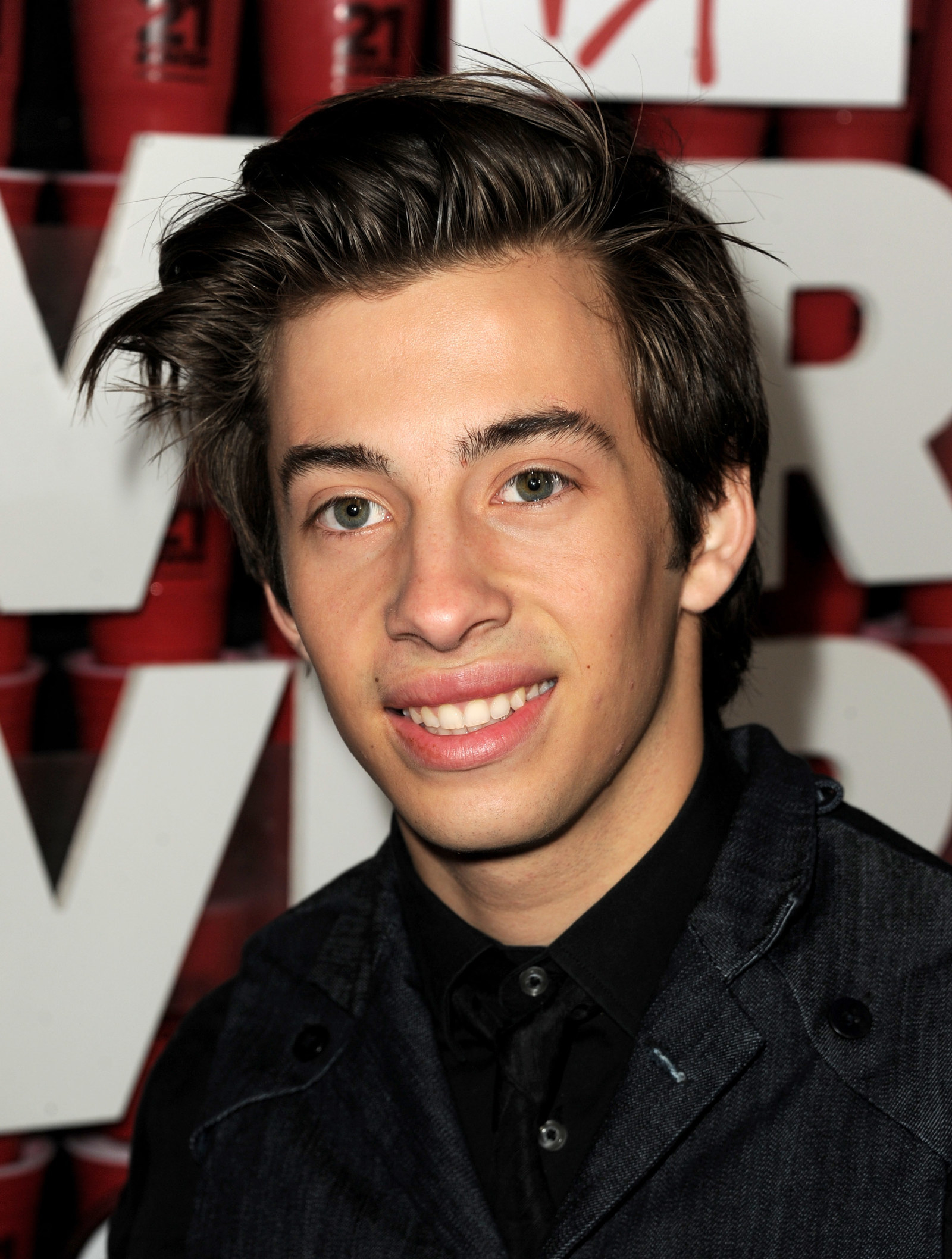 Bennett's lawyers reportedly notified Argento of their intent to sue a month after the publication of a New Yorker article in which she accused Weinstein of sexual assault. According to the documents, Bennett said that the assault interfered with his ability to work and had detrimental effects on his mental health.
Since the publication of the New Yorker article, Argento has become one of the leading figures in the #MeToo movement. According to the Times report Sunday, this advocacy work played a direct role in Bennett's decision to sue.
"His feelings about that day were brought to the forefront recently when Ms. Argento took the spotlight as one of the many victims of Harvey Weinstein," his lawyers wrote in communications obtained by the paper.
Weinstein attorney Benjamin Brafman, said in a statement that the report "reveals a stunning level of hypocrisy" by Argento."
"What is perhaps most egregious, is the timing, which suggests that at the very same time Argento was working on her own secret settlement for the alleged sexual abuse of a minor, she was positioning herself at the forefront of those condemning Mr. Weinstein, despite the fact that her sexual relationship with Mr. Weinstein was between two consenting adults which lasted for more than four years," Brafman added. "The sheer duplicity of her conduct is quite extraordinary and should demonstrate to everyone how poorly the allegations against Mr. Weinstein were actually vetted and accordingly, cause all of us to pause and allow due process to prevail, not condemnation by fundamental dishonesty."
Bennett played Argento's son in the 2004 film The Heart Is Deceitful Above All Things, and the two sometimes referred to each other as mother and son in social media posts.

"Jimmy's impression of this situation was that a mother-son relationship had blossomed from their experience on set together," his lawyers wrote, the Times reported.

Bennett's lawyers said he felt "extremely confused, mortified, and disgusted" about the encounter. A month later, according to the Times, he sent her a message on Twitter: "Miss you momma!!!!"

Bennett's Twitter account is no longer active. But posts from Argento's Twitter account show that she continued to communicate with the younger actor months after the alleged assault.
"@JimmyBennett love you for life my Jimmy," she tweeted in March 2013. "You know I've been testing 9 years old lately but unfortunately ain't nobody like you sonny."
In another post, from Dec. 4, 2013, Argento wrote: "@JimmyBennett missssss you every day Jimmy xxxxx."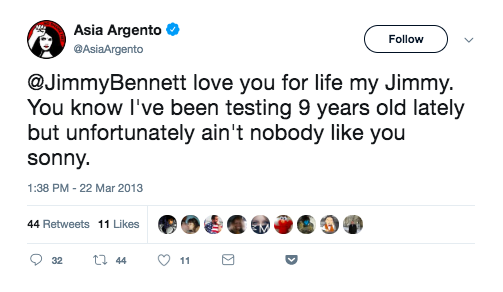 Bennett, who is now 22, originally requested $3.5 million in damages. According to the Times, Bennett earned $2.7 million in the five years before the alleged assault by working as a child actor, but that his income had dropped to $60,000 per year by the time the suit was filed.

Argento agreed to pay Bennett $380,000 over a year and a half, starting with an initial payment of $200,000, according to the Times.
The Times reported that the agreement allows both actors to discuss the matter but prohibits Bennett from posting the photos of the two of them in bed.