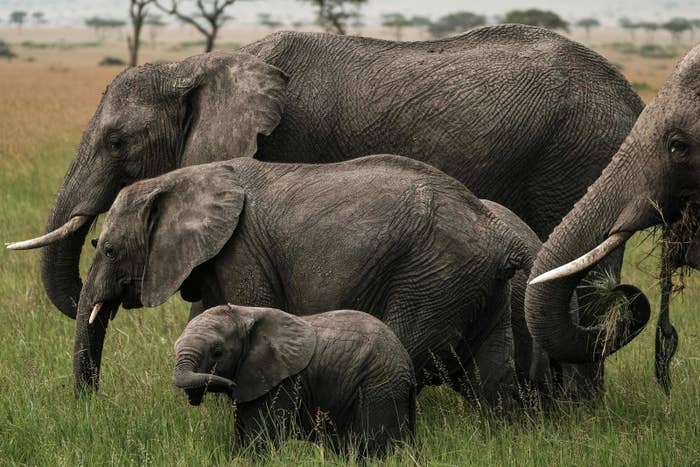 Applications to import lion and elephant trophies from Africa will now be considered on a case-by-case basis, US wildlife officials announced Monday.
The moves comes months after President Trump put on hold a controversial US Fish and Wildlife Service (FWS) policy to allow big game hunters to bring the heads of elephants killed in Zimbabwe back to the US.
In January, the president called importing elephant trophies "terrible" and, much to the surprise of many, stymied Department Secretary Ryan Zinke's decision to rescind the Obama-era ban, pending a review.
"I didn't want elephants killed and stuffed and have the tusks brought back into this [country] and people can talk all they want about preservation and all of the things that they're saying where money goes towards ― well, money WAS going ― in that case, going to a government which was probably taking the money," Trump told Piers Morgan during a lengthy interview.
"I thought it was terrible," Trump said of Zinke's initial move. "That was done by a very high level government person. As soon as I heard about it, I turned it around. That same day."

However, the department released a memo regarding its new policy last Thursday, saying it would begin evaluating applications to import hunting trophies from African elephants and lions, which had been banned under the Obama adminstration, on a "case-by-case basis."
The department announced that trophies from lions and elephants hunted in several African countries would be eligible for consideration. Trophies from Bontebok, a species of antelope, killed in Botswana will also be eligible.

The new policy comes in response to a December 2017 court ruling against President Obama's additions to the Endangered Species Act, which banned importing trophies from Zimbabwe.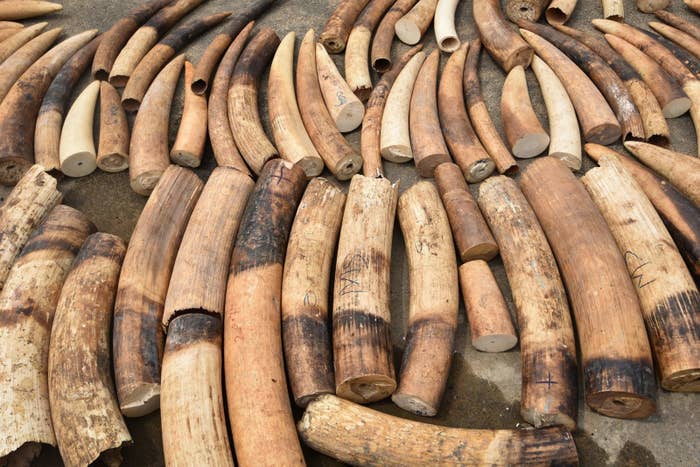 The FWS — which earlier had determined that the killing of African elephant trophy animals in Zimbabwe, on or after Jan. 21, 2016, and on or before Dec. 31, 2018, "will enhance the survival of the African elephant" — said it would still consider provisions of the Endangered Species Act and scientific assessment of a species' conservation before granting permits.

The department announced in November that it had finalized a decision to allow imports from Zimbabwe, but, after major outcry, Trump intervened by tweeting that he was putting any changes on hold. Trump has not addressed the issue since then, a silence that, until Monday, had left Obama's ban in place.
"The Trump administration is trying to keep these crucial trophy import decisions behind closed doors, and that's totally unacceptable," said Tanya Sanerib, international legal director at the Center for Biological Diversity. "Elephants aren't meant to be trophies, they're meant to roam free."