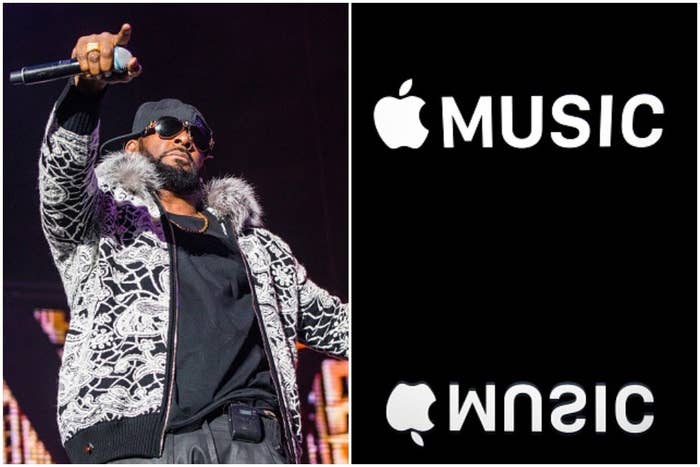 Apple Music and Pandora are no longer promoting R. Kelly's music on featured playlists amid calls to boycott the artist, who has long denied the sex abuse allegations made against him.

Kelly's music and related playlists will still be available and searchable on the platforms; however, it will no longer be promoted in featured offerings.
In a statement to BuzzFeed News, Pandora cited a policy of not promoting problematic artists.
"Pandora's policy is to not actively promote artists with certain demonstrable behavioral, ethical or criminal issues," the company said. "We approach each of these scenarios on a case-by-case basis to ensure we address components true to Pandora's principles while not overreaching and avoiding censorship."
The 51-year-old artist has been facing allegations of sexual abuse and predation of minors throughout his career.

Apple did not immediately respond to a request for comment on the decision, which was first reported by Pitchfork.

On Thursday, Spotify announced a new policy on hate and hateful content that included the removal of Kelly's music from playlists, saying that it would keep the singer's music on the platform, but wanted its "editorial decisions — what we choose to program — to reflect our values."

The move came after the Time's Up initiative announced a boycott of the artist and specifically called out Spotify for featuring Kelly's music.
Apple Music is the second-biggest music streaming service in the world, with 38 million subscribers in March, after Spotify, which had 71 million.
Spotify also cut rapper XXXTentacion, whose album ? reached No. 1 on the Billboard charts this year amid accusations that he has assaulted fans, from its featured playlists. Apple and Pandora did not respond to requests for comment on whether they would also discontinue promotion of the rapper.