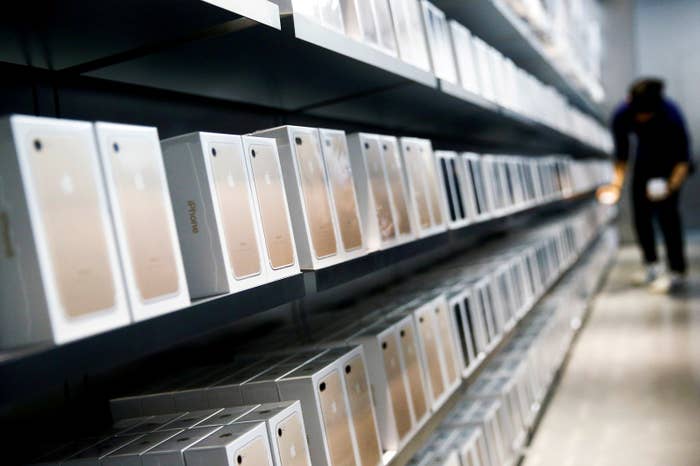 Apple is set to release three new versions of the iPhone and an upgraded Apple TV model at an event in September, according to sources in a position to know.
The most expensive of the three new iPhone models, priced at nearly $1,000, will feature a bezel-less OLED screen, and will unlock using facial recognition, sources confirmed. The new model will charge not by plug but by magnetic induction, the New York Times reported Thursday.

The fifth-generation Apple TV, which will also launch at the September event alongside the upgraded iPhone models, will support 4K streaming for the first time, offering double the video resolution of the previous model. Apple appears to be refocusing on TV as it reportedly plans to invest $1 billion in its own original programming.
News of the 4K Apple TV was first reported by Bloomberg and independently confirmed by BuzzFeed News. The current version of the Apple TV, released in 2015, supports a resolution up to 1080P, as first reported by BuzzFeed News.

Apple declined to comment on the new models of the iPhone and Apple TV.
Sources say Apple will also release a new version of the Apple Watch capable of connecting to cellular networks, news first reported by Bloomberg.
The news comes as speculation mounts about Apple's new products in advance of the September event.
In June, Apple announced its own smart speaker, HomePod, at its annual WWDC event. The speaker, a challenge to Amazon's Alexa and Google Home, will hit shelves in December, Apple said.