The loosely organized radicals who call themselves anti-fascists have become representative of 2017, a new set of icons for an age of radicalization.
They are, to their critics, the mirror image of white supremacist groups — including old ones like the Ku Klux Klan and the rebranded "alt-right" — with ideologists and, between them, a rising body count. In fact, and unlike those groups, antifa is more an attitude and an image than an organized movement — though in an age of young men drawing radical politics from images on social media, it has the potential to become one.
Antifa's forebears — anarchists, leftist unions, European Communists, and socialists — have been around for decades. But it took a media age like our own to weave them into a coherent, Nazi-punching movement. That includes a conservative media that sought to define them, a social media harnessed to promote extremism, and a burgeoning radical media that has given those groups a voice they haven't had since the days of Ramparts and the old Village Voice. And they've been treated with a confusing mixture of sympathy and hostility for their stated mission of "anti-fascism" by a mainstream media at odds with itself over how to describe them.
The number of people in the US identifying as anti-fascists has grown exponentially since President Trump's election, according to multiple activists who spoke to BuzzFeed News. One member of the Portland-based Rose City Antifa put it this way: "Before Trump, being antifa was more of a bizarre hobby that people had."
And so the media narrative of antifa has painted the activists as a sort of unified cabal, secretly orchestrating a violent, black-clad army from bunkers adorned with portraits of Lenin. That's not true now — not yet, certainly. Indeed, antifa barely qualify as a group, and lack any sort of central command.
Under that veneer of coherence, however, antifa remains more chaos than movement, and not just because its adherents tend to resist authority on principle. It is divided by geography, ideology, and history, less focused and coherent than the other great (and sometimes also chaotic) movement of the recent left, Black Lives Matter.
Unlike the so-called alt-right, anti-fascist activism is largely still an analog effort, and its adherents have had to wrestle with a social media ecosystem that has at once amplified their work and demonized them.
"Before the internet, people largely relied on newspapers, fanzines, phone trees, and conferences to spread news and information. Now tech has allowed a variety of groups to communicate and learn from how different communities are organizing," said James Anderson, one of the owners of anarchist news and opinion site It's Going Down. "But the internet also allowed pundits, trolls, and hacks to shape public perception and opinion on social movements."
Self-identified antifa are a much larger group in Europe, which is home to a long-established anarchist movement. Just compare the sizes of the black blocs at the G20 Summit and the Paris May Day riots — thousands of people — to the blocs at Berkeley, Charlottesville, and even the inauguration — hundreds.
There is also nothing like a consensus on who these "fascists" are and whom they ought to be resisting.
"It depends on how you define fascism — some limit it to white nationalism and supremacy, and that's part of what holds them together, but depending on who you're talking about, it can be more expansive," said California State University, San Bernardino, criminal justice professor Brian Levin. "Sometimes they'll target people whose bigotry is much more shallow."
The groups acknowledge what Rose City Antifa, based in Portland, writes on its website: "Fascism can be difficult to define as all fascist movements do not include the exact same features. ... Unfortunately the term has come to be used as a political epithet for any idea that is authoritarian, right-wing, or simply undesirable." It goes on to list traits of Fascist regimes.
That leads to a list of targets whose common traits require puzzling out — among them police, banks, cars, storefront windows, avowed Nazis, everyday Trump supporters, and journalists.
Even the struggle to define antifa before Fox News defines it for them is new.

"The problem with framing everything as 'antifa' is that up until mid-2016, there were only a few antifa groups — Philly, Atlanta, Portland, etc," Anderson said.
One thing is clear: Self-described anti-fascist activists do, by and large, believe that the Trump administration is a large step towards an openly fascist government — though many believe that the US government is already fascist, especially its police force.
What follows is a field guide to those groups — and to the hints that they could, or could not, become a national movement.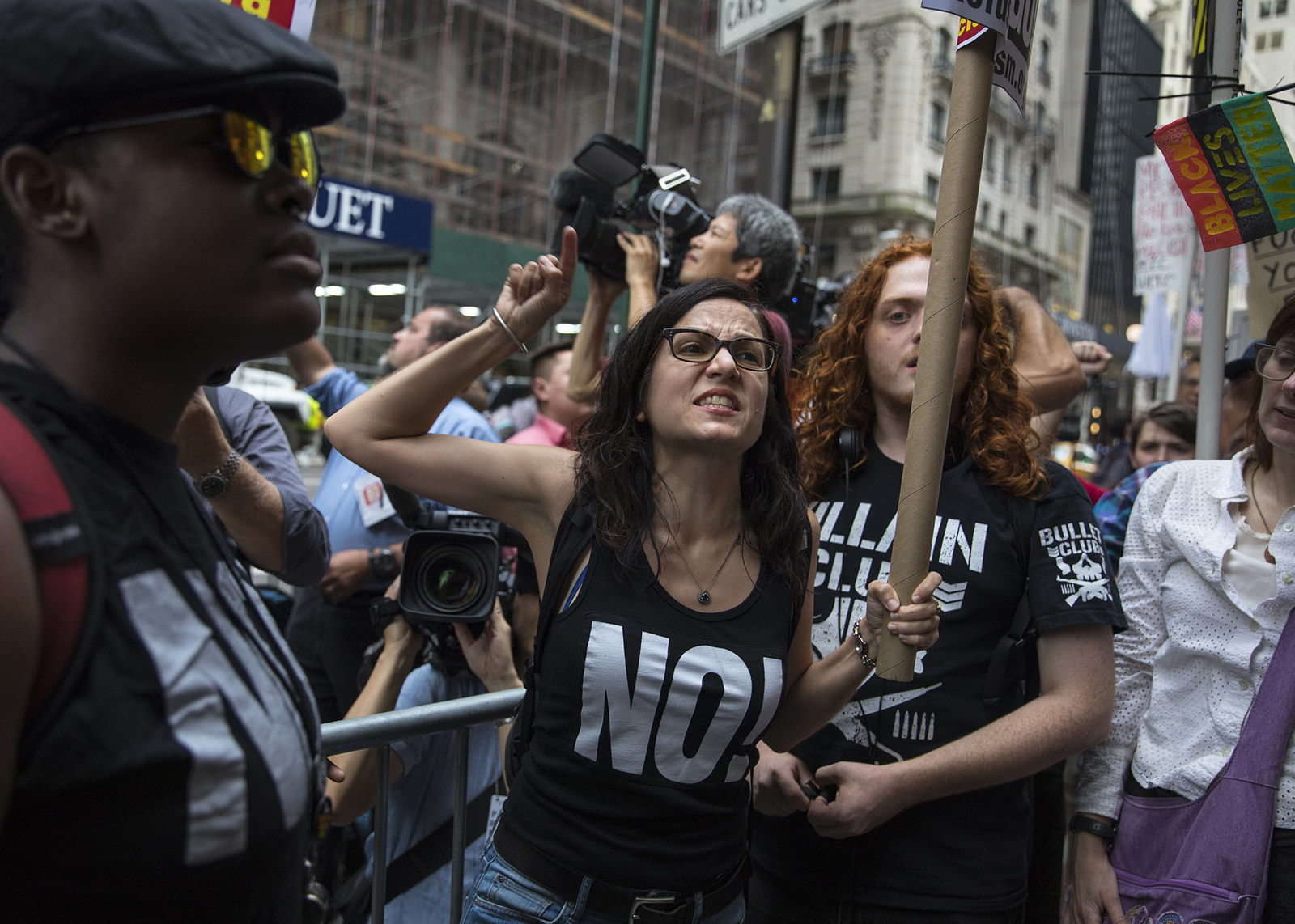 RefuseFascism.org: A ubiquitous presence at protests, this organization is best known for its bold black-and-white signs reading "NO! We refuse to accept a fascist America!" and for 4chan weaponizing a list of people who signed RF's petitions. Its goal is the wholesale impeachment of Donald Trump and the ousting of everyone involved with his administration. Members of the Revolutionary Communist Party and a swath of other leftists called the group together after the 2016 election.
Sunsara Taylor, a cofounder of the group, said they have not partnered with other anti-fascist groups, nor are they actively communicating with them. Taylor said that Refuse Fascism has been at protests with other antifa groups, but that there is "no formal alliance." Their national office is in New York, though Taylor said it was difficult to estimate the number of members.
Refuse Fascism organizes nonviolent protests in hope of attracting the greatest numbers, though Taylor said she doesn't condemn any tactics people use to protest because of what she sees as the extraordinarily fascist nature of the Trump administration.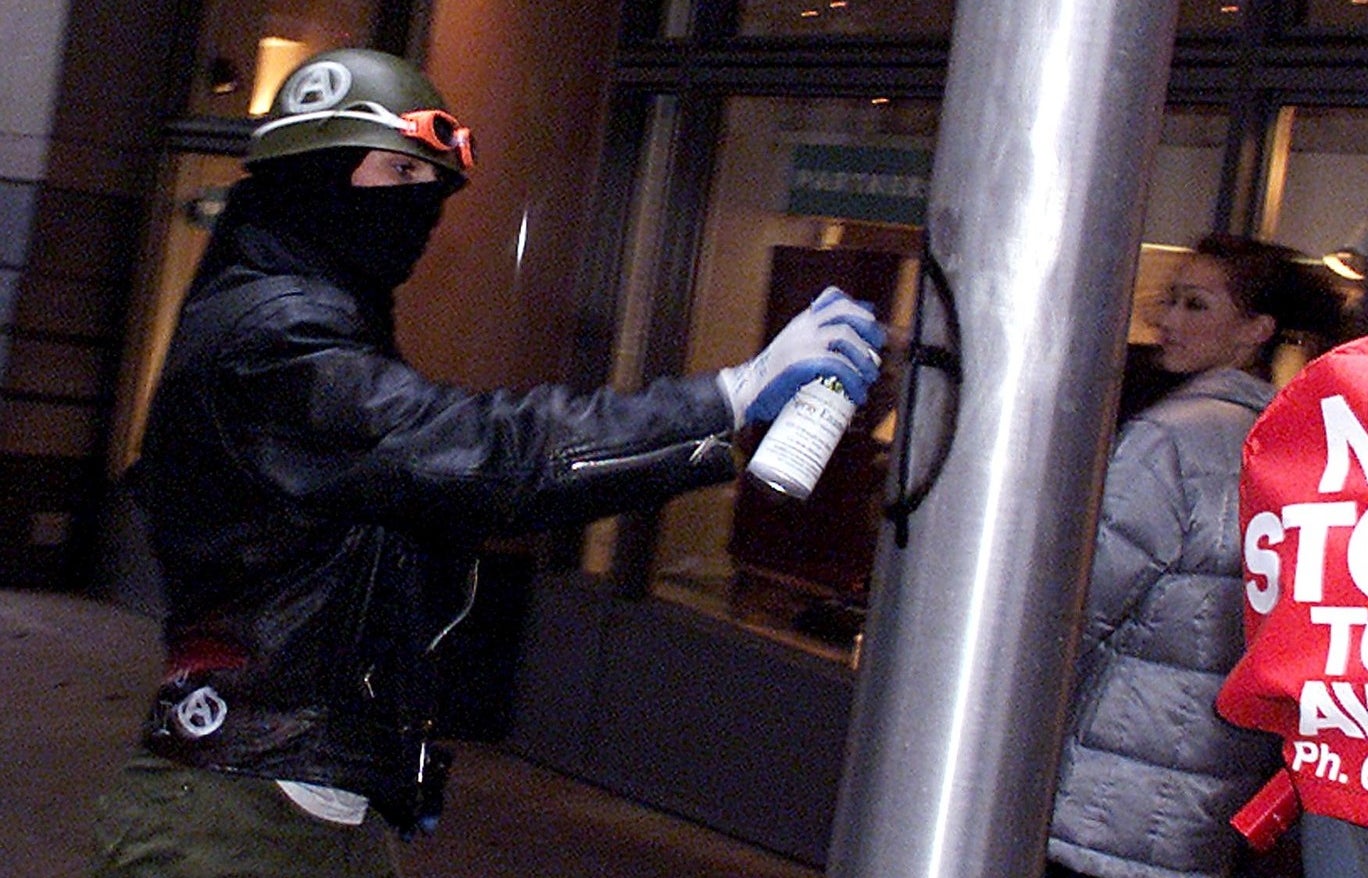 Torch Antifa Network: The closest thing to a national antifa group, Torch Network was born of the organization Anti-Racist Action. It claims 12 regional chapters across the country, but some cities with prominent antifa groups, such as in the Bay Area and New York City, are not on Torch's list of members. It hosts an antifa conference each year.
But the overlay of organization doesn't correspond to the reality.
"There's a multi-polarity to antifa — there are local leaders, but it's much less organized than the alt-right — more slush than firm ice," Levin said "Until recently, they were almost entirely reactive."
Michael Novick, a member of Anti-Racist Action Los Angeles (ARALA), a group that's part of Torch, said that Torch began roughly three years ago and that its individual chapters determine their own direction.
"People organize locally and have a sense of what's going on in other areas," he said.
The national Torch Antifa office did not respond to a request for comment.
Riseup.net: Not an explicitly anti-fascist organization, Rise Up provides digital infrastructure, especially email marketing, for many antifa organizations. On its website, it declares its mission as aiding "allies engaged in struggles against capitalism and other forms of oppression."
Riseup did not immediately respond to a request for comment.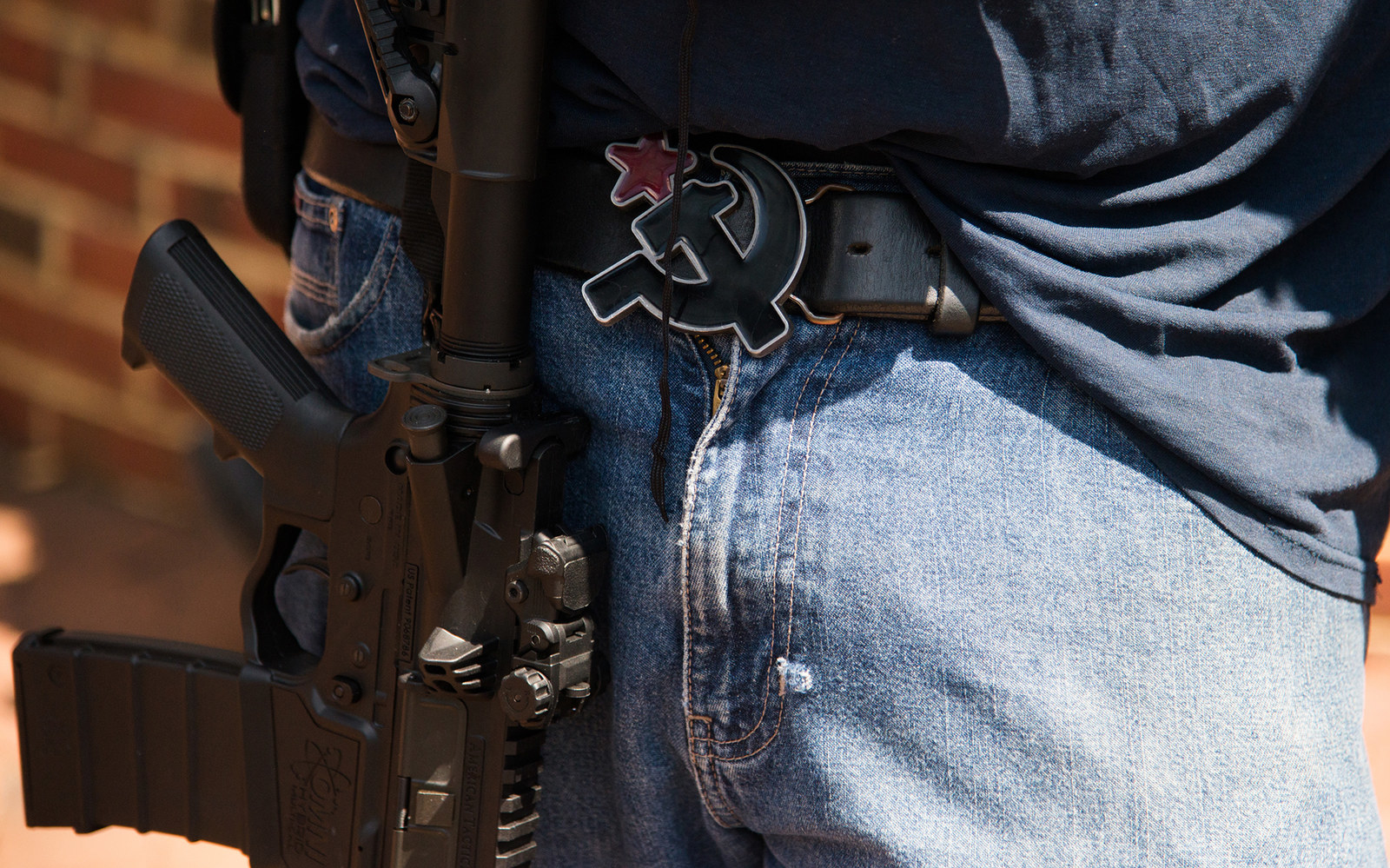 Redneck Revolt: This armed contingent of the radical left is a sort of counterpart to the right-wing Three Percenters group.
It's Going Down (IGD): This anarchist news and opinion site started in 2015 and considers itself an "anarchist digital community center." It runs everything from "Anarchist Student Groups: How to Start Your Own," to interviews with activists, to manuals for upcoming protests, to doxxes of alt-right trolls behind fake antifa social media accounts. It's a frequent enemy of Fox News. The site told BuzzFeed News in May that it averaged 20,000 to 30,000 unique visitors per day, and Anderson said it reached 2 million unique visitors in August.

"We're critical of the Left more so than the Right. We write about the shortcomings of the Left because they're more likely to listen to us. ... The rise of Trump is the failure of the Left," Anderson wrote for the site in May.
Crimethinc: Unlike IGD, this anarchist news and opinion site also publishes and sells books, stickers, zines, and posters on various topics related to leftist activism. It also has an archive of reading material that dates back to 1996.
Crimethinc did not immediately respond to a request for comment.
On its website, Crimethinc describes itself as "a rebel alliance — a decentralized network pledged to anonymous collective action — a breakout from the prisons of our age."
Submedia: This anarchist media outlet has pivoted to video, with titles like "Trouble #5: You Are Being Watched," "Calgary Antifa Clash With Homophobic Christian Rally," and "You Can't Evict a Movement."
PROMINENT REGIONAL CHAPTERS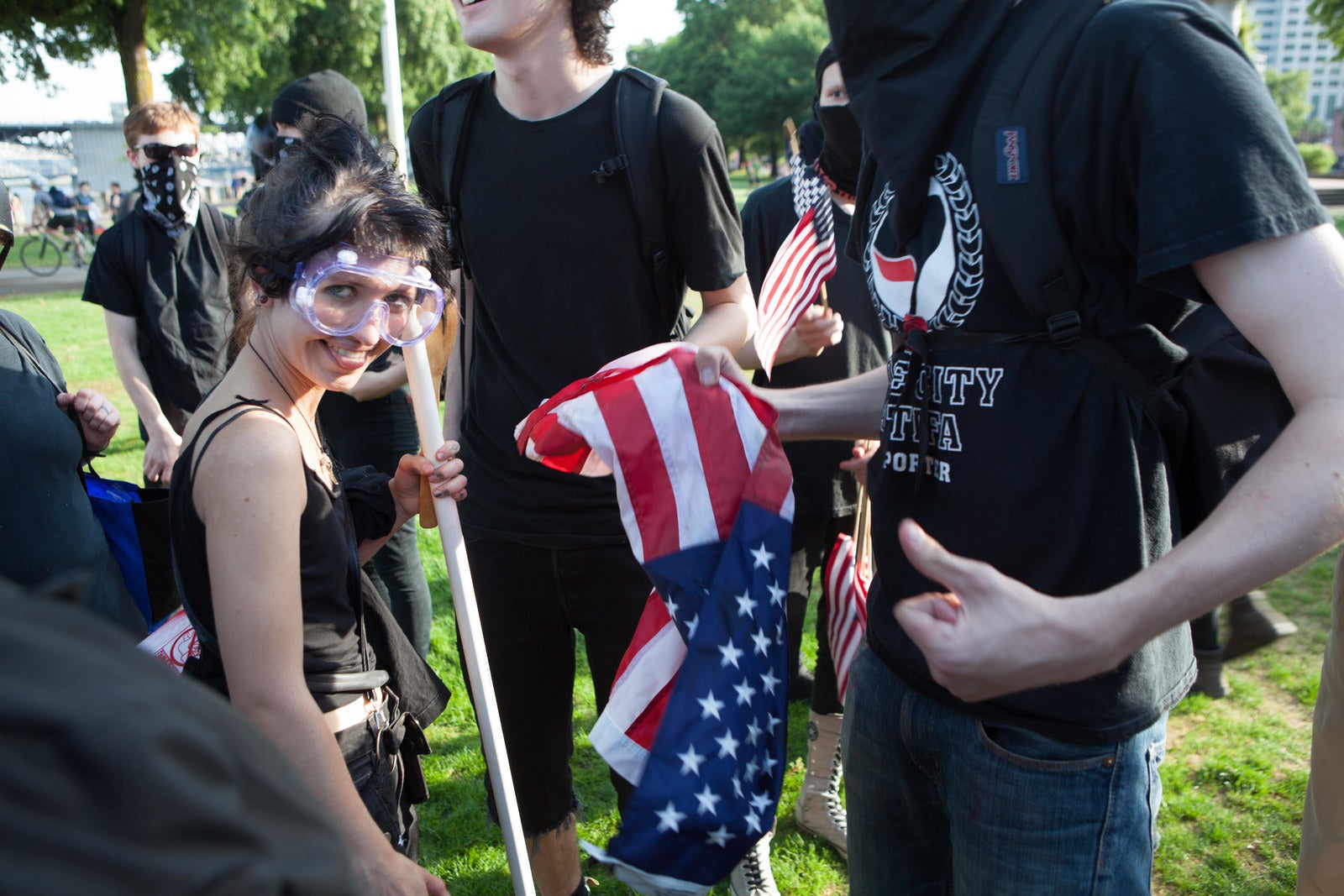 Rose City Antifa: Started in 2007 in Portland, Oregon, as a reaction to a white nationalist gathering, one of Rose City Antifa's main aims is to target people in the same way as the Twitter account @yesyoureracist, which rose to prominence after Charlottesville: Expose white nationalists to their communities, which could include their neighbors, their employers, and any organization they belong to. A recent example, one member said, was attempting to convince a local bike co-op to fire a man who had blogged about 9/11 conspiracy theories and Holocaust denial. The spokesperson for Rose City Antifa who spoke to BuzzFeed News declined to give his name.

The spokesperson told BuzzFeed News that Rose City counts roughly 40 people among its ranks. The group left the Torch Network four years ago but recently rejoined and attended its annual conference in Chicago.
Rose City Antifa, as the largest anti-fascist presence in the city, is also associated with Portland's postelection violence, shutting down a Republican parade in April, and the city's violent May Day protests, though the member of the group who spoke to BuzzFeed News said Rose City Antifa did not instigate the violence.
The spokesperson told BuzzFeed News that he doesn't believe members of antifa need to show up in black bloc attire to every demonstration.
"We don't see property damage as particularly strategic," he told BuzzFeed News in May, "The use of violence depends on the target and audience you're trying to reach. The problem with the black bloc fetishization is that everybody does the same thing. When all you've got is a hammer, everything looks like a nail. But if Nazis are going to have a march, you have to muster opposition to them publicly."
The group also writes pamphlets and distributes them throughout Portland as educational outreach: "We want the community to have an immune system to Fascism," the spokesperson said.
How does one get into being Antifa? "I grew up in the punk culture kicking Nazis out of show spaces," the spokesperson said.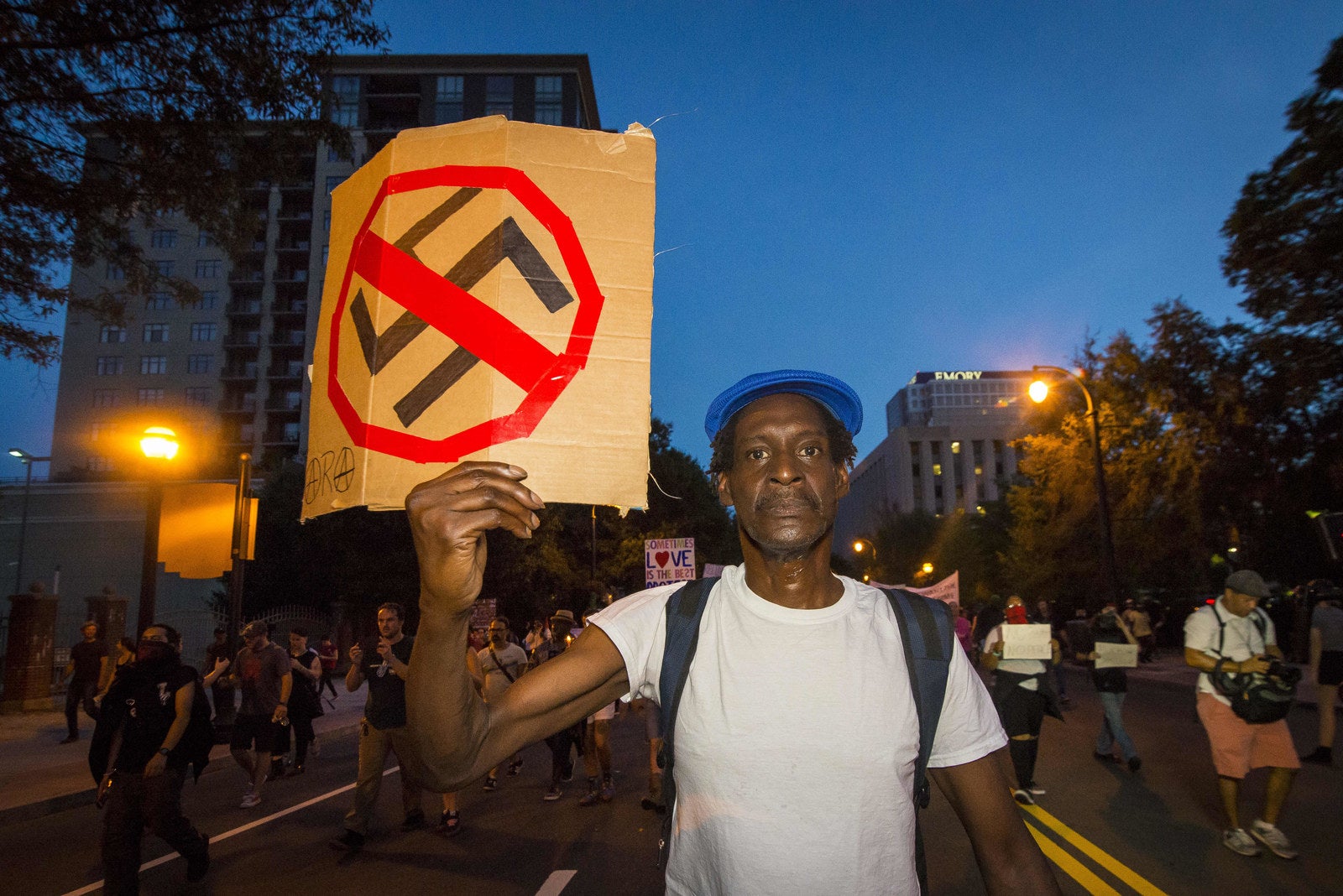 Atlanta Antifascists: Formalized as a group in late 2016, Atlanta Antifascists is one of the few antifa organizations in a Southern metropolitan hub, though it's difficult to estimate how big it is because the group declined to disclose its membership numbers. It also publishes doxxes of white supremacists in hopes that they'll lose their jobs and community standing.
Pacific Northwest Anti-Fascist Workers Collective and General Defense Committee: These two anarchist workers' organizations are based in Portland and Minneapolis, respectively. The GDC writes on its website, "The aims of this organization shall be to provide defense and relief to members of the working class who are being persecuted for their activity in the class struggle."
Both organizations did not immediately respond to request for comment.
Other large chapters exist in large liberal enclaves: Berkeley and Oakland, which often work together, and New York City. Neither group responded to requests for comment.
FAKE ANTIFA ON SOCIAL MEDIA
In the vacuum left by a lack of visible national leadership among Antifa, trolls have been able to step in and muddy the waters by setting up fake antifa accounts on social media. Accounts like Boston Antifa on YouTube, Texas Antifa on Facebook, or Beverly Hills Antifa on Twitter have been spreading discord and disinformation.

And people are falling for it: One guy accidentally shot himself in the leg after being lured to a fake protest, and hundreds of Texans showed up to protest a rally in favor of removing a Confederate statue in Houston. The city's mayor also responded to the Facebook event for the fake rally.
They've fooled the media too: Fox News host Jesse Watters hosted a YouTuber posing as antifa on his show, and the president may have watched it. Independent Journal Review reporter and former BuzzFeed employee Benny Johnson didn't verify the fake Boston antifa account and quoted it after the massive Boston protests in mid-August. It's Going Down ran an exposé on the owners of Boston Antifa in March.
The person behind the Twitter account @antifachecker, which maintains a list of 54 vetted antifa accounts and has blocked roughly 370 fake ones, said that the fake accounts have increased in number and activity level since the events in Charlottesville.
"The latest effort has been trying to paint antifa as a terrorist movement by spreading false flag imagery and tweets to justify a crackdown," the person, who would only identify as "A," said in a message. They also said that some have been trying to shut down antifa fundraisers.
As for how they identify fakes, "A" said, "Start with the assumption that most antifa accounts are fake. Any antifa page on Facebook is almost certainly fake, because Facebook has poor privacy and security."
They also contact activists to verify the legitimacy of antifa Twitter accounts and vet others by checking the date they were created (fakes are usually young), the language the accounts use, the history of their tweets, and whether they align with typical anti-fascist views or are just focusing solely on Trump and his supporters.
What will turn antifa into a cohesive national movement may be communication.
"Nobody has a big master plan," said Shon Meckfessel, author of Nonviolence Ain't What It Used to Be, "and I've never seen structures of communication that allow them to go beyond the individual actions." ●
CORRECTION
Several members of the Revolutionary Communist Party and other leftists called for the formation of Refuse Fascism. An earlier version of this post stated that Bob Avakian, chairman of the RCP, had done so on his own.