Amazon just updated its Fire tablets, but it didn't raise their prices. They're still cheap AF.
The Fire 7 is the cheapest option in Amazon's tablet line. It's getting thinner and lighter, with a better screen and longer battery life. Amazon also says it will have more consistent Wi-Fi connectivity. The new and improved version of the Fire 7 will stay the same price: $49.99. It'll be available in three new colors: "Punch Red, Marine Blue, and Canary Yellow," as Amazon describes them. The tablet is currently available in black, blue, magenta, and tangerine, and the black option will still be available.
Here's the new Fire 7: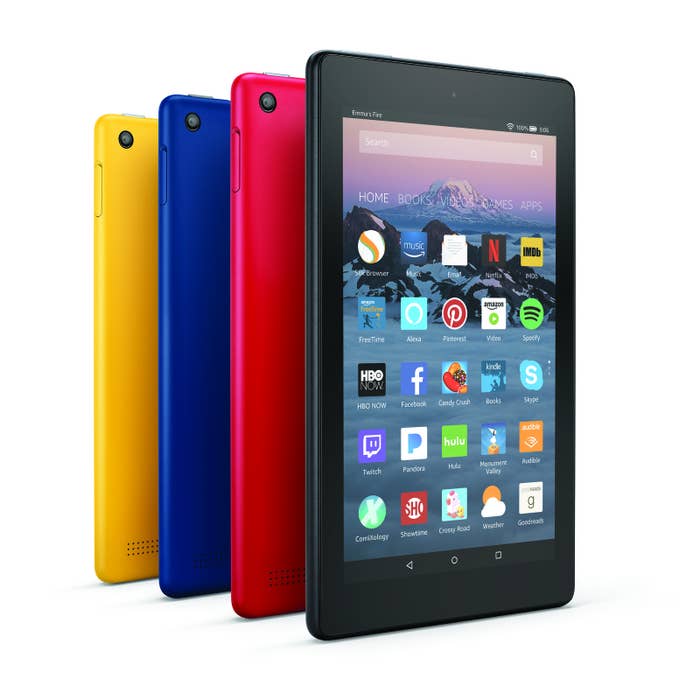 The Fire 8 HD, a higher-end tablet, didn't get hardware updates, but its price is dropping from $89.99 to $79.99, and it's also available in the new colors.
The Fire 8 HD offers a larger and higher-resolution screen, more memory, and longer battery life than the Fire 7.

Here's the new Fire 8: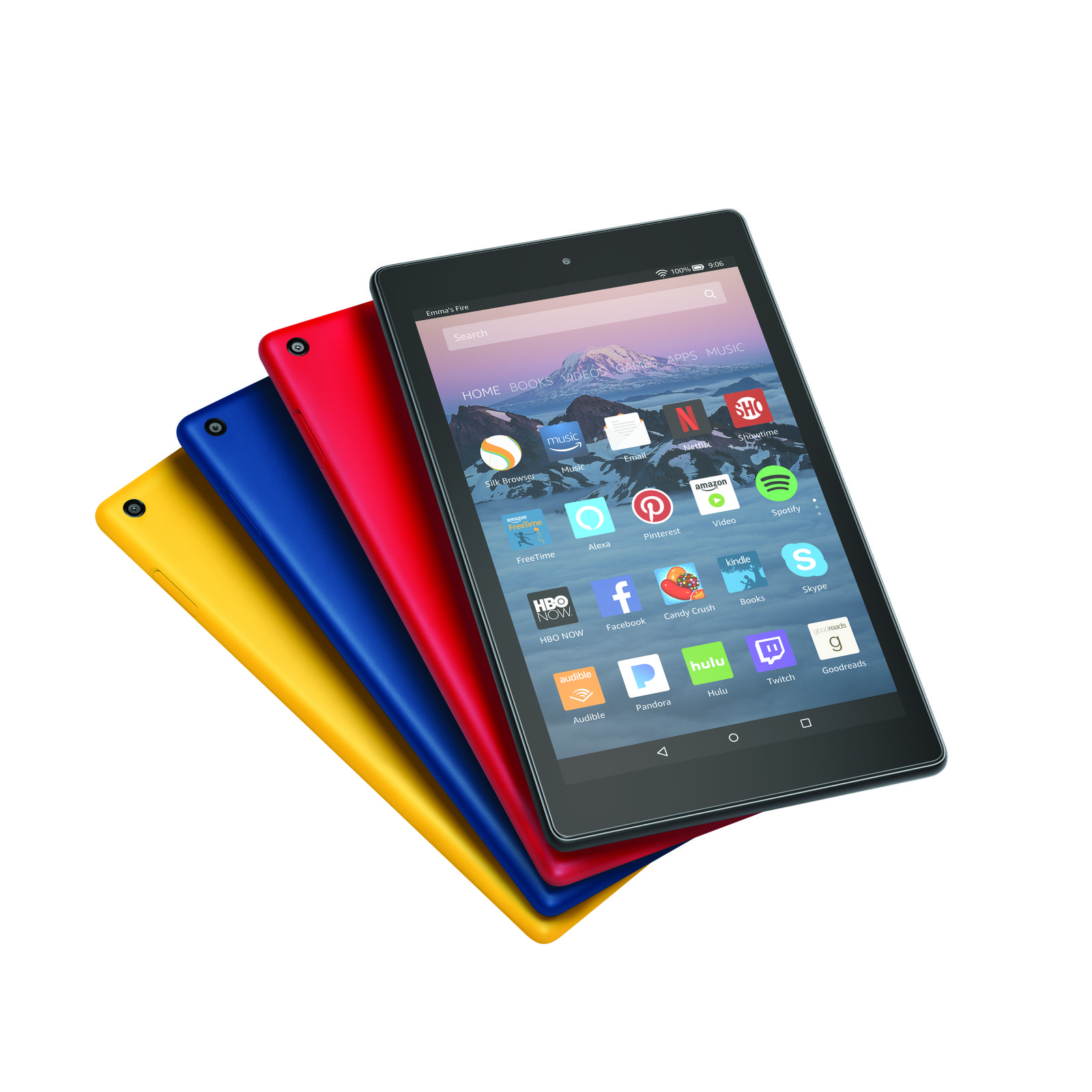 The tablets have had Alexa enabled on them since last year.
Users can press the home button to tell Alexa, Amazon's AI-powered voice assistant, to play videos or music or audiobooks, buy things, read the news, or display and read weather reports.
And the kids version of the Fire 7 is getting the same updates. The Fire 8 HD will have a bigger screen.
The Fire 7 Kids Edition and the 8 HD Kids Edition are essentially the same tablets as the adult versions, but they come with a two-year free replacement guarantee for when kids destroy them. The Fire 8 HD Kids is getting an upgraded 8" screen, enlarged from its current 7". Included with the tablets is a year's worth of Amazon FreeTime, Amazon's vetted library of kids' content that includes parental controls.

The new Fire 7 Kids bundle retails for $99.99, the same price as its previous iteration. Amazon is cutting prices here, too: The cost of the Kids Fire 8 HD bundle will decrease from $139.99 to $129.99.
Here's the new Fire 7 Kids edition: