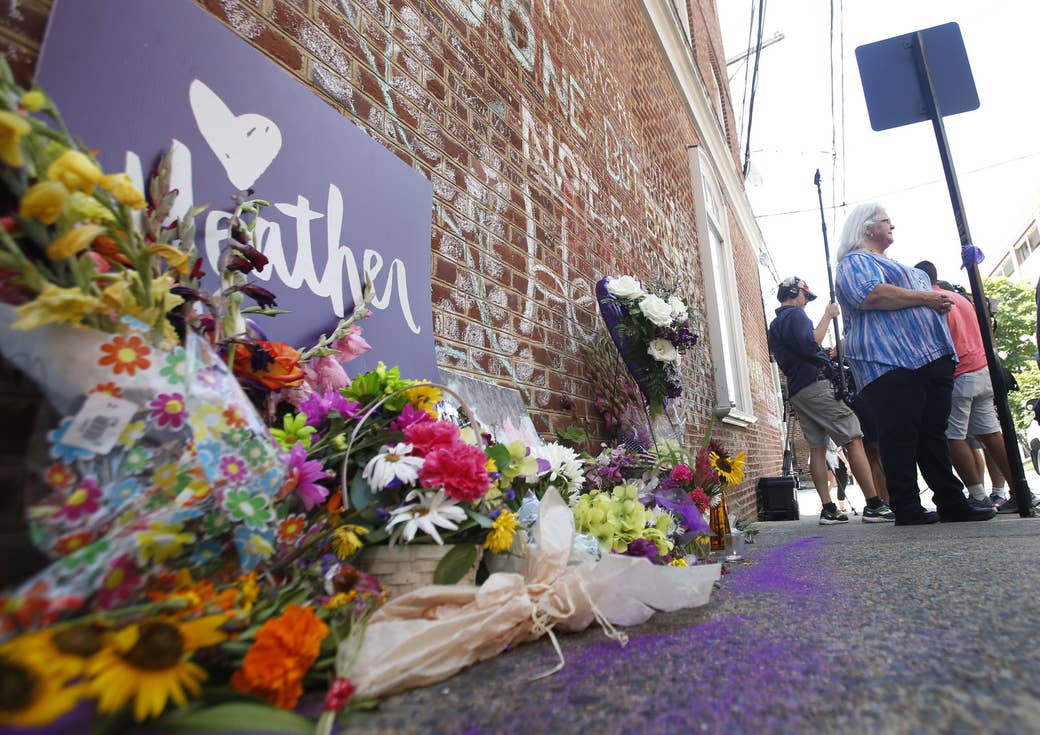 CHARLOTTESVILLE, Virginia — When James Alex Fields joined the hordes of white supremacists in Charlottesville, Virginia, last August, police say he was promptly embraced.
He had driven overnight, packing only a change of clothes. Sporting the white polo shirt and khaki pants uniform of Vanguard America, a white supremacist group that helped organize the gathering, he was given a shield bearing its logo.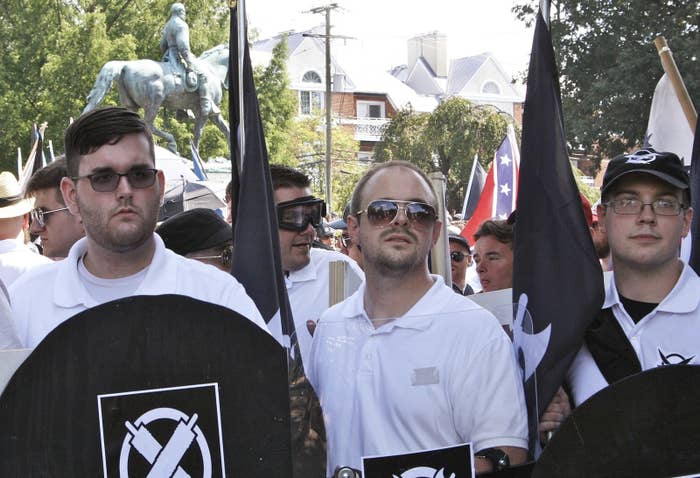 In photos and videos, he could be seen taking part in its demonstrations as the rally's fervor boiled over into violence. But then he used his Dodge Challenger to drive into a crowd of anti-racist counterprotesters, killing 32-year-old Heather Heyer and injuring dozens more, and Vanguard America wanted nothing to do with him.
The attack became a flashpoint that would be used in the months ahead to mark the point when the alt-right movement started losing air. Over time, its leaders were kicked off the internet platforms that had become their biggest source of power. A year later, the movement as it was had become a whisper of its former self.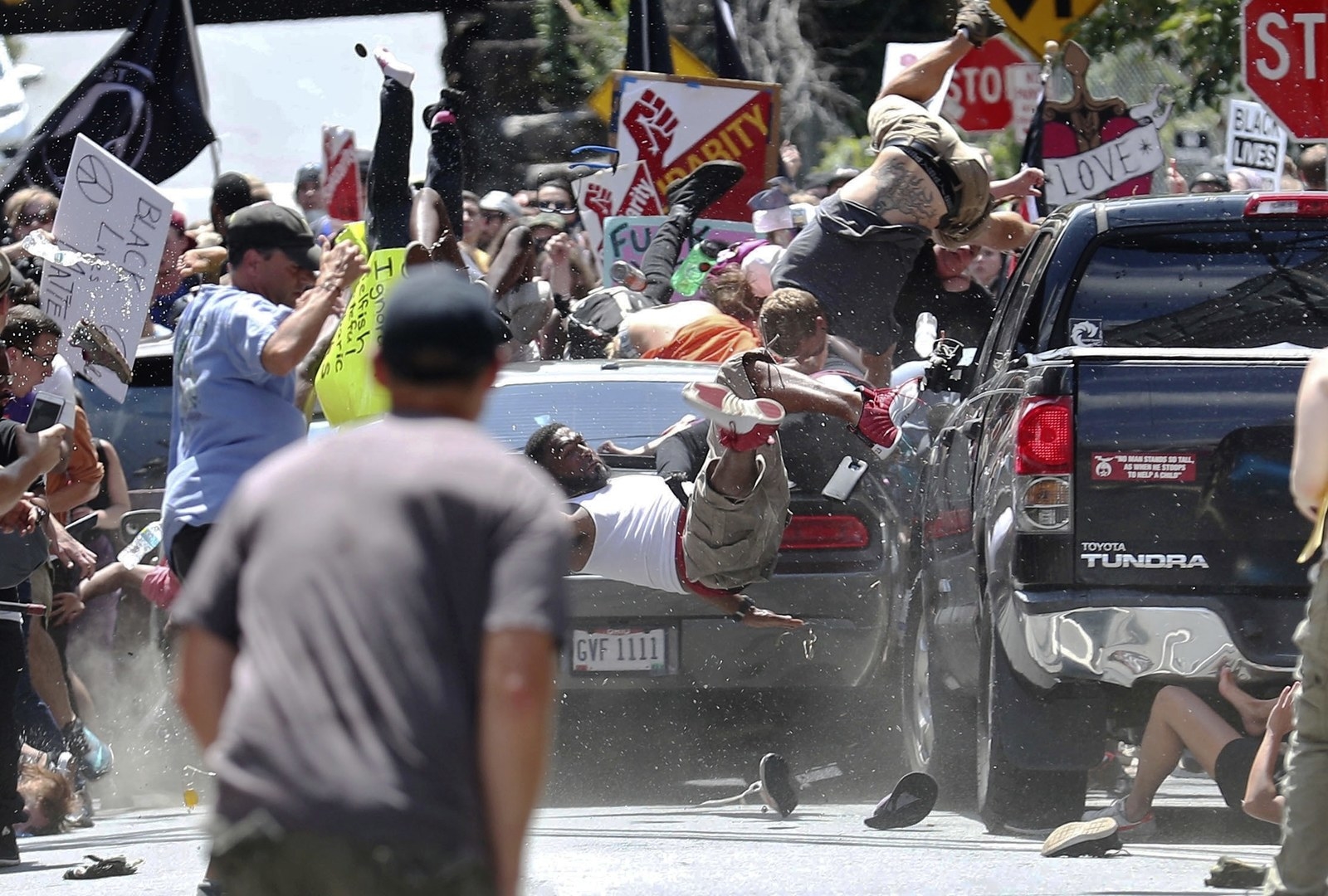 So when Fields' murder trial resurfaced memories of the tragic day Heyer died, it was perhaps no surprise that the people that had so quickly embraced the 21-year-old white supremacist a year and a half earlier in Charlottesville were nowhere to be seen inside the city's courthouse.
After 10 days of testimony, Fields was found guilty of first-degree murder and nine other charges. His sentence could be determined as soon as Monday, and in a separate federal hate crime trial next year, he may face the death penalty.
Still, there appeared to be only one person in the courtroom attending to support him: his mother, who wept as the verdict was read aloud. The main alt-right figures of the event that drew Fields to Charlottesville in the first place never showed their faces — Jason Kessler, Richard Spencer, Baked Alaska (former BuzzFeed employee Tim Gionet), Mike "Enoch" Peinovich, David Duke, and Matt Heimbach.
Some alt-right figures offered only tepid support online. Andrew Anglin, the alt-right's most prolific blogger via his site, the Daily Stormer, expressed support for Fields but urged his readers not to attend the trial.
And it wasn't until hours after the verdict Friday that Spencer — who previously called Fields' actions "deeply disturbing" — weighed in on Twitter, saying that while the two never met, "I don't see a murderer or terrorist. I see a young man who was in a chaotic situation and panicked but never intended to hurt anyone."
Instead, the white nationalist leader put the blame on authorities for failing to maintain order that day, and the media for turning Fields into a scapegoat.
"I see a young man who's been transformed into a devil and scapegoat by the media and justice system, which has abandoned facts and rational skepticism and descended into a religious-like state," he tweeted. Spencer, who is credited with coining the term "alt-right," did not respond to a request for comment.
Reached by BuzzFeed News during the court proceedings, Gionet said he did not plan to go.
"Why would I want to go to the trial of a fucking murderer?" he said. "I'm out here by the pool."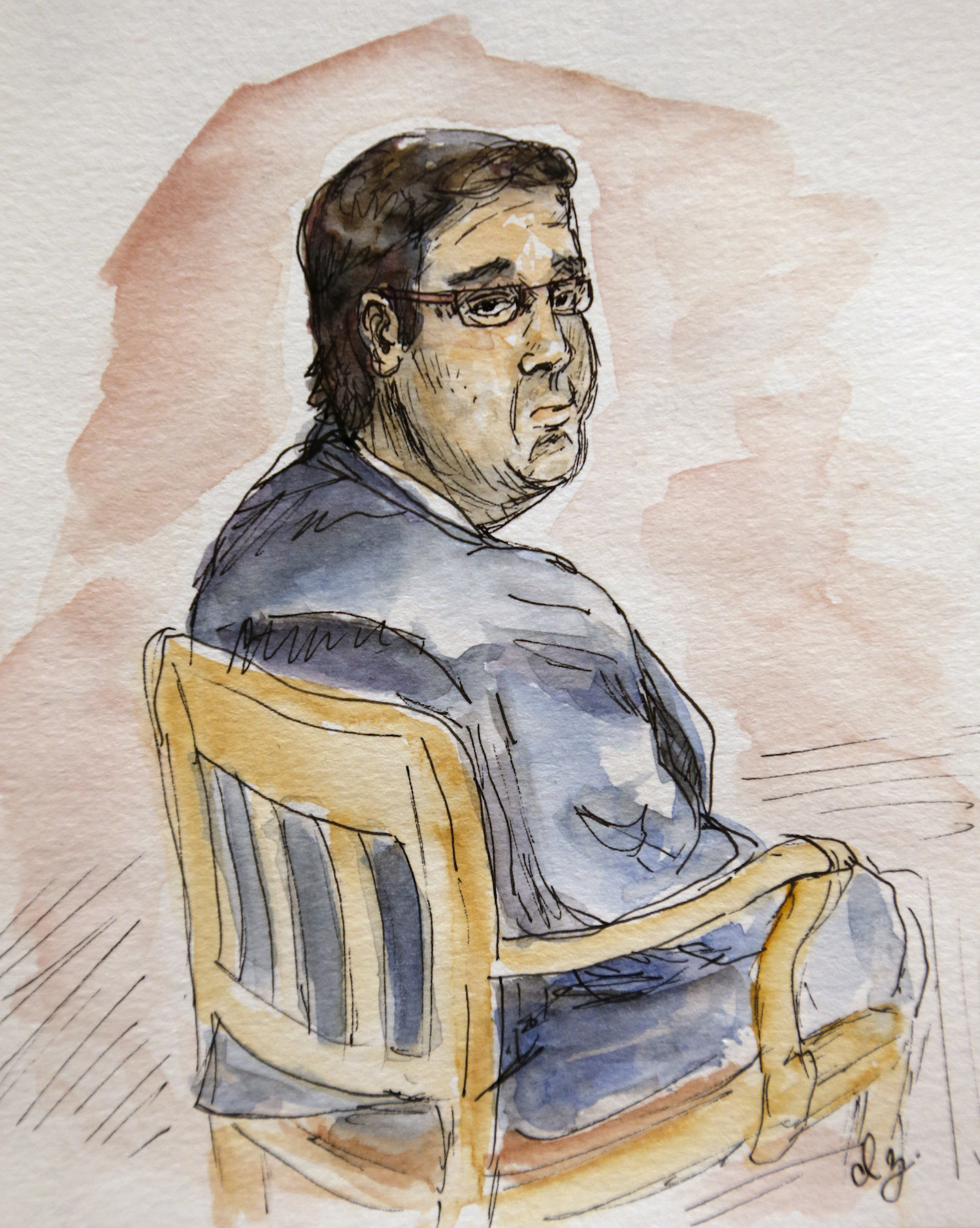 Peinovich echoed Gionet in a phone call with BuzzFeed News. Duke and Heimbach did not respond to requests for comment.
Brett Barrouquere, an investigative reporter with the Southern Poverty Law Center who covered the trial, said alt-right leaders care too much about public perception now to have appeared at the court.
"No matter your situation, coming out of a courthouse on a murder charge isn't a good look for anybody, and given how focused they are on image and optics, I'm not surprised they're not here," he said.
The alt-right movement was in tatters even before Fields' trial, publicly embarrassed again and again in the year since the first "Unite the Right" rally, so much so that at the anniversary event, Kessler couldn't gather enough white supremacists to fill a train car.
With Fields' state conviction secured and a federal trial on the horizon, the CEO of the Anti-Defamation League said in a statement that the 21-year-old's actions on that day served as a "devastating reminder of the consequences of unchecked hate."
Though the alt-right is deteriorating, the same sentiments that motivate the movement remain. Across the square from the courthouse where Fields was found guilty, beyond a 30-foot-tall statue honoring Confederate soldiers, a plaque in the sidewalk reads, "Slave Auction Block: On this site slaves were bought and sold."
As the trial concluded, someone spit on it.