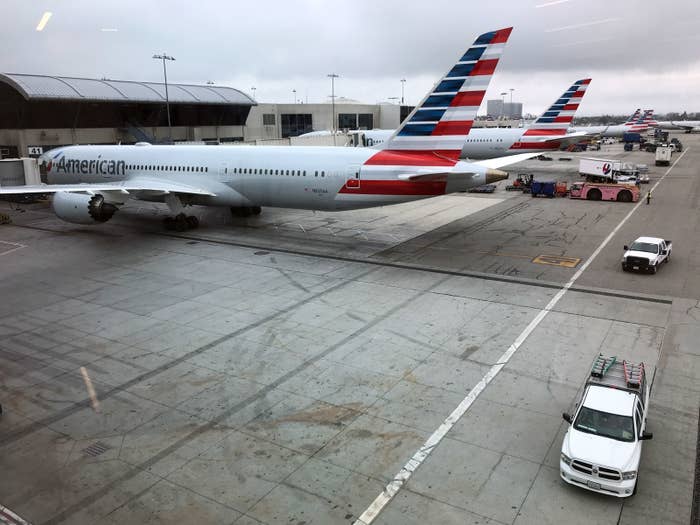 Several major airlines said Wednesday that they do not want to be used to transport children to detention facilities after they have been separated from their parents at the US–Mexico border, eliciting a rebuke from the Department of Homeland Security.
American Airlines said that while it has no knowledge that the federal government has used its planes to transport the immigrant children, "We would be extremely disappointed to learn that is the case."
"We have no desire to be associated with separating families, or worse, to profit from it," American Airlines said in a statement. "We have every expectation the government will comply with our request and we thank them for doing so."
United Airlines also said that it has not seen evidence of its planes being used to transport immigrant children under President Donald Trump's policy, but had asked to be kept out of it.
"Based on our serious concerns about this policy and how it's in deep conflict with our company's values, we have contacted federal officials to inform them that they should not transport immigrant children on United aircraft who have been separated from their parents," the airline said in a statement.
Southwest Airlines issued a similar appeal.
"We do not wish to have involvement in the process of separating children from their parents," a Southwest spokesperson said. "Therefore, we appeal to anyone making those types of travel decisions not to utilize Southwest Airlines."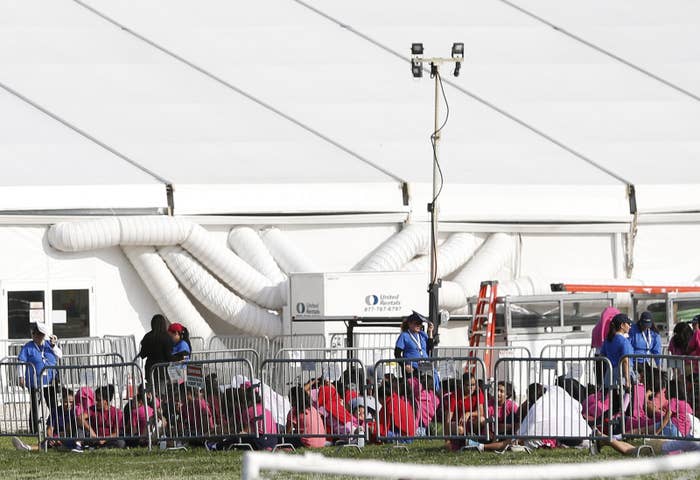 The statements from major carriers came on the same day Trump signed an executive order that the White House said addresses children being separated from their families at the border, but it was not immediately clear to what extent it would halt the operations that have been at the center of the firestorm.
The order came following mounting outcry from Democrats and Republicans on the administration's "zero tolerance" policy of prosecuting everyone who crosses the border illegally.
Several other airlines, including Frontier, Delta, Alaska, and Spirit issued similar statements vowing to not knowingly allow their flights to be used for transporting the migrant children, saying doing so did not align with the company values.
But the pushback from airlines garnered a rebuke from federal officials.
"It's unfortunate that American Airlines, United, and Frontier no longer want to partner with the brave men and women of DHS to protect the traveling public, combat human trafficking, and to swiftly reunite unaccompanied illegal immigrant children with their families," a spokesman for the Department of Homeland Security, which ICE is a part of, said in a statement.
He added that the airlines "do not understand our immigration laws" and were "buckling under a false media narrative."

The US Department of Health and Human Services (HHS), which administers Refugee Resettlement, did not respond to a request for comment on which airlines are being used to transport children or how many children have been transported by air this year. And a spokesperson for Customs and Border Patrol said the agency "does not facilitate" such flights.
JetBlue and AeroMexico did not respond to requests for comment about their role in transporting undocumented children.