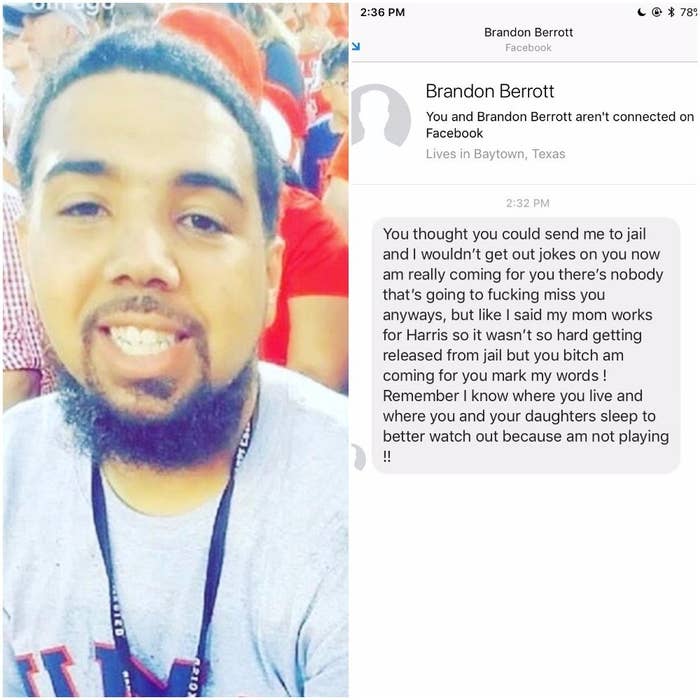 A Texas woman allegedly got her ex-boyfriend repeatedly arrested by posing as him on Facebook and Instagram and sending herself death threats.

Lisa Marie Garcia, 22, of Baytown, Texas, allegedly started posing as her ex-boyfriend, Brandon Berrott, in September, according to court documents. Garcia was taken into custody by police last week.
"You thought you could send me to jail and I wouldn't get out jokes on you now am really coming for you there's nobody that's going to fucking miss you anyways, but like I said my mom works for Harris so it wasn't so hard getting released from jail," Garcia allegedly wrote, according to a screenshot provided by Berrott's lawyer Carl Moore.
He lost his job, was arrested and jailed "at least four times," and was placed on house arrest because of the fake threats, Moore said.

"This should be a warning to all police agencies to do a thorough police investigation. I find it highly unfair that a person could make these false accusations and they be taken as proof without any further investigation," Moore said.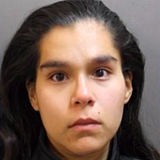 Berrott has children with Garcia and another woman, Raven Prince, according to court documents, and Garcia also allegedly sent death threats to Prince while posing as Berrott. Police said they found no evidence Berrott had ever threatened them on his cell phones.

Berrott's lawyer said police arrested Berrott at least four times and charged him with four felony counts of retaliation and four misdemeanor counts of making a terroristic threat. Garcia would send new threats every time Berrott was released from jail, he said.

Police have charged Garcia with three counts of online harassment and one count of felony retaliation, according to court documents. The charges against Berrott have been dismissed, his lawyer said.

Moore said Berrott has spent over $10,000 on bonds and legal fees while fighting the charges and that he and Berrott are considering "any and all legal options that we could take against the Baytown police."
According to ABC13, police began investigating Garcia because she sent a threat posing as Berrott while he was in police custody.

Facebook did not immediately respond to request for comment.