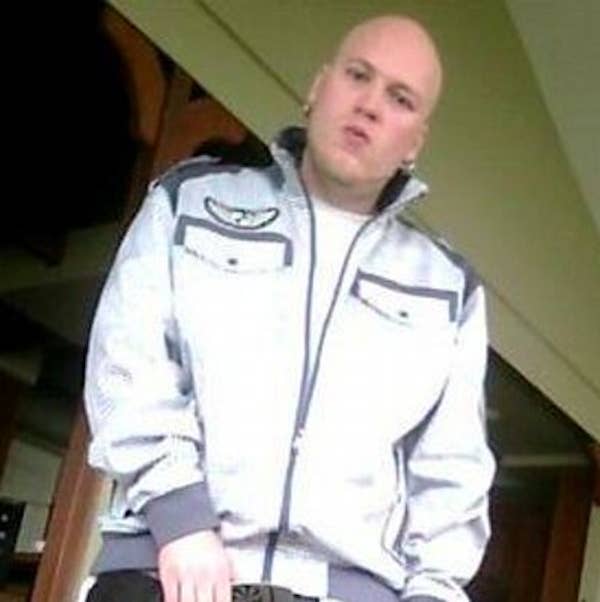 Lane Davis, 33, a frequent Reddit contributor and conspiracy theorist who at one point wrote for former Breitbart editor Milo Yiannapoulos, allegedly murdered his 73-year-old father for calling him a Nazi.

Court documents state that Davis's mother called police at 3:37 p.m. on July 14 on Samish Island, Washington, saying that her son was "out of control." When police arrived at their house, she called again and said Davis had stabbed his father and the father had died.
Police arrested Davis shortly after, and he was charged with first-degree murder. According to court documents, his bail is set at $1 million. He's pleaded not guilty, according to local news.
Davis told detectives that he and his father had gotten into an argument and that his father "called him a Nazi" and wanted to kick him out of the house, according to court documents. Davis confessed to stabbing his father in the chest.

Davis was a frequent contributor to Reddit under the name Seattle4Truth, and his page is still active. His last contribution to the forum site, made in r/thedonald, was reposting a tweet by Paul Joseph Watson, an editor at InfoWars.

The Daily Beast published the audio of Davis's mother calling 911:
"He's mad about something on the internet about leftist pedophiles and he thinks we're leftists and he's calling us pedophiles," she says in the recording. Later she says Davis stabbed his father.
Davis, blogging under the username Seattle4Truth, was saturated in conspiracy theories about jihad, former president Barack Obama, deceased DNC staffer Seth Rich, media outlets, and President Donald Trump. He frequently made accusations that "the left" was orchestrating massive rings of pedophiles.

He posted his last YouTube video a week before the alleged murder:
At one point, Davis wrote for former Breitbart editor Milo Yiannopoulos.

"Mr. Davis was a volunteer for me for a brief period of time prior to my founding MILO Inc. I was unhappy with his work and discontinued the relationship," Yiannopoulos, through a spokesperson, told the Daily Beast. "I then experienced his anger firsthand as he threatened me and later went to BuzzFeed making false and inaccurate accusations."
Davis also contributed to the far-right site the Ralph Report, which responded to the murder allegations by erasing all of Davis's articles. The owner of the site, writing under the name Nora Ralph, called Davis "an unemployed loser" in a statement, and said that he had made threats against people who disagreed with him for years.
"A guy that would murder his own father in cold blood doesn't deserve to be read," Ralph wrote. "Seattle4Truth is not only the biggest regret of The Ralph Retort, but he's the biggest regret for his family and community as well."