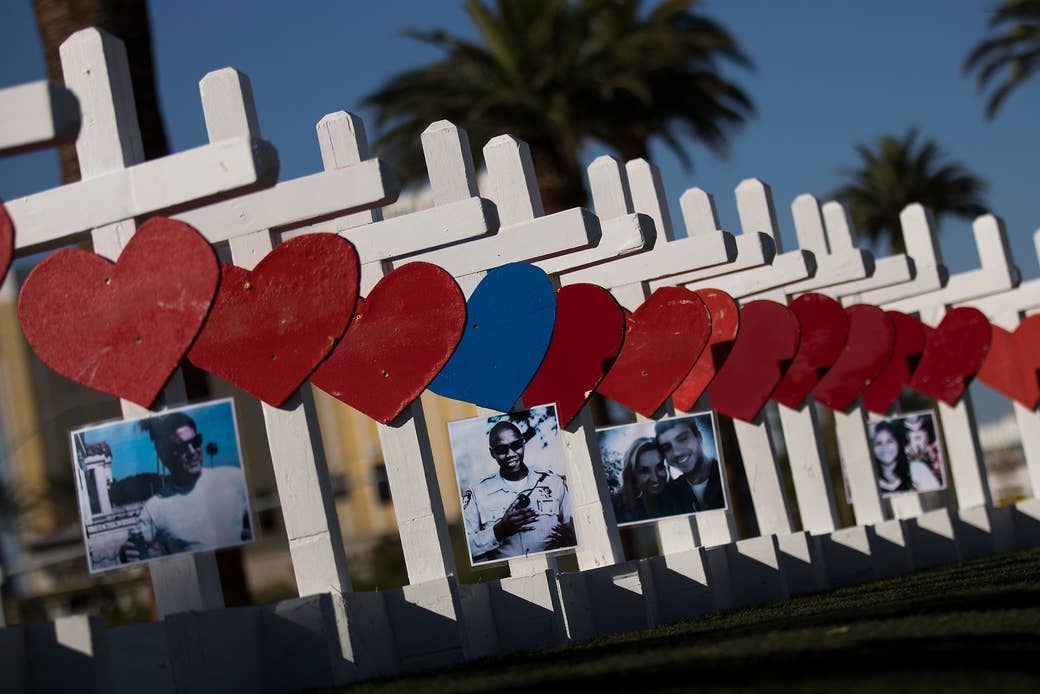 A man reportedly drove from Chicago to set up 58 crosses on the south end of the Las Vegas Strip, one for each of the victims who died Sunday night's mass shooting.
Stephen Paddock, 64, fired on a crowd of 22,000 at a country music festival in Las Vegas, killing 58 and wounding nearly 500 before killing himself. It was the deadliest mass shooting in modern US history and authorities are still searching for a motive.
Some of the crosses have pictures of the victims affixed to them.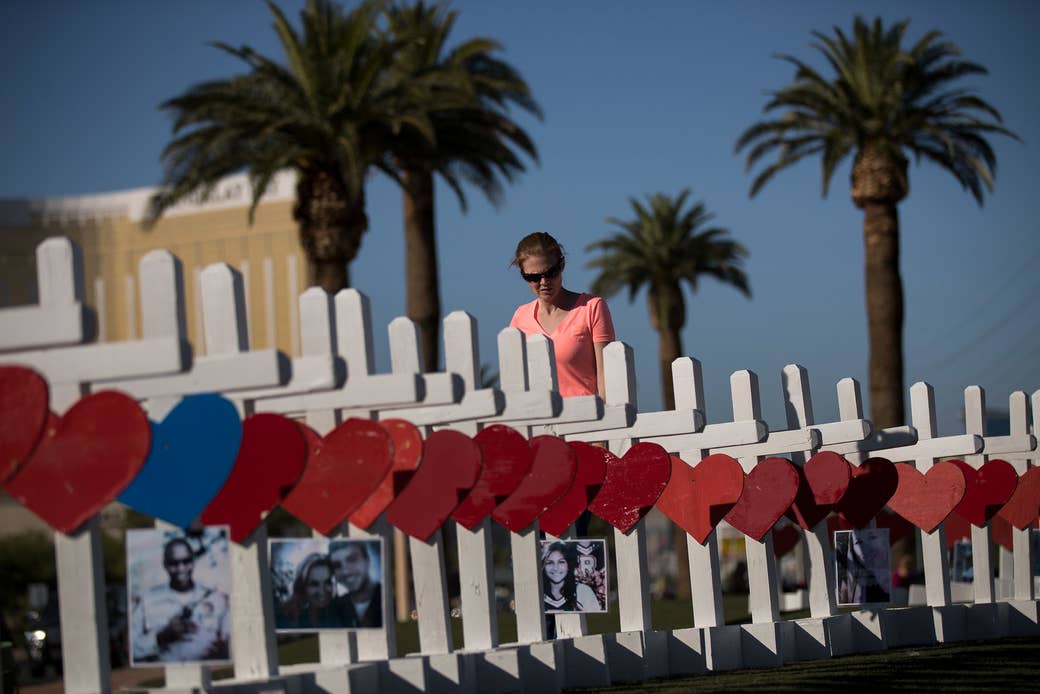 The crosses were lined up along the city's famous strip, with Mandalay Bay hotel, from where Paddock unleash his hail of bullets, in the background.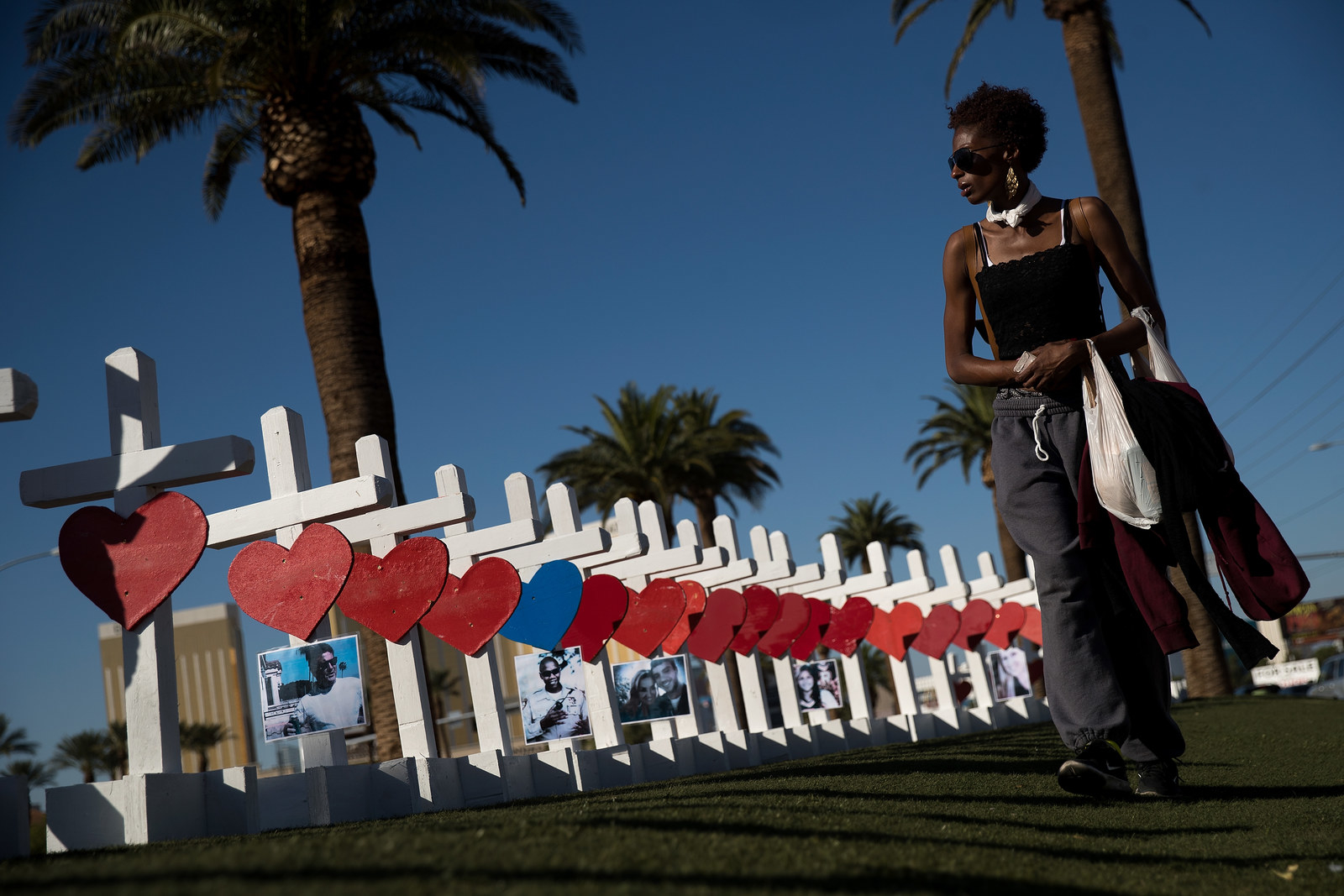 Local news reported that the man who brought the crosses, Greg Zanis, drove from Aurora, Illinois.
According to WGN9, Zanis, a carpenter, drove 1800 miles with the crosses to honor the victims. He's made 20,000 crosses over the course of 20 years for homicide and shooting victims, WGN9 reported, but this installation is the most he's ever made at one time.
He wrote a victim's name on every cross, and he brought Stars of David for Jewish victims.

"This row of crosses will show the severity of what really happened there, more so than numbers and pictures in the paper," he told TV station.