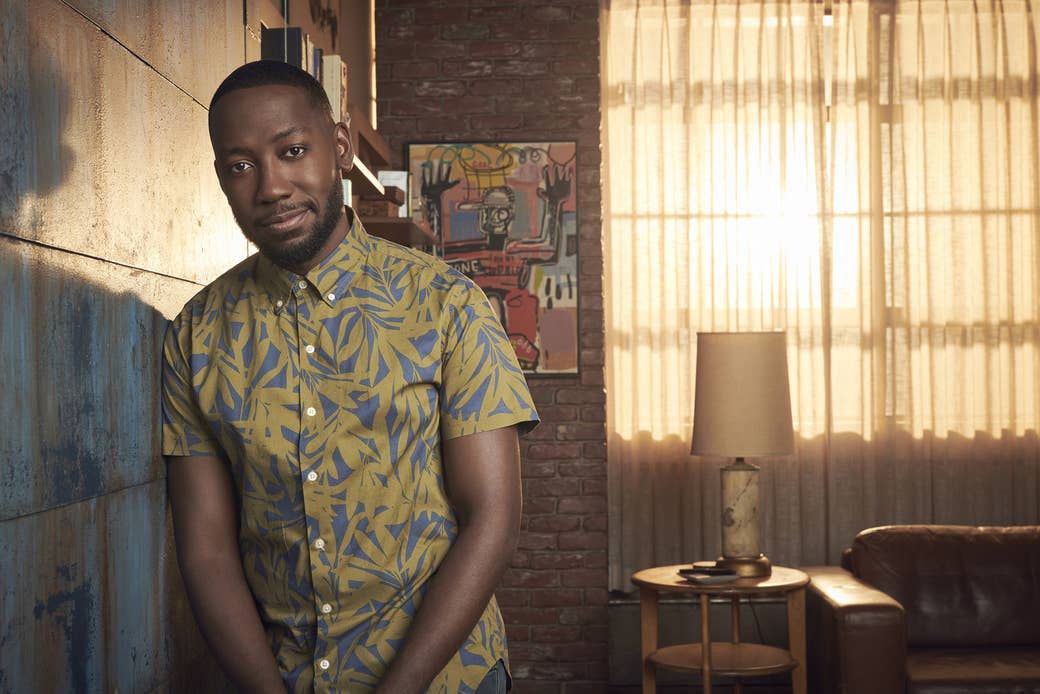 Not many people will challenge an 8-year-old child to a dance battle at a wedding, but then not many people are like Winston Bishop. In "Wedding," the third episode of recently ended sitcom New Girl, Winston (Lamorne Morris) channels his frustrations with his obnoxious co-usher into some sweet moves set to Franz Ferdinand's "Do You Want To." It was tonally different than the underwhelming intro we'd been given in the previous episode, in which he was startled from hungover slumber by the titular Jessica Day (Zooey Deschanel), for the first time. Back in the days of the longer intro song ("Hey, girl! Where you goin'?"), it was a serviceable introduction. But the stellar physical comedy of that brief dance-off hinted at a character that could go to great heights if given the opportunities.
Season 1 Winston was something of a blank canvas — in as much as black men on single-camera network sitcoms ever are — and bland with it. It wasn't the actor's fault; the writers room was probably more familiar with characters like Schmidt (Max Greenfield) and Nick (Jake Johnson), by virtue of their frequency in sitcom culture. But over time, particularly during the third and fourth seasons, Winston — no doubt by virtue of Morris's own gifts— emerged as something a little more nuanced and complex, weirder and ultimately better. Since that third season rethink, and over the next four seasons, the writers leaned into that weirdness, taking him to more ridiculous heights (see, for example, every single interaction with Furguson (RIP), the Rhonda saga, and his self-titled alter-ego Prank Sinatra, among others), with Morris nimbly delivering subtly and convincingly on their investment.
New Girl's end, after seven seasons (including the astonishingly good and near-flawless second and third seasons), 146 episodes and several thinkpieces on the meaning and adoptability of "adorkable," necessitates a focus on the show's place in sitcom history and what it has meant for the art form at large. But there also exists an ardent amen corner in the fandom, glad to see Winston in particular complete his arc. Winston was a surprisingly excellent version of a black man with too many quirky-white people-who-play-complicated-drinking-games as friends. He was flawed and human, a weirdo allowed (and encouraged!) to be weird, and an all-around fantastic, genuinely nuanced character. We will miss him dearly.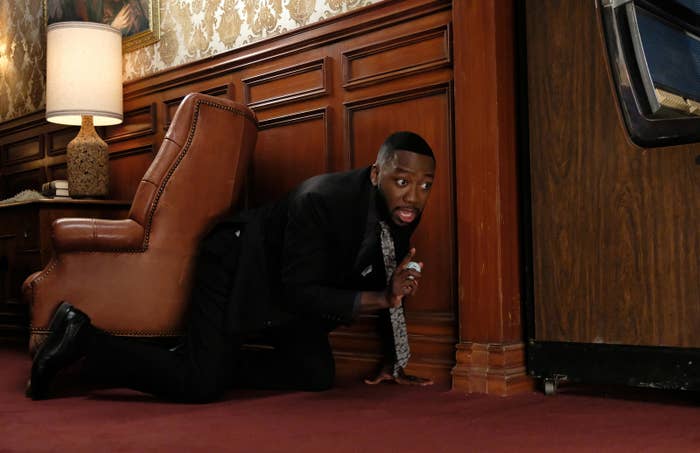 Winston's somewhat gentle introduction was a symptom of arguably already being on the back foot. His backstory was solid: He was the childhood friend of Nick Miller (Jake Johnson) from back home in Chicago and had lived in the loft originally until he moved to Latvia to play pro basketball before an injury ended an already plateauing career. He was designed to slot back into the Los Angeles loft with minimal friction, and that first season, there was almost no friction at all. At the moment of introduction, it was clear Winston was the replacement black guy on the show, making up for the recent loss of Coach (Damon Wayans Jr., who had just landed a role on ABC's ensemble comedy Happy Endings), which gave off a subtle whiff of tokenism to some viewers. And so for that first season, Winston was…OK. He ably assisted with every A and B story that he was afforded, but he was nothing to write home about, an understandable side effect of being on a show about Deschanel's new girl. There was his memorable "Theodore K. Mullins" act, in which he delivered a dramatic soliloquy about being Nick's lover to get Nick out of a jam, but the first season was generally not his to steal.
That fell to Schmidt, who was the show's unequivocal breakout star, despite this being Deschanel's show in title and spirit. Max Greenfield's line delivery and all-around douchiness (RIP the fundraising genius that was the Douchebag Jar) elevated the show into something special, it helped turn naysayers and bad-faith watchers into fans. By contrast, Winston's shenanigans in the first season — ushering at a friend's wedding, displaying a prodigious talent for bell-ringing, reuniting with an ex, and searching for a post-basketball career with meaning — were gentle for a talent like Morris.
The second season began to show signs of promise for him — the debut of Prank Sinatra and the idea that he had no "pranking sweet spot," for example — but this was also the season that began the grand "will-they-won't-they" dance between Nick and Jess. Inevitably, the shine of the season fell on Johnson, who ran with it. In the third season, Coach returned, and presented an unexpected and unusual bonus in a world of informal but strictly observed rules on "diversity": This network sitcom suddenly had two black guys in its main cast. And the conceit of their relationship reflected just how different the two were.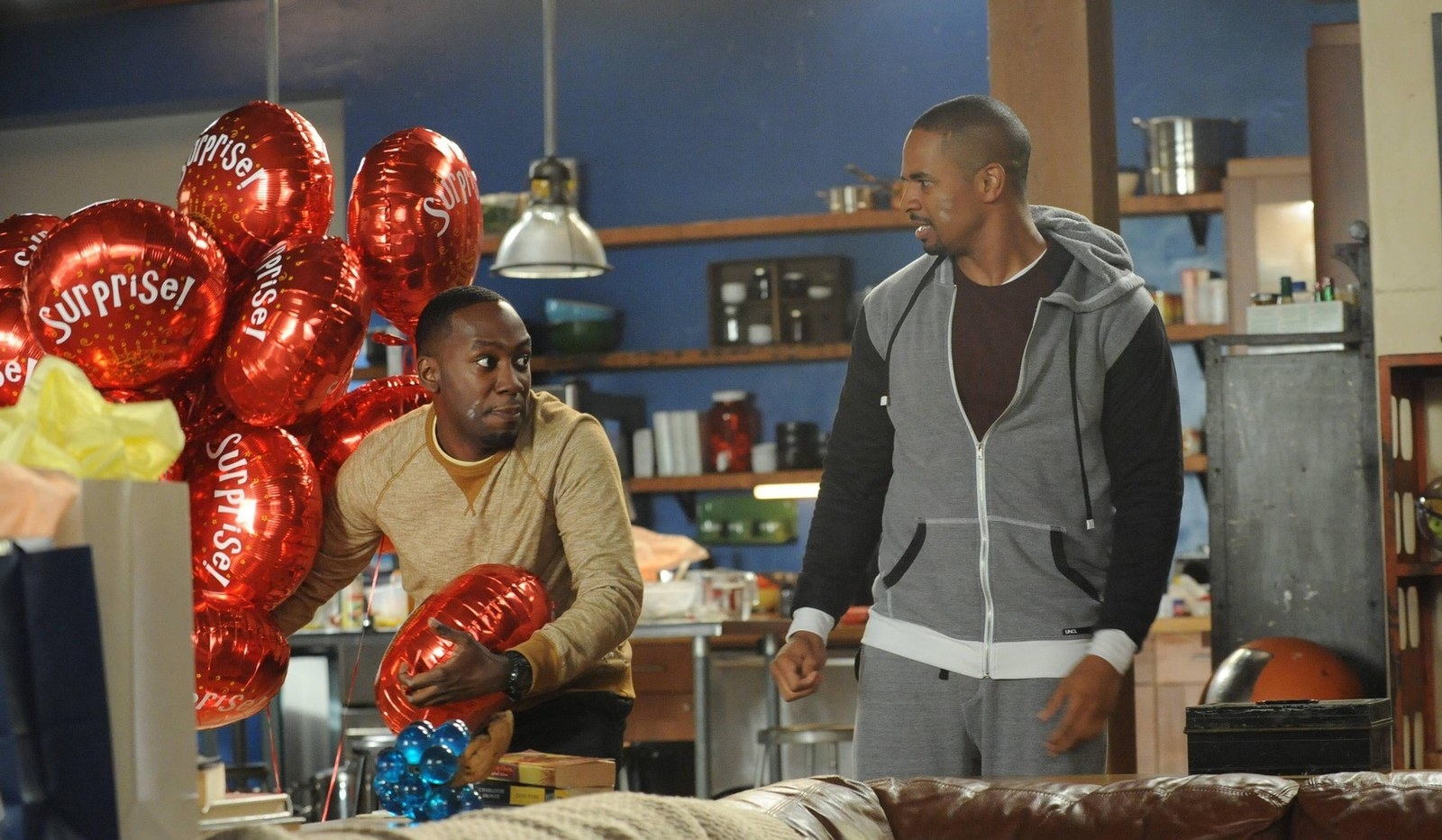 Beside the shouty, bravura machismo of Wayans Jr.'s Coach (he was, after all, "a gorgeous black man with the body of an action figure"), Morris's Winston got to explore his burgeoning oddness even more. They got to be "fire and ice" (Season 3, Episode 14; notable for having Prince guest-star), and it did the magic trick of removing some of the burden of representation. It's a small part of Fox and New Girl's legacy, and not the thread that most will remember, but it was a treat. Author Tayari Jones described how having two black male protagonists in her best-selling novel An American Marriage helped spread the wealth of representation, and the Winston–Coach dynamic did similar work here. It was refreshing, not least because they were well-written, and the comedy rarely dipped in quality with them.
In the late 1980s and beyond, Steve Urkel — and his occasional suave alter ego Stefan Urquelle — was a bright light of onscreen black male weirdness. Others have existed in less broad strokes, usually with the nerd trope thrown in for added heft: Lem on Better Off Ted, Tommy on Ben and Kate. Eccentricity as a staple of "white people behavior" is an element of unspoken cultural knowledge but in the years since New Girl debuted, there have been notable additions to the weird black guy canon. On network television, Black-ish's Charlie (Deon Cole) remains one of that sitcom's more reliable sources of confused but delighted laughter. On FX's Atlanta, Lakeith Stanfield as Darius showcases a weirdness that is deep and interesting, funny and human. Both of these are weirdnesses carved out of explorations of black life and experience as well as the general adventure of being alive. Winston's eccentricities weren't as heavily coded as being uniquely black. For that and more, Morris turned to Vine (RIP).
The short videos live alongside Morris's New Girl work, largely separate (far more blue, less Caucasian) yet somehow still a clear part of his persona. He also made longer music videos, Weird Al Yankovic style, such as the spoof of Trinidad James' song "All Gold Everything," "No Gold Anything" (featuring Morris wearing a tank top that says "BROKE" and dedicating the song to "hipster bitches wearing sterling silver"), and a send-up of 21 Savage called 33 Savage. The Vines, a showcase of Morris's own oddball comedy, began to look like potential Winston-style shenanigans. It seems clear that the New Girl writers were tapping into the possibilities those videos were showcasing and incorporated them into the show.
New Girl was rarely a subtle show. The big emotions of its leads often manifested as outsize gestures, and the messiness of love and friendship does not often work in whispers or with an inside voice. But even in those circumstances, there was an abundance of space for little "c" comedy acting, too. That's where Morris as Winston really shone. Season 3 brought Winston full custody of Furguson (remember his attempt to procure a sexual partner for his cat, while missing the obvious signs the other cat's owner was sending him?), the smush-faced cat of his ex Daisy (Brenda Song) and with it, more legroom for both deep silliness and emotional depth. By the fourth season, Winston was an LAPD cop with a diminutive partner, Aly (Nasim Pedrad), whom he playfully warned not to fall in love with him "'cause I'm lovable as hell." It's a ridiculous line delivered with equal parts sweetness, cockiness, and a particular type of vulnerability (down to the front tooth gap, maybe?) that Morris has always effortlessly projected. Over the years his face went through changes — the final permutation is leaner, with a pretty beard — but his big, dancing eyes remain the constant.
For all of his quirks, Winston was a traditional romantic, and he pursued love with the twin attitudes of being game while wildly unsure of himself; his many callbacks to how that had worked out in the past (in the fifth season he revealed he'd been dumped 47 times, once while he'd been in Santa's lap) helped build a fuller picture of who he was as a man. His world opened up, too — we met his overprotective mother and his gorgeous athlete sister, and explored the identity of his absentee dad — and extended beyond the loft and its inhabitants. Dating KC (Kiersey Clemons), an activist who was not fond of the police, brought forth a surprisingly solid conversation about race and law enforcement with Nick, in which he explicitly confirmed Nick would never quite get it. (Coach joined them briefly but left to get some "race-talk snacks" after a quick Eddie Murphy impression.) It was an all-too-brief window into the man behind the silly smile and the delightful but odd turn of phrase.
Incidentally, Coach's second departure in "Clean Break," the fourth season finale, gives Morris and Wayans Jr. a number of hilarious scenes in which the two get to showcase their similar and yet wildly different styles. Wayans Jr. was more of a straight man in that scenario, but it gave Morris wings too.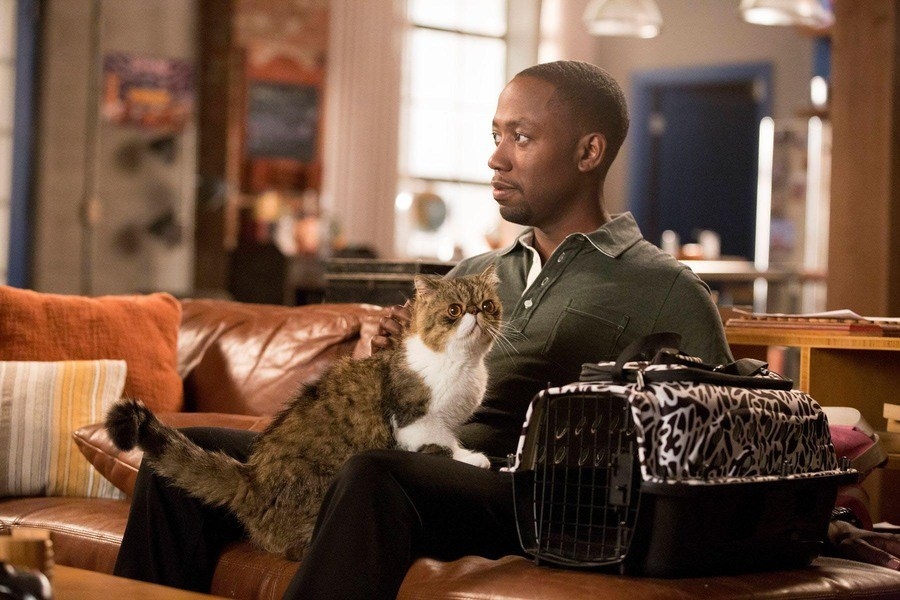 The seventh and final season of New Girl revealed that Nick and Jess had made their way back to each other, Cece and Schmidt made an adorable child together, Winston and Aly got married, and Furguson was dead. But in the end, Winnie the Bish/Brown Lightning/Theodore K. Mullins had to pack his bird-print shirts and cease his weekly cat selfies and prank elsewhere. New Girl surpassed the six seasons part of "six seasons and a movie!" and will live on in the cultural lexicon for at least one generation. But network television is in a state of flux (as is everything in culture!), and perhaps no TV show's numbers exemplified the shifts taking place as well as New Girl's. A drop from 10.3 million viewers for the series premiere back in 2011 to just 1.83 million for the Season 7 premiere earlier this year tells a very specific tale of streaming and audience splintering.
The future of weird black guys on TV (especially on network TV) is not exactly clear. Black-ish's Charlie has crossed over successfully into its Freeform spinoff, Grown-ish, and Netflix's coming-of-age drama On My Block has a fine contender in Jamal (Brett Gray) for the younger generation. But then it's important to note that for the longest time, Winston's future didn't seem all that clear either. In the final moments of the series finale on Tuesday night, after a genuinely moving flash-forward, Prank Sinatra revealed his final prank, six months in the making and glorious. Winston Bishop finally hit his sweet spot. ●