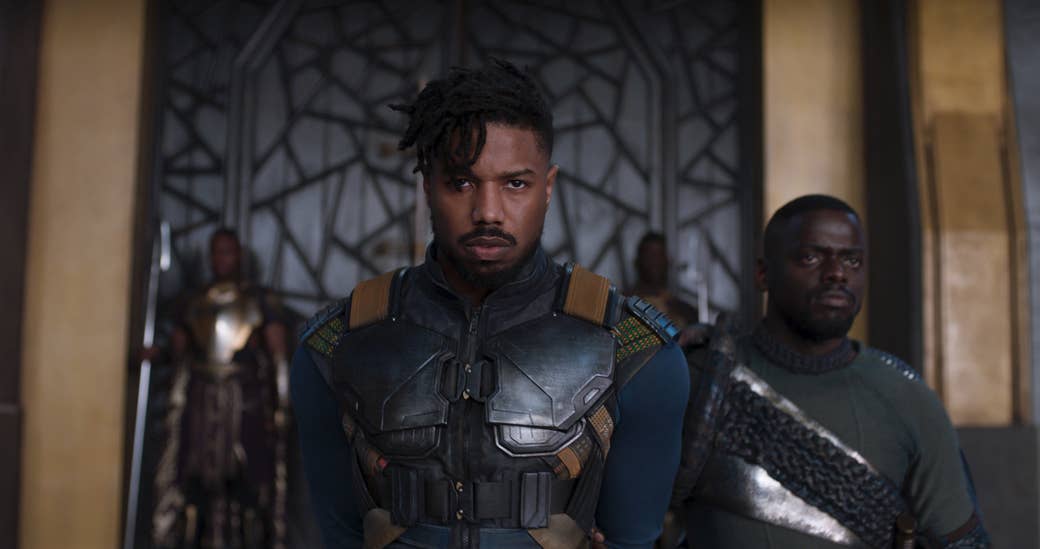 In September 2015, prompted by lady readers of GQ, Michael B. Jordan acted out scenarios of the sexiest thing he could do for them, in a 2-minute video. Brittany, aged 39, reckons a hot stone massage with MBJ would hit the spot: Cut to Jordan in a fluffy bathrobe, rubbing oil in his hands, saying, "Let me know if this is too much pressure." 21-year-old Monica would like him to let her vent, dammit: "You know what? Why don't we pour her a hot cup of shut-the-fuck-up?" he asks conspiratorially. Jen, 31, has a more cerebral act in mind – she wants to do the crossword in bed together: "All right. 42 down, three-letter word for 'sublime'," says Michael, before pausing. And then, "You." Then a lip bite. It's quite the thing to see.
My favourite request, however, is Jennifer's. Jennifer just wants him to watch Dawson's Creek with her. Dutifully, MBJ looks down the barrel of the camera and obliges Jennifer. "Wasn't it always supposed to be Pacey?" he asks in a no duh tone, legs folded on the coffee table, biceps casually flexed as he gestures with the remote control. It was, Michael. How on earth did he know?
Culturally speaking, Michael B. Jordan, 31, is currently on top of the world. Alongside his castmates in the unstoppably all-conquering Black Panther, he has zigzagged the globe, promoting what could end up being Marvel's most successful movie ever, smiling gamely while answering the same questions over and over. It's hard to keep your eyes off him as Black Panther's villain, Erik Killmonger; his performance is as nuanced as the script allows, and Jordan — self-scarred, sneering, and sexy as all get-out — is a shining light in a film already generously littered with stars. His talent has been undeniable for most of his career, and with his last two films (he's had just three big-screen appearances in three years) there has been a cementing of that fact. But here and now in 2018 — specifically post-Wakanda — a shift has occurred, and Jordan is having a Big Thirst Moment.
It goes without saying that Michael B. Jordan is hot. And he's jacked. And he has a super-cute smile, I suppose, as well as maybe the cutest nose in the world. But there's something more than all of that going on. What's the science behind his rebranding as the shiny internet-at-large's newest boyfriend? What has made this conventionally hot, anime-loving, lives-with-his-parents-in-New-Jersey movie star truly ascend into the pantheon of thirst?
It could be because of the incredible load of expectation Black Panther has borne so graciously since it was announced three years ago; the release of the movie has unleashed a tidal wave of lust. Or it could also be because of the sheer volume of hotness in the movie — the refracted glow of a stunning cast — let loose on red carpets en masse, repeatedly. Or it could be something else… It could be that Michael B. Jordan had to evolve into something more worthy of our discerning lust. Everyone loves a story of even mild redemption, something to suggest favour has been earned. That's it: Michael B. Jordan is so hot right now because he appears to have worked at being better.
There is literally nothing hotter in the known world.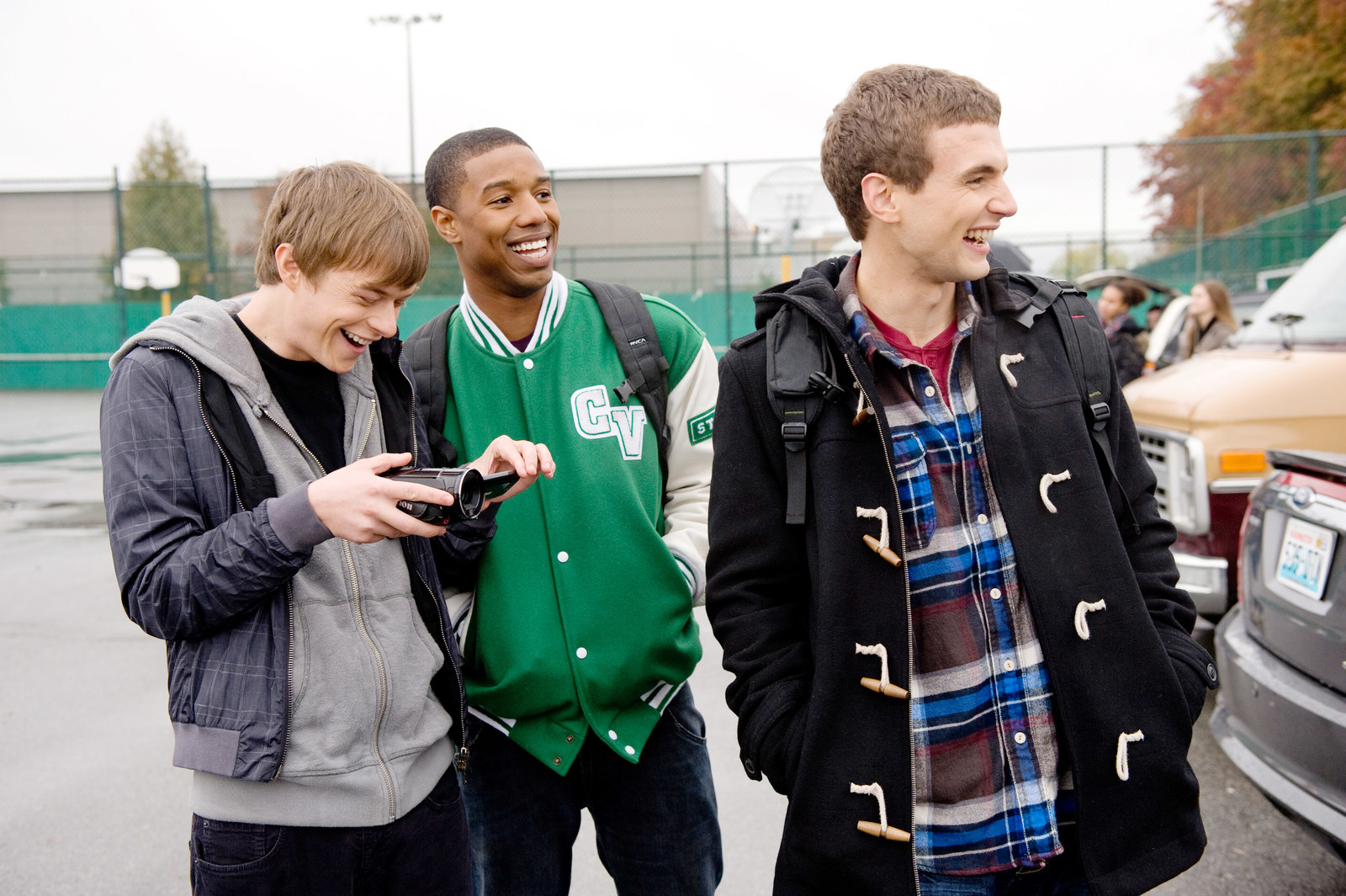 The thing is, we've known Michael B. Jordan for a long time. He began acting at the age of 12 and has been consistently working on big and small screens since he was a teenager, wheeling through a variety of TV juggernauts: five dozen episodes as Reggie on All My Children (he was nominated for "Favourite Teen" at the Soap Opera Digest Awards in 2005), a stint as doomed street child/soldier Wallace on David Simon's The Wire ("Where's Wallace at? Where's the boy, String?"), and not one but two Jason Katims tearjerkers, Friday Night Lights and Parenthood.

Jordan's appeal is not hard to spot. Simply put, he cuts a fine figure: broad shoulders sloping gently down from a solid but not thick neck. He has these big eyes that brim with emotion, and combined with generously full lips that turn down at the corners, this means he can play cute and boyish, petulant, angry, cocky, sexy, or a combination of all, as the script requires. When he was younger, his cheeks were sort of chubby on a face that was learning how to be lean, giving him an air of sweet innocence. Oh, and they're dimpled. As Baltimore teenager Wallace in The Wire, Jordan's face telegraphed a lack of cynicism in a world that would kill him. "It's us, man," says Wallace on a petrified gulp right before Bodie shoots him, and no matter how many times you've seen it, your heart breaks.
Slightly older, as brash football player Vince on Friday Night Lights, Jordan was all swagger, almost staggering under the weight of his own bravado. On Parenthood, he was Haddie's mostly perfect, slightly older boyfriend, Alex, 12-stepper and coordinator at the homeless shelter – aka the responsible boyfriend of your non-racist parents' dreams (if only his arc had been written better). He was doing heavy lifting in roles that were preparing him for what was to come later on, in what could be considered the "sophomore" stage of his career, in which he played hot, young, and sort of dumb. This was the phase in which Jordan transmuted the sweetness of Wallace into something less wholesome. In sci-fi thriller Chronicle (2012) and historical war film Red Tails (2012), he plays one-third of a trio of young men who acquire linked telekinetic powers, and a Tuskegee Airman, respectively. In 2014's bro-romcom That Awkward Moment, he's the straight man to a pair of man-boys.
But then in the middle of this not-too-remarkable run, Jordan worked on a project with filmmaker Ryan Coogler that would change the course of both their careers. Both men, roughly the same age, seemed to find a kindred spirit in the other; Coogler found a muse of sorts, and Jordan found his auteur. In Coogler's debut, Fruitvale Station (2013), Jordan played Oscar Grant III, the unarmed black man shot and killed by Bay Area Rapid Transit police in Coogler's native Oakland, California, in 2009. The film won plaudits for both the director and his leading man – and clearly lit a fire of collaboration for both. Jordan's performance is subtly electric but understated – a perfect marriage of the talents of both men, telling a compelling story of modern America.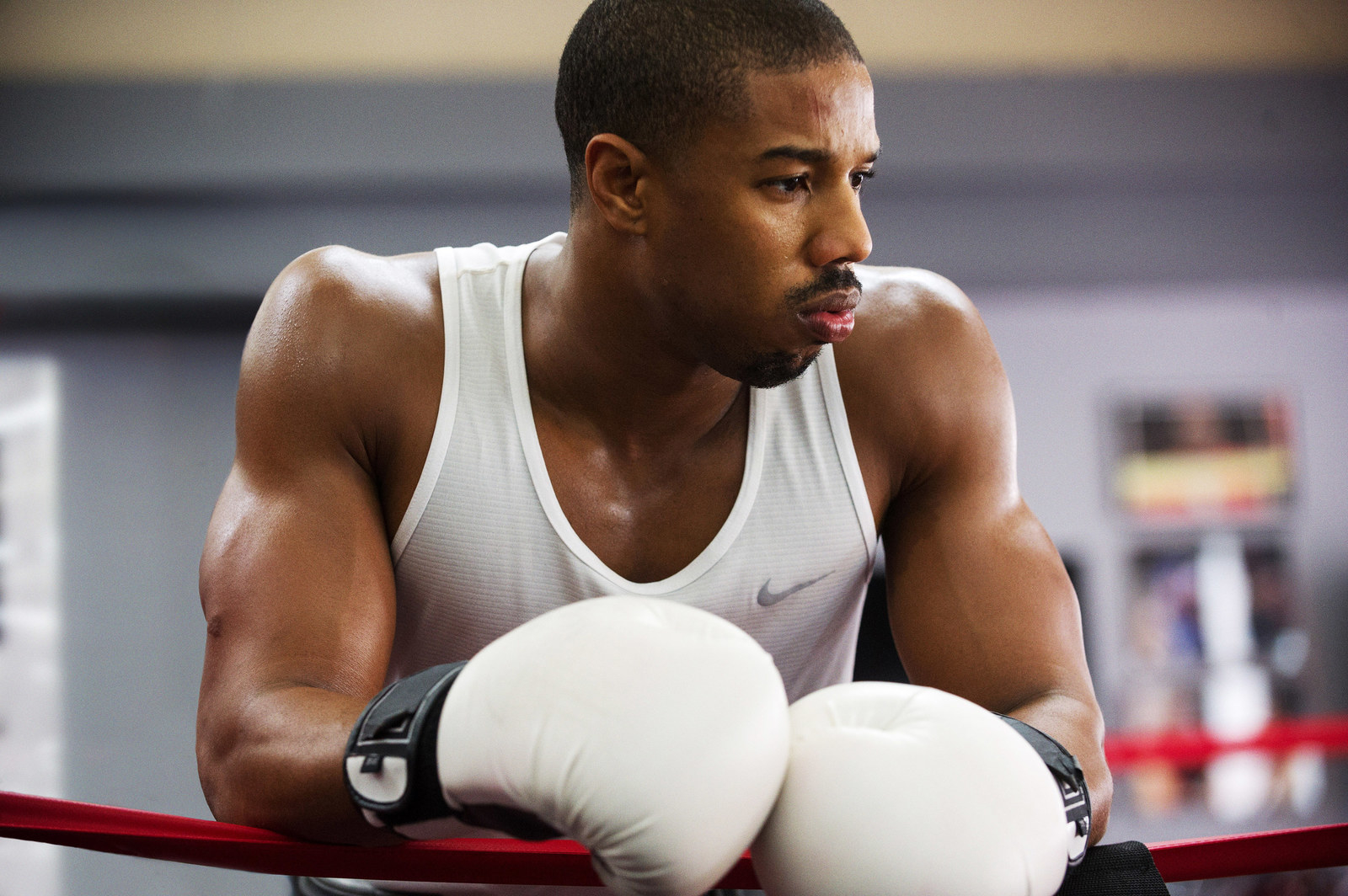 The pair's next film together, 2015's Creed, was altogether more bombastic, stepping into the pre-owned gloves and lace-up boots of the Rocky boxing film series. The role required something different from Jordan. Training, Jordan told Vogue, was "intense. Hardest thing I ever had to do. Physically, anyway." The end result of all that training was a body that looked like it could land and take a punch with a secondary function of making knees weak. It's difficult to look at him and not express awe: How does a body even get that way? But beyond Adonis (ha!) Creed's physical perfection, Jordan delivered another stunner of a performance, translating an expansive script cowritten by Coogler into something tender, moving, and entirely human. The scene in which Adonis helps take down the braids of his girlfriend, Bianca (Tessa Thompson), became a sort of shorthand: Is he even The One if he doesn't do this for you, sis?
That feeling that Michael B. Jordan would understand the allure of Pacey — that he would instinctively get how wrong Dawson was for Joey or that he probably cheered when the finale revealed Joey had made the right call after all — is an integral element of his allure. He's not perfect – according to his Vogue "73 Questions" video, he has trouble growing a beard that connects, bless him – but there are so many other redeeming qualities. He's an anime superfan, which you may find either adorable, or a boner-killer. He likes ironing, for god's sake (witness his line delivery of "smooth, deliberate strokes" in this video). His hard-and-fast dating rule is that he always picks up the tab, "at first, anyway"and his date's hand "never touches the doorknob." His favorite novelist is James Baldwin; he thinks Prince is the most stylish person; his favorite artists are Afrofuturist Hebru Brantley and Jean-Michel Basquiat. Like, what's not to love?
Well, let's go back to that 2015 video, which was a side dish to the main meal: a cover story for GQ's October issue. In the interview with Chris Heath, Jordan referred to women as "females" no fewer than four times, effortlessly conjuring images of Star Trek: Deep Space Nine's uncharming Ferengi capitalist, Quark. "I'm emotionally unavailable," the interview reads. "Until I find something that's so undeniable that I can't help myself. Other than that, I need to work on making sure my mom is okay. That's all I care about, honestly. Females, they come and go." When asked if he was lonely, Jordan replied: "I'm not. I understand what females want and need, you know. I'm good at that."
Jordan had already been the subject of a rumor that he didn't date black women. In the GQ interview, it came up that he'd been seen leaving a Met Gala afterparty at the same time as Kendall Jenner. Heath wrote that some of Jordan's fans (their black femaleness implied but not explicit) were apparently "almost universally hostile to the idea" of such an association. Jordan's response was a little graceless.
"They see white and black. I don't. Kendall's a friend of mine, you know. I don't know her, like, that well, but I know her enough. People's perspective on that is what it is. I don't fucking know. I don't live my life to make other people happy. It's so weird, though, right? A lot of black fans were feeling like, 'Oh my god, he should have been with a black woman' and that whole thing. I get it, but on the other hand it's like, relax. You know – it's 2015. It's okay! People can like one another, not necessarily from the same history or culture or whatever the fuck it is. It's just the new world, you know what I mean?"
It's a masterclass in undermining and dismissing a hefty chunk of your fanbase. First of all, "females" is one of those signifiers that send some women around the twist, connoting as it does a reduction to biological function that reeks of low-level misogyny at best. Secondly, almost no one likes being told to "relax". Thirdly, come the fuck on, man.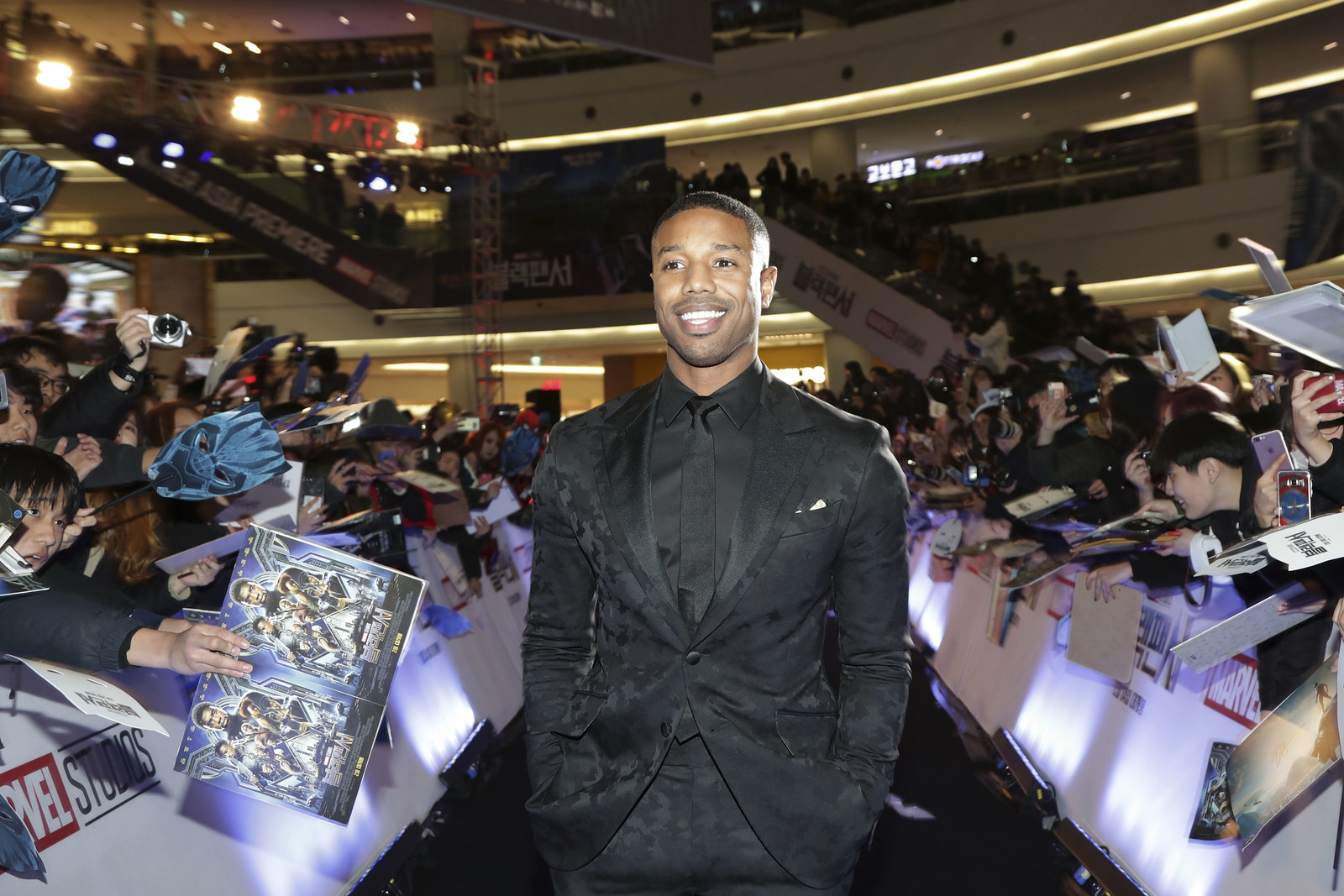 Ultimately, he apologised (the most erotic of things!) for his comments. Via Essence, he spoke directly to black women, writing, "I deeply regret and am ashamed that I said anything to disappoint or disparage [black women]. I apologize with my whole heart for referring to women in the way that I did. The word 'female' used in the manner that I did is dismissive and strips women of their humanity. … This reference to women will not come out of my mouth publicly or in private again." The letter concluded: "I humbly ask my fans to grow with me, as I learn more about myself and this industry."
Well. It's the apology you would have crafted for him yourself, isn't it? It ameliorated some of the ill-feeling. But then Jordan did something even more wonderful, post-apology. He shut the hell up, returned to the gym from whence he came, and apparently did some actual growing (the second most erotic of things!). Absence makes the heart grow fonder, and by the time he returned in the record-breaking biggest movie of 2018 so far, playing the charismatic, "he's kinda right, to an extent" villain, and looking like a mustached smorgasbord of snacks, it was time to reengage. Jordan, standing next to his dark-skinned female costars on various red carpets, dropping to the ground to do pushups on command thanks to losing an undisclosed bet with Lupita Nyong'o. Jordan, with dimples flashing, giving surprisingly in-depth answers about Marvel lore. Jordan, explaining how he went semi-Method when he was playing Killmonger, while eating spicy hot wings. Jordan, starring in and executive producing Raising Dion, a TV show about a black boy who develops superpowers (representation matters!). Jordan, in those damned tight knit jumpers.
The pecs help, as do the deltoids, the abs, the dimples, and that million-dollar smile. But it's the growth that's most appealing.
Vive la evolution! ●