Why Military Groups Are Fighting Obama's Ohio Voter Suit
It's not about Romney, and it's not even about Ohio voters this cycle, says Captain Wright. "BAD PRECEDENT," "HOGWASH," and special accommodations for the troops.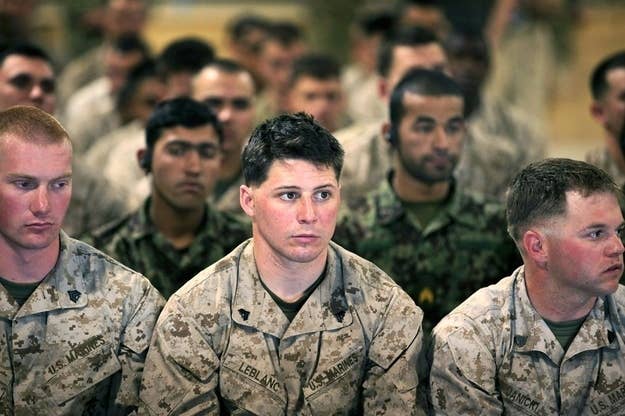 The legal and rhetorical war over an Obama campaign effort to expand early voting in Ohio can be hard to follow: As Chris Geidner explained, the Romney campaign isn't actually claiming — as some of Romney's less careful supporters have — that actual Ohio soldiers will be unable to vote this cycle.
On the other hand, objections to the Obama campaign's suit are difficult to dismiss as pure partisanship. Many of the servicemembers' organizations who intervened on the state's behalf have little history of partisan wrangling, and narrow mandates to defend the prerogatives of their members.
I asked Captain Sam Wright, a retired members Navy Judge Advocate General Corps who heads the Reserve Officers' Association's Service Members Law Center, to explain the group's decision to intervene. Wright took exception to any implication that his group is siding with Romney. He also said that relatively few servicemembers take advantage of the option to vote early in person — the subject of the case — though a situation, for instance of a sailor on leave for his mother's funeral, is imaginable.
The central question for his group, though, is a suggestion that members of the military don't deserve special treatment. Wright emails:
ROA, The Flag and General Officers' Network (TFGON), the Military Officers Association of America (MOAA), and the other military associations that intervened in the Ohio lawsuit (brought by the Obama campaign, the Democratic National Committee, and the Ohio Democratic Party) because we are concerned about the IMPLICATIONS of the argument that the plaintiffs are making and the adverse effects of the BAD PRECEDENT that might be set.

The plaintiffs assert that making an accommodation for military voters (letting them vote at the county courthouse up until the close of the polls on Election Day) that is not made for voters generally (who must cast early votes prior to 6 pm on the Friday before Election Day) violates the Equal Protection Clause of the 14th Amendment to the United States Constitution. We say HOGWASH.

It MUST be constitutional to make accommodations for military voters that are not made for voters generally. WERE IT NOT FOR THE SACRIFICES OF MILITARY PERSONNEL, FROM THE AMERICAN REVOLUTION TO THE GLOBAL WAR ON TERRORISM, NONE OF US WOULD HAVE THE OPPORTUNITY TO VOTE IN FREE ELECTIONS. And military personnel have had difficulties in voting, BECAUSE OF THEIR SERVICE TO OUR COUNTRY, that have not been suffered by other voters. Among voters voting in person on Election Day, a disenfranchisement rate of 1/10 of 1% (voters disenfranchised by systemic problems or election official error) would be considered absolutely unacceptable, but among military absentee voters disenfranchisement rates in excess of 50% have been ROUTINE in recent decades.

In a 1952 letter to Congress, President Harry S. Truman wrote:

"About 2,500,000 men and women in the Armed Forces are of voting age at the present time. Many of those in uniform are serving overseas, or in parts of the country distant from their homes. They are unable to return to their States either to register or to vote. Yet these men and women, who are serving their country and in many cases risking their lives, deserve above all others to exercise the right to vote in this election year. At a time when these young people are defending our country and its free institutions, the least we at home can do is to make sure that they are able to enjoy the rights they are being asked to fight to preserve."

President Truman's words about the brave young men and women fighting the Korean War in 1952 apply equally to their grandsons and granddaughters, and great-grandsons and great-granddaughters, fighting the Global War on Terrorism today.