Top South Carolina Democrat Wants To Send Nikki Haley "Wherever The Hell She Came From"
Haley's spokesman blasts "lowest common denominator" politics.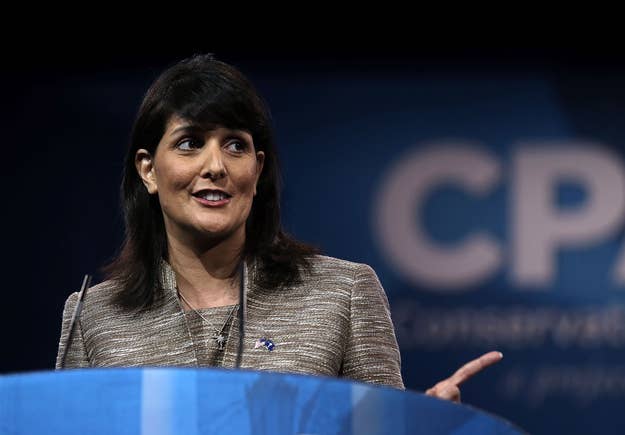 A spokesman for South Carolina Governor Nikki Haley Friday fired back at the latest in a long string of attacks that seem to invoke her status as an Indian-American woman presiding over her Southern state.
South Carolina Democratic Party Chairman Dick Harpootlian, a trial lawyer, longtime Democratic leader, and legendary figure in local politics, reportedly told a South Carolina Democratic Party dinner that the Democratic challenger would send "Nikki Haley back to wherever the hell she came from."
Haley was born in South Carolina. Her parents are from India.
Haley has weathered — and effectively jiu-jitsued — attacks on her ethnicity during her 2010 campaign and her governorship, first from Republicans and more recently from her Democratic foes. (One state Democratic official labeled her the "Sikh Jesus.") And voters have, if anything, rallied around her against the perceived slurs.
"Unfortunately, this seems to be a trend coming from the South Carolina Democratic Party," Haley spokesman Rob Godfrey told BuzzFeed. "Fortunately, the people of South Carolina are better than Harpootlian and his ilk, and we have faith that they will see right through their consistent attempts to play to the lowest common denominator."