The Least Surprising Thing About Local Politics Is The Arrests
If you can't figure out the decisions of local politicians, it's often because money is changing hands. Arrests in New York.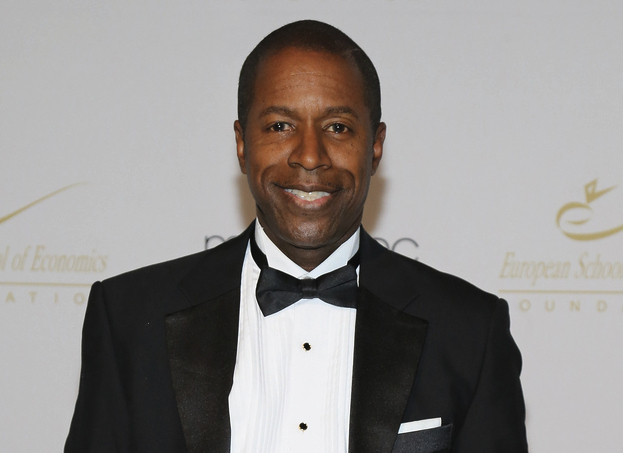 When I got to New York in late 2001 to start my career as a political reporter, one of the first people I profiled was Angel Rodriguez.
I was writing for the online precursor to the New York Sun, a conservative broadsheet that ran from 2002 to 2008, and my editors were interested in the man who was running as the arguably conservative alternative to the Manhattan liberal who would be chosen to lead the City Council, Gifford Miller.
Rodriguez was a pleasant, cautious man, a blocky guy with a mustache. He was unused to media attention — after one event, I overheard his communications director asking a more polished Democrat whether he couldn't "teach Angel to be a little smoother" — and he lacked even the veneer of ideology or policy views that more practiced politicians reel off. Looking back at the profile, I recall that I found him confusing:
But Mr. Rodriguez's short four years as a councilman raise more questions than they answer about where, exactly, he stands. On one hand he's a small businessman, a landlord, and a longtime fiscal hawk who warned of an impending crunch well before September 11. But Mr. Rodriguez, 44, also casts himself as a loyal Democrat who says he will fight to maintain or raise city spending on public schools, health care, and services for the aging, and will lobby Albany to reinstate the commuter tax. His mixed politics have left him open to an attack from some labor groups and has helped create an unexpectedly tight race for speaker.
"The liberals think I'm conservative and the conservatives think I'm liberal," Rodriguez told told me. "On social things I'm very much to the left... [but] on budgetary issues I tend to be more to the right, and on economic development I'm to the right."
I called Rodriguez "enigmatic" in that piece — it was hard to figure out what animated him — and also mentioned in passing the controversy over plans to sell a city-owned warehouse in Red Hook to a developer who wanted to build a Fairway supermarket. Rodriguez held the plan up to demand affordable, then changed his mind and let it through. The next year he resigned after pleading guilty to bribery and extortion charges; he'd sought a sweetheart deal worth $1.5 million, plus $50,000 in cash, from the developer, an ex-cop who had worn a wire through the transaction.
If you have covered urban politics, you get used to this pattern: Rising stars whose motives, power base, and financial backing are a bit hard to figure. Constructing a political narrative to explain their moves is far easier than attempting to pin down cash transactions, and reporters who grew up watching the ideological battles on the national stage aren't always as suspicious as we should be. This is often even truer of labor politics: Another large figure of my early reporting career was Assemblyman Brian McLaughlin, a Queens Democrat who also led the New York City Central Labor Council; he was sentenced to 10 years on a vast array of racketeering charges in 2009, having taken cash from unions, contractors, and reportedly even a local Little League team.
I thought of Rodriguez, who was released from federal prison in 2006 and quickly faded into obscurity, when charges were brought today against another Queens politician, Malcolm Smith, and some others. The federal prosecutor, Preet Bharara, described what he'd found as "an unappetizing smorgasbord of graft and greed." (Bharara is a Chuck Schumer protege.)
I'd covered Smith's shady business background for the Daily News in 2006, something that didn't prevent him from rising for a time to lead the Democrats in the New York State Senate, and then to play a leading role in a faction of the party that split off to ally itself with Republicans; that streak of politics often described as "non-ideological" or "pragmatic" often just means "for sale."
There's no simple lesson to draw from these cases. One depressing fact is that in relatively poor communities, politics can be the most lucrative job around, and so many of these cases also mean that communities that needed the most help get the most venal representation. But that's hardly a rule. Sometimes rich politicians just steal more. Some personally corrupt pols are also great leaders (though these weren't). Some honest politicians are terrible policymakers.
Bharara wrote in a Tuesday morning statement that the arrests of Smith and alleged co-conspirators "demonstrate, once again, that a show-me-the-money culture seems to pervade every level of New York government." He added that "the public corruption crisis in New York is more than a prosecutor's problem."
But it's not one with an easy solution. Pay politicians more to ensure that they don't have to steal? Adjust pay, downward, for median local incomes to keep away the venal? These aren't exactly appealing solutions.
And Bharara included in his statement an unusual bit of speculation on human nature. "Many," he concluded, "may rightly resign themselves to the sad truth that perhaps the most powerful special interest in politics is self-interest."