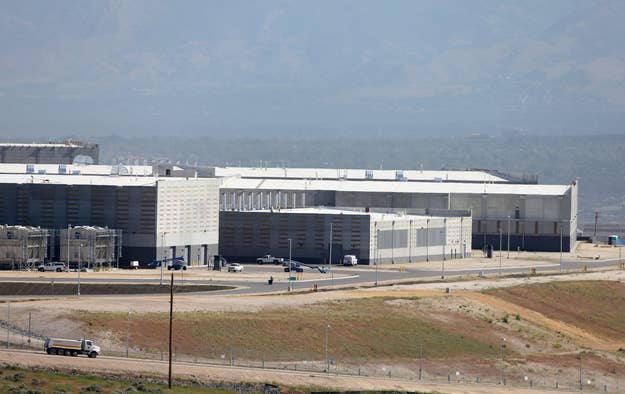 The nonprofit investigative reporting group ProPublica is among the media organizations with access to some National Security Agency documents leaked by Edward Snowden, another suggestion that the reportorial investigation into the NSA's programs and practices is broader than previously known.
ProPublica, a source familiar with the situation said, is doing the lead reporting on one piece of the collaboration with the Guardian — which was the first to print Snowden's revelations — and The New York Times, which BuzzFeed reported Friday had been brought in to work on one portion of the documents, which relate in some way to the NSA's connections to its British counterpart.
ProPublica's president, Richard Tofel, confirmed the collaboration in an email, and suggested the group has quietly been in the mix for some time:
"While we do not usually comment on stories before they are published, in light of what's already appeared on this subject, we can confirm that we have for some time been working with the Guardian, and more recently also The New York Times, on a story based on documents provided by Mr. Snowden," he said.
A spokeswoman for the Guardian referred BuzzFeed to a statement Friday that cited the "climate of intense pressure" from the British government in its decision to work with the Times. The London-based publication appears to be working both to protect itself and to amplify the impact of its reporting by partnering with the American news organizations. The Washington Post's Barton Gellman was also among the first to obtain and publish the documents.
The details of the control of Snowden's documents remain hazy: Other revelations have appeared in the Brazilian and German press, and it's not clear who controls access to the full document store.
The fact that three major American publications, as well as the Guardian, have access to the documents is likely to ensure an increasingly competitive story that doesn't go away any time soon.
ProPublica, an unusual nonprofit headed by newspaper veterans, has won two Pulitzer Prizes, and is seen as one of the leading forces in, primarily, domestic investigative reporting. It has published several pieces seeking to explain the Snowden revelations, but has not yet given any sign that it has access to some of the documents themselves.
Sources declined to detail the exact publishing arrangement between the Guardian, the Times, and ProPublica.