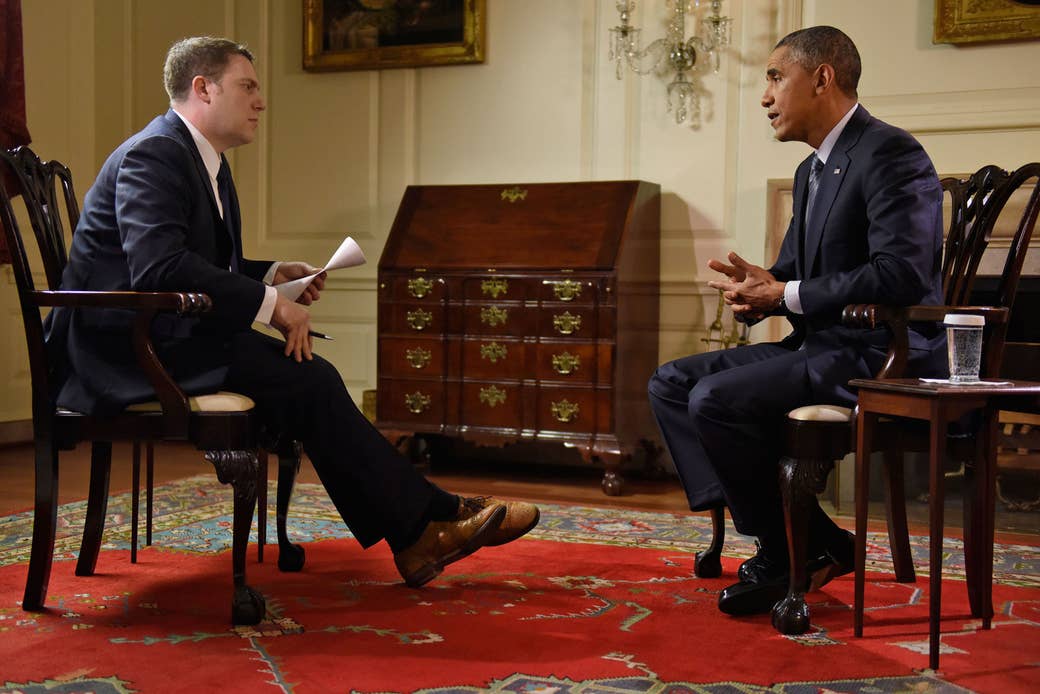 WASHINGTON — President Barack Obama said Tuesday he is heartbroken by the death of American hostage Kayla Jane Mueller, who had been held by ISIS for more than a year.
Obama, who said telling hostages' families that the U.S. won't pay ransom is "as tough as anything I do," also said that Mueller was one of the hostages the United States sought — and failed — to rescue in a raid in Syria last summer.
"She was an outstanding young woman and a great spirit — and I think that spirit will live on," Obama said in an interview with BuzzFeed News. "The more people learn about her, the more they appreciate what she stood for — and how it stands in contrast with the barbaric organization that held her captive."
Obama said his "immediate reaction was heartbreak" to the confirmation that Mueller, a 26-year-old aid worker from Arizona who was kidnapped in Syria, is dead.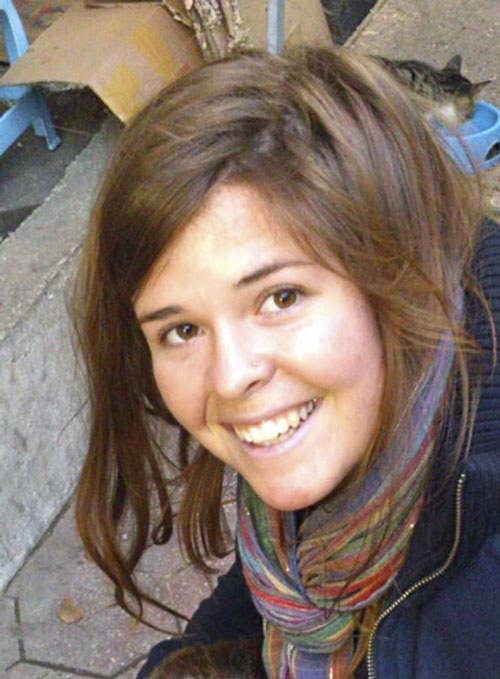 The United States, unlike some European countries, has a blanket policy of refusing to pay ransom for hostages, a policy initially intended to discourage the financially motivated kidnapping that has become common from Mexico to the waters off Somalia. That policy has come under pressure with the rise of ideological terrorists like ISIS (which the White House refers to as ISIL), who see an advantage in gory, public murder, and President Obama last fall commissioned a sweeping review of U.S. hostage policy.
Obama objected to the suggestion that the United States had not done everything it could to free Mueller.
"I don't think it's accurate … to say that the United States government hasn't done everything we could," Obama said. "We devoted enormous resources and always devote enormous resources to freeing captives or hostages anywhere in the world."
"I deployed an entire operation — at significant risk — to rescue not only her but the other individuals who had been held, and probably missed them by a day or two, precisely because we had that commitment," Obama said, referring to what has been reported as a raid by Delta Force commandos on an oil refinery in northern Syria. His comment was the first official suggestion that the White House believed Mueller had been at the site of the raid.
"The one thing that we have held to is a policy of not paying ransoms with an organization like ISIL. And the reason is once we start doing that, not only are we financing their slaughter of innocent people and strengthening their organization, but we're actually making Americans even greater targets for future kidnappings," he said. Citizens of many European countries, including France, Germany, and Italy, have been freed after ransoms were paid.
Obama said he understood that hostages' families find that policy hard to accept.
"It's as tough as anything I do — having the conversation with parents who understandably want by any means necessary for their children to be safe," he said. "We will do everything we can short of providing an incentive for future Americans to be caught."
Obama signaled that the review — which National Security Advisor Susan Rice said last week would focus on "how we can support and be more responsive to the needs of the families" — will not include a re-evaluation of that principle.
"Just as a general rule, what we don't want to do is make other American citizens riper targets for the actions of organizations like this," Obama said in response to a question about the panel.