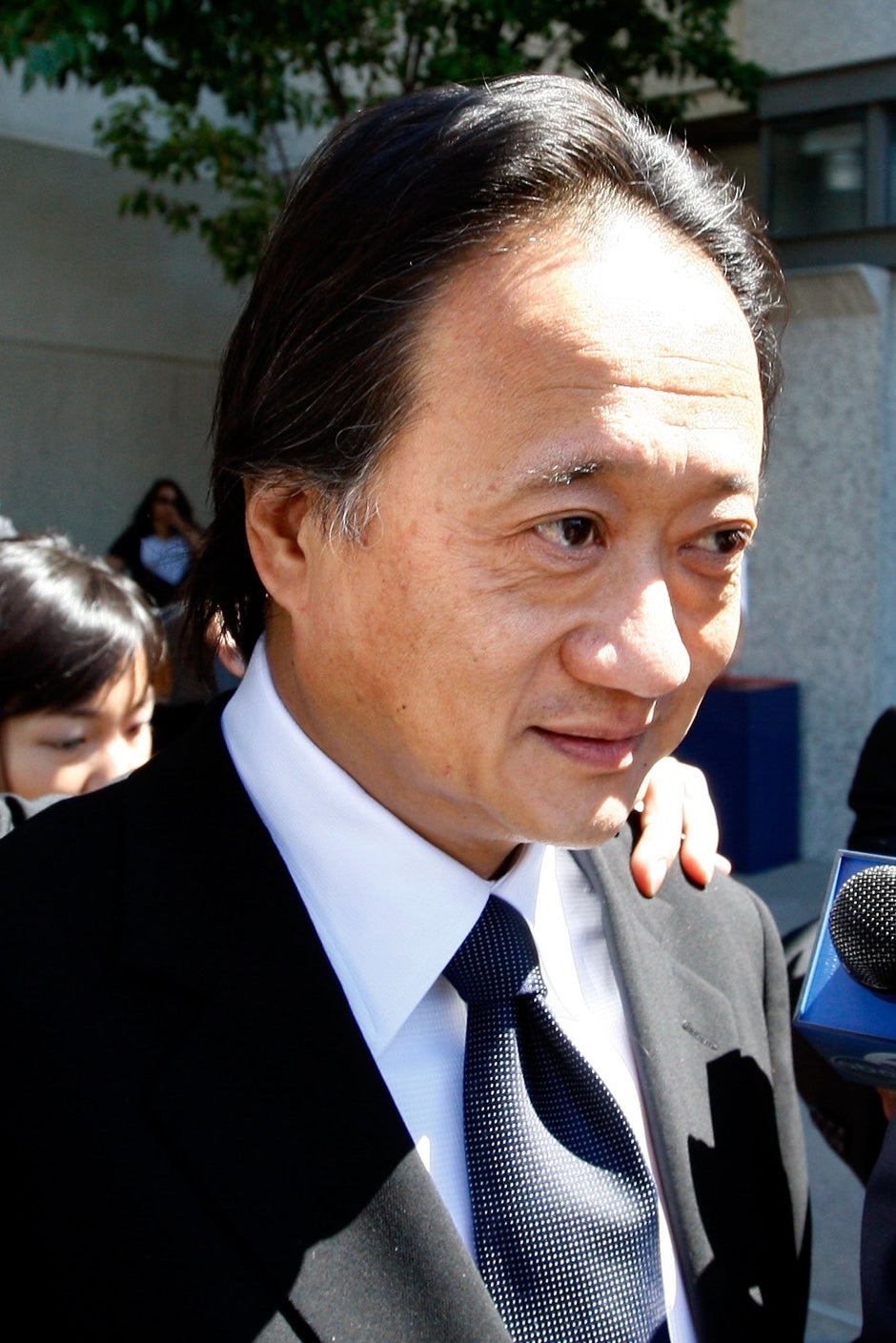 Yau Cheng isn't the sort of person you'd expect to fall victim to a Ponzi scheme. The former Merrill Lynch banker was, by 2005, a partner in her own investment fund, a savvy and sophisticated investor.
But Cheng and her partner didn't do the usual due diligence on Norman Hsu, who offered eye-popping returns from his garment business. After all, his personal network spoke for itself: At one point, Hsu took Cheng to a fundraiser for Hillary Clinton during which she and Bill Clinton "endorsed him from the stage during their remarks," Cheng recalled.
That relationship, and others, "made a strong impression on me and gave him credibility," Cheng testified at trial on May 12, 2009, in New York City. The scam left Cheng and her investors holding $55 million in worthless checks, according to prosecutors.
When Hillary Clinton ran for president in 2008, two of her biggest fundraisers were conducting massive Ponzi schemes. One was Hsu, who posed as a garment tycoon, and is now serving a 24-year sentence in federal prison in Milan, Michigan. The other, Hassan Nemazee, is serving a 12-year sentence in Otisville, New York, for bank fraud. He used fake documents and nonexistent loans to trick bankers into extending him more credit.
There is no suggestion that Clinton or her aides were ever aware that Hsu or Nemazee were fraudsters. And their frauds were, superficially, unrelated to their relationships with the Clintons.
But that's how it often goes. Those two convictions cast light on a central perplexity of the 2016 presidential cycle, and its "Clinton Cash" phase: Why are shady people with murky interests always hanging around political superstars, and particularly Bill and Hillary Clinton? (Nemazee and Hsu were spectacularly felonious, and stole a lot of money, but they have many predecessors, from Jim McDougal to Raffaello Follieri — and indeed, many counterparts surrounding the retinues of other political figures.)
Classic, prosecutable corruption requires a quid pro quo, Latin for "this for that." Typically, that means a government official taking a specific action in exchange for personal benefit. And the Clintons have spent the last decade just massively piling up quids. They've taken money, personally and to their foundation, from Uranium miners, North African royalty, and airplane manufacturers, all with interests before the U.S. government and its diplomatic partners.
That is to say, a ton of quid. Reporters, and Republicans, have exerted a great deal of energy trying to find clear quo — that is, to figure out what donors are getting for their money.
But reporters and Clinton critics alike may be looking, at least in part, in the wrong place. As federal prosecutors alleged in both the Nemazee and Hsu cases, the Clintons were both integral players and unwitting beneficiaries of these multimillion-dollar frauds. They didn't have to be witting. They just had to be, dazzlingly, present. The con men cashed in on their reflected glory.
"Part of the manner in which the defendant was able to dupe the banks into lending him substantial sums of money was to trade on his substantial reputation in political circles as a prodigious fundraiser in order to convince the banks that he was deserving of their trust," Preet Bharara, U.S. attorney for the Southern District of New York, wrote of Nemazee in the government's sentencing memorandum. "For example, the defendant was courted as a client at the highest levels of [Bank of America], Citi, and HSBC and was provided with outstanding client service by those banks, in part, because the banks believed that the defendant was an important person in political circles."
Nemazee, who was also a friendly and helpful source to me and other reporters in 2008, was a low-key public character. Hsu, by contrast, was garrulous and visible at Clinton fundraisers, an energetic presence with a starstruck retinue whose members would later testify against him.
The prosecution in Hsu's case introduced four witnesses to testify that he'd used his proximity to the Clintons and other Democrats to snow them, a theme that recurs over and over in the 1,567-page court file. Nicole Chorvat, who lost $182,252 to Hsu's Ponzi scheme, testified that he played her a voicemail from Hillary Clinton.
"You are working so hard for me that I just don't know what to say anymore. I've never seen anybody who has been more loyal and more effective and really just having greater success supporting someone than you," Clinton says in the undated recording. "You know, we're going to win this campaign, Norman, because you're single-handedly going to make that happen."
Hsu's main fundraising contact, Dennis Cheng, described Hsu as "very helpful and active" during the campaign. Cheng now heads Clinton's 2016 fundraising. (There's no reason to think he or Clinton suspected that Hsu's garment business was a fraud.)
Here's the thing: The practice that Hsu and Nemazee engaged in — paying your way into the proximity of a politician to convince investors to give you money — is legal. When your business isn't a criminal enterprise, it's encouraged. In other contexts, it's called "networking" and entrée to a network is advertised explicitly as a core competence of the powerful, from CAA to Andreessen Horowitz. (The latter is an investor in BuzzFeed.)
Politics is comparatively cheap — Hsu, Dennis Cheng said, raised somewhere in the ballpark of $1 million for Clinton, most of it (as the law requires) other people's money. Sharp operators pay more to join the right boards of the right charities, and profit handsomely.
And so, in the Hsu case, Clinton was able to accept the quid without doing much in return; Hsu pulled the quo from the pockets of people like Yau Cheng.
There is, though, an odd footnote to the Hsu story, and another reason people give the Clintons millions without expecting much in return. This is the same reason that you have Nicki Minaj at your bar mitzvah: the sheer 21st-century joy of touching a global celebrity.
Even in the case of an unquestionable, repeat felon, Hsu, that glamour was clearly part of the story. While he swiftly pleaded guilty to running the Ponzi scheme, he insisted on fighting like hell against a lesser charge of funneling disguised contributions to the Clinton campaign.
"He had no trouble saying he was a fraudster — he always admitted that. But he was so overly protective of his involvement as a fundraiser," his former lawyer, Alan Seidler, told me in a brief phone interview last week. "I found it strange — the evidence was overwhelming."
Ponzi schemes are, in their way, the most extreme of financial delusions — they are mathematically doomed to collapse — and their authors must, to some degree, delude themselves, too. Hsu and Nemazee were unusual in that they were felons; their mix of starfucking and avarice, though, seems emblematic of the mixed motives of many of the rich people who attach themselves to politicians.
"It was like his whole identity was wrapped up in that thing," Seidler said.