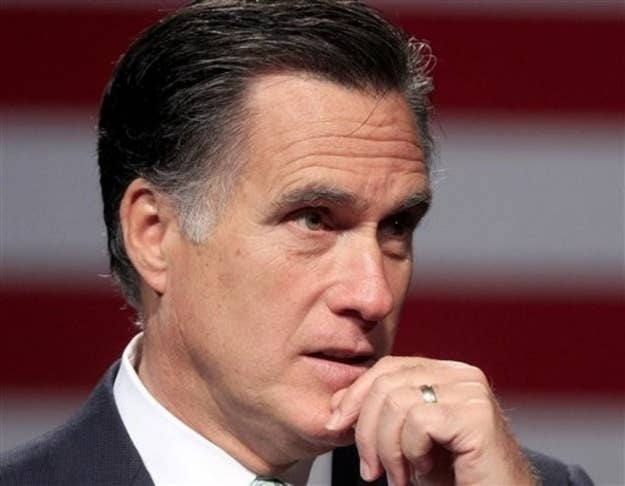 At 12:01 A.M on June 22, one minute after a long Washington Post article on Bain Capital's involvement in outsourcing jobs posted, the Obama campaign emailed reporters a carefully-crafted 71-word statement:
Tonight's story in the Washington Post exposed Mitt Romney's breathtaking hypocrisy. He has campaigned all over this country, vowing that he would be an advocate for American jobs. But tonight we learned that he made a fortune advising companies on how to outsource jobs to China and India. Maybe that explains why, despite his campaign rhetoric, Romney continues to support tax policies that would reward companies who send American jobs overseas.
The the rapid-fire one-two of story and statement, themselves following television ads from the campaign and Priorities USA attacking Romney on Bain, launched a remarkable, textbook assault on the Romney campaign. The attack drove Romney toward a trap laid, and then sprung for the Republican. Romney now finds himself in a place he's spent months avoiding: Offering a complex, technical explanation of his role running a venture capital firm and of why some documents showed his continued involvement after he says he left.
The Washington Post story was followed by a series of items elsewhere on details of outsourcing and offshoring deals that Bain Capital's companies were involved in.
The Romney campaign argument hinged in part on a premise, which the original Washington Post story nor Axelrod had disputed: "Governor Romney left Bain to lead the Salt Lake City Olympics in February 1999," as Romney's aides wrote in the PowerPoint they released to push back.
In fact, this premise was in dispute. His Republican rivals, last fall, shopped documents showing him signing off as Bain's CEO long after that date; Romney officials successfully beat back the story by backgrounding reporters on a technical argument: Basically, Romney had in fact left, but he left suddenly, and it would take time to unwind his legal involvement. (Dan Primack explains that case here.)
The argument over the Washington Post story ran for a few weeks, with Romney and his allies making arguments that depended centrally on his date of departure. Today, the trap — set by Obama and his allies or happened upon by reporters, or some combination — sprung: A Boston Globe story called into question that premise.
Now the Romney campaign is deep in the weeds of explanation on a story which, as Politico's Maggie Haberman noted, they would have been better off explaining earlier in the cycle. It was, she tweeted, a "good example of why Romneyland strategy of trying to kill stories (this came up in primaries) can backfire."
The episode has a bit of a "Welcome to the NFL" quality, and while it's foolish to speculate whether Obama or his SuperPAC allies had a hand in the timing of stories or surfacing of research, Chicago showed its grasp of the rhythm of a general election, and Boston is reeling and flailing around to change the subject.