How Facebook Is Making Politics Safe For Sin
O, Crapo!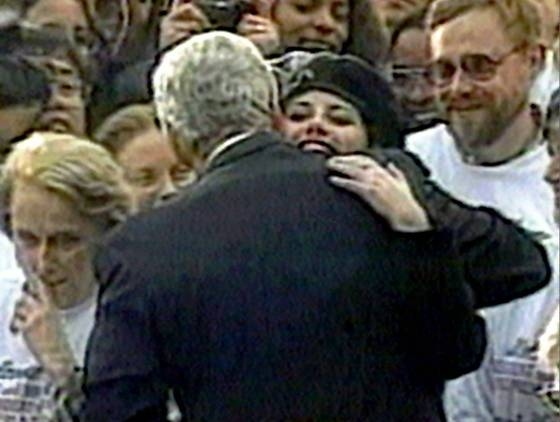 Senator Mike Crapo's arrest on drunk-driving charges has all the hallmarks of a career-ending error. It has crime — DUI in Virginia — and sin, by the tenets of his Mormon church. The latter point allows the press to paint him as a hypocrite, something easier and more comfortable than just attacking human frailty.
Drunkenness, affairs, secret gay relationships, dodgy financial dealings, and other sins have been common in public life since the Jewish and Roman historians started documenting them. But for most of American history, the majority of Americans didn't want to know, a desire affirmed by last year's cringe-inducing memoir by a teenage girlfriend of John F. Kennedy. The demand that politicians actually live up to their virtuous facades, enforced by press and prosecutors for the last few decades, reached its peak in the exposure of Bill Clinton's affair with an intern, Monica Lewinsky. And the sanctimonious approach by some press and prosecutors has been — as the national revulsion at the Starr Report, and bipartisan embarrassment at its memory has showed — basically unwelcome.
Now America is on the cusp of an end to that anomalous era. This change, very much still in its beginnings, is defined, most of all, by Facebook, where an ever-increasing share of Americans (and their so-called friends) have preserved embarrassing moments. Members of Mark Zuckerberg's Harvard class of 2006 who made it to graduation will be eligible to run for Senate in 2014. The early jokes that nobody of that generation would ever survive public life have been replaced by the reality that they all will. They've been building their memoirs of occasional error and excess, Obama style, in real time on their timelines, with little calculation and far too much information.
This isn't to say that the politics of the social media age has lost interest in personal weakness. To the contrary: The whole palate of sanctimony, schadenfreude, prurience, partisan relish, and discussion of character played out on Twitter over the course of a couple of hours Sunday evening as Crapo's arrest was made public. His name (CRAY-po!, the AP insists) was subject to the obvious jokes and the additional note that it's an anagram for "O, Crap." But Twitter politics burn hot and fast, and are often good-hearted or sympathetic in a way that isn't in the range of a tabloid headline.
Crapo didn't post his office's statement on Facebook — the 61-year-old Idaho senator is not, judging by his page, an actual member of this new political generation. And there are other reasons he's relatively likely to survive: the good, Christmas timing; Idaho's distance from the D.C. news cycles; and, perhaps, its tolerance for some drinking and driving. But there's also his statement, whose speed and blunt detail made it a useful update, reading in full:
On Sunday, December 23, 2012, Idaho Senator Mike Crapo was picked up by police in Alexandria, Virginia, for running a red light. He was subsequently also charged with driving under the influence, a misdemeanor. Crapo was released on a $1,000 bond, and has a January 4, 2013, court date.

Senator Crapo released the following statement:

"I am deeply sorry for the actions that resulted in this circumstance. I made a mistake for which I apologize to my family, my Idaho constituents and any others who have put their trust in me. I accept total responsibility and will deal with whatever penalty comes my way in this matter. I will also undertake measures to ensure that this circumstance is never repeated. "
By Christmas morning, the Idaho Statesman had offered an unusual degree of sympathy to Crapo: "Idaho constituents have learned a few things about Sen. Mike Crapo over the past couple of days. He has shown three things: That he is human, that he can make a mistake and that lemonade is not the strongest drink in his glass...."
And Crapo actually committed a crime, and could have gotten someone hurt. Most of what happens on Facebook is unflattering, often drunken, photographs that are humiliating but harmless (ask various White House press staffers about these) or dumb remarks of the sort that Joe Biden has made safe for any future would-be vice president.
This new era isn't a return to the old media silence about sex, drugs, and other foibles in the corridors of power. That's obviously gone, and there's no suggestion that Americans have grown too mature to gossip about their leaders, if such a thing is a sign of maturity. The reality, for better or worse, is that Americans seem capable both of being amused by and interested in their leaders' foibles without withdrawing their support from those politicians. Voters' comfort with this will be welcomed, of course, by the political class; the biggest problem it poses is for the press, which will have to find a mode other than outrage in which to cover the intersection of the political and the personal.