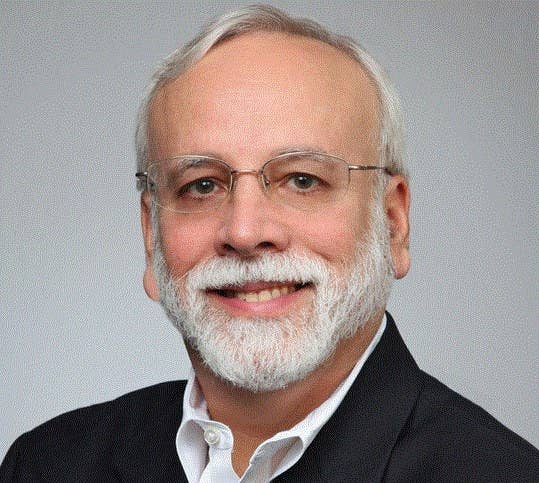 Hillary Clinton has hired the key tactician behind her stunning 2008 primary defeat, a sign both of her campaign's intense focus on a Democratic Primary that is shaping up as a joke, and of her team's obsession with avoiding the mistakes of her last campaign.
A campaign official confirmed to BuzzFeed News that Jeff Berman has joined the campaign as a consultant, and has quietly been working for Clinton since her launch earlier this month.
Berman's name may not ring bells even for fairly obsessive political junkies — he's not an MSNBC regular, doesn't much talk to reporters, and has spent most of his professional life in private legal practice.
But reporters who covered the hallucinatory December and January of Clinton's collapse will remember him, first, as a tense and reedy voice on a conference call the night of January 19, 2008. Clinton had just won Nevada, we thought, because she won about 500 more delegates through a caucus process that was more like a melee than a vote. I had filed my story and was walking to my gate at McCarran International Airport when Obama's campaign manager, David Plouffe, convened a conference call on what seemed at first a technical, even absurd, premise: That by virtue of some obscure rule, Obama had actually won.
"Obama had a majority in the district that had an odd number of delegates, so he won an extra seat," Berman explained to flummoxed reporters that night. "Where Clinton won, the delegates were split evenly."
(The substance of this point is a nice illustration of how insane the mechanics of American elections are, and is roughly explained here. The politics of it are that Berman realized early that the only part of Nevada that actually mattered was the rural north, and so Obama organized like hell in Elko.)
It's hard to overstate how crucial Berman's minute calculations, his frighteningly accurate predictive spreadsheet, and the traps he laid through the early states, were to Obama's victory. When I profiled him that May, a prominent Clinton backer called him the campaign's "unsung hero." He subsequently told his story in a detailed book, The Magic Number, which is a kind of mechanical counterpoint to an election that looks, in retrospect, like the natural course of history. He's a bit of a living legend in the small world that can speak fluently about this stuff. One of his peers, Jerry Goldfeder, wrote last December that this was the most important hire Clinton could make.
By hiring Berman, Hillary Clinton isn't just planning to refight the last war: She is planning to nuke its battlefields, to gird her loins for a contest that is vanishingly unlikely to repeat itself. (The 2008 election was the only contest in modern memory in which a delegate fight mattered.) Indeed, if there's a knock on her highly functional early campaign organization, that's it: She's seems to be reacting to her 2008 defeat in part by running the race she should have had that year, when in fact this is the cycle, if there ever was one, to take the primary for granted and run to the middle from the start.
It's not, of course, quite that simple. Clinton has the resources to win easily in the Democratic Primary, but Iowa caucusgoers are people of the left, and Bernie Sanders will get his piece, and Clinton needs to be seen to take their votes seriously. It's hard to knock her for hiring the best people, and doing it right.
Berman, who declined to give me an interview when I wrote that glowing profile of him in 2008 ("I've got ten things on my plate and I'm still trying to win this fucking thing" was all I got), declined to comment on his new role with Clinton, as did a campaign spokesman.
But he seems to be bearing down with characteristic intensity, leaving a job at the law and lobbying firm Bryan Cave this spring to start his own public affairs firm. (His clients, according to the federal lobbying registry, included the Commonwealth of Puerto Rico and TransCanada, the company building the controversial Keystone oil pipeline, though they are not longer a client.) He remains a key figure on the Democratic National Committee's rules committee, a venue in which he pretty much rolled his counterpart on the Clinton campaign, Harold Ickes, on a then-crucial point involving the machinations of the Florida Democratic Party in 2007.
All this is to say that: Whatever happens to Hillary Clinton this time around, she's not going to let Bernie Sanders steal an odd-numbered delegate from her.