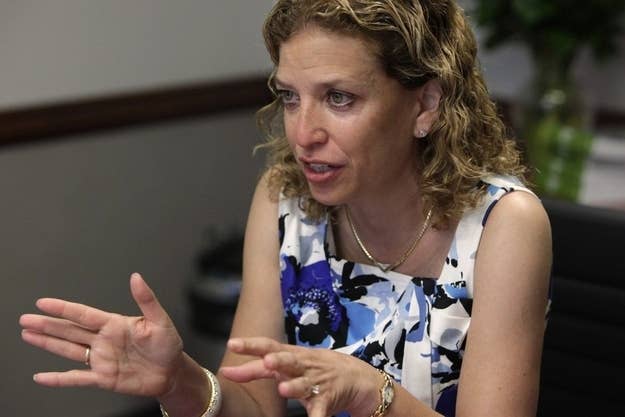 The last day of the second quarter has produced a deluge of aggressive, frantic, panicked, obsequious and stalkerish emails from both parties, but two Democratic committees have really outdone themselves.
The Democratic Congressional Campaign Committee, relying on voguish social science research on people's motivations, dispatched this pseudo-official missive:
Meanwhile, the Democratic National Committee adopted the posture of mariachi musicians who won't leave your table until you pay:
From: Debbie Wasserman Schultz [mailto:democraticparty@democrats.org]
Sent: Saturday, June 30, 2012 8:33 PM
Subject: Let's make a deal on this email thing


[Recipient] --

I like sending you emails on Saturdays about as much as you probably like receiving them.

But I'm doing it because the stakes this year are so incredibly high. Your help could be part of what makes or breaks races for Democrats across the country. No joke. That's the difference your support can make.

So let's make a deal:

You pitch in $3, or really whatever you can, before our critical FEC fundraising deadline tonight to help those Democrats out:

https://my.democrats.org/Support-Democrats

And I promise you, this will be the last email you get from me today.

Enjoy your weekend -- and thank you, ever so much.

Debbie

Rep. Debbie Wasserman Schultz
Chair
Democratic National Committee

P.S. There's still a little bit of time left for you to enter your name to have lunch with me in D.C.