Chocolate Magnate Claims Victory In Ukrainian Election
A promise to "bring peace."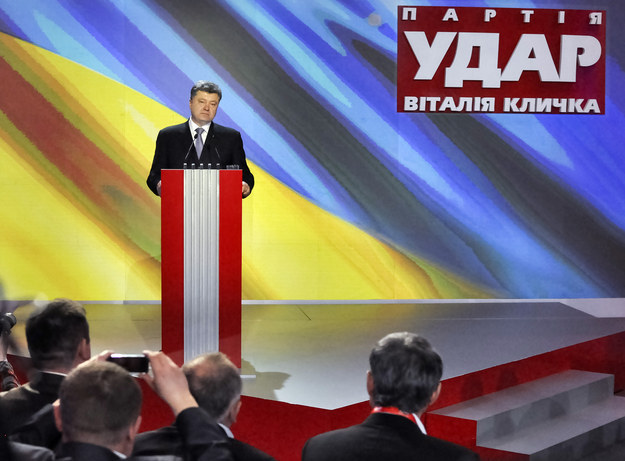 Billionaire candy-maker Petro Poroshenko claimed victory after an exit poll showed him holding a wide lead in the first round of Ukraine's presidential election — a result if, should it hold, could allow Ukraine's weak central government to turn its attention to the crisis in the country's East.
Poroshenko told supporters in Kiev he would not recognize Russia's "occupation of Crimea" and stressed the "sovereignty and territorial integrity" of Ukraine, according to the BBC.
An exit poll found the 48-year-old candy tycoon Poroshenko getting 55.9 percent of the vote, the Associated Press reported, easily beating charismatic former prime minister Yulia Tymoshenko. The survey was conducted by the Razumkov Center, Kiev International Sociology Institute and the Democratic Initiatives Foundation.
Poroshenko, known locally as the "chocolate king," faces a central challenges of pacifying violent clashes with Russian-allied rebels in the east and finding a path to a stable relationship with the country's giant neighbor and former ruler.
"I am convinced that this election must finally bring peace to Ukraine, stop lawlessness, stop chaos, stop bandit terror in the east," Poroshenko said when he voted. "People with weapons must be removed from Ukrainian streets, Ukrainian villages and cities."
Russian President Vladimir Putin said earlier that he would "respect the choice of the Ukrainian people" and work with whoever wins the election.