Barbour: Republicans Should Stay Conservative
A "very, very close presidential election." And down ballot, "some shitty candidates."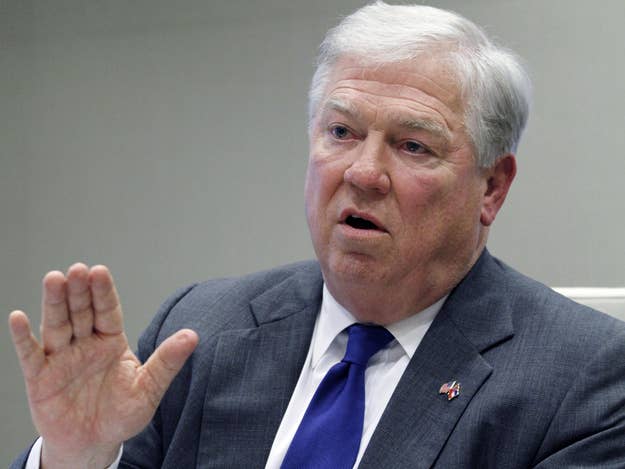 WASHINGTON, DC — Former Mississippi Governor Haley Barbour, a Republican Party elder and former chairman, cautioned fellow Republicans today against overreacting to their defeat in the presidential election by moving to the center.
"What Republicans do wrong, the media says, is they're conservatives," Barbour told BuzzFeed, dismissing the notion. "It was a very, very close election. Obama won by two points. Fewer people voted than last time."
"We do have to do some things to fix this," he said, noting that his own presidential trial balloon had included a call for "comprehensive immigration reform consistent with good economic policy."
"The politics will follow," he said in an impromptu interview at Reagan National Airport, wiping mustard off his fingers to greet a reporter.
Barbour's voice is important because in the Republican panic that followed Obama's 2008 election, as figures like Utah Governor Jon Huntsman emerged to call for a move to the center, Barbour was the leading voice of calm. He had lived through other electoral defeats, and he argued that conservative features of American politics would reemerge in the midterms, as they did.
This cycle, Barbour noted, Republicans won more House seats than they ever did when he chaired the party in the 1980s. And the Senate defeat, he said, was a fluke result of bad candidates.
"We had some shitty candidates," Barbour said. "We pissed away two seats."