Editors' note
This post has been corrected to remove phrases that were copied from a National Review article.
BuzzFeed takes its responsibility to readers very seriously, and plagiarism is a major breach of that responsibility. Please read our apology to readers here.
In March of 2011, protests sprang up in the country of Syria calling for the ouster of President Bashar Assad.
Assad, whose Arab Socialist Ba'ath Party had ruled Syria for almost 50 years, retaliated in a brutal manner, killing hundreds of thousands and displacing millions.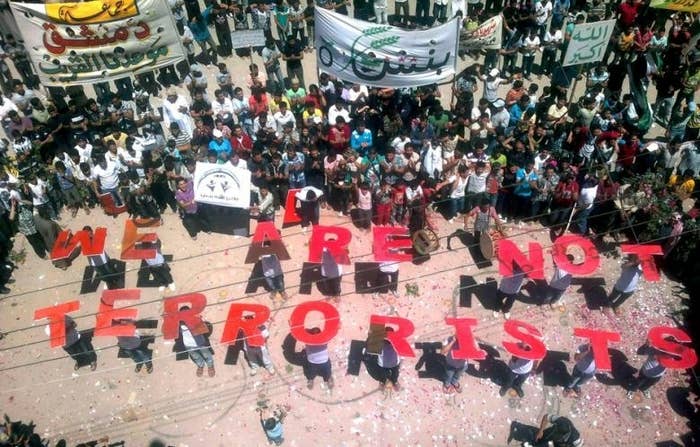 Last week, the plight of the Syrians was further elevated by the alleged use of chemical weapons.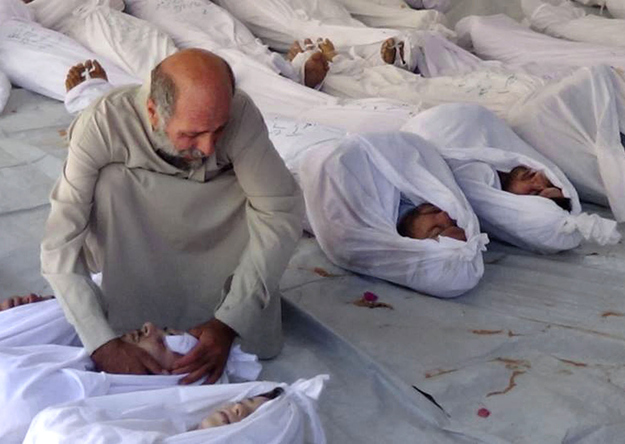 As the White House begins to ready a probable strike on Syria, a quick reflection on the West's relationship with Damascus shows how recently the U.S. courted Syria as a potential ally.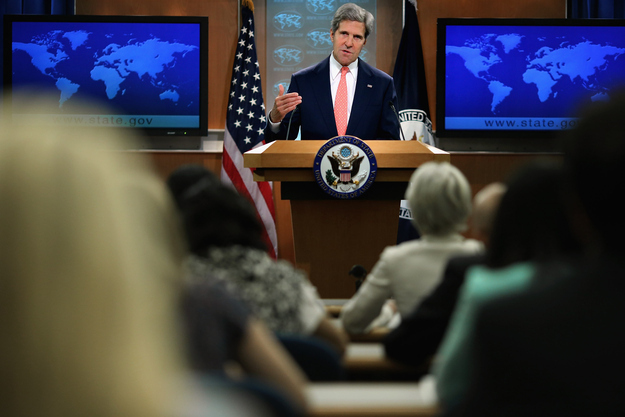 Monday, Secretary of State John Kerry said this: "The indiscriminate slaughter of civilians, the killing of women and children and innocent bystanders, by chemical weapons...
But in March of 2011 Kerry praised Assad saying the Syrian president: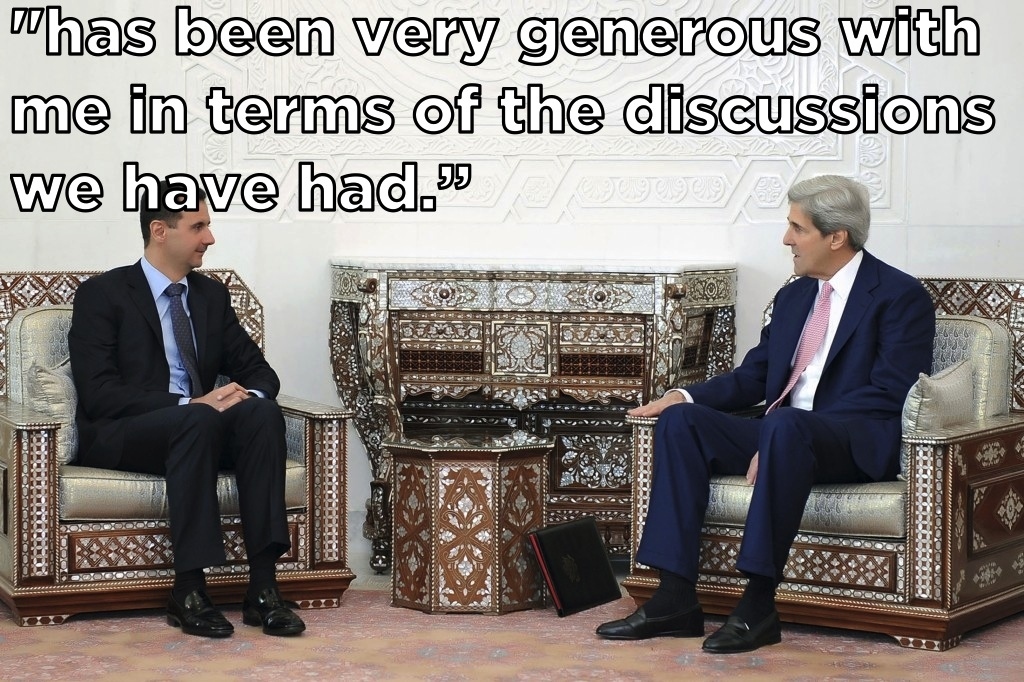 After another meeting with Assad, Kerry praised the Syrian position: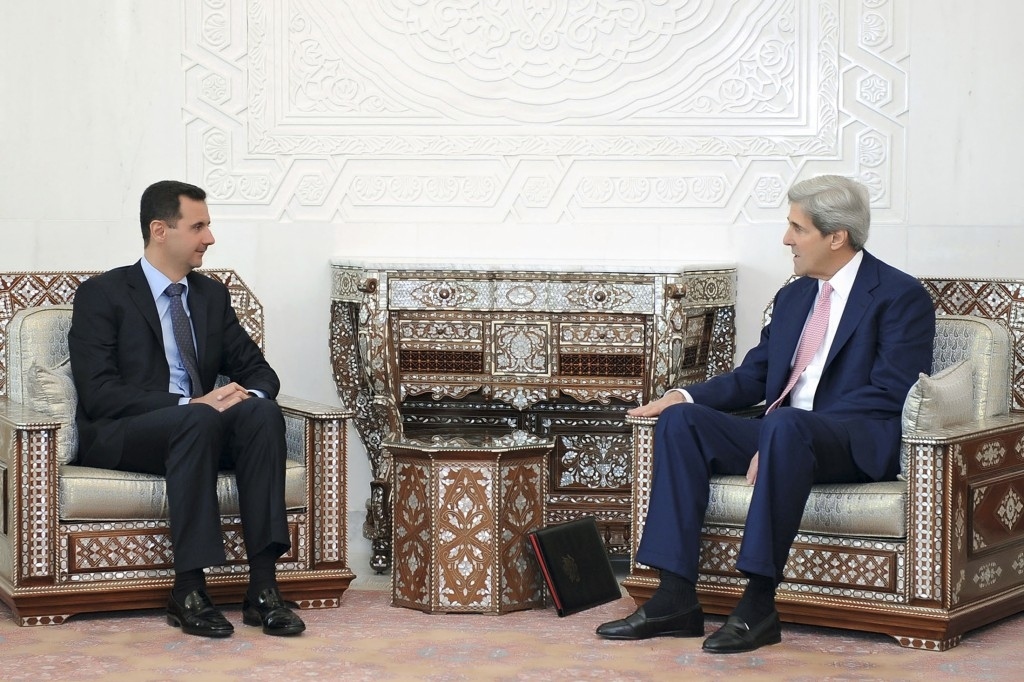 John Kerry has visited Syria repeatedly.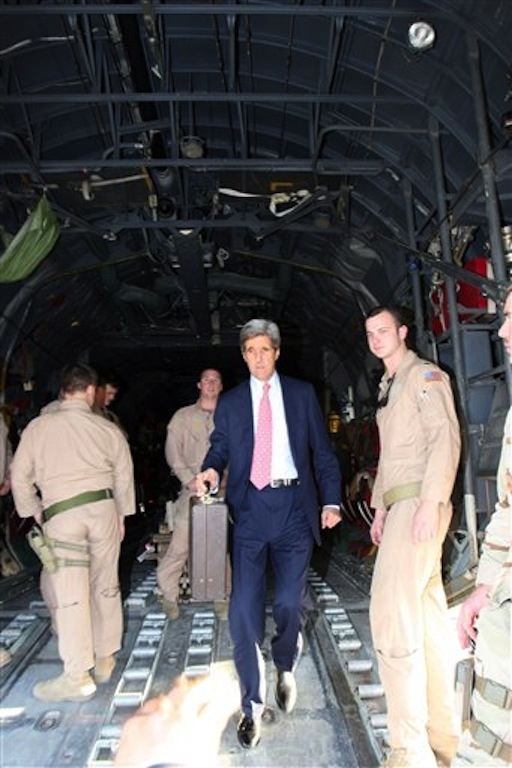 The frequent visits inspired optimism in Kerry, who predicted in 2011: "Syria will change, as it embraces a legitimate relationship with the United States and the West...
In 2010, Kerry even began to work on a plan to have Israel cede land to Assad as part of restarting the peace process.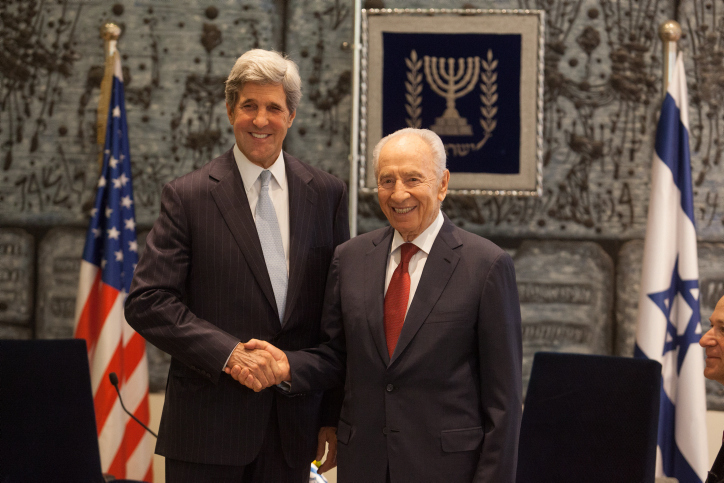 On Monday, a different tone. Kerry described the horrors of the Assad regime: "A man who held up his dead child, wailing... the images of entire families dead in their beds without a drop of blood or even a visible wound; bodies contorting in spasms...
Hard to think that just three years ago in 2009, Kerry privately dined with the Syrian strongman and his wife at a swanky restaurant in Damascus.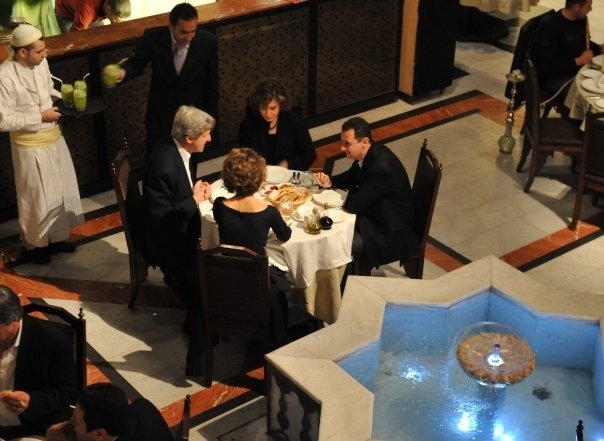 The restaurant is named Naranj, and is said to have the finest food in all of Syria.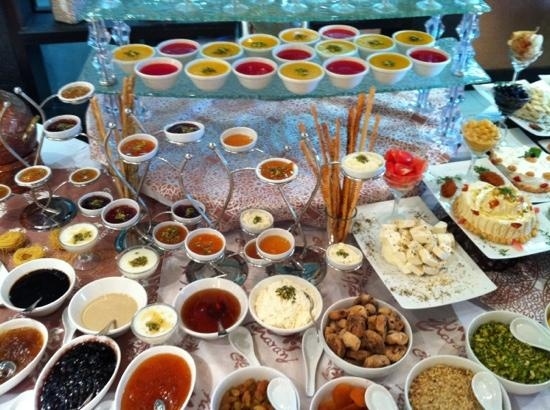 We know they sat here...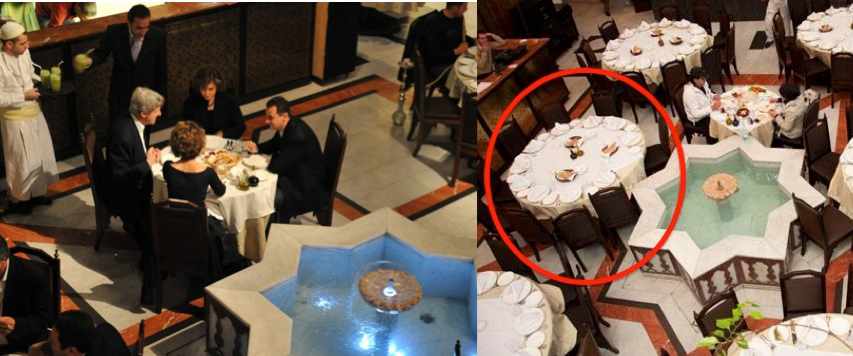 And that Assad treated them to a house specialty, the delicious Lemon and crushed mint drink.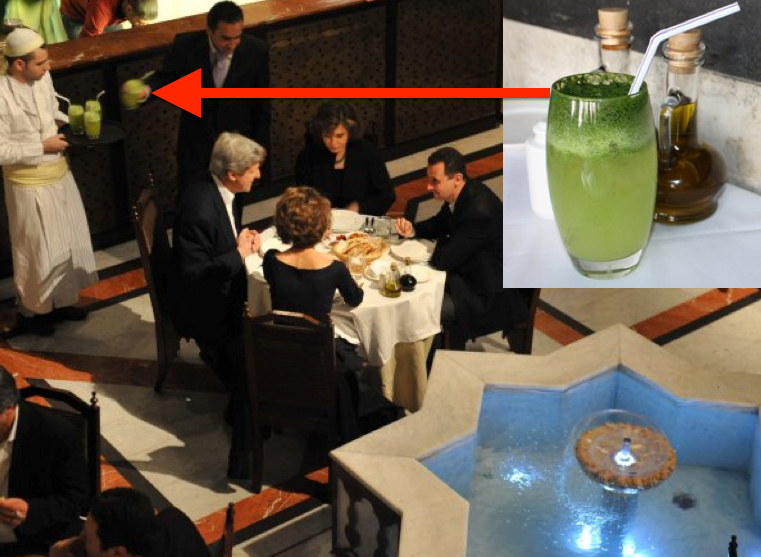 A myriad of Republican and Democrat leaders who have sat down to meetings with the now infamous dictator.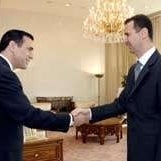 Pictured above: Darrell Issa, Arlen Specter, Bill Nelson.
After one such meeting, one time Presidential candidate Dennis Kucinich said: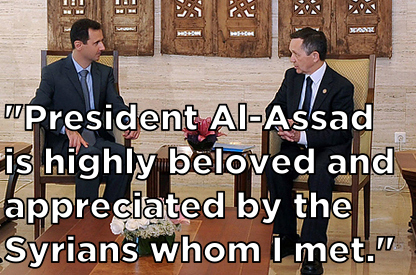 Former President Jimmy Carter said of Assad in 2009:
Carter has had a "personal relationship" with the Assad family for three decades.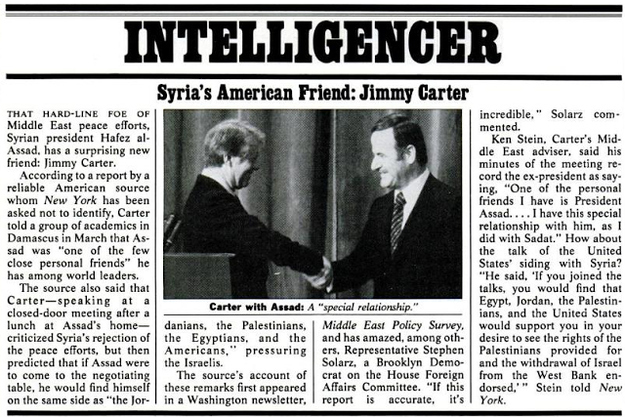 And the U.S. is certainly not the only western country to have its leaders wined and dined by the brutal dictator.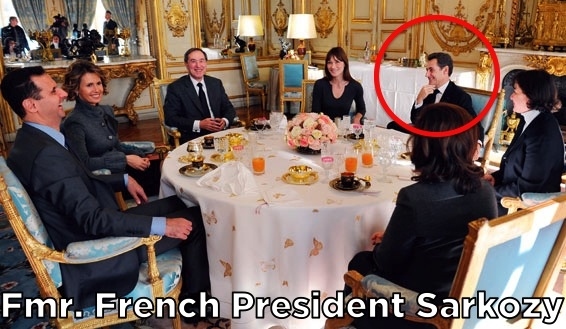 British PM Tony Blair hosted the dictator at 10 Downing in 2002. So high was his esteem for Assad that...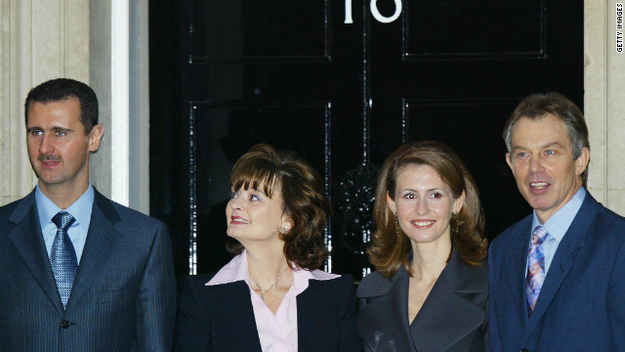 So after all the meetings and praise over the course of years, what the international community is left with...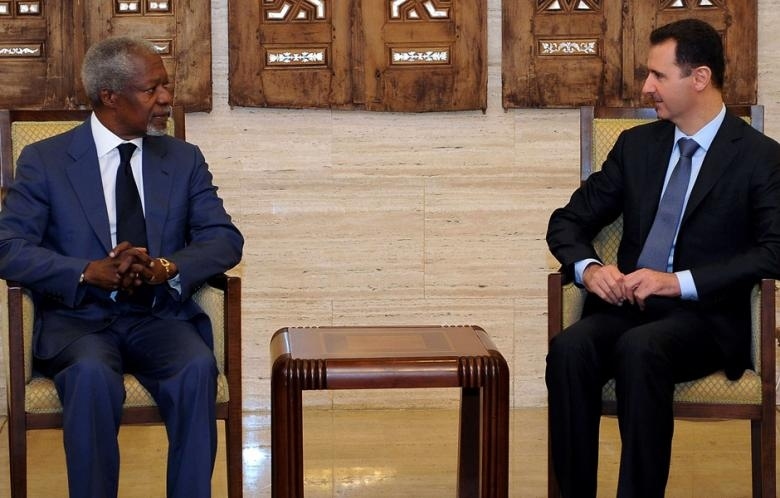 ...is one of the largest and deadliest chemical attacks used on a population in half a century.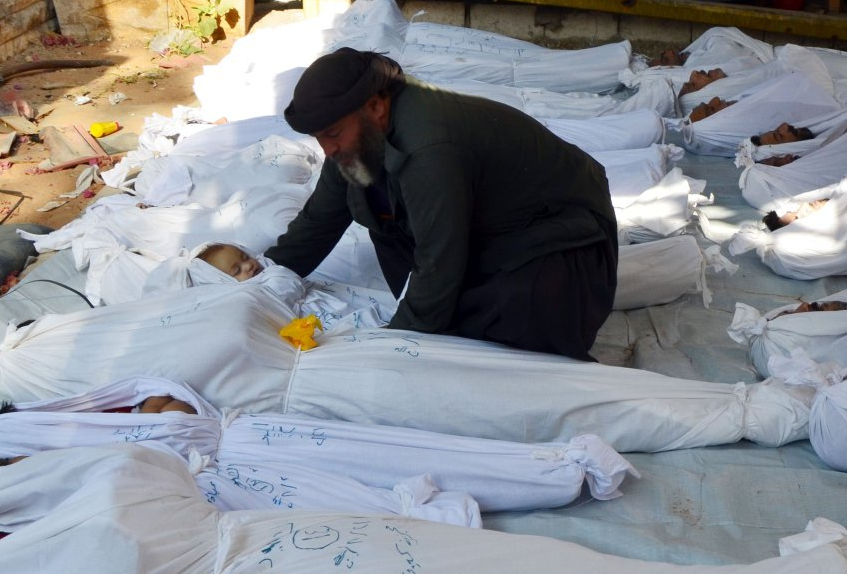 And now John Kerry thinks this:
Interestingly enough Mr. Kerry, Donald Rumsfeld can empathize.