Vladimir Putin Does A Priceless Derp Face At A Topless Woman
Derp, de, derp.
The Russian President was chilling out in Hanover for an industrial trade fair...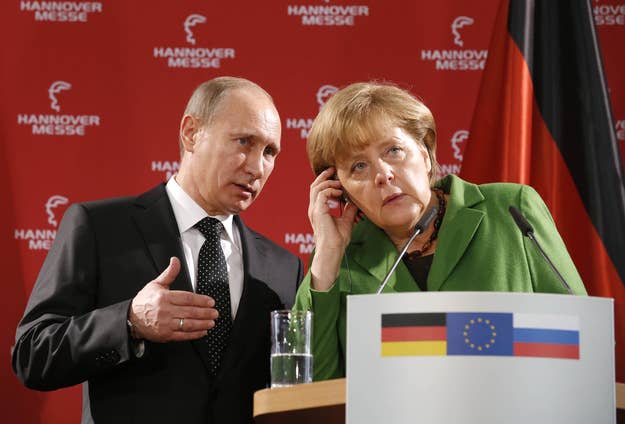 And then he was attacked by a topless protester.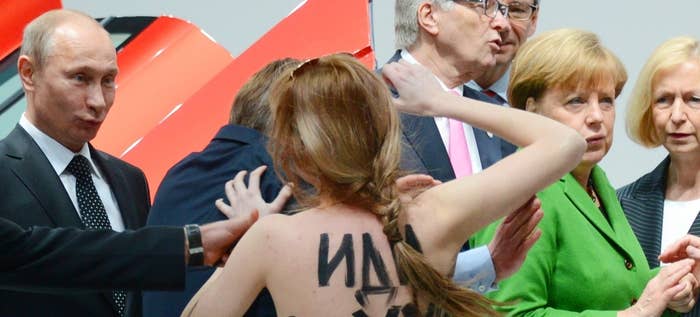 "Derp."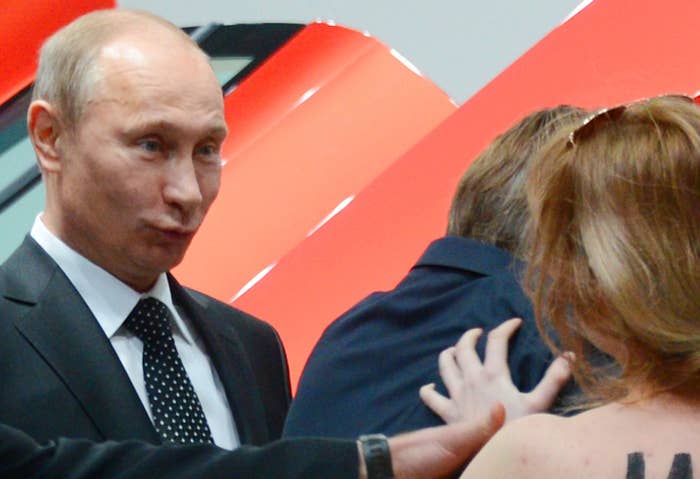 "de Derp."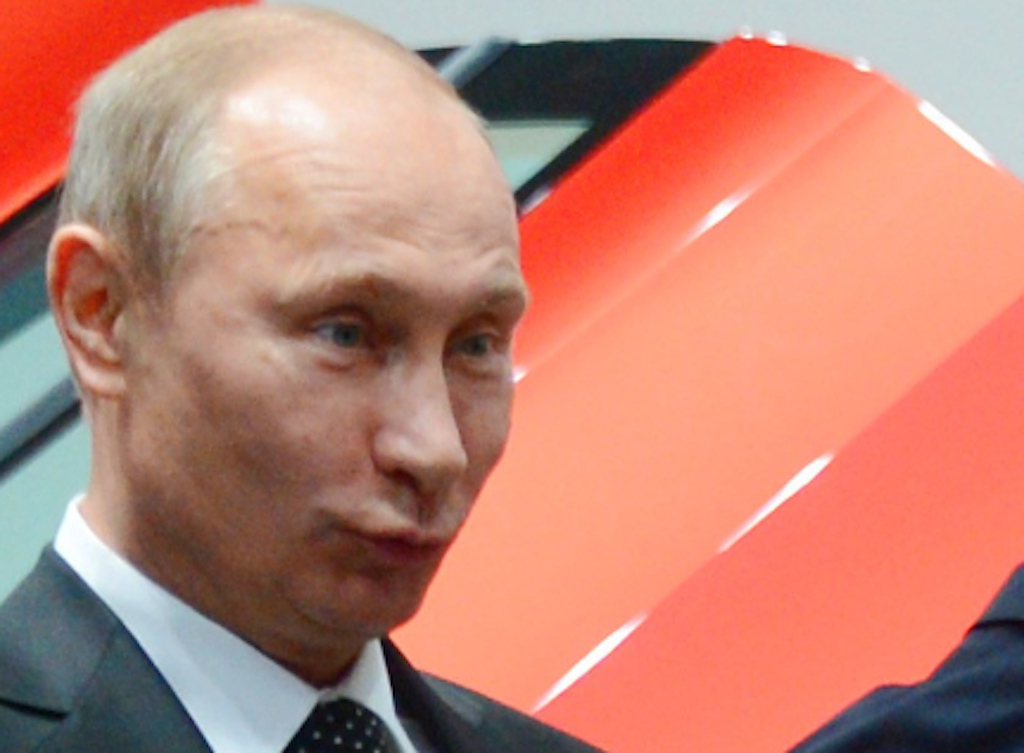 "..."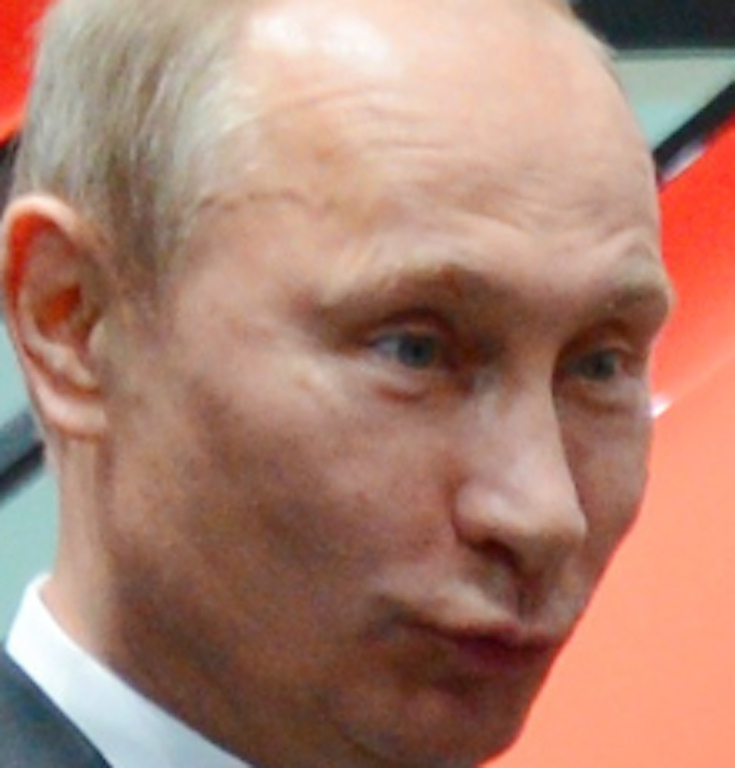 Putin later said: "As for the protest, I liked it... I didn't make out whether they were blondes, chestnut-haired or brunettes."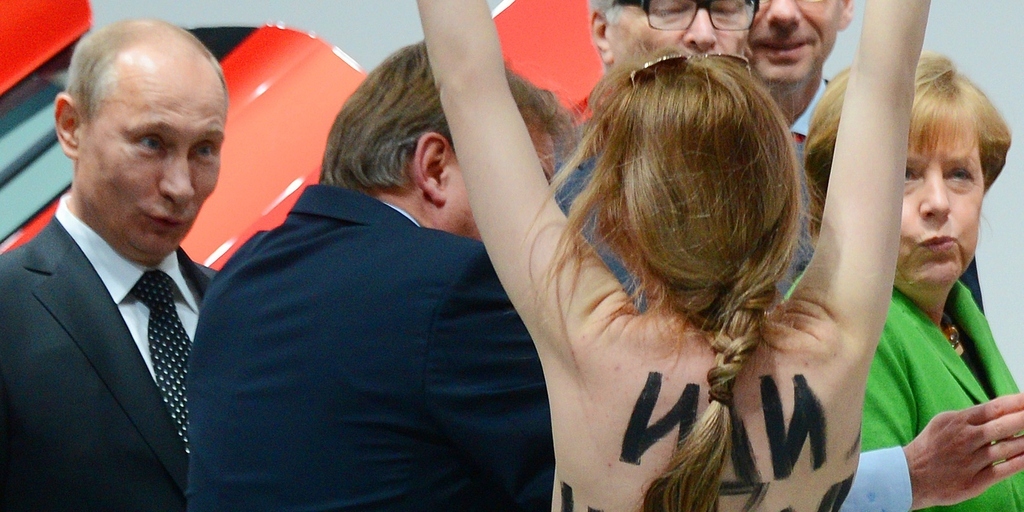 He followed: "If someone wants to debate political questions, then it's better to do it clothed rather than getting undressed. You should undress in other places, such as on nudist beaches."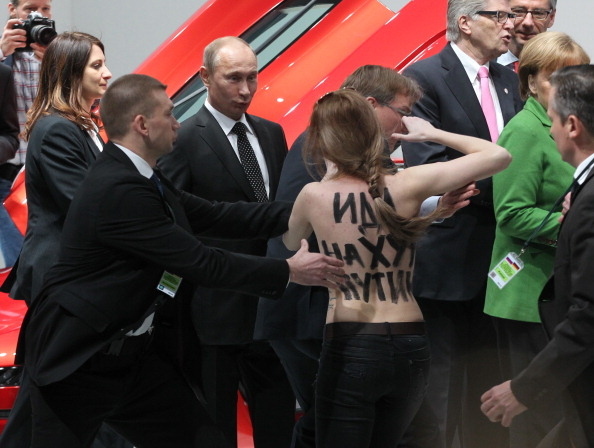 And Ryan Lochte says: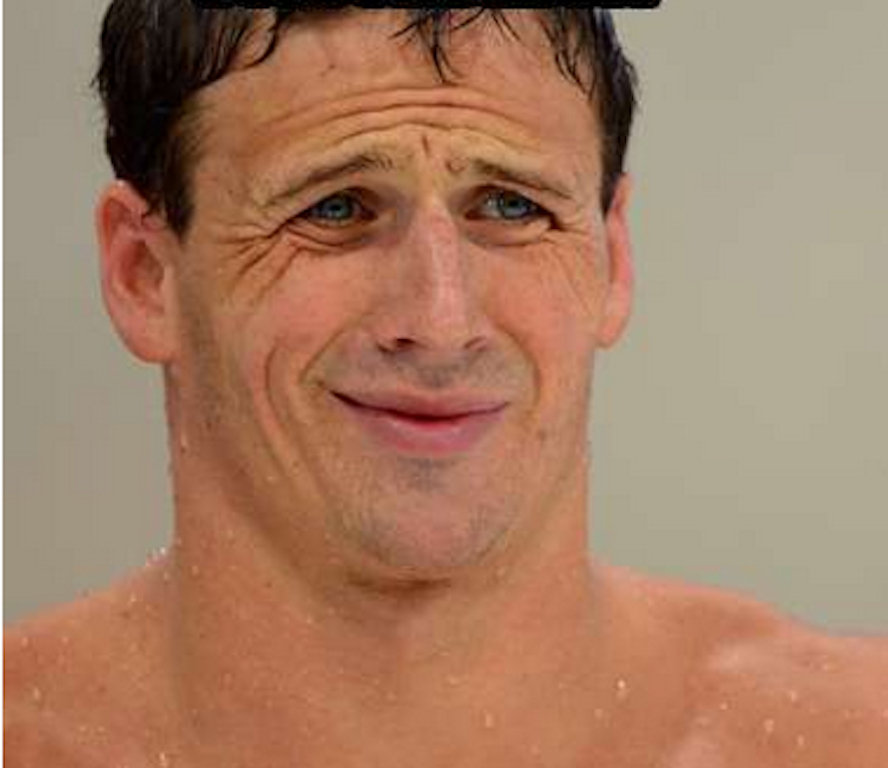 Oh, to be in European politics!