The Story Of Edward Snowden As Told By Austin Powers GIFs
Oh, behave.
Edward Snowden was an "infrastructure analyst" for the National Security Administration, working as a contractor in Hawaii.
He became increasingly disturbed by the fact that the federal government has a gigantic, secret spying apparatus to monitor people around the globe.
Snowden decided to leak proof of previously unknown clandestine spying programs to Glenn Greenwald of The Guardian.
The government was not really sure how to respond to the leaks at first.
But eventually landed on the explanation that the programs they were running were "legal" based on secret court rulings.
While The Guardian articles were making international news, Snowden flew to Hong Kong.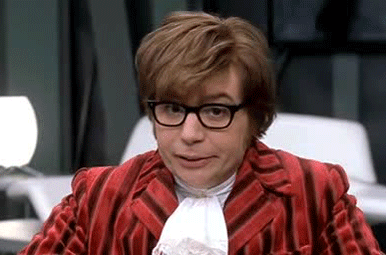 Snowden fled to Hong Kong because it was a country with "the cultural and legal framework to allow me to work without being immediately detained."
Snowden also traveled with six computers, apparently full of government secrets as "collateral."
While safe in Hong Kong, Snowden came forward as the person behind one of the largest intelligence leaks in American history.
Snowden became an International Man of Mystery.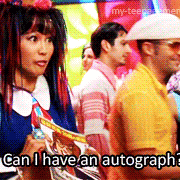 The American government asked for Snowden back.
But Hong Kong said:
U.S. federal prosecutors then charged Snowden with espionage and theft of government property while the U.S. government revoked his passport.
While the U.S. government was charging him and revoking his passport, Snowden took a secret flight to...
And the American government said:
Russian President Vladimir Putin immediately offered Snowden asylum.
But when Putin stated that Snowden would have to "stop his work aimed at harming our American partners," Snowden withdrew his application.
Snowden has apparently submitted applications for asylum in 26 different countries but is having trouble getting out of Russia.
The applications have overwhelmingly been denied due to U.S. influence.
Finland, Germany, India, Poland, Norway, Austria, Brazil, France, and Italy have all refused his application.
But the countries of Bolivia, Nicaragua, and Venezuela have offered Snowden asylum if he could get there.
But it would be complicated. Snowden would have to fly a chartered jet and travel a route that does not invade any American or American allies airspace.
As far as we know, Snowden is still hanging out at the Moscow airport where he has been passing the time for almost three weeks.
And Snowden still insists that he is not a mole.
Leaving the American government to think:
And still nobody knows where the plans are for the freakin' sharks with lasers.