The Sad State Of The Draft Mitch Daniels For President Campaign
It ain't what it used to be. Vote for him, buy this.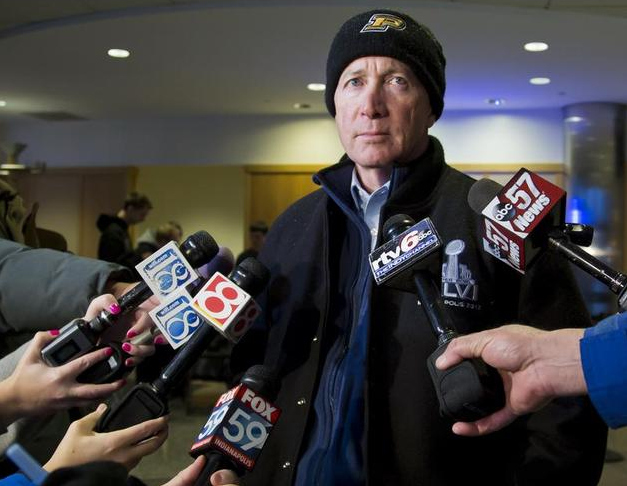 When a draft campaign to get a politician to run for president fails, what happens to all those once-relevant domains and social media accounts? In the case of former Indiana Governor Mitch Daniels, it isn't pretty.
In 2011, the fiscally minded Daniels was at the height of his political sway, delivering the GOP response to the State of the Union. This buzz resulted in a national "draft" Daniels campaign that included a robust social media presence and tens of thousands of signatures urging him to run.
Daniels ultimately decided against the run, and later took over as the president of Purdue University.
But the infrastructure for the Draft Daniels campaign still remains active as a peculiar, monetized hybrid of GOP messaging and cheap Twitter ads.
The account @Mitch_Daniels was the key messaging handle in the Draft Mitch campaign. The account is still followed by more than 6,000 people, including Speaker John Boehner, Majority Whip Kevin McCarthy, and Karl Rove. The account appears to have since monetized the tweets, which now consist of internet marketing for products and services.
RunMitchRun.com, a site that once delivered thousands of signatures overnight in support of a Daniels candidacy, appears to have met the same fate.
And while the Twitter handle still uses Daniels' avatar, RunMitchRun.com now says it's about a guy named "Mitch" who is "trying to figure out this thing they call life."
A request for comment to the website was not returned.