The Romney Campaign Is Still Going Strong In Africa
Philanthropist brings campaign T-shirts to Kenya.
This is philanthropist Cyndy Waters. She is from Tennessee.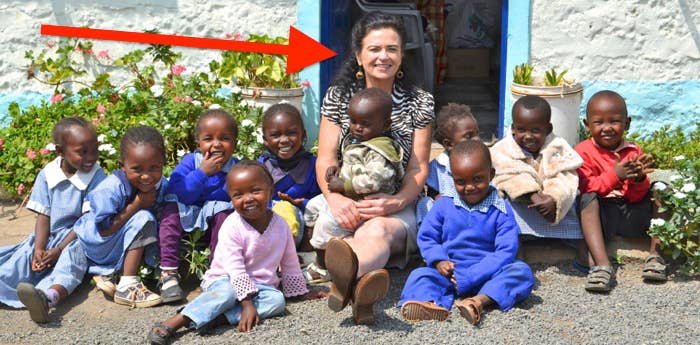 She is the founder of the The Orbit Village Project in Kenya, which houses hundreds of orphans, children from broken homes, and those whose parents have AIDS and are unable to provide care.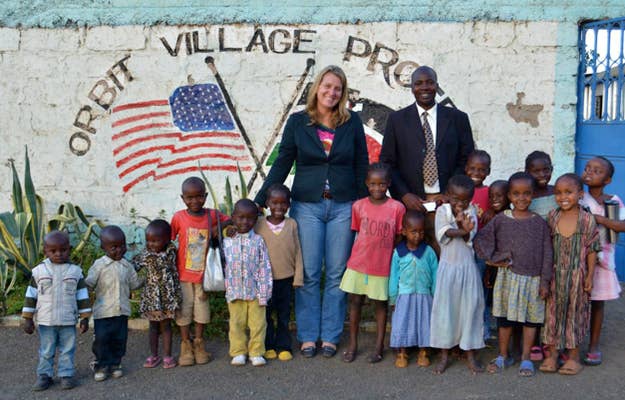 The project provides these children with K-12 educations, housing, meals, and security.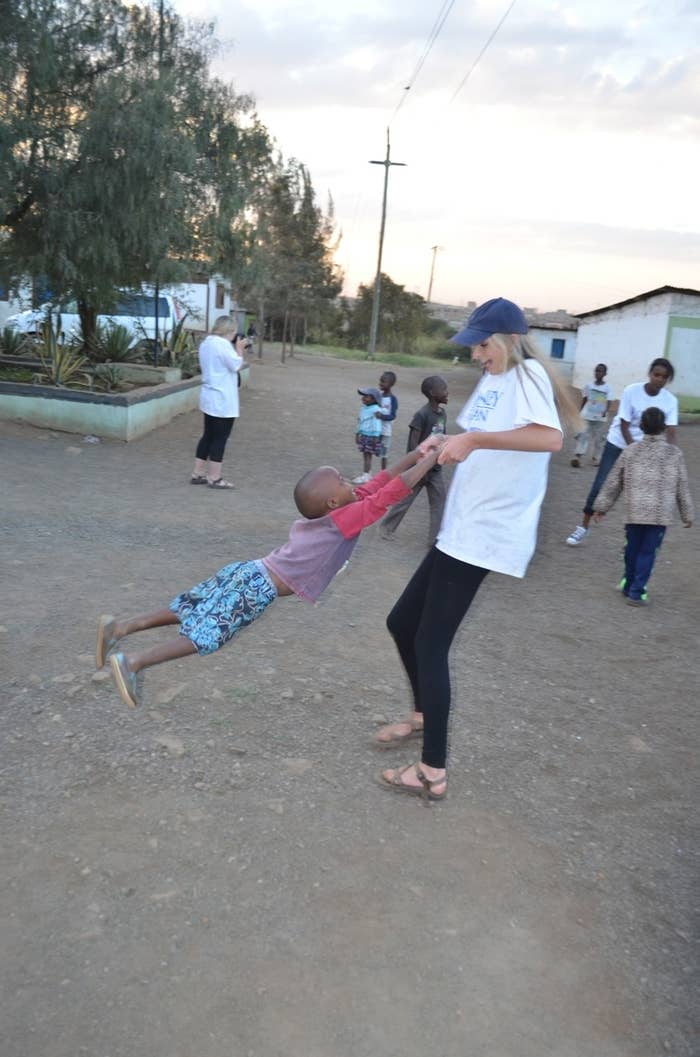 Her nephew also happened to be a county campaign director for Romney in 2012.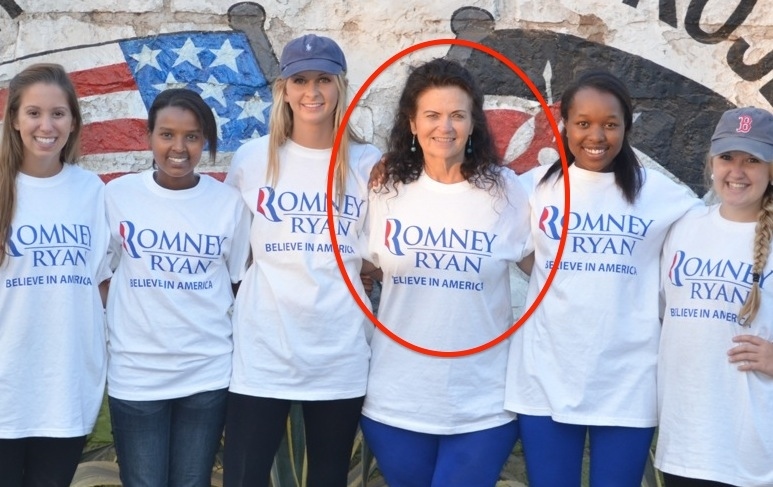 So guess who had loads of campaign swag to give away come November 2012?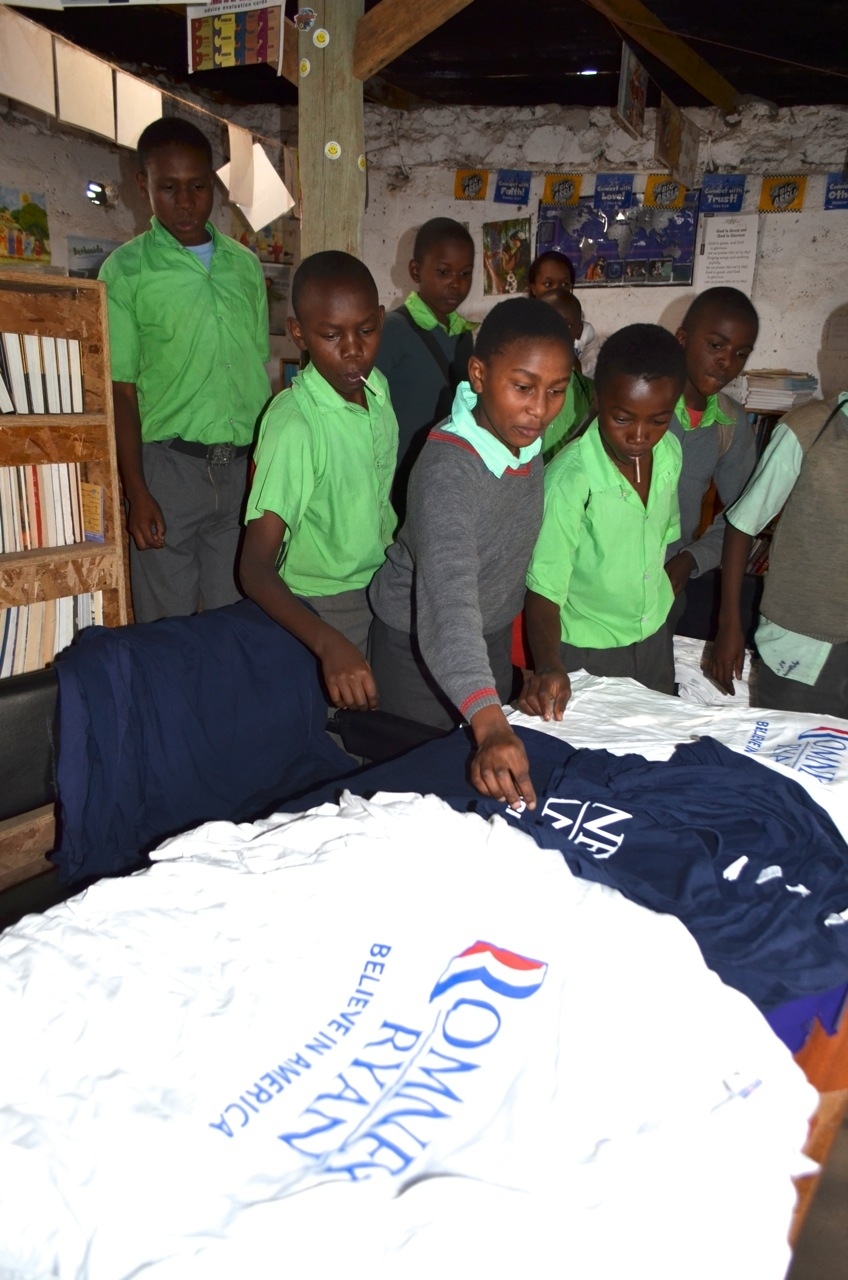 Cyndy tells BuzzFeed, "A T-shirt might seem a small thing to an American teen with a drawer full of many T-shirts..."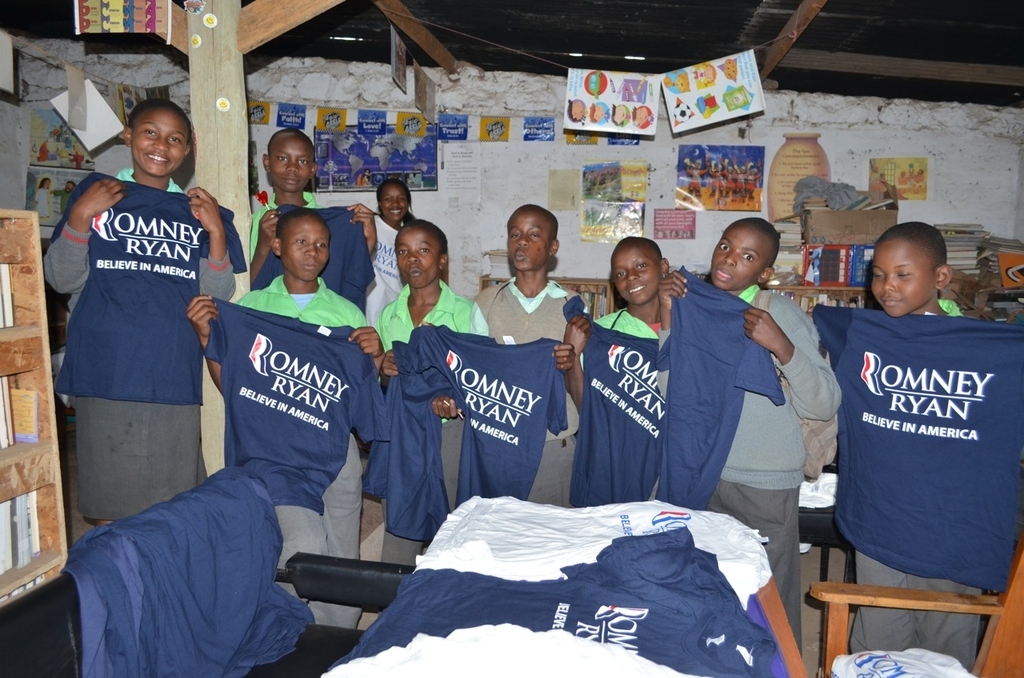 "... but we work all year collecting clothing, school supplies, and gifts for our students."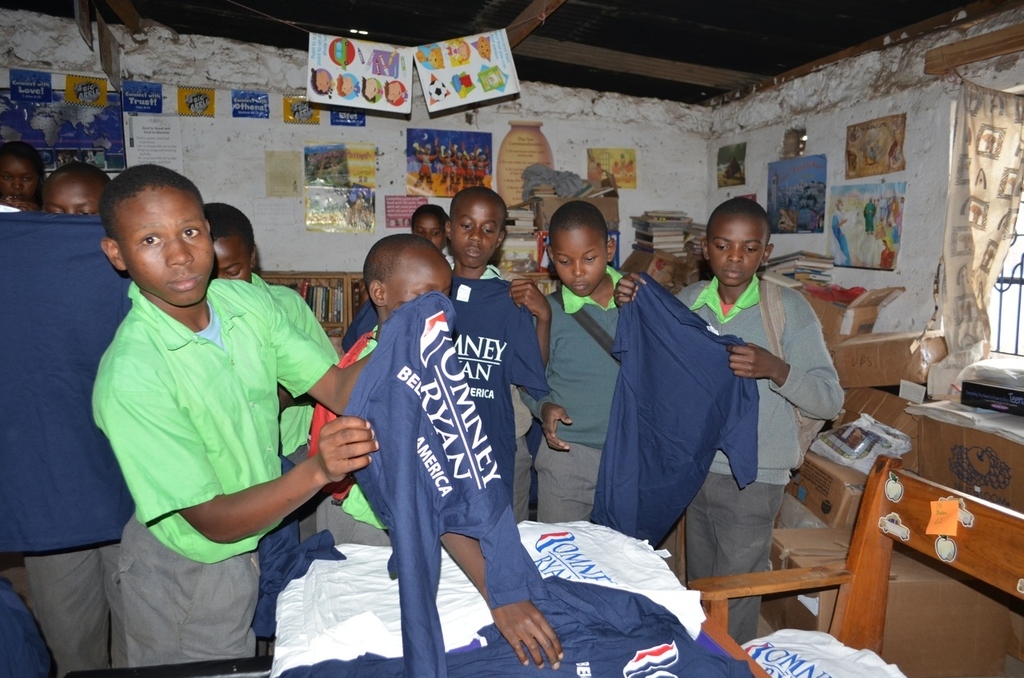 "The gift of several hundred T-shirts and hats from the Romney campaign was a real blessing to us."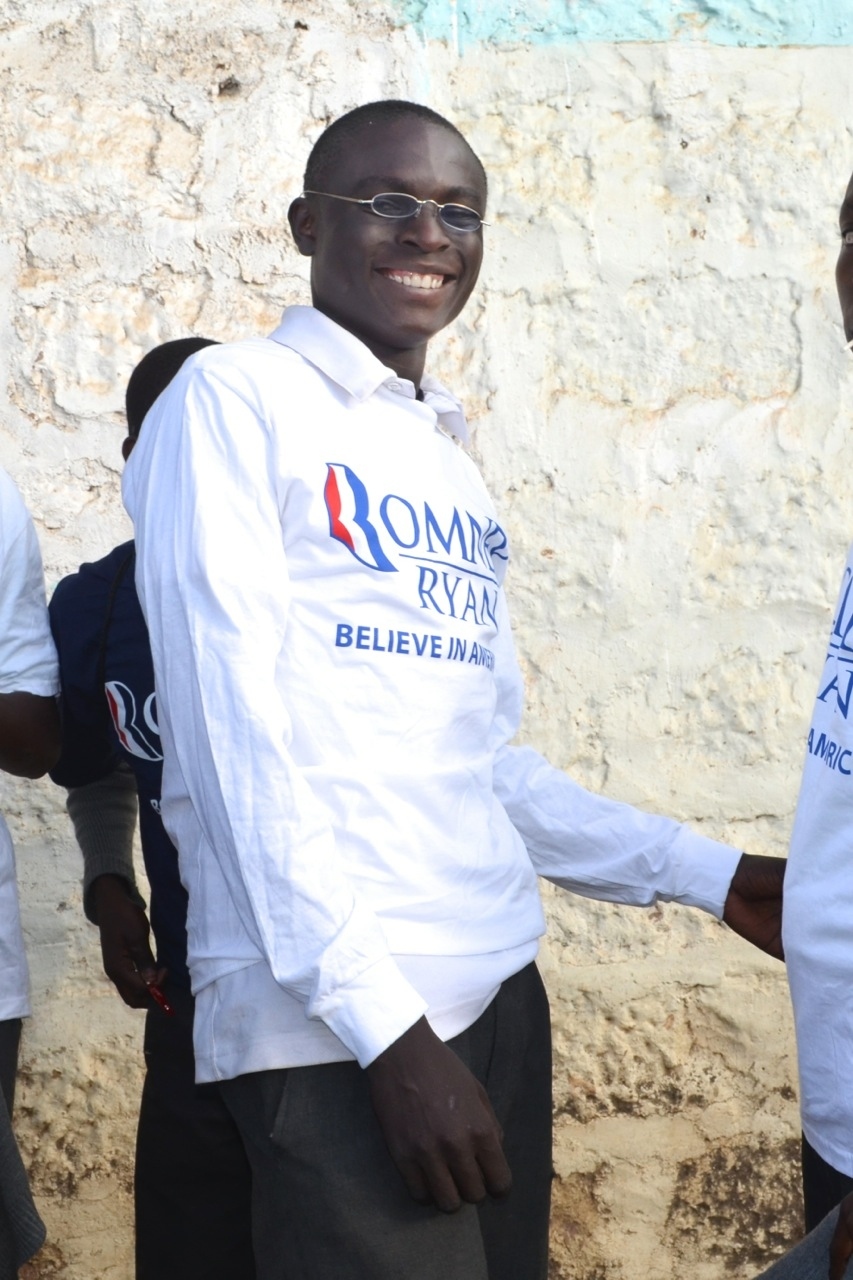 "It was a big deal that they could pick between short or long sleeved and blue and white. For an African youth from such an impoverished area to pick out something new is very rare."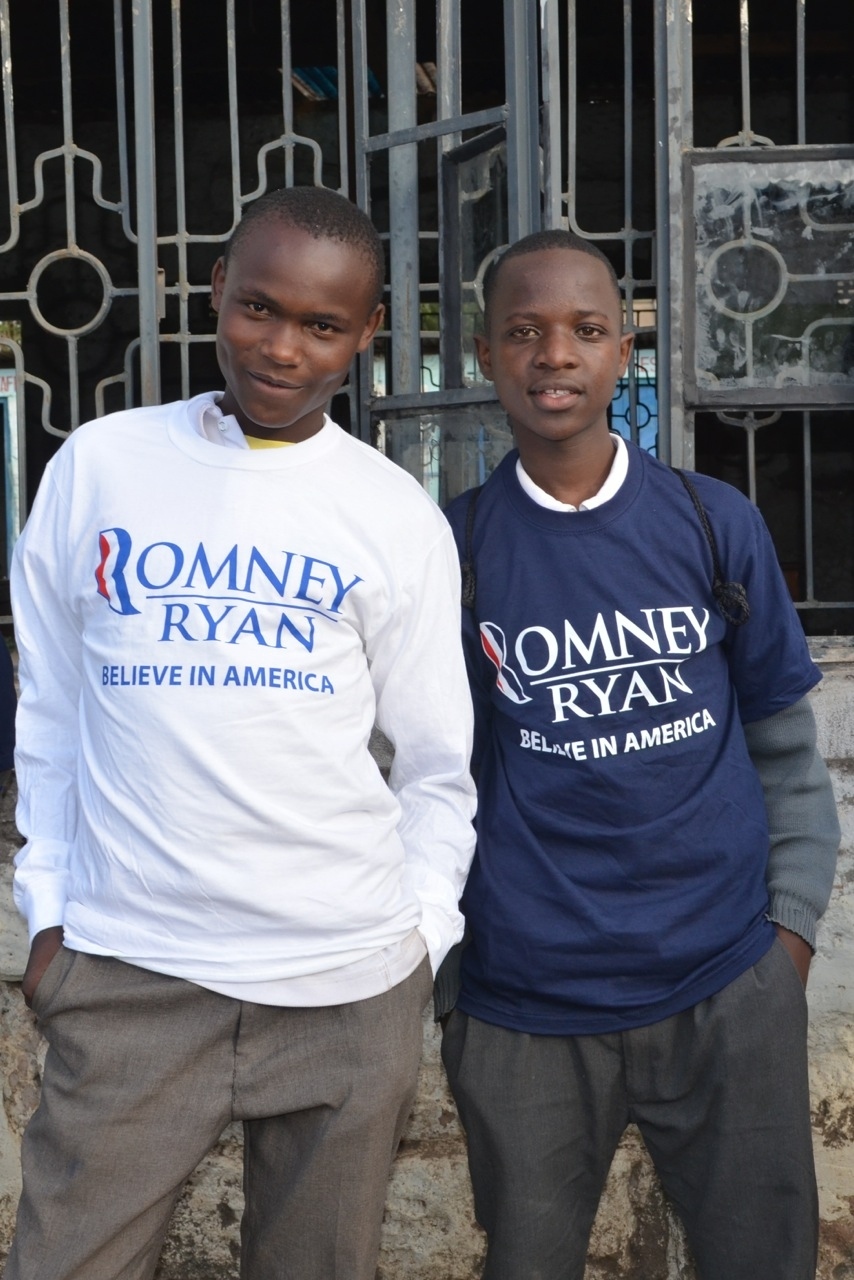 She explains that the shirts have a special meaning to the students. "Kenyan students love to talk about politics and very much admire the way Americans handle elections."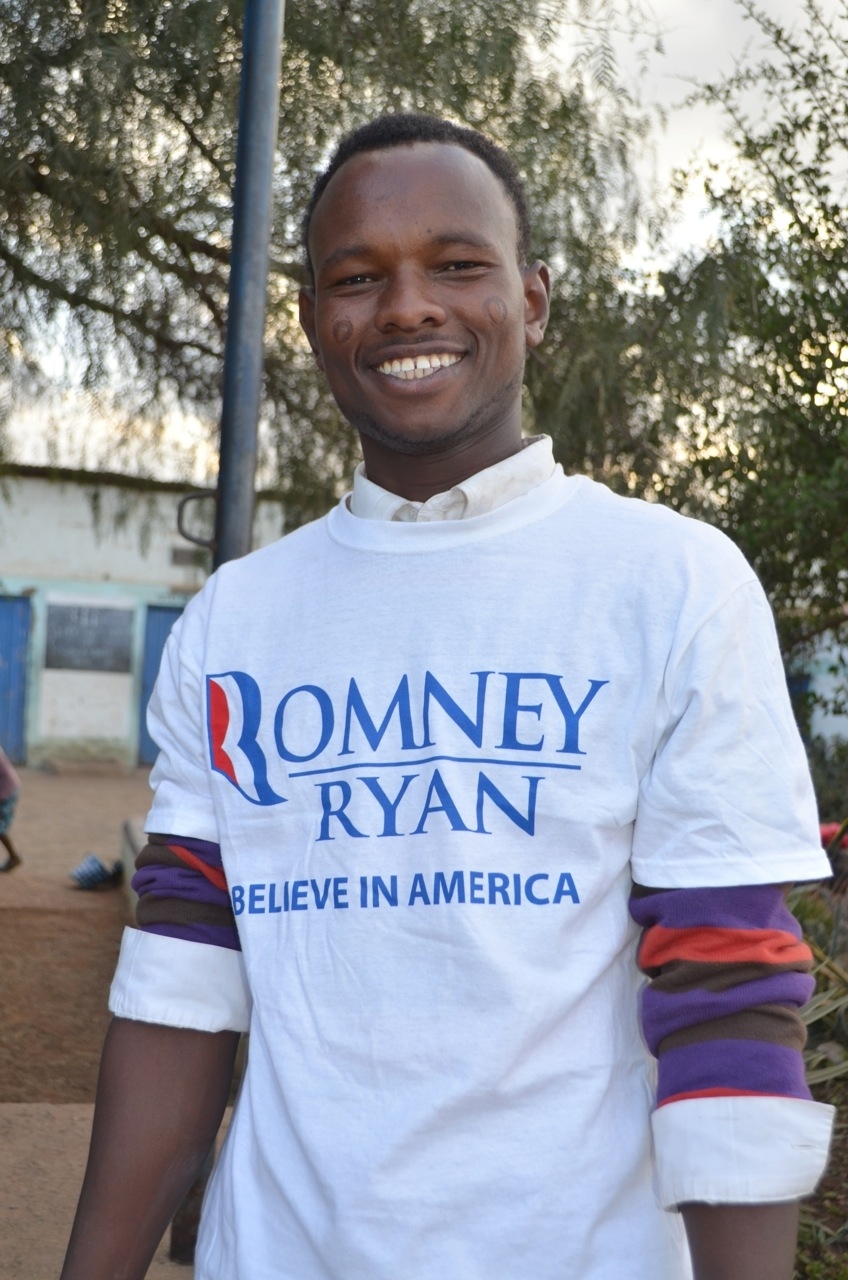 "Kenya's last two elections have very much affected today's students."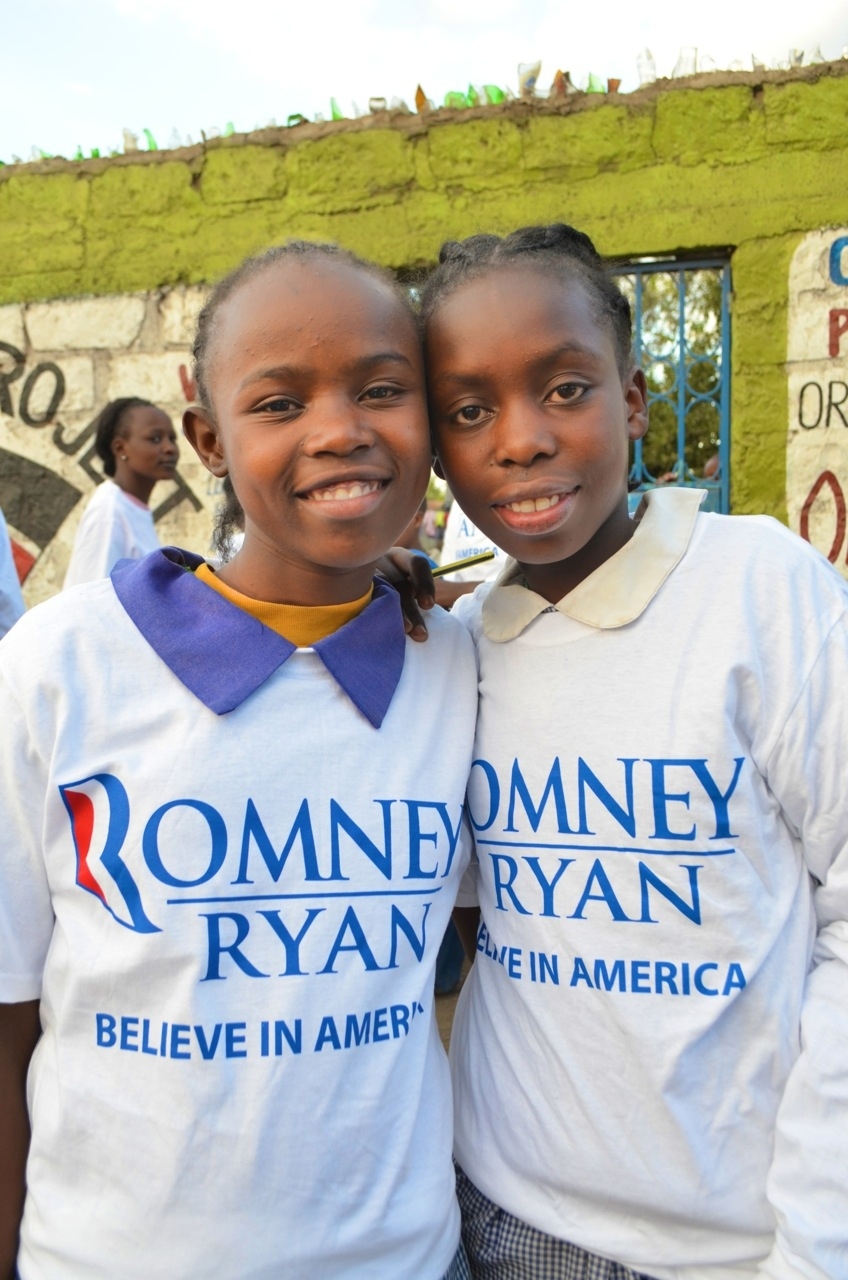 "President Obama, of being of Kenyan descent, has even more so brought American politics into the classroom."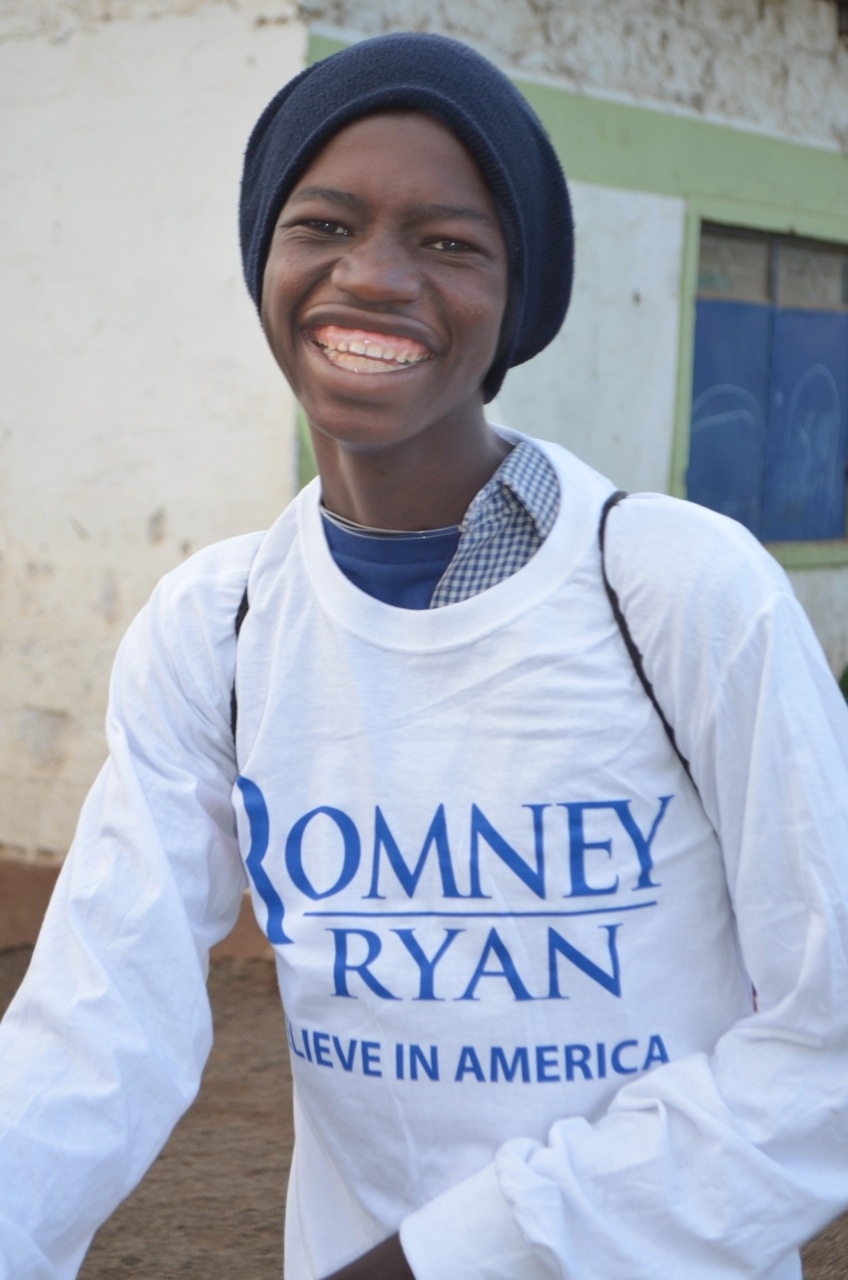 "Students are very well aware of who Romney and Ryan are, and many of them had watched each of the debates as they were aired internationally on CNN here."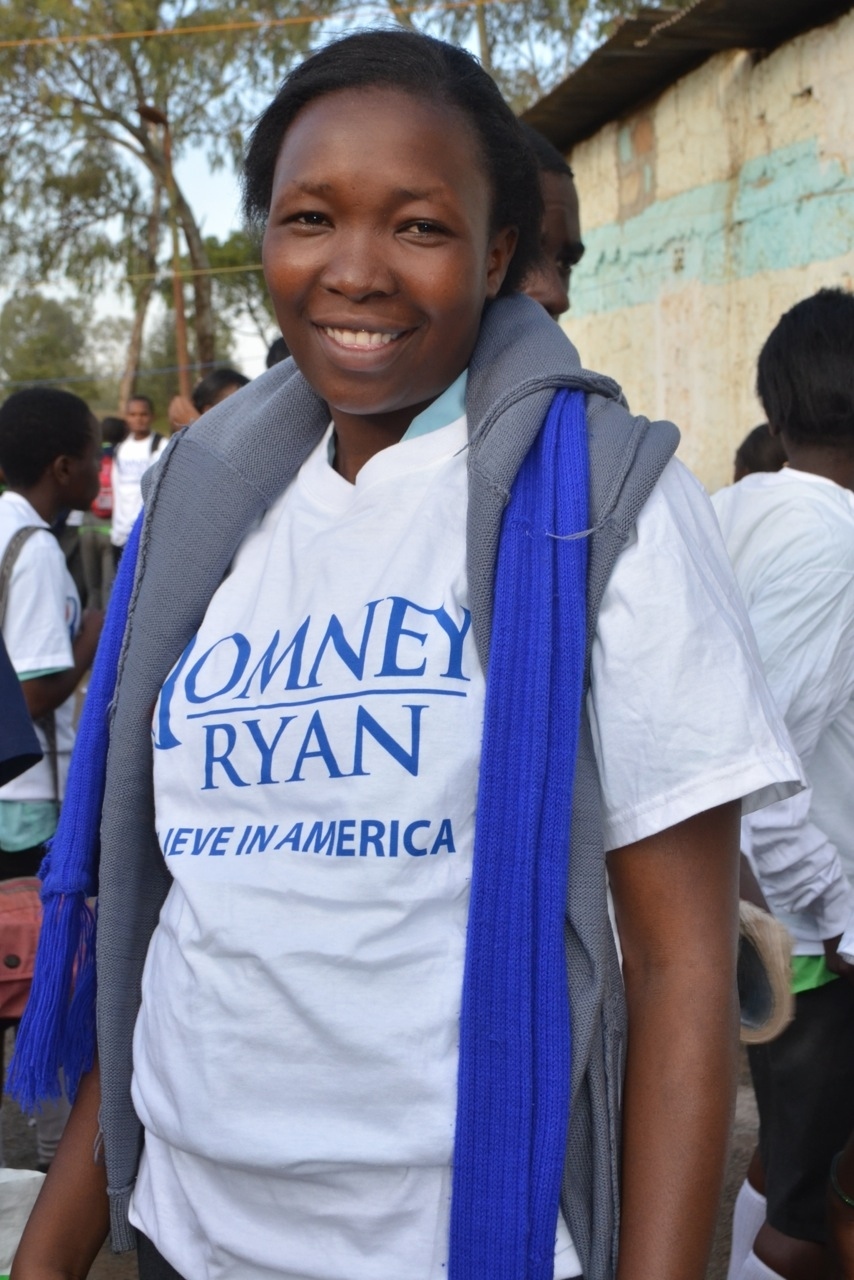 "This 4th of July, I had three Tennessee students who were visiting at Orbit."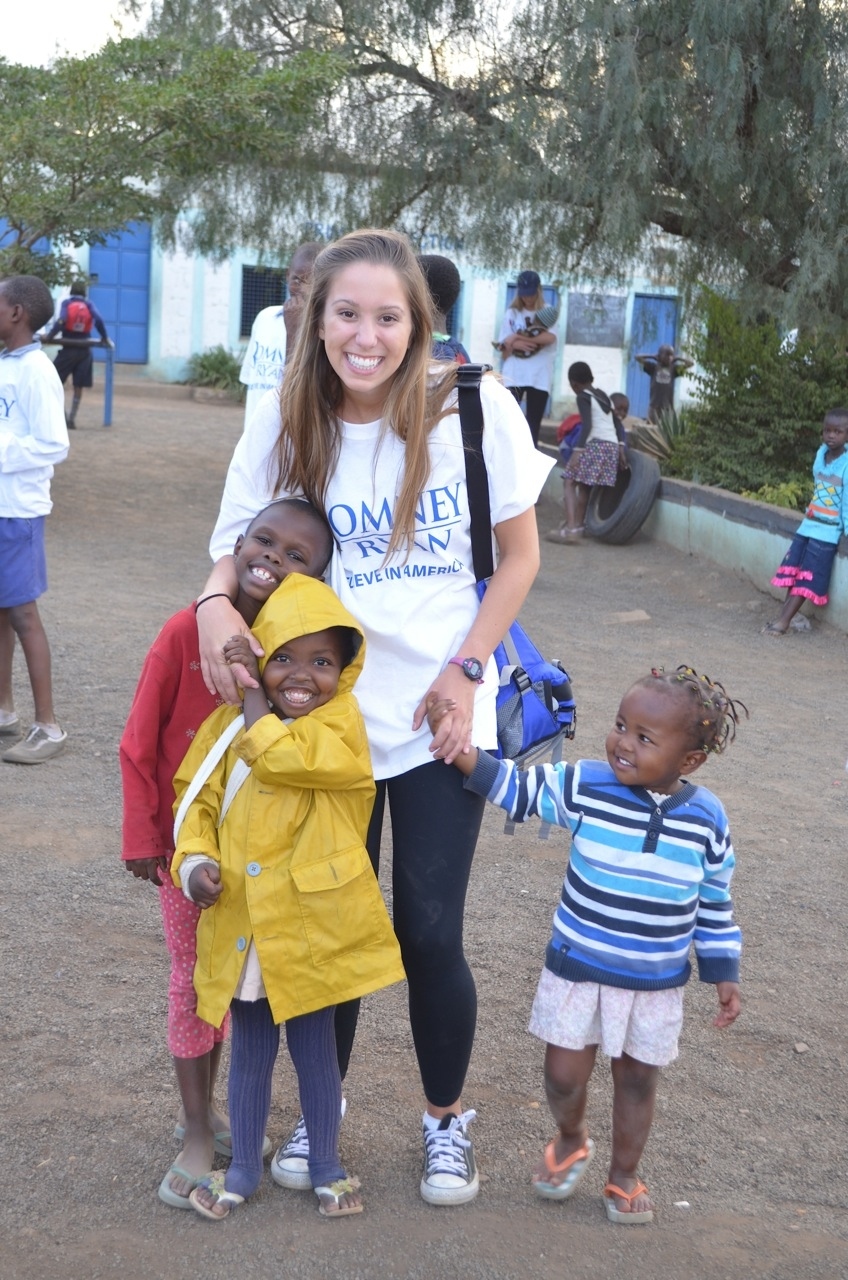 "We thought it would be a great way to celebrate the 4th of July and the political system by giving the shirts out on that day."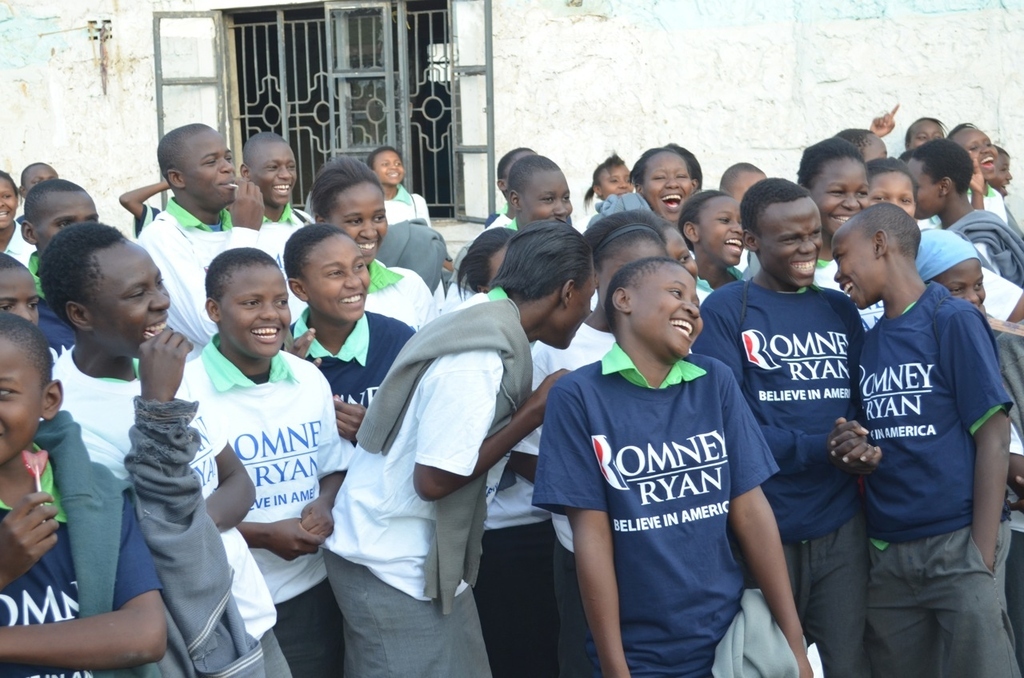 "President Obama was not on the best of terms with many Kenyans for choosing to visit Tanzania instead of Kenya in his recent visit to Africa, and that made many of the kids even more excited to receive the shirts."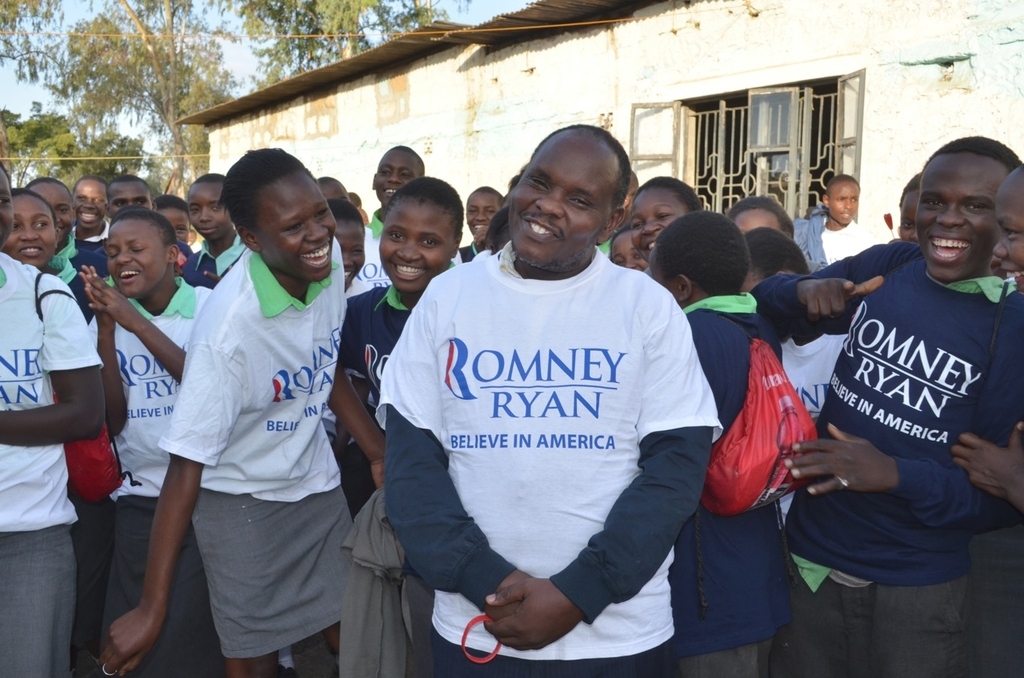 "Most Kenyans really love the United States and its people, and were very proud to have the shirts."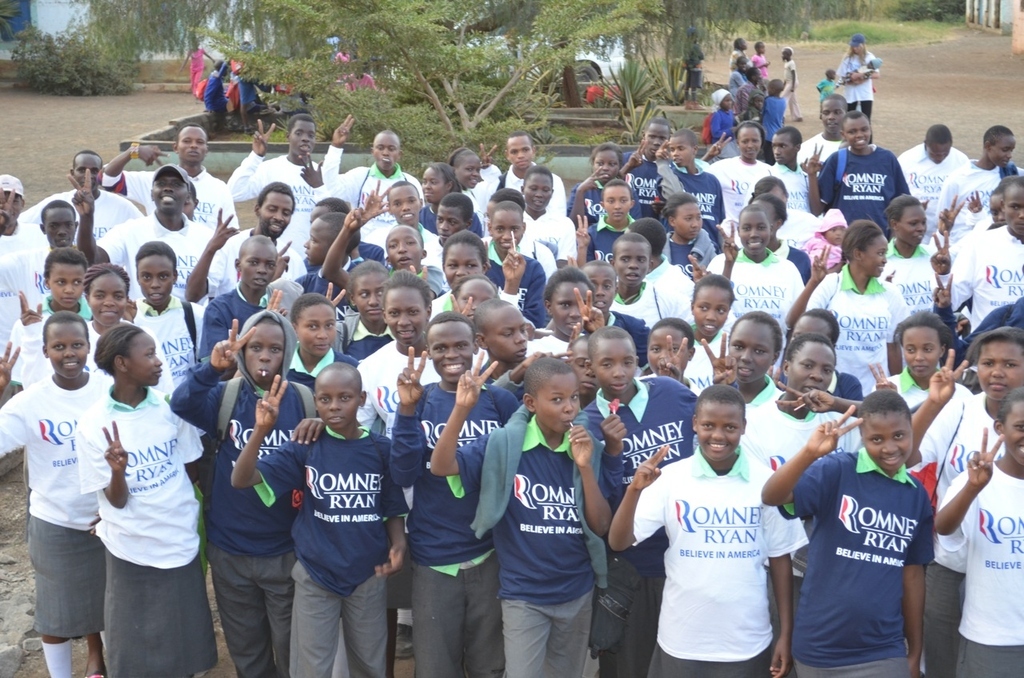 The shirts did not just go to the kids either.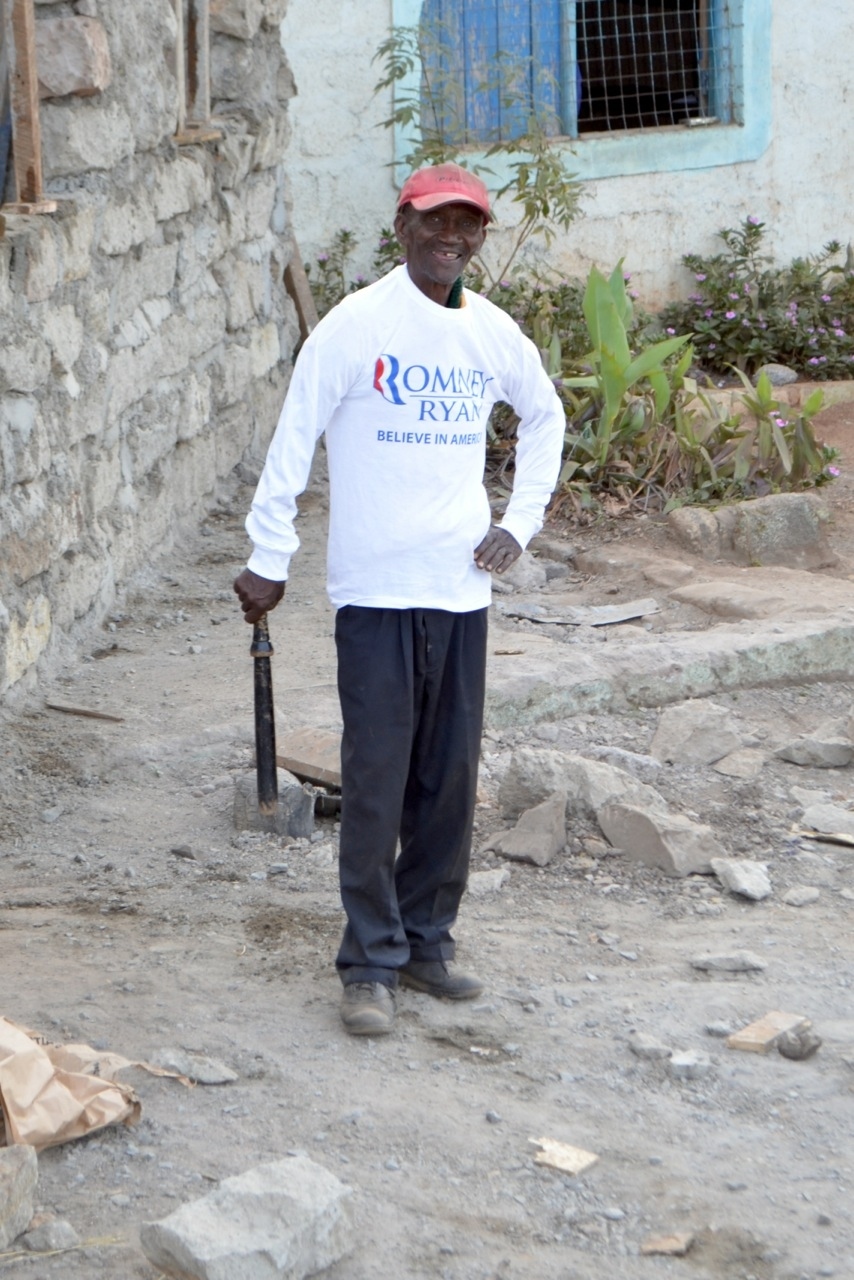 Cyndy stresses that she will accept any donation of any campaign swag.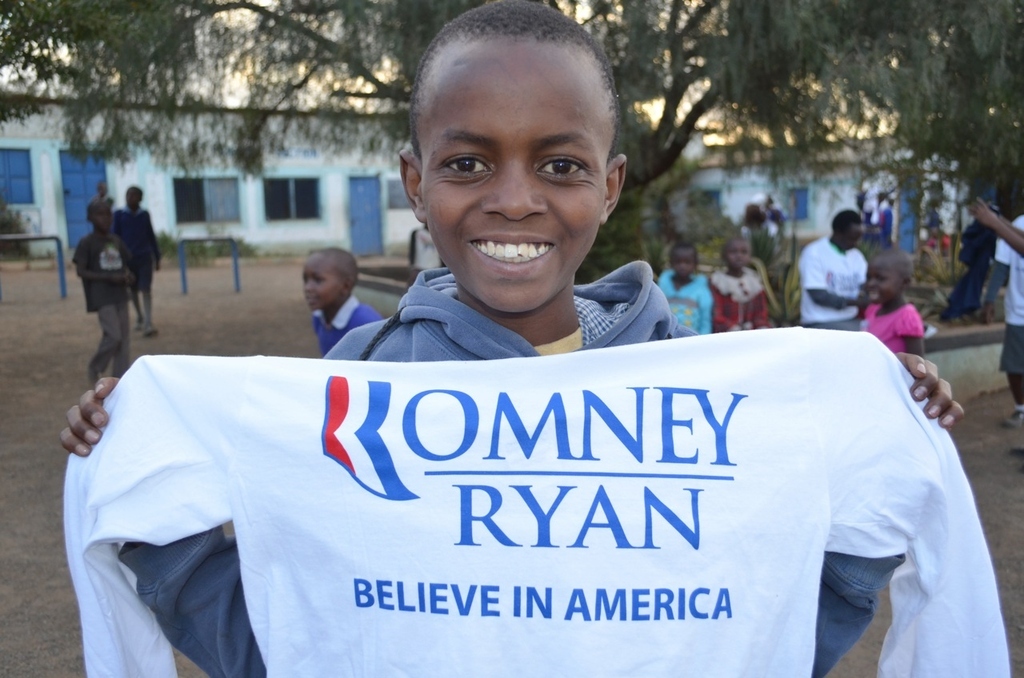 So keep that in mind all of you '14 and '16 campaigns. You can reach Cyndy here.
H/T Caroline May of the Daily Caller.