Now watch broadcast interns run the Supreme Court decision out to reporters.
It is common for news producers to send staff sprinting to the cameras with papers after a big hearing.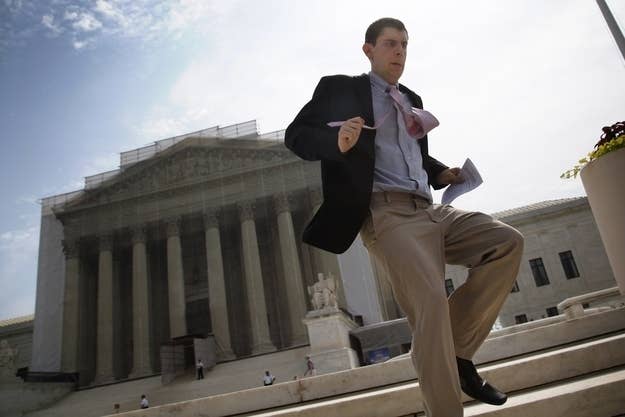 Look at that agility through the press gaggle!
So here's to you, running intern. You run for all of us.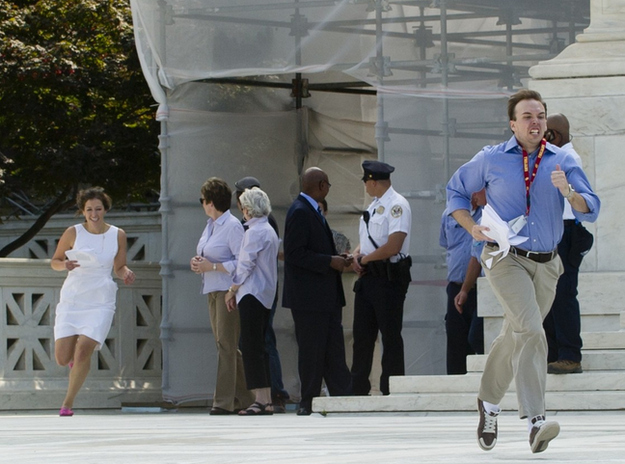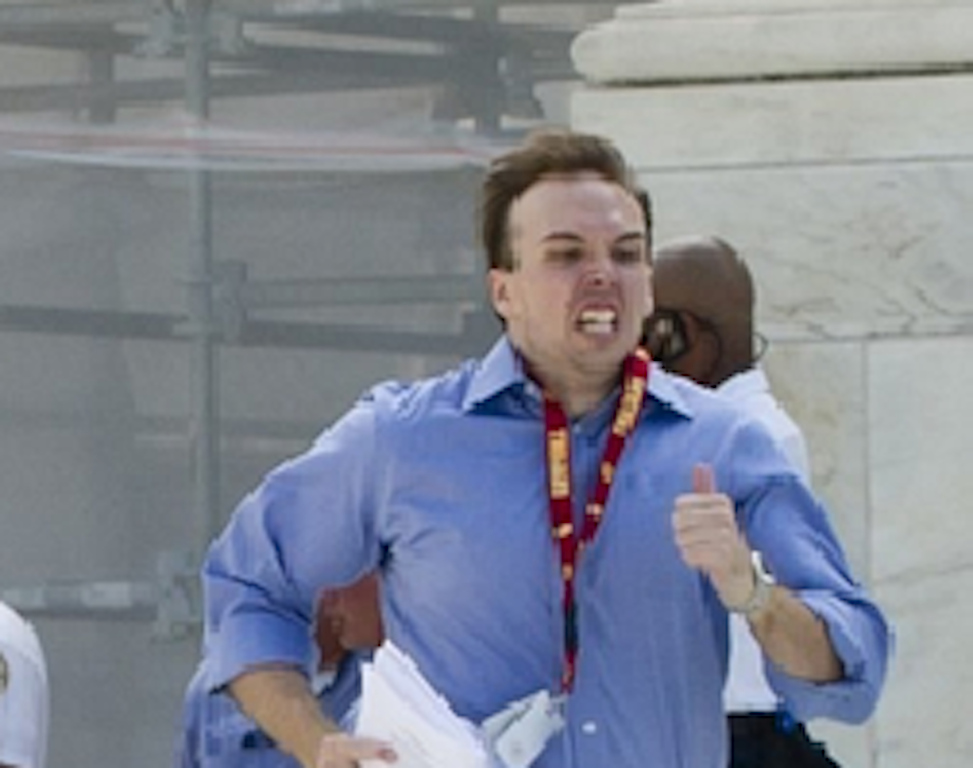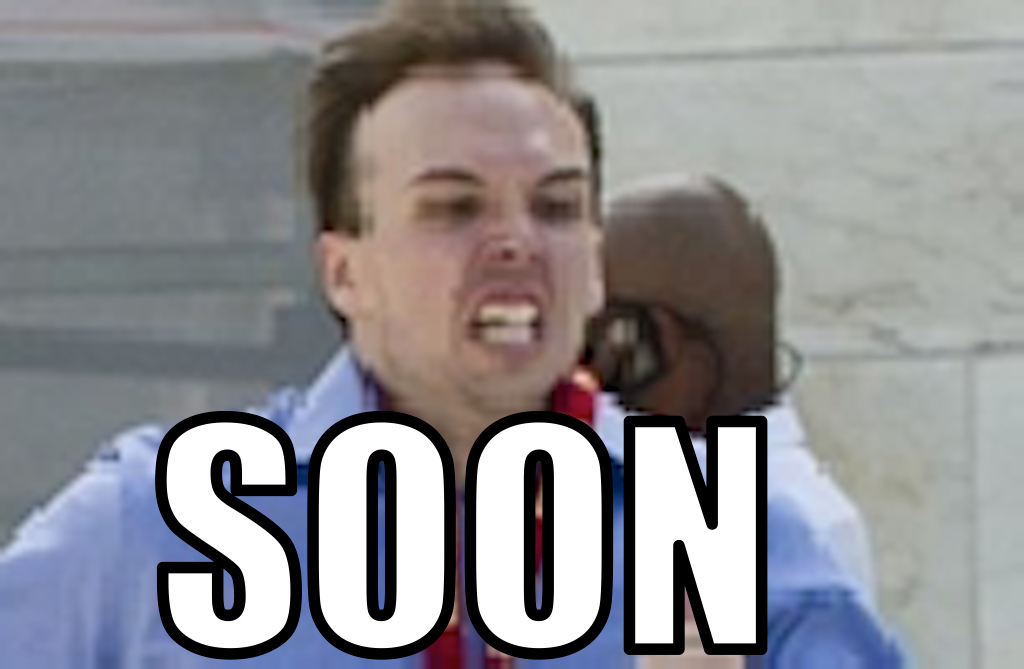 Brought to you by Now This News reporter Julie Eckert.