The Brave US Senators Using Vine
There are very few.
The Senate approved of Vines this week in an act of unparalleled congressional foresight.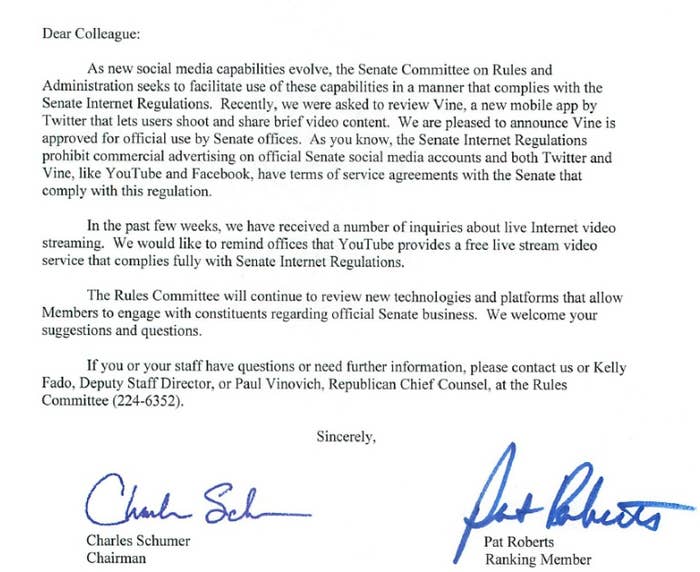 The only problem is there are less that 10 Senators on Vine.
9.
Harry Reid's a bit awkward.
And Reid does not actually have an account.
8.
Mike Crapo Vineing his name placard.
Crapo also takes a beautiful stroll around the Capitol.
7.
Senator Burr has High School kids on their knees.
WARNING: Do not keep sound on unless you want to lose your mind.
6.
Joe Manchin will Vine his Skypes in a new media dreamland explosion!
5.
Schumer made one to help pass immigration reform.
4.
Claire McCaskill loves to Vine Baseball games!
3.
Chris Murphy also Vines some baseball.
2.
And has the most adorable Vine so far in the Senate.
1.
The Senate Republicans have the most active Vine account, with 7 Vines and almost 600 followers!
And Cory Booker is running for Senate in New Jersey so does this count?
So here's to you rustic Senate pioneers on Vine. Were rooting for you.