Superstitious Chris Christie Would "Crumble" Without His Good-Luck Charms
The two identical coins are very important.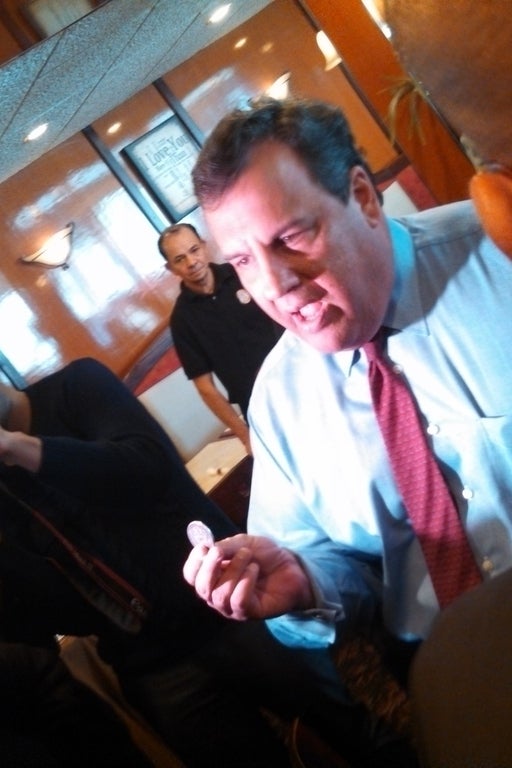 At his last campaign stop of a seven-day whirlwind bus tour around New Jersey, Governor Chris Christie was asked an odd question: "Are you a suspicious person, governor?" shouted a reporter out of the swarm of microphones and cameras that surrounded him at a town diner in Bridgewater, N.J.
Christie paused and retrieved a silver dollar from his pocket. "An elected official gave me this silver dollar," he began. "The official said to me, 'It's my silver dollar. It's good luck, and if you keep this with you, you will win.' So I kept this thing in my right pocket." The coin is a rare Morgan Dollar, minted from 1878 to 1904.
Christie continued, "Election Day in 2009, I was working a diner and the owner said to me, 'Wait, wait. I gave this to my nephew when he left for Afghanistan, and he was safe the whole year he was over there. So I want to give it to you for good luck!'" The governor retrieved an identical silver dollar from his left pocket. "I have carried both of them in my pocket every day for the last four years after I won."
When asked in a follow-up if he could win without them, Christie remarked, "If I ever lose these things, I'm gonna crumble into a heap."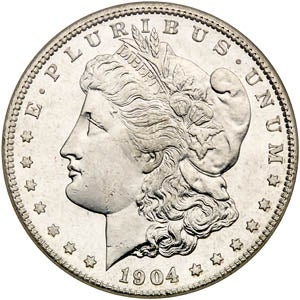 However, Christie has a ways to go before he reaches Obama good-luck level.