Seekingarrangement.com is a site that connects young females and older males for a "sugar daddy arrangement."
The site caters to older men who want to be a young woman's "benefactor."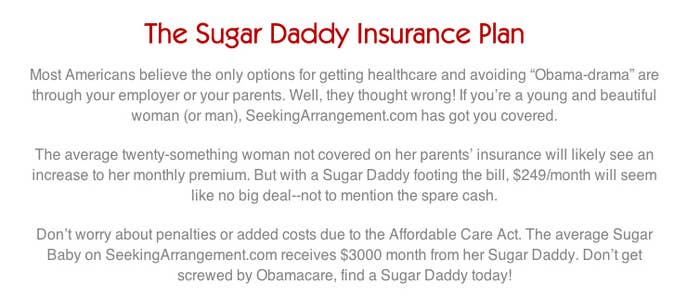 And yonger women who want to be empowered "financially."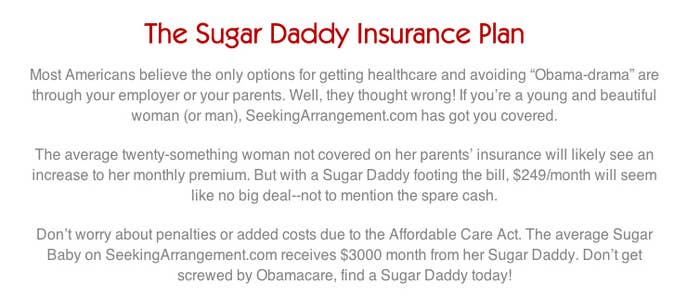 This week, they unveiled the "Sugar Daddy Insurance Plan" in response to the rough rollout of Obamacare.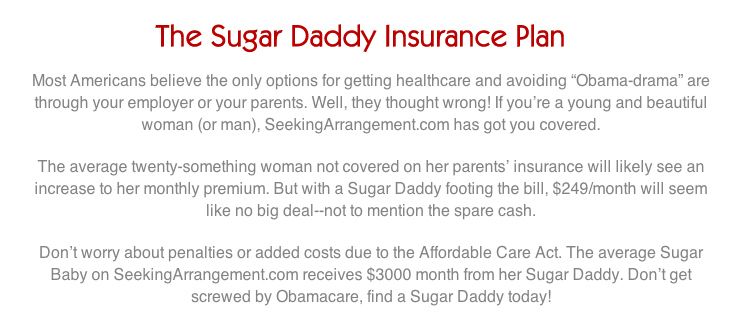 The ad begins with this guy asking young people how they are going to get health insurance under Obamacare?
"What if you're jobless? Like this guy."
"Why settle for a horrible government site that dosn't work?"
Then the guy becomes a doctor and says a sugar daddy can cover "all your premiums."
"So if you're an attractive female, or male, if that's what you're into..."
"Don't get screwed... by the government."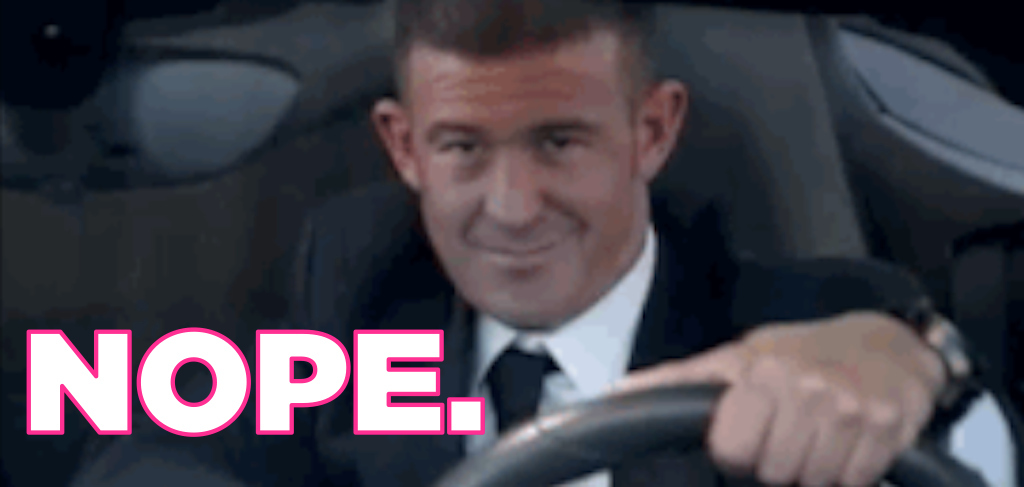 And Sydney Leathers says: