Someone Threw A Giant Bag Of Cash Off A Balcony In The Senate
Apparently it was an act of protest.
This was the scene in the Hart Senate building lobby Thursday when a bag of cash was flung from an upper balcony.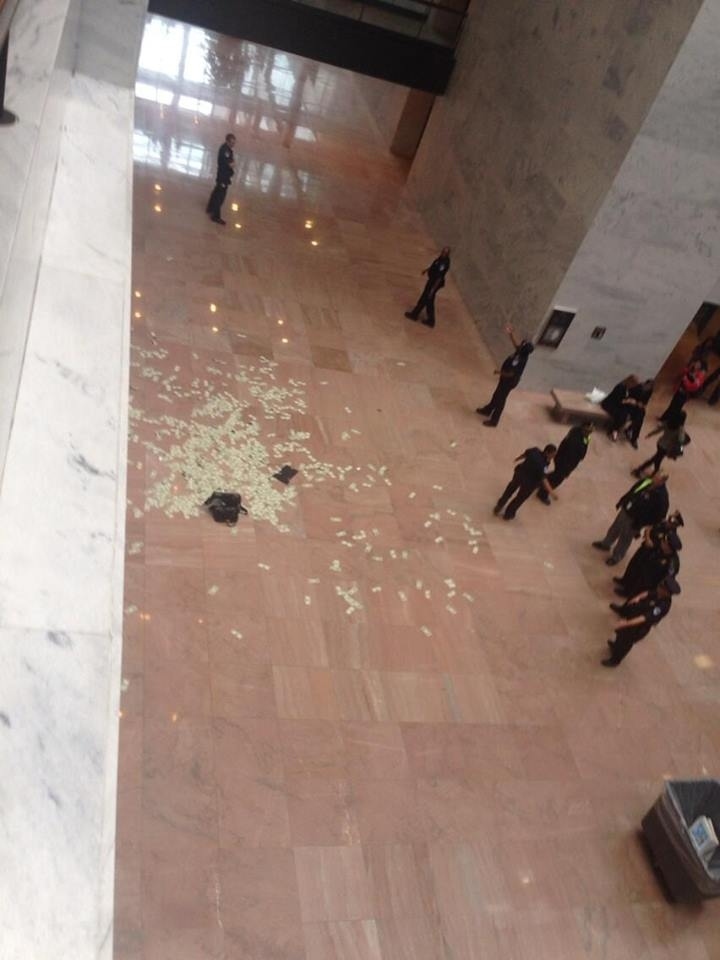 Capitol Police surrounded the cash and have since taken it into evidence. Three protesters were also taken away by police.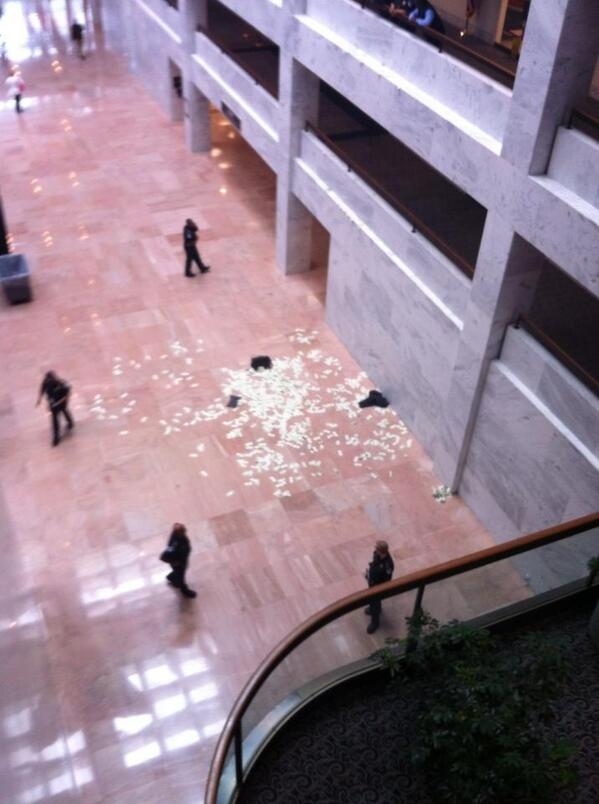 According to an eyewitness who watched the event: "The money was real, mostly ones. I went up and handled some before handing it back to the cop."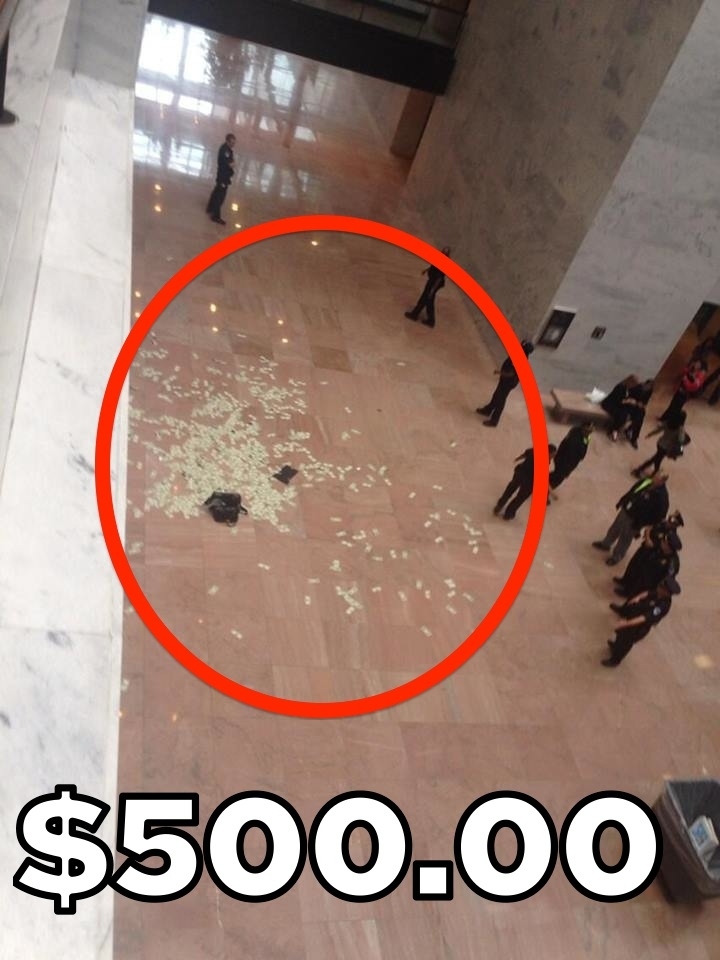 The Capitol Police have since released this statement:
"At about 1:00 pm today, the USCP arrested 3 demonstrators in the atrium of the Hart Senate Office Building. They were charged with "Crowding, Obstructing & Incommoding" under DC Code 22-1307."
UPDATE: The demonstrators have been identified as apart of the Organic Consumers Association and were posing as lobbyists on the Hill.