Senator Hilariously Re-Creates Senate Hearing For Campaign Ad
Everyone in Louisiana is watching closed-circuit TV Senate hearings and MSNBC!
As the Weekly Standard pointed out, Landrieu reenacted a Senate hearing that actually happened for the commercial.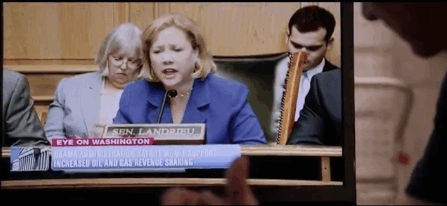 Senate rules prohibit the use of Senate video in campaign ads, which is why the Landrieu campaign was compelled to remake the hearing.
The remake goes hilariously out of its way to recreate the hearing.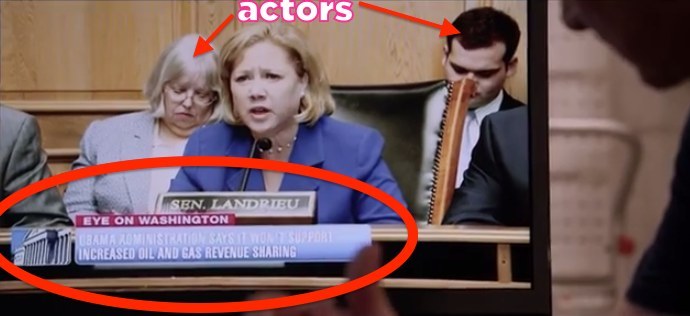 They also missed a few things about real Senate hearings: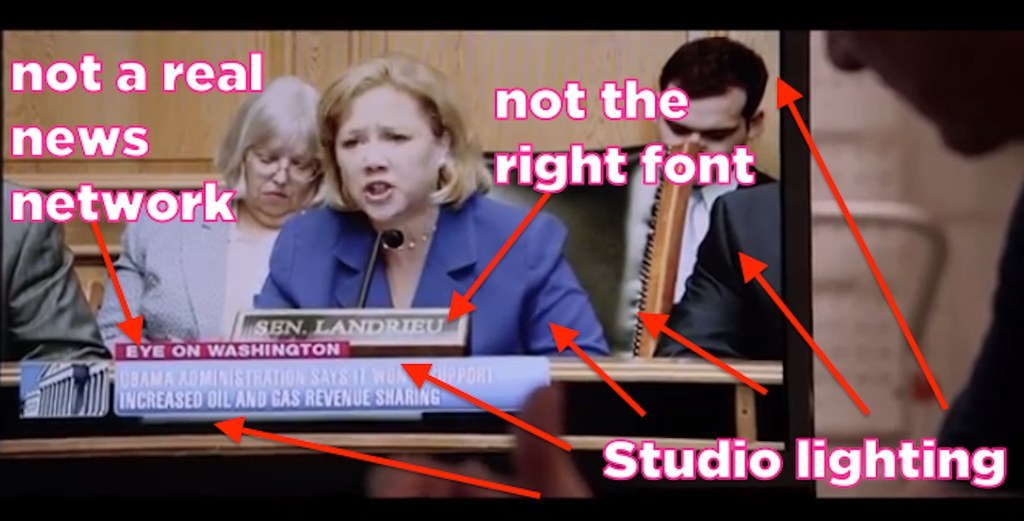 Landrieu got to change her jacket for the remake, too.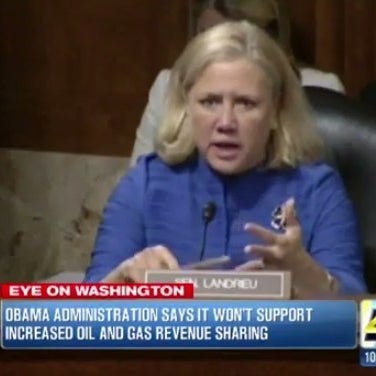 She also got to correct a verbal flub that she made in her real life remarks and did not wear a brooch.