American taxpayers are getting the shaft paying for Vacuum Erection Systems.
A long, hard report released by Health and Human Services (HHS) Monday revealed that Medicare has been paying "grossly excessive" prices for penis pumps that amount to "more than twice" what is paid on the open market. In the U.S., penis pumps may be covered by Medicare if they are deemed medically necessary.
But how could the federal government be paying these inflated prices in such a stiff market? The report points to Centers for Medicare, Medicaid Services (CMS), which has the responsibility of setting the federal payment rates for penis pumps, covered under the Medicare Part B prosthetic benefit. It's another deflating issue for an agency that has already gotten speared over its management of the Obamacare website.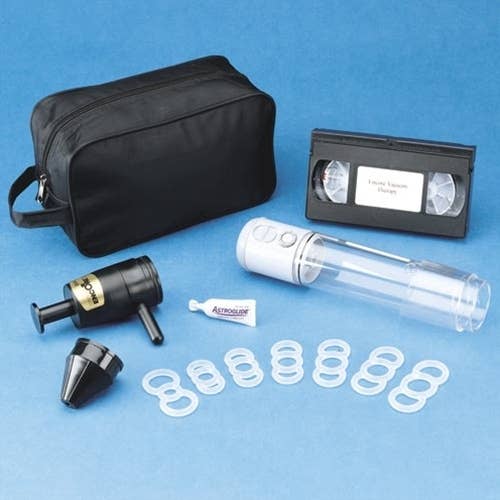 The overpayments are firmly on the rise, according to the report. HHS determined that Medicaid services overpaid for penis pumps by an average of $14.4 million a year between 2006 and 2011. Hard numbers like that should pressure anyone who's interested in eliminating government waste stand at attention and pour themselves a stiff one.
In the six years of the study, Medicare paid for 473,620 penis pumps at an inflated $172.4 million. The study also revealed that claims for penis pumps are shooting up fast, nearly doubling from $20.6 million in 2006 to $38.6 million in 2011.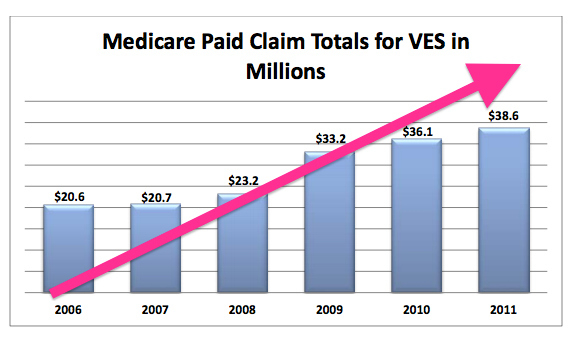 The report pressures CMS to deflate the overpayments on penis pumps under its regulatory authority. It also recommends that CMS include penis pumps in a Federal Competitive Bidding Program. This action would need legislative approval, though, which means the agency would have to put heavy pressure on some lawmakers who live in the vacuum of Capitol Hill.