Although originally billed as a "Million Muslim March," it turns out the "Million American March Against Fear" was a 9/11 truther event disguised as a gathering of Muslims.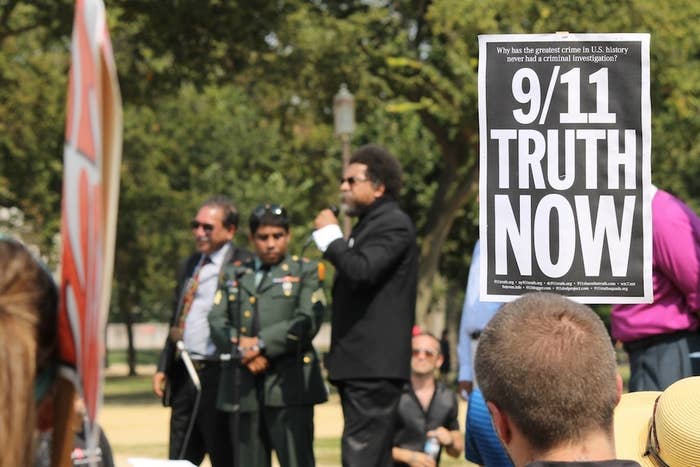 Organizers were even forced to change the name after they received complaints.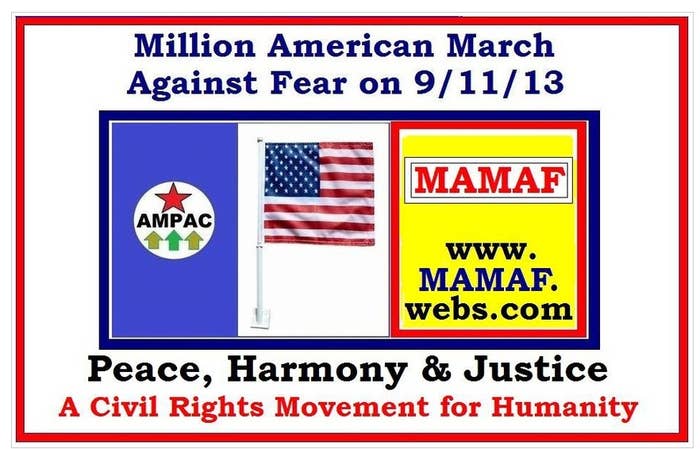 There were not 1 million people in attendance.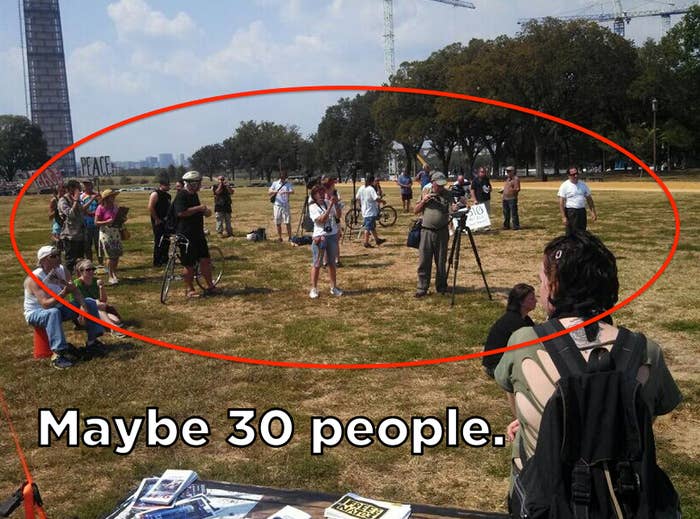 And the rally was heavily populated by 9/11 truthers.
So who was responsible for 9/11?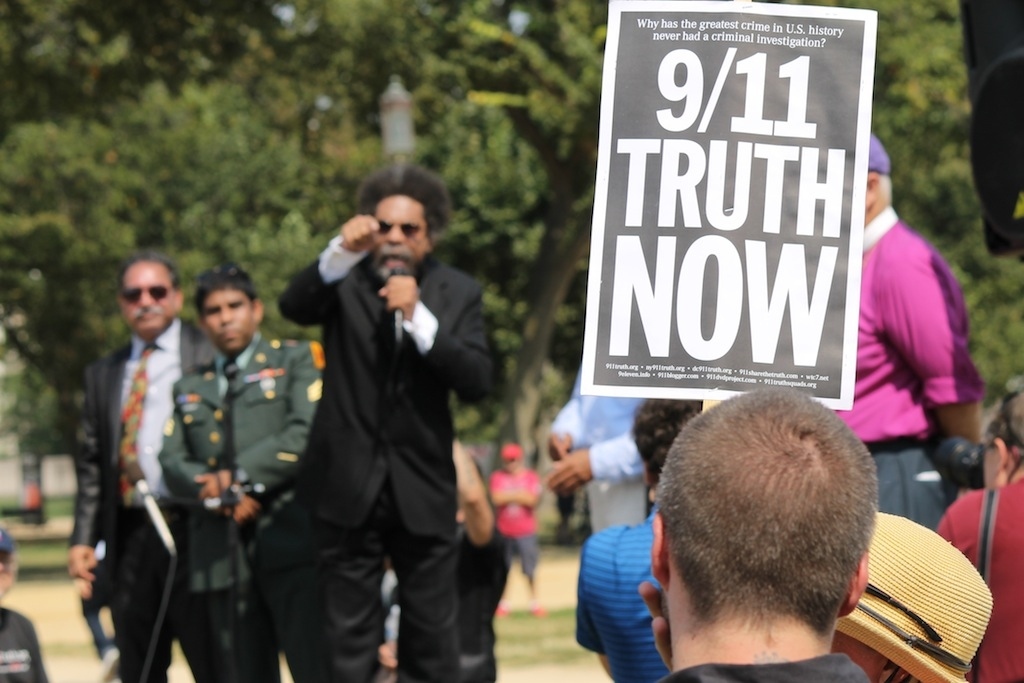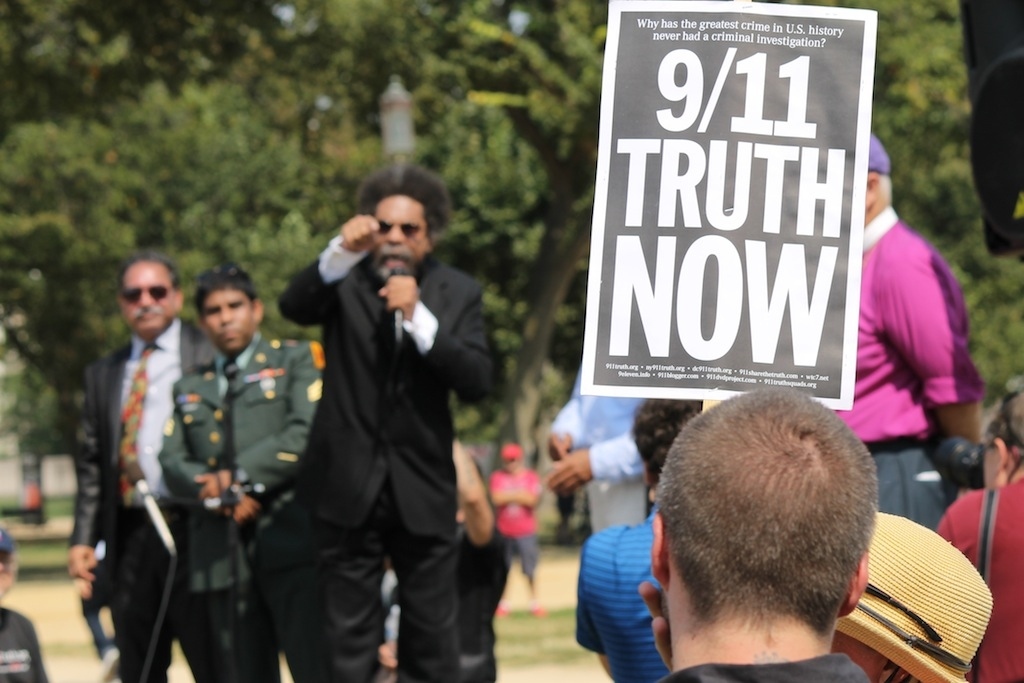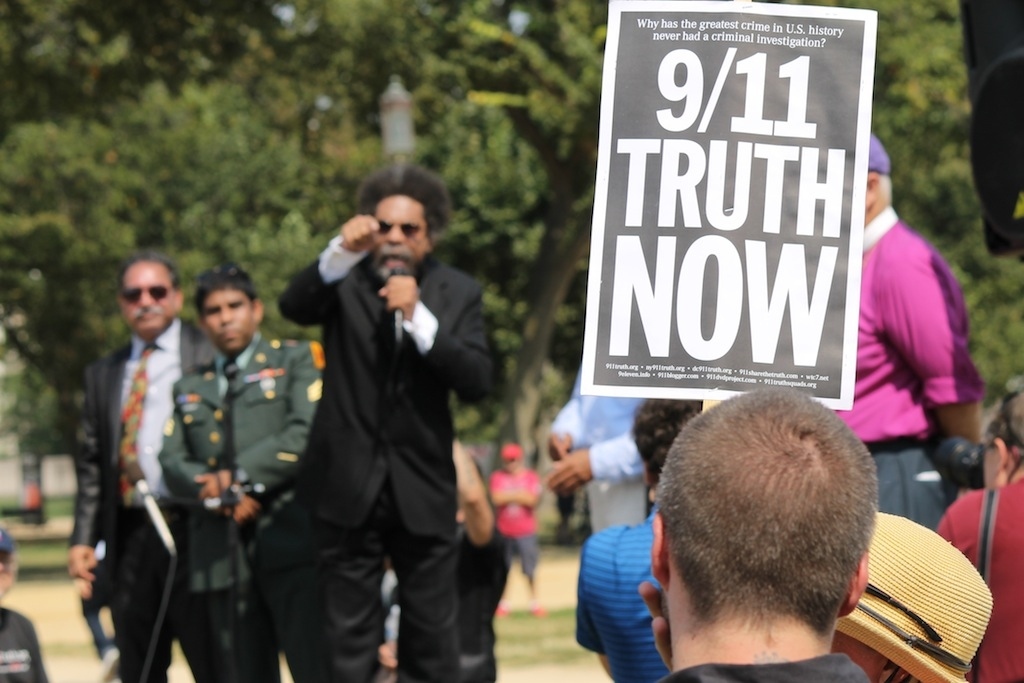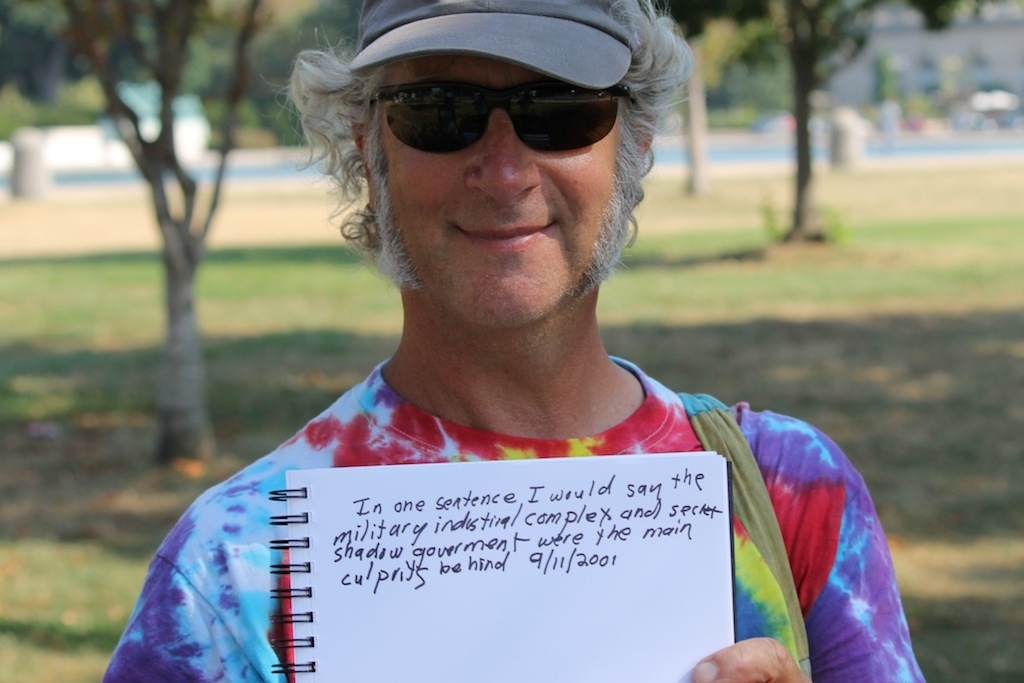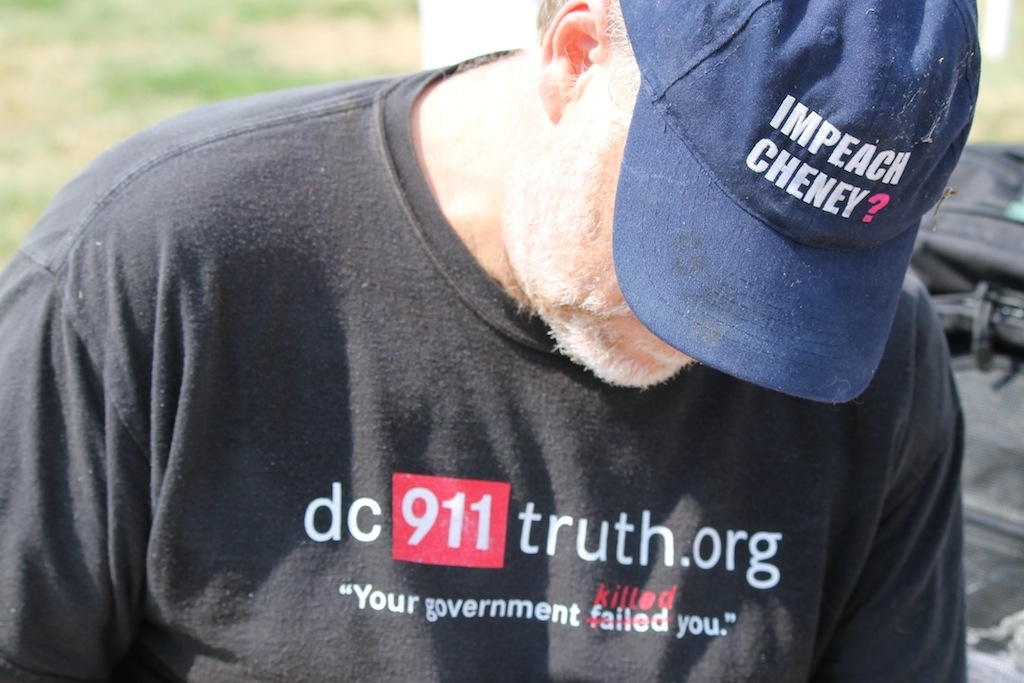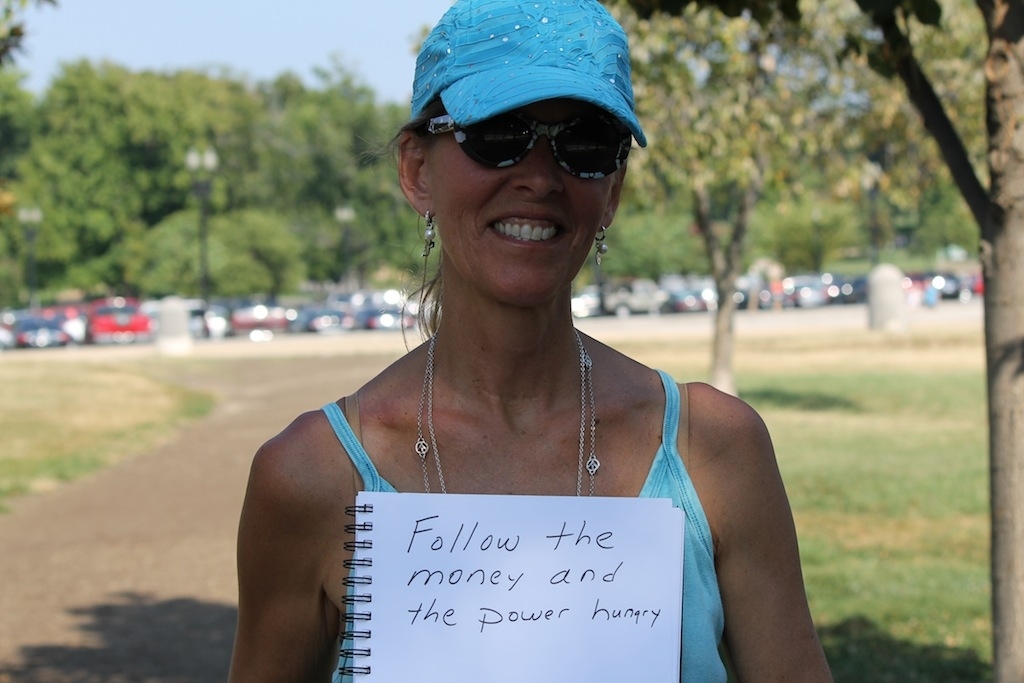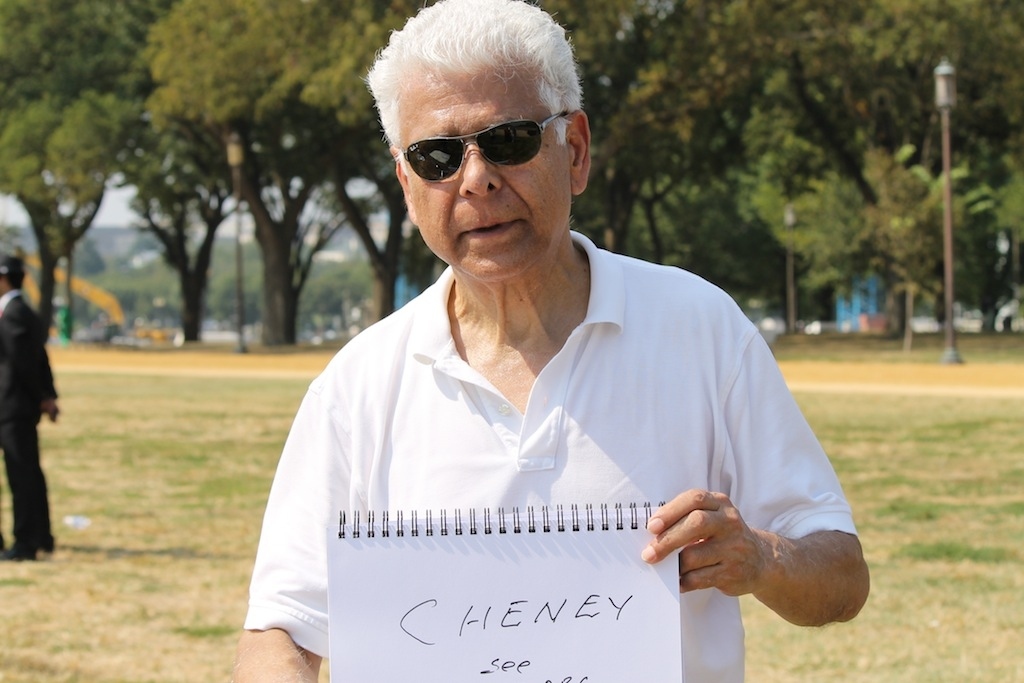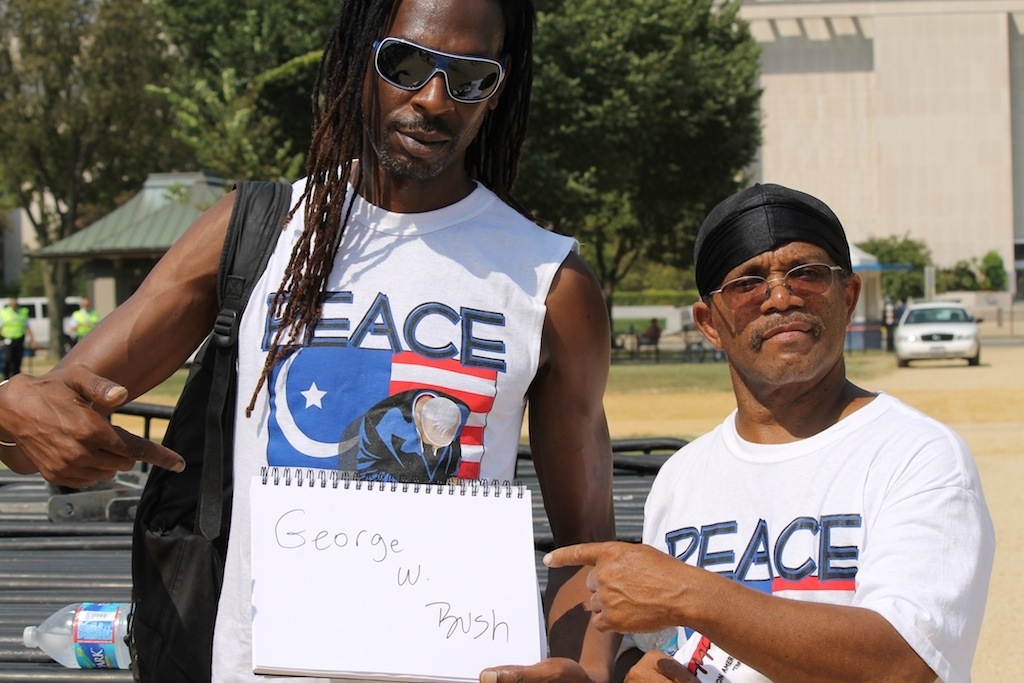 The supposed "Million Muslim March" drew its own protesters...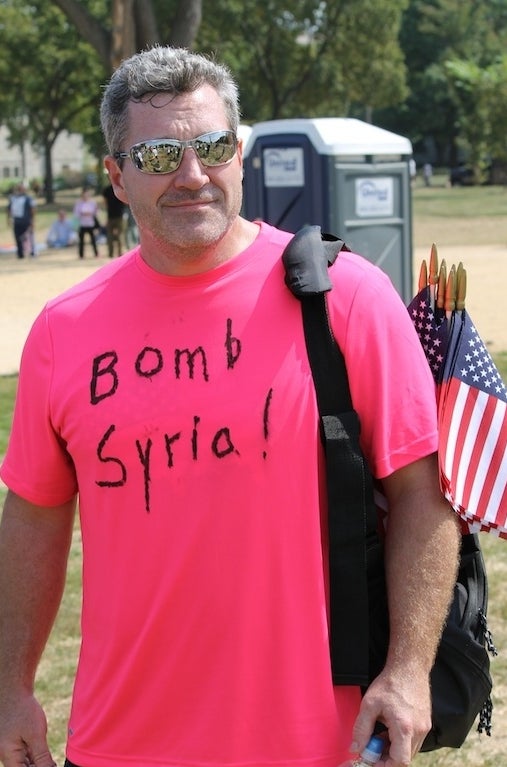 ...as well as thousands of bikers for a "2 Million Biker Ride" counterprotest.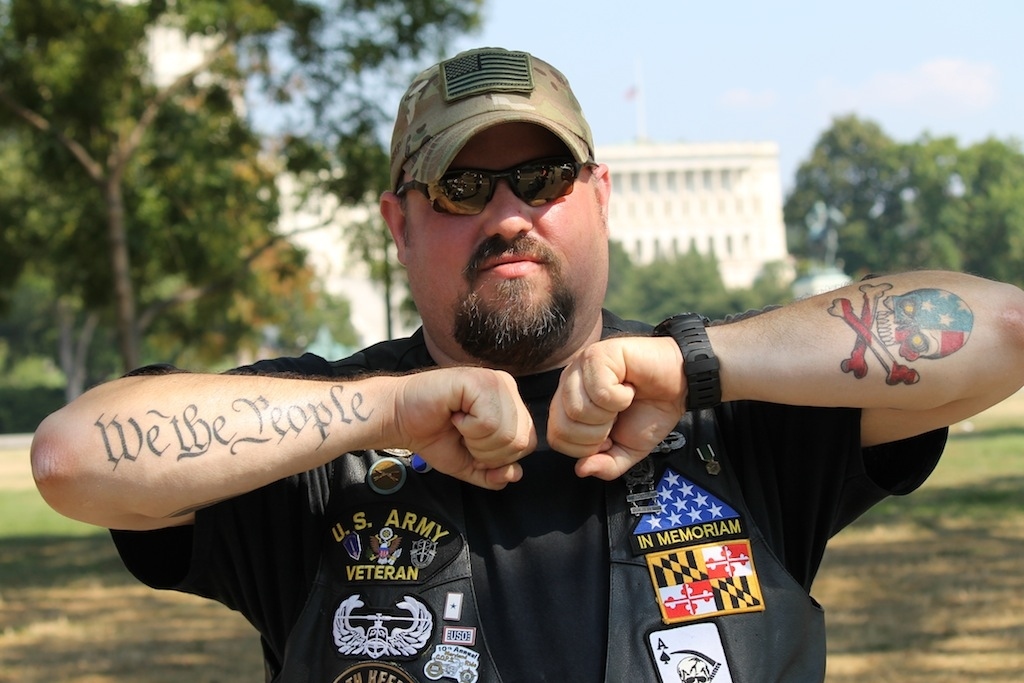 Once the group started marching, they were flanked on all sides by an army of policemen.
The police created a physical barrier between them and the bikers, who loudly revved their engines as they walked by. Approximately 30 people marched.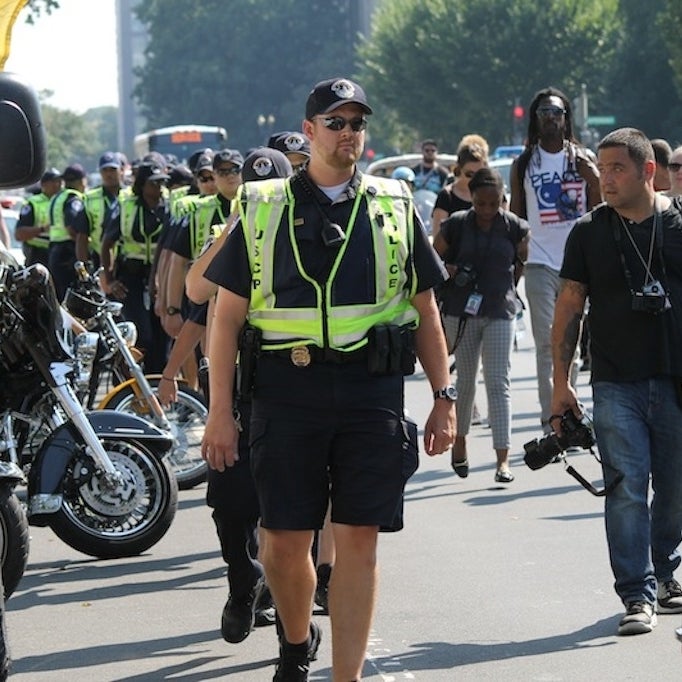 Hope it was worth it.