Meet The One Soldier Whose Only Mission In The Army Is To Paint Beautiful Pictures
Amy Louise Brown paints the scenes of war most Americans don't get to see.
Any typical Google image search for "Army" will turn up hundreds of photos like this:
But there is one enlistment in the Army where your weapons of choice look more like this: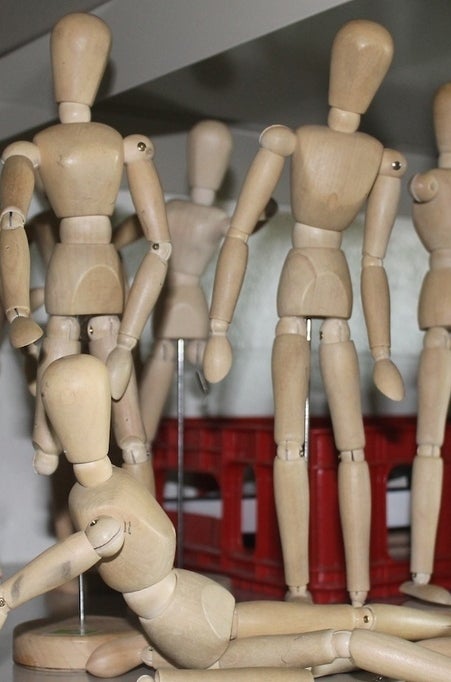 Meet the Army's only artist in residence, Sgt. 1st Class Amy Louise Brown.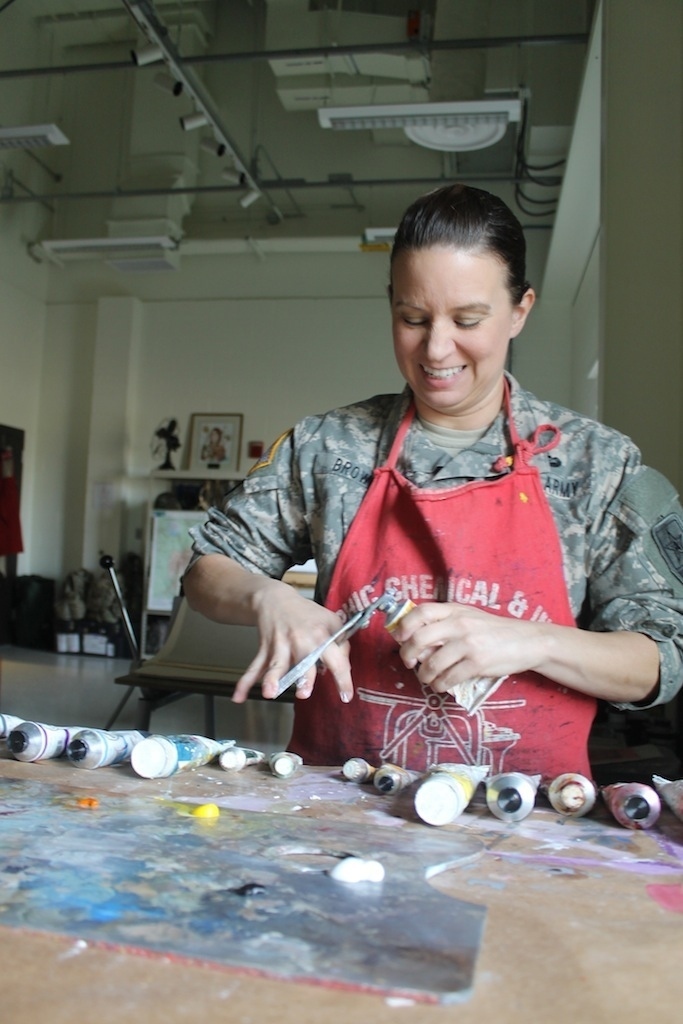 Brown is part of a nearly 100-year-old Army Art Program meant to capture war in a way only an artist could.
In World War I, the Army Art Program started with eight artists who were sent to France to paint the scenes of war that could not otherwise be captured. They camped out in the battlefield and lived side by side with soldiers, eventually creating around 500 works of art. In World War II, the Army deployed 43 soldiers and civilians to create works of their own. The tradition of sending artist into war zones to record their perspectives has continued for every other American conflict to date.
Her studio may be the most guarded in the world. It is located behind the militarized garrisons and armed guards of Fort Belvoir in Virginia.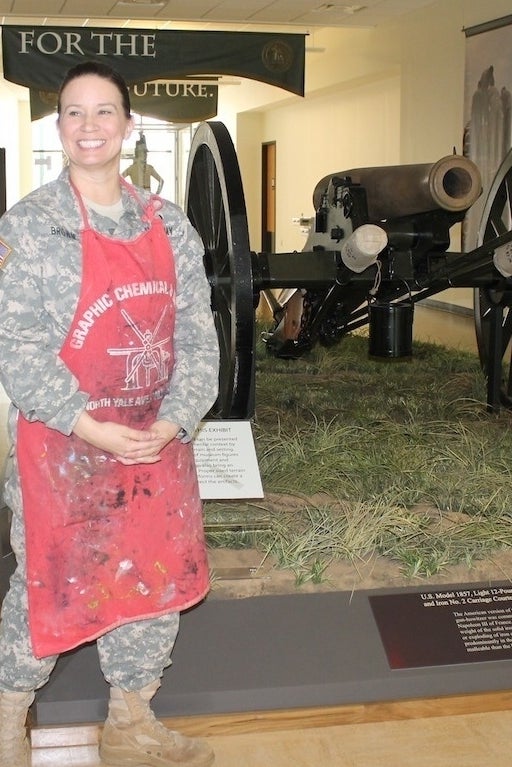 The entrance to Brown's studio looks like an industrial warehouse...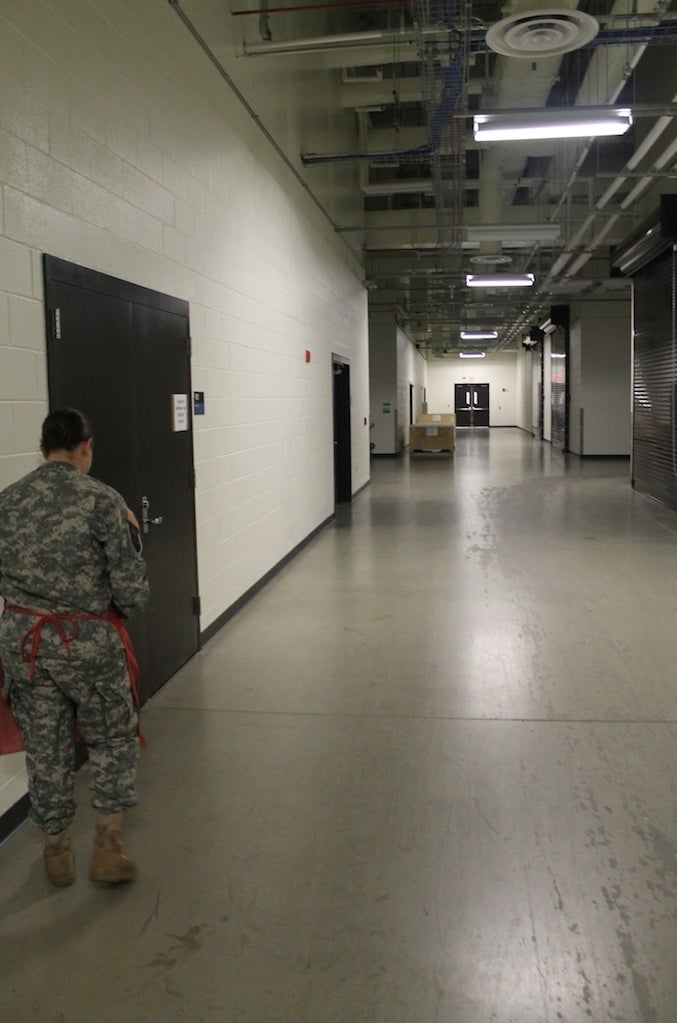 ...but inside, you'll find a beautiful, fully stocked artist studio.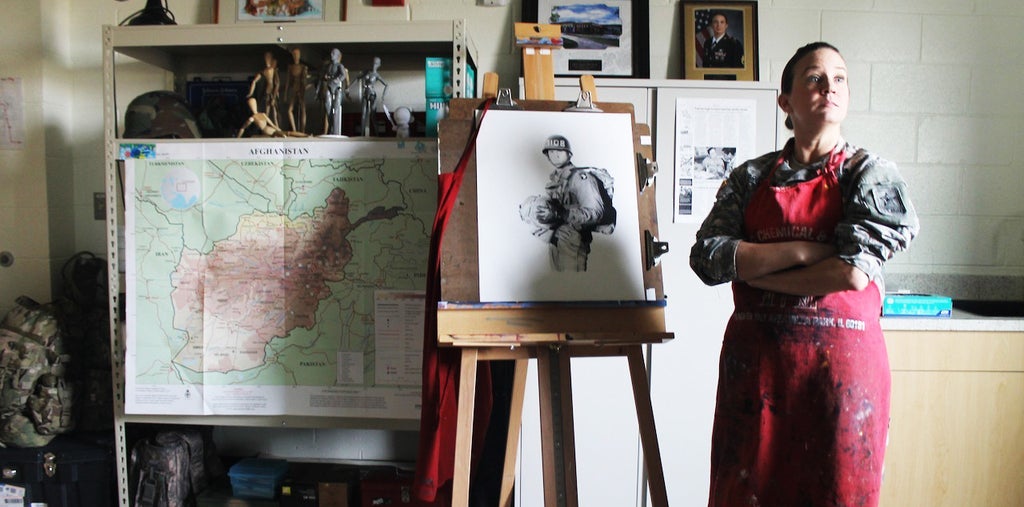 And some exceptional works of art.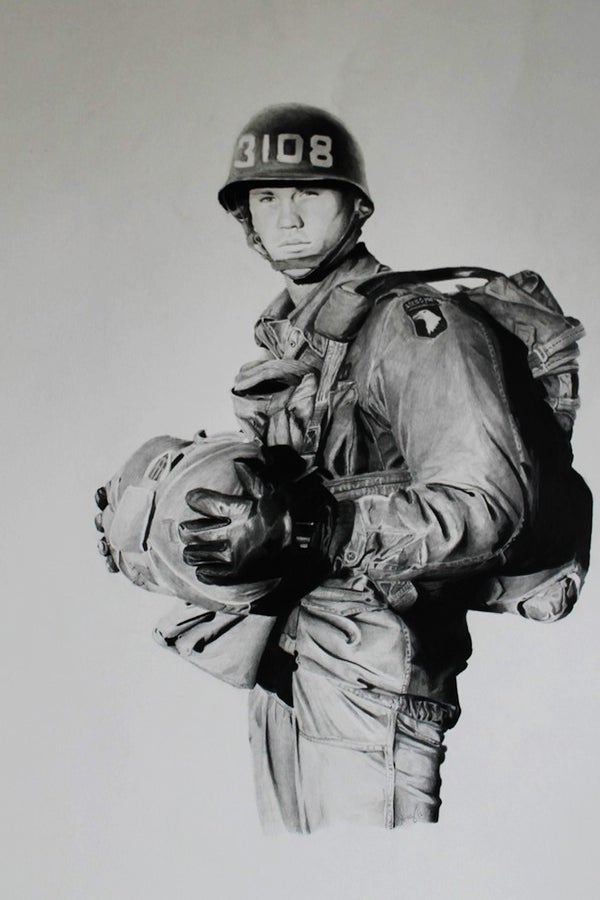 And even though Brown might be the only artist in the world who has to wear fatigues and boots under her smock...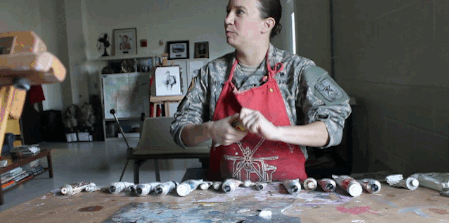 ...her work is as compelling as any pieces you'd see in a gallery.
Her work intends to relate the experiences of the common soldier.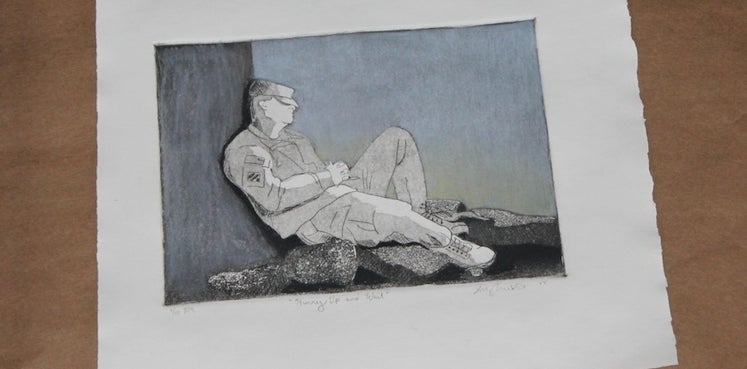 And to show aspects of the Army that cannot be otherwise seen.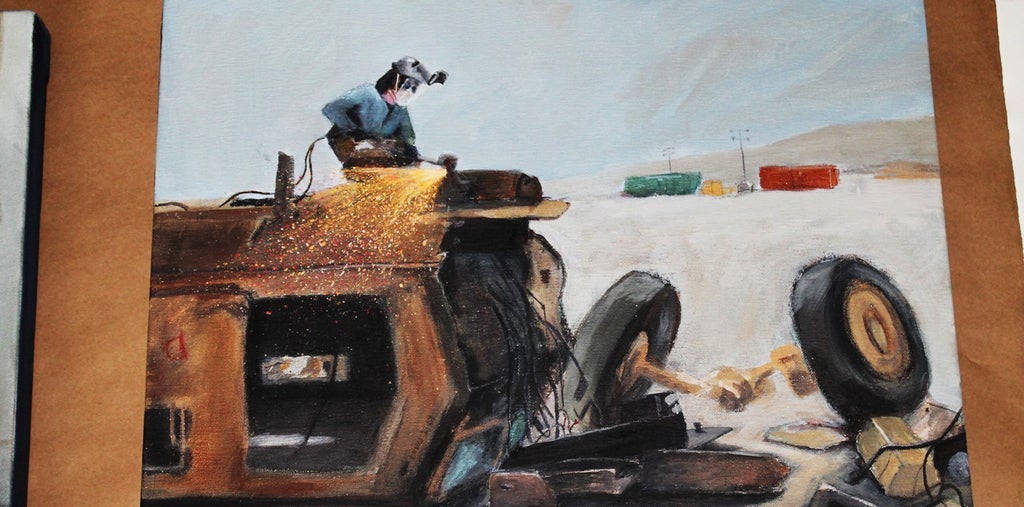 Instead of shipping back massive, IED-proof vehicles in Afghanistan known as MRAPs, the Army ordered the vehicles to be destroyed. The U.S. military demolished about $7 billion worth of material in Afghanistan. These breakdown sites were not open to the media, but Brown was able to observe and paint the process (above).
Brown jokingly calls this piece "Media Blackout."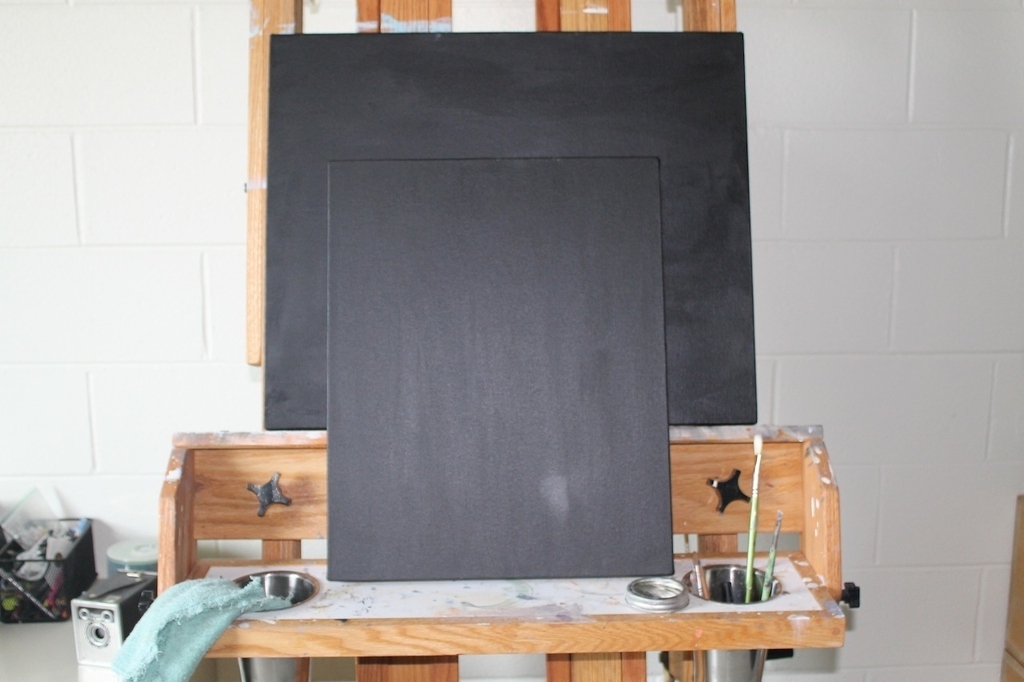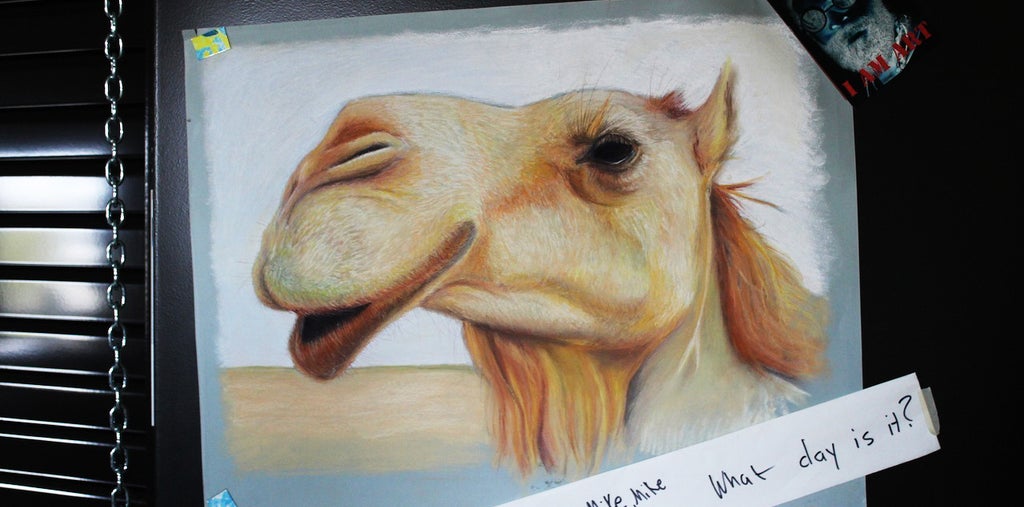 She is currently working on a series of paintings depicting the Army National Guard assisting ravaged communities after Hurricane Sandy.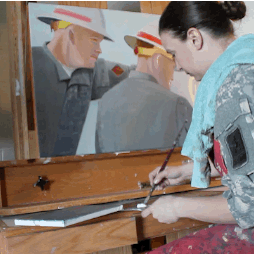 Brown was a high school art teacher before joining the Army after 9/11. She was enlisted for five years before being chosen for the coveted position of Army artist in residence.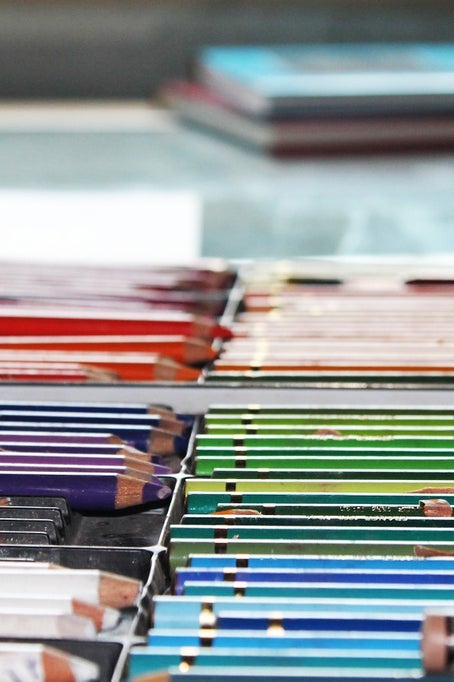 "It was like applying for any other artist job," Brown said. "I had to submit a portfolio and defend my skills and creative direction."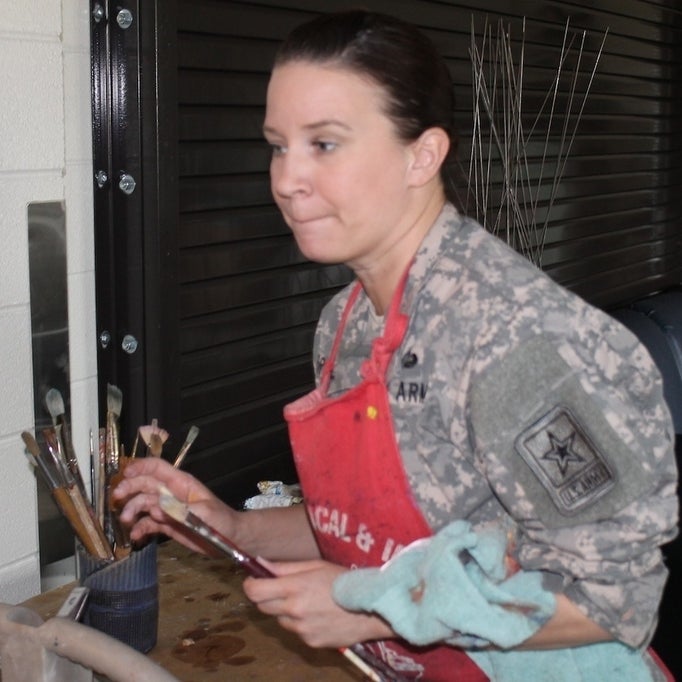 "But luckily they picked me," Brown said, beaming. "Because this is the greatest job in the world."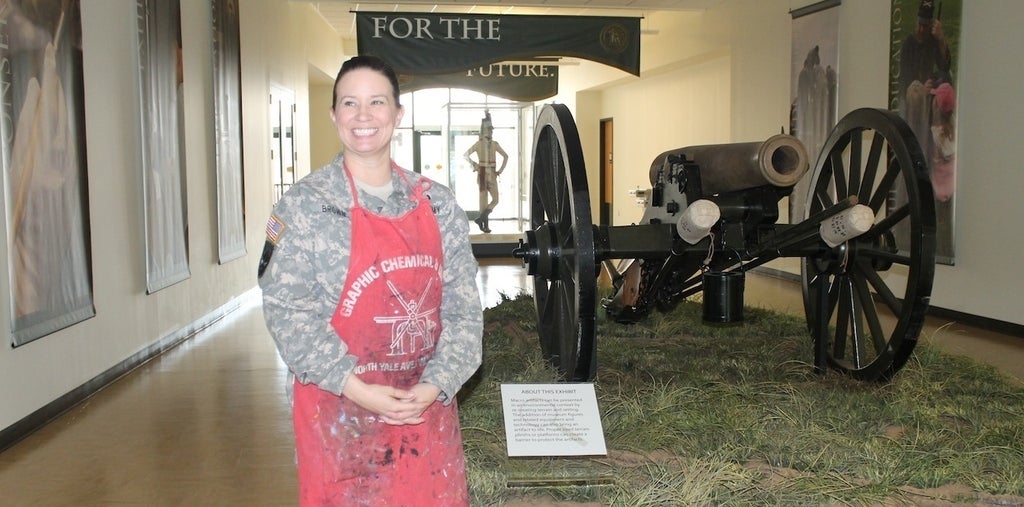 Brown works in the same building that houses thousands of beautiful works of art from her Army artist predecessors and says she's never short of inspiration.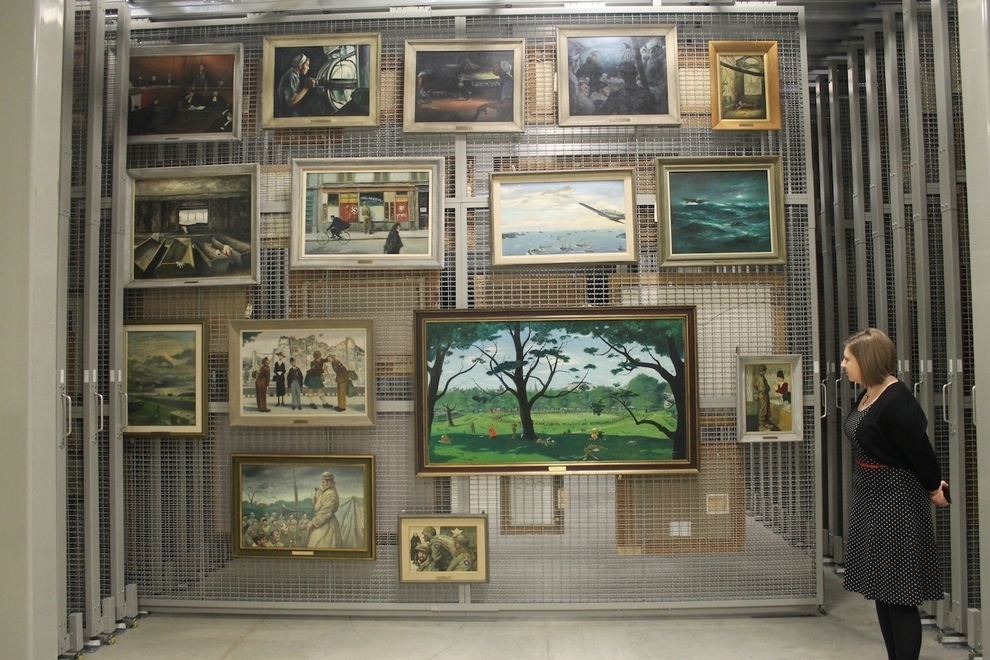 Brown's work will be included among the pieces in the massive, star-studded collection after her tenure ends...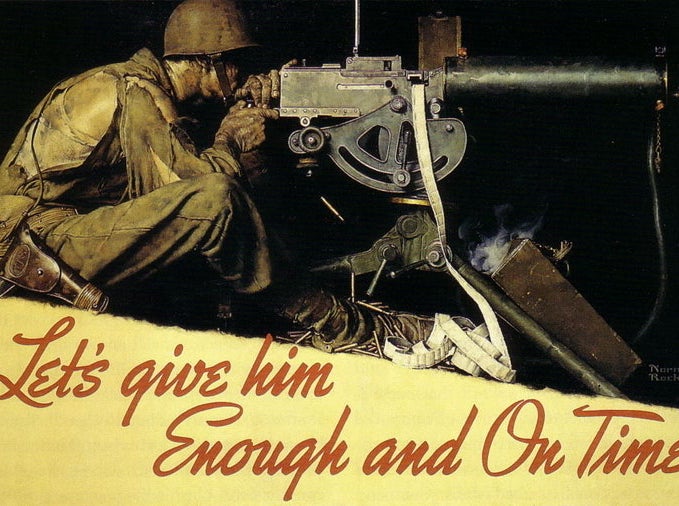 ...and just like the rest of her predecessors, her work will be locked away in a warehouse where no one can see it.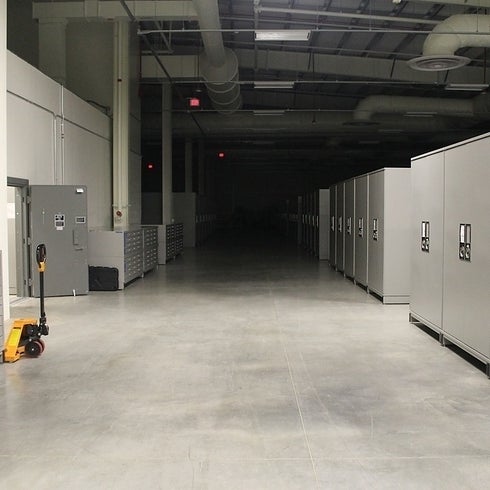 The entire collection could be made accessible to the public, if the funds for a museum could be raised.
Until then, Brown will just keep painting...