Last Night Senator Scott Brown Was All Like 'Whatever'
This is how you plot a comeback.
Former Massachusetts senator Scott Brown had some interesting twitter conversations last night.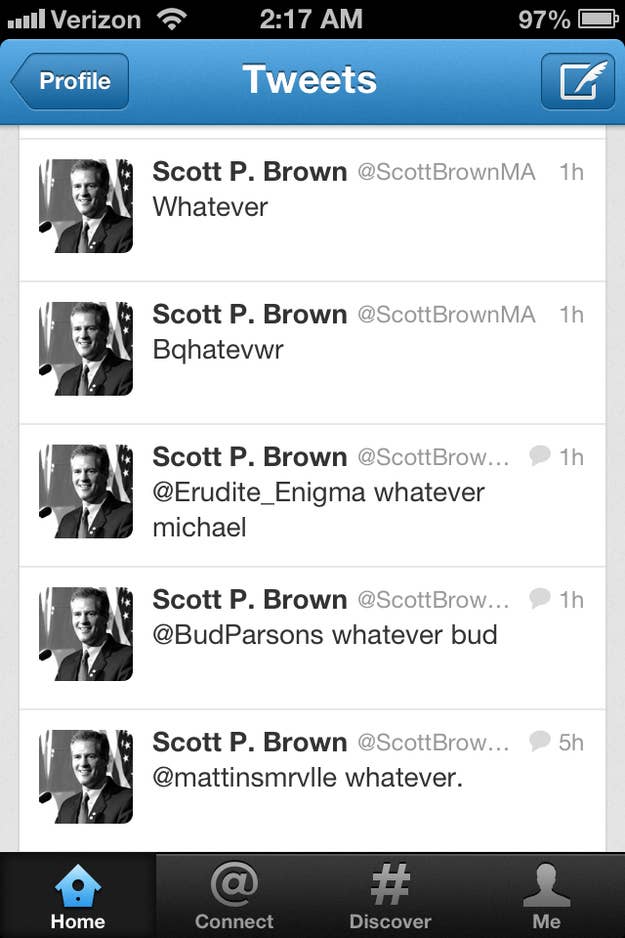 And then the Senator was all like: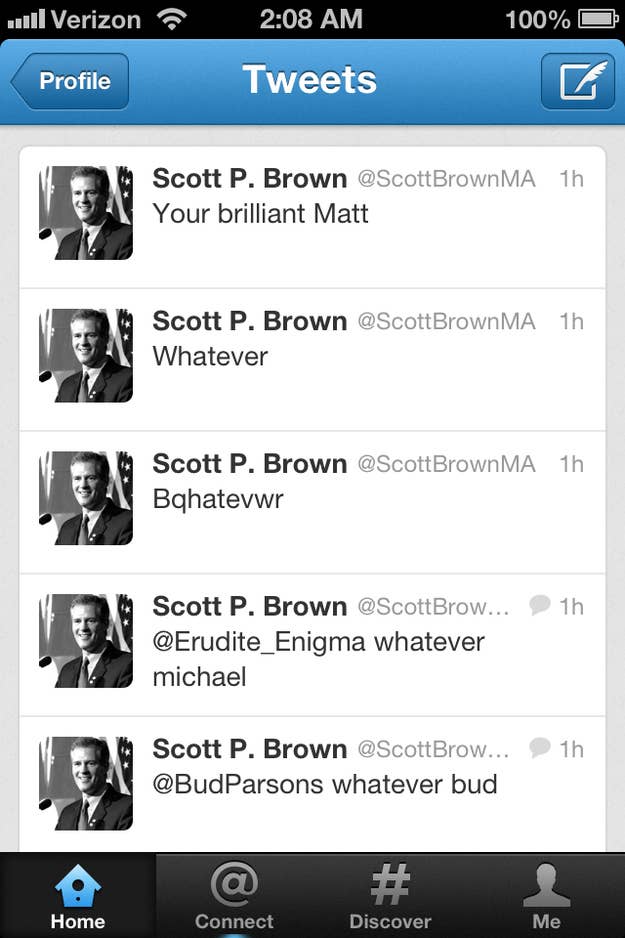 A source within the Senator's inner circle has confirmed with Buzzfeed that it was Brown personally tweeting.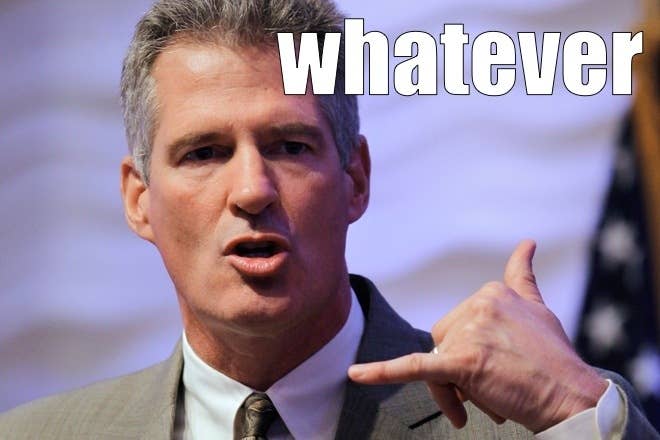 Which confirms what we already know about Senator Brown.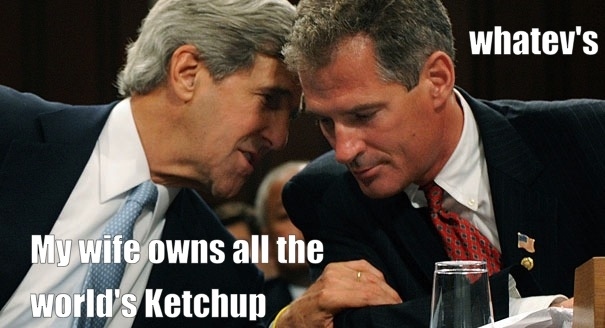 ...He is awesome.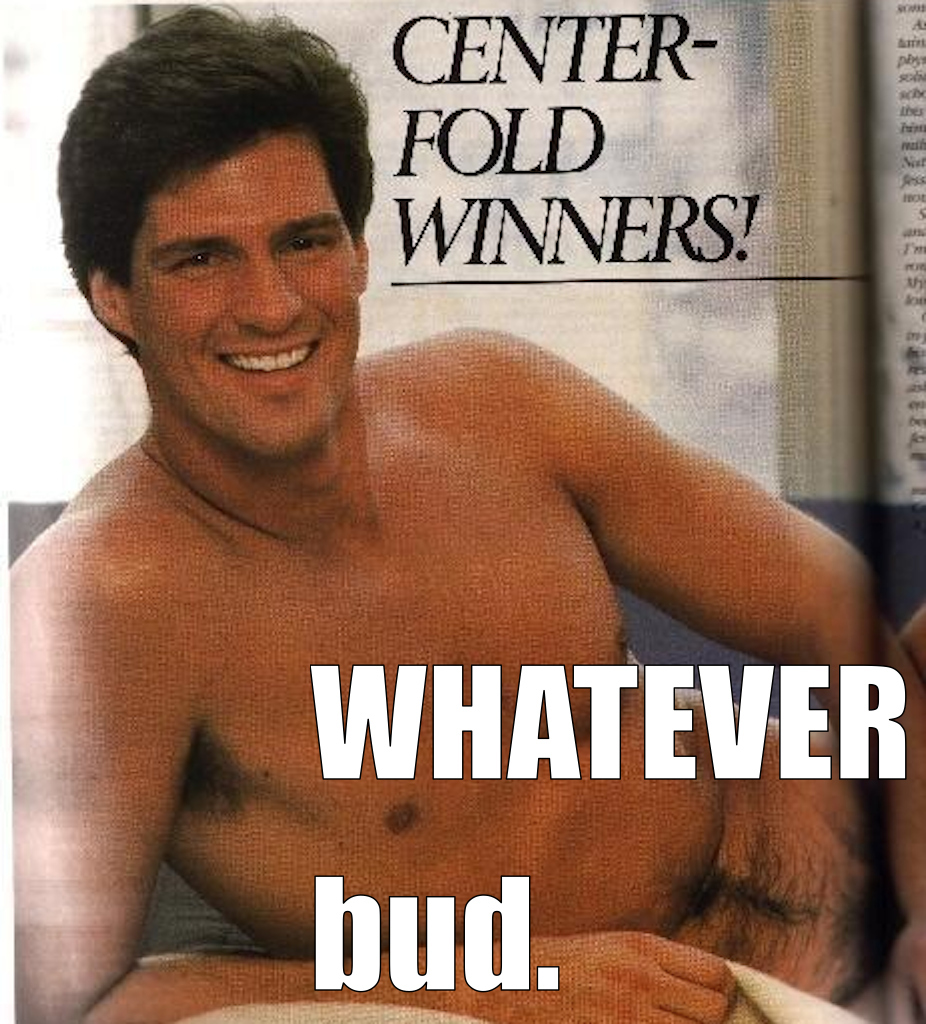 And if you talk trash to him on twitter he will be all like: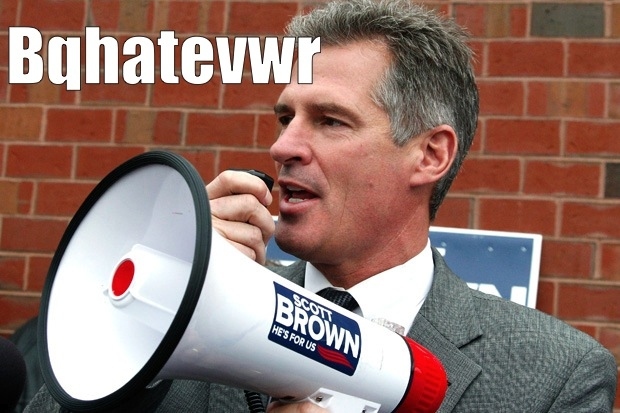 Elizabeth Warren says: