How Your City Is Trying To Sell Itself To The RNC
Sup, Vegas.
The RNC is having its winter meeting in D.C. this week. One of the only interesting things happening at it is the beginning of the selection process for the 2016 convention host city.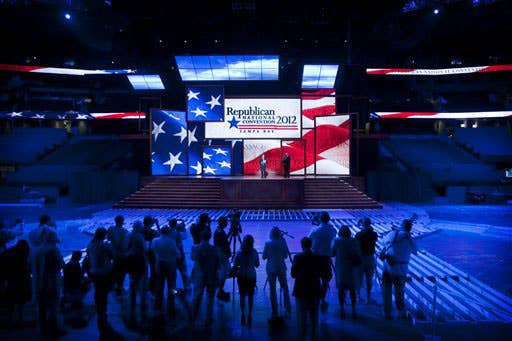 Right now the lead cities vying for the convention are Denver, Vegas, Kansas City, Phoenix, New Orleans, and Columbus.
Of course, all those options are better than the militarized, hurricane-prone logistical clusterfuck that was Tampa in 2012.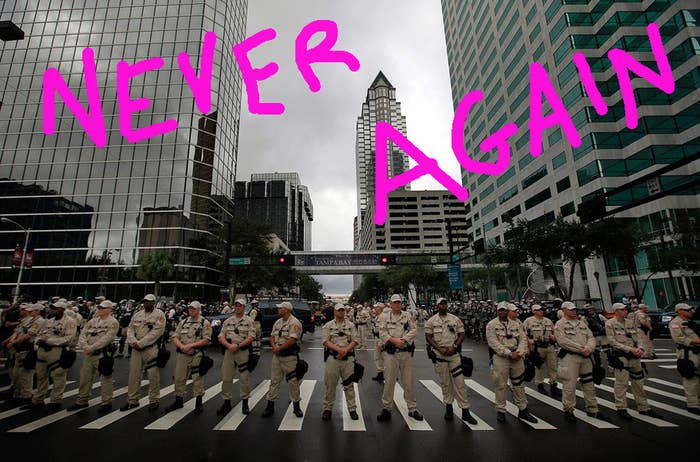 How this works: Each city sets up a SWAG table and throws gifts and parties for RNC delegates who will be voting on the convention location.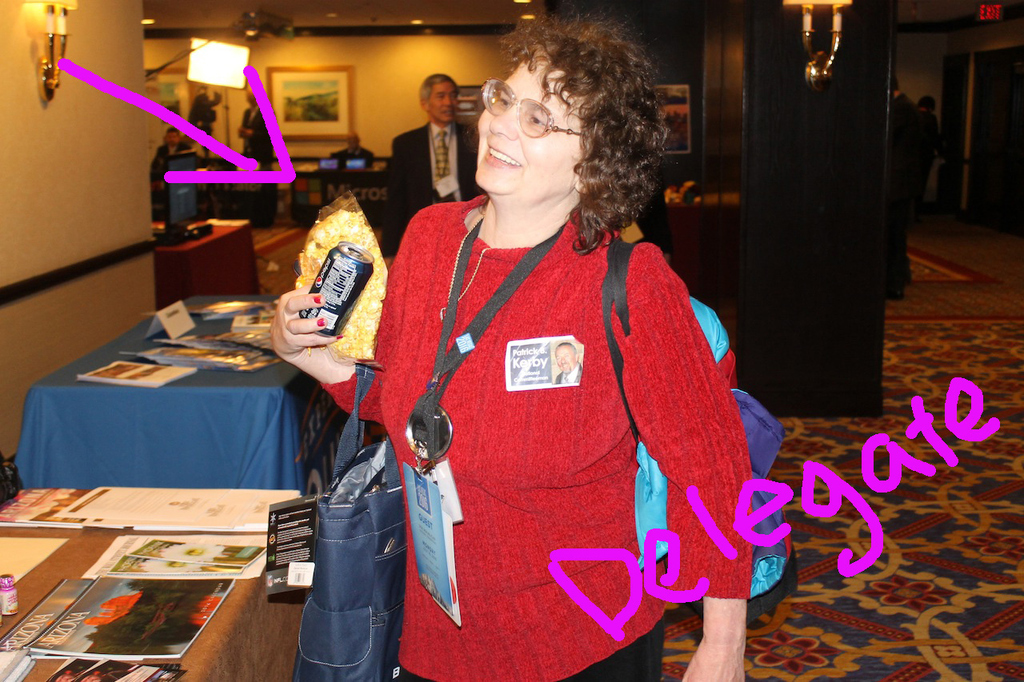 Are you from Phoenix? Here is your SWAG table.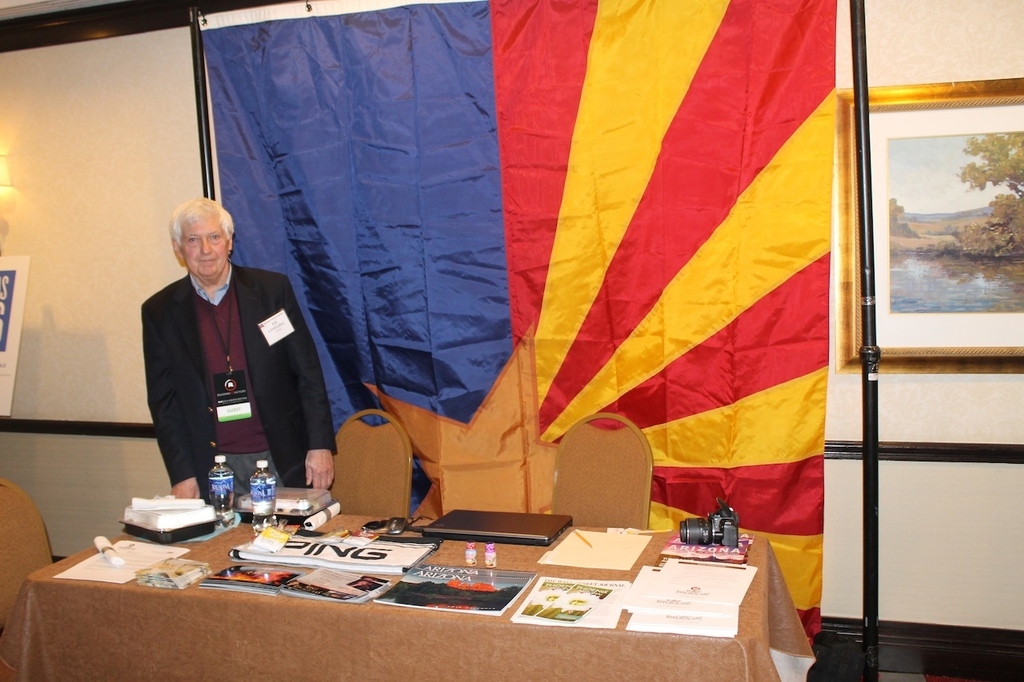 Phoenix is giving out peanuts, tea, and golf towels!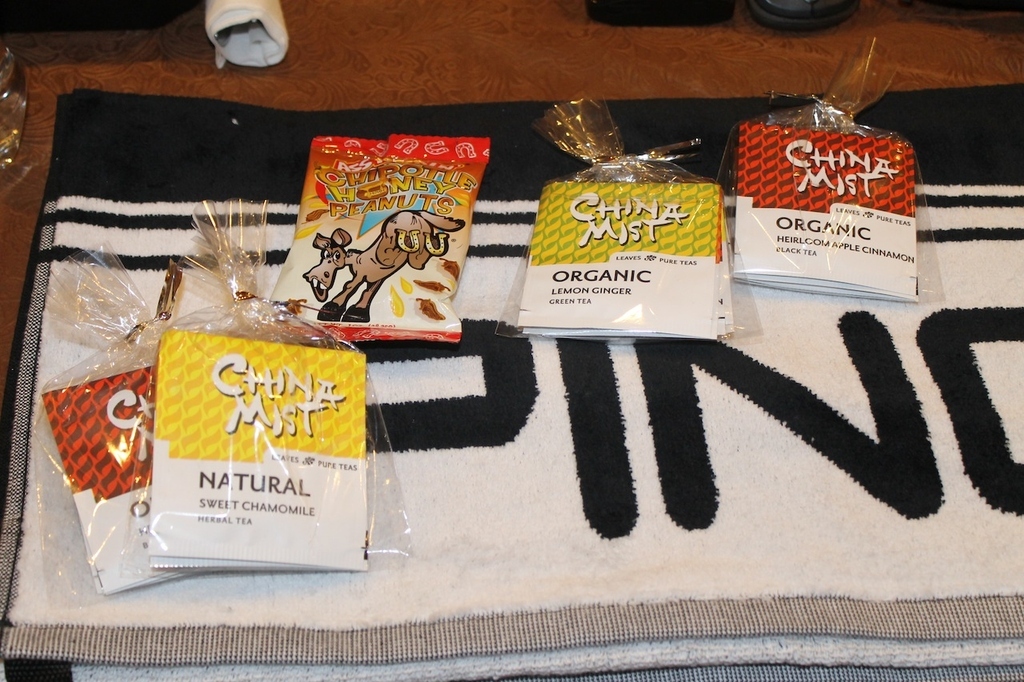 Along with hot sauce.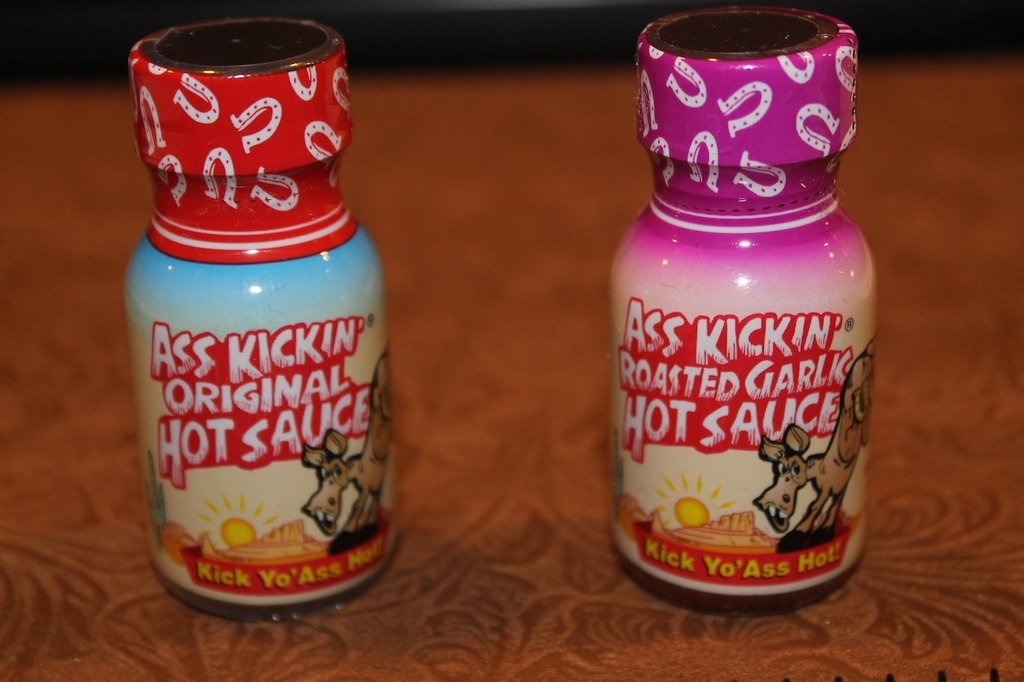 On Thursday night, Phoenix threw a fancy party called "Rise of the Republicans."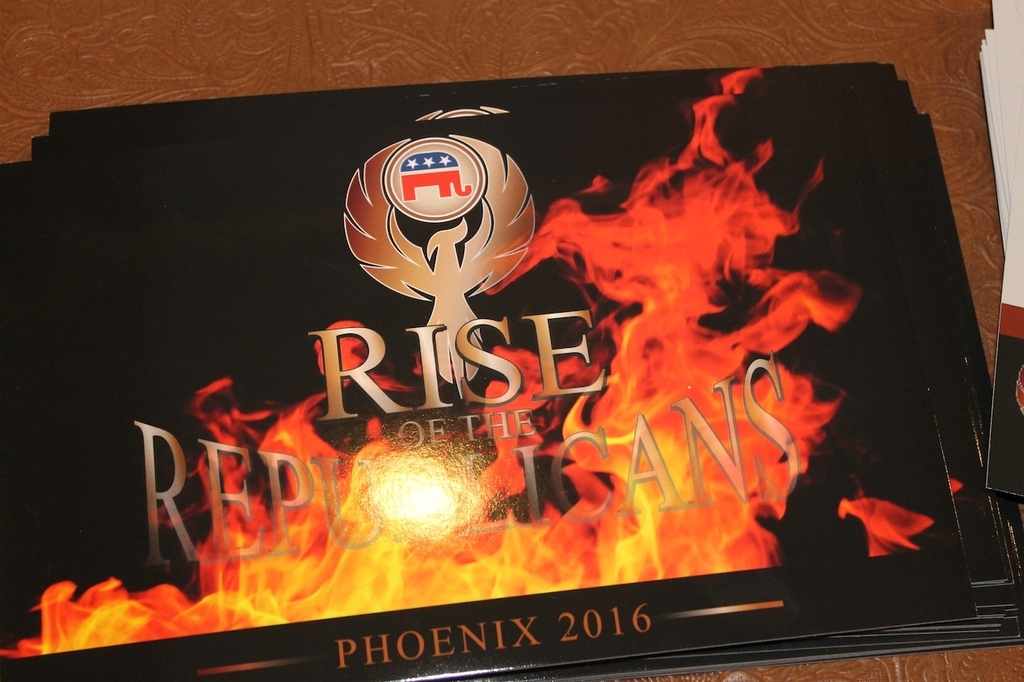 It brought in these girls to entertain the guests!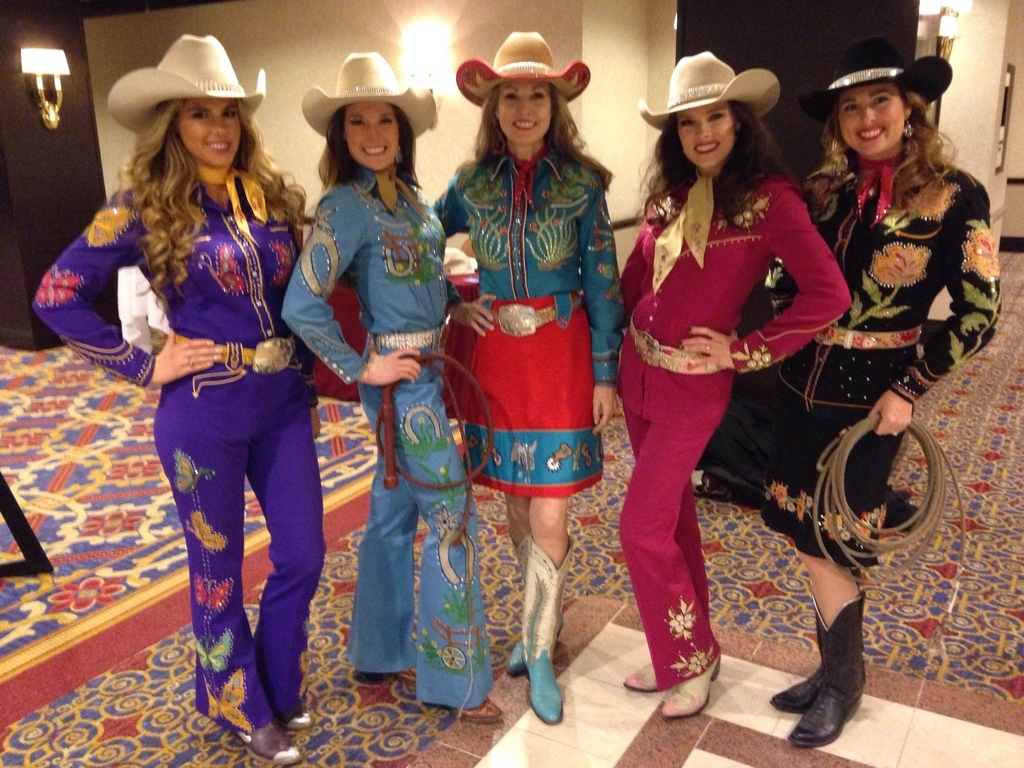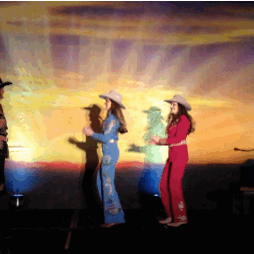 And that party was stacked with booze and snacks!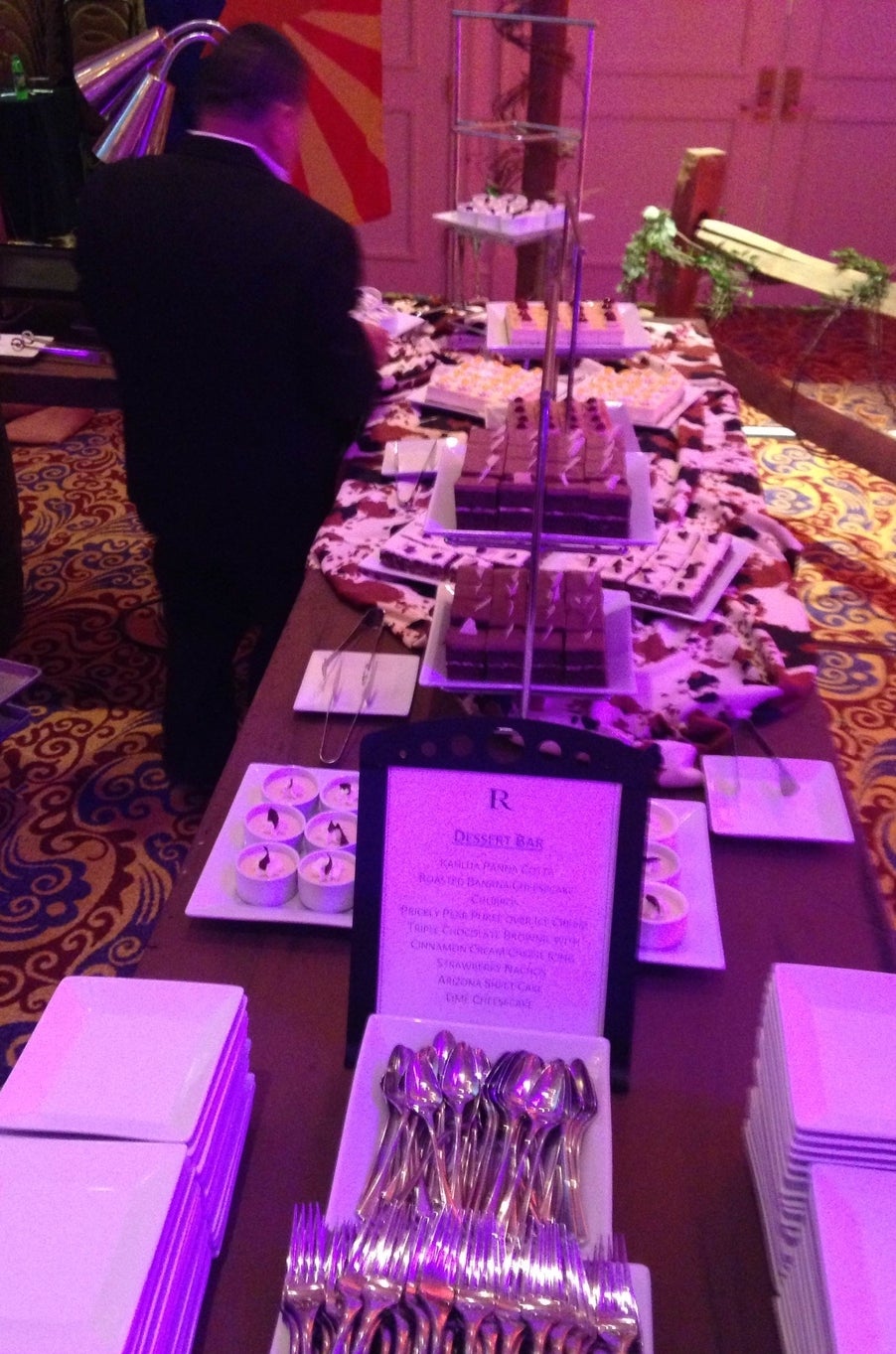 When asked to define his city's bid for the RNC, a Phoenix representative said: "Leadership of the city really wants this to happen."
Are you from Denver? Here is your SWAG table!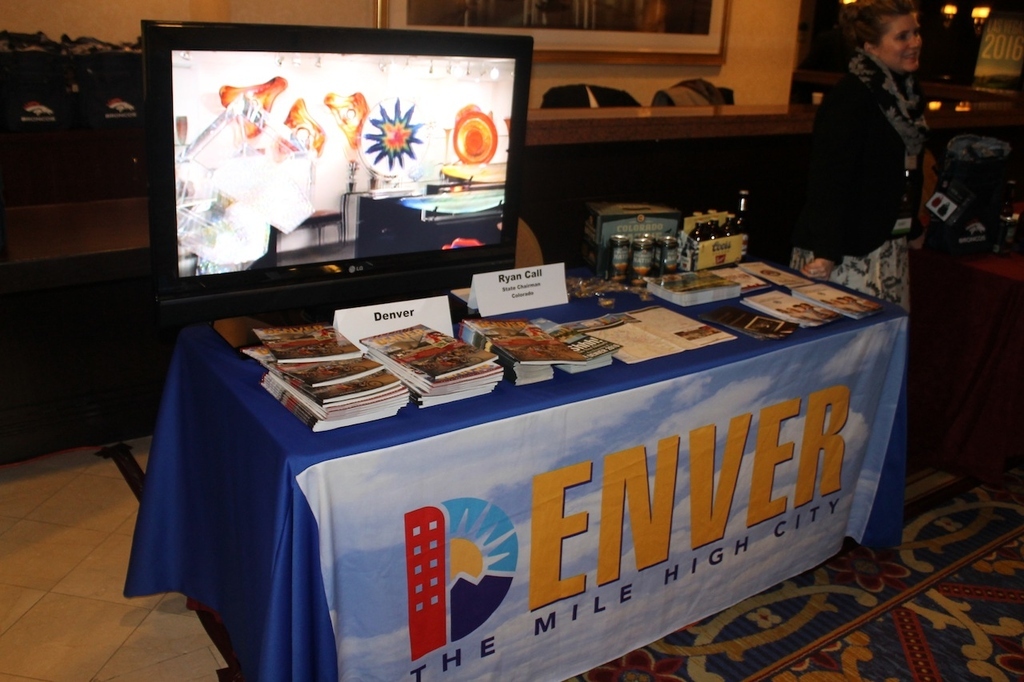 Denver's giving out beer. Coors of course.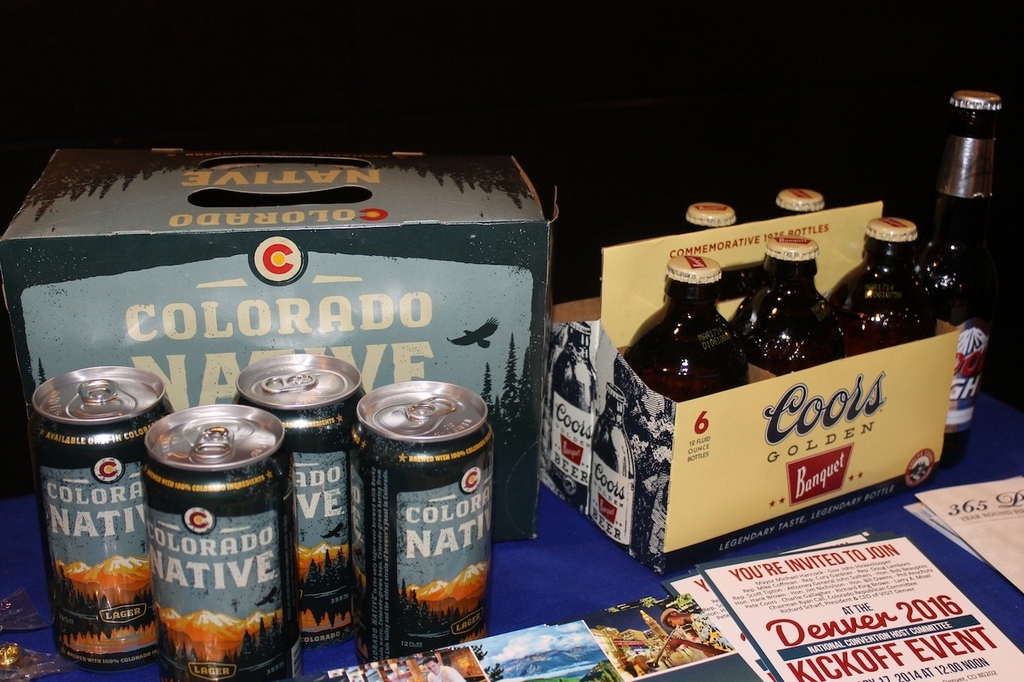 And this fancy Colorado Native Beer.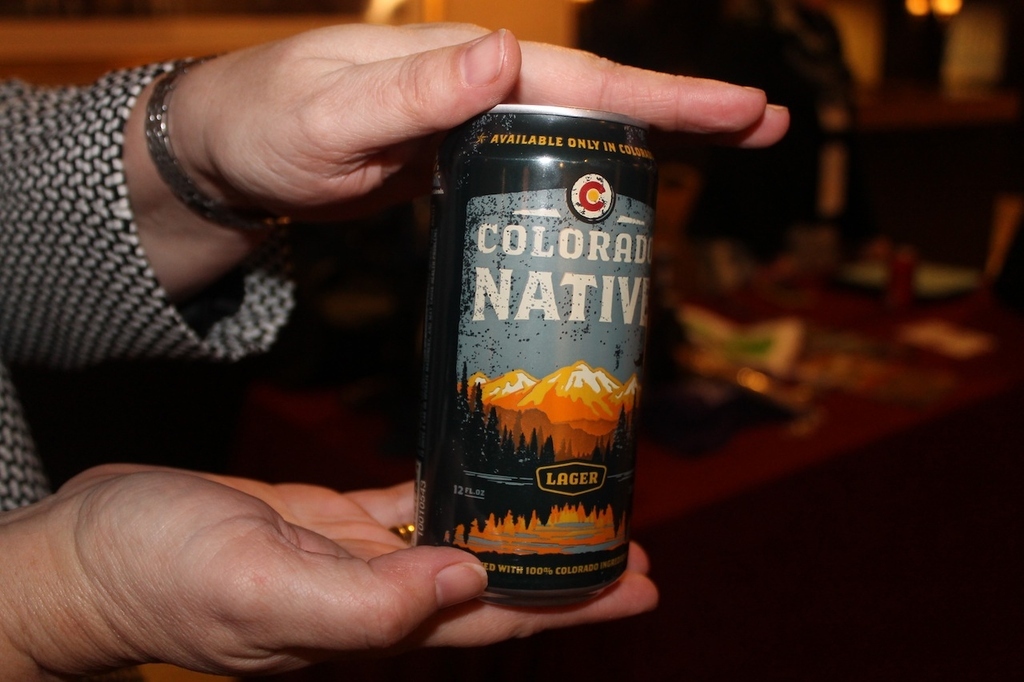 Every delegate gets this Broncos SWAG bag!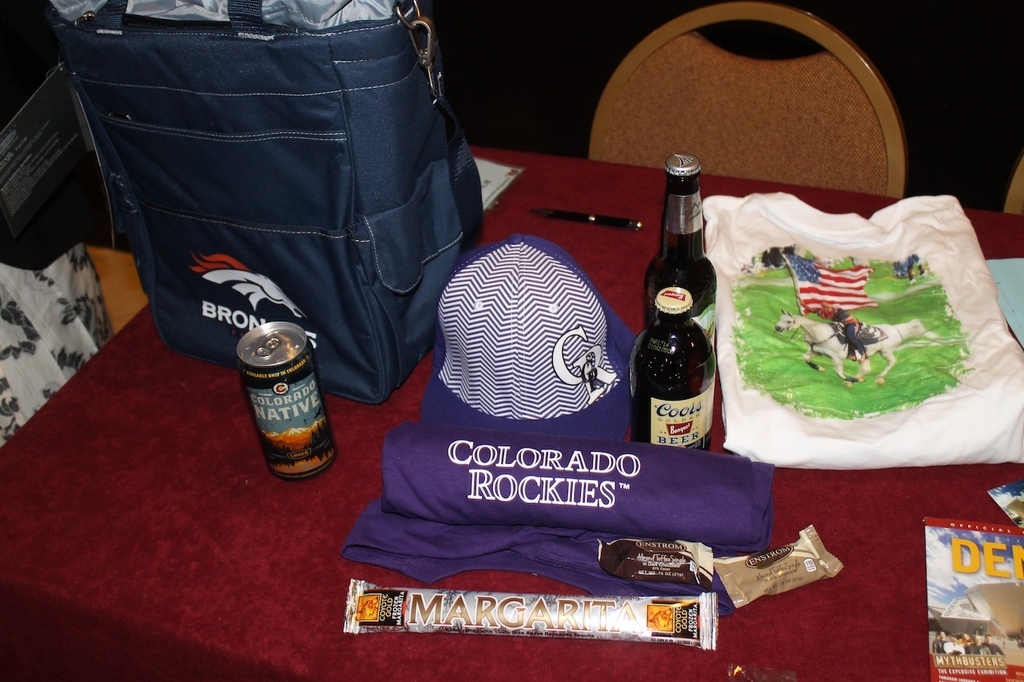 Which includes this margarita in a tube!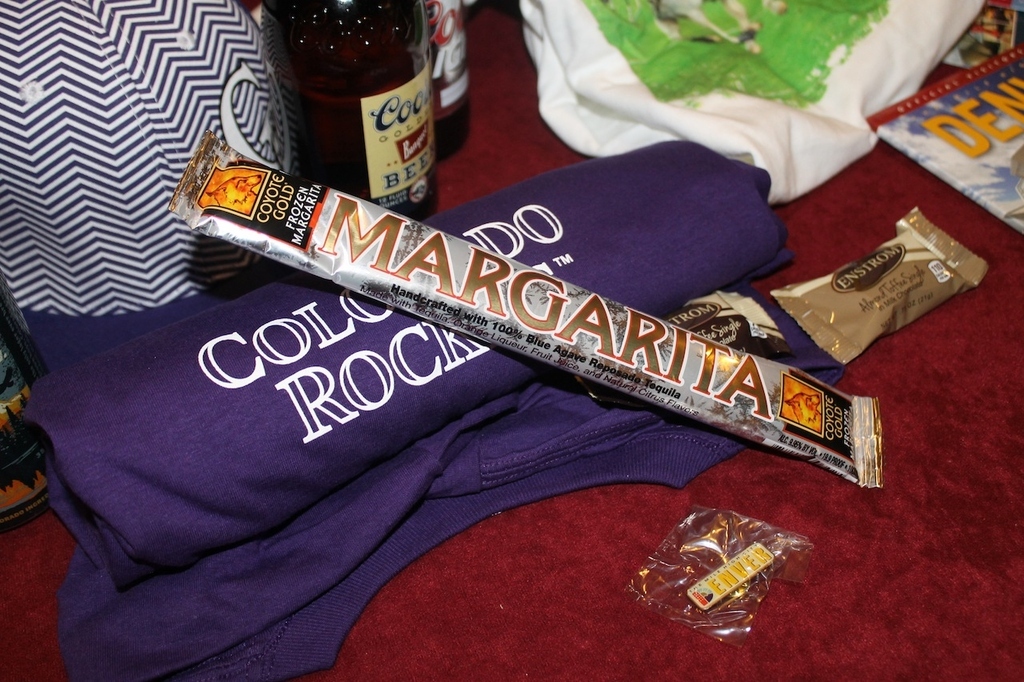 When asked to define his city's bid for the RNC, Denver's representative said: "The answer is two words: Peyton. Manning."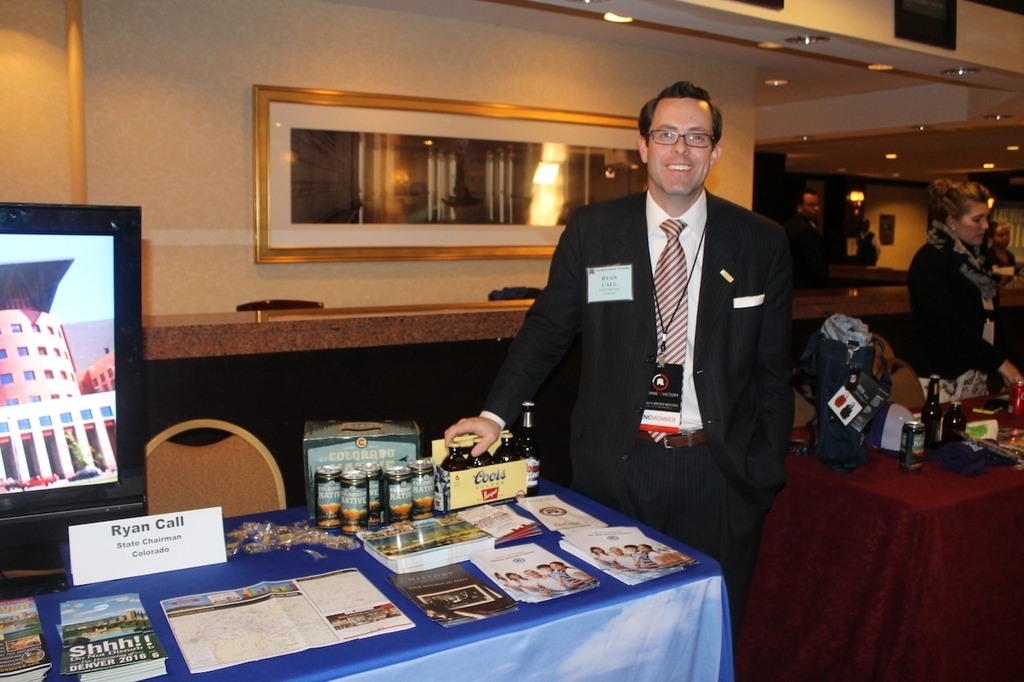 Are you from Kansas City? Well get ready to amaze!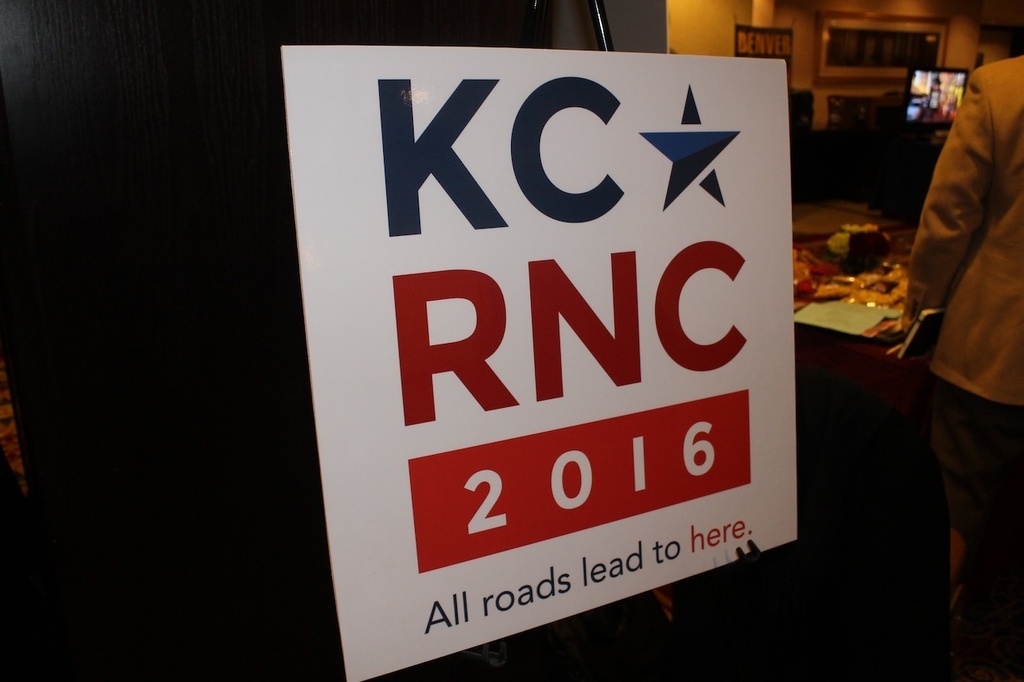 Your table has popcorn and bags of coffee and chocolates.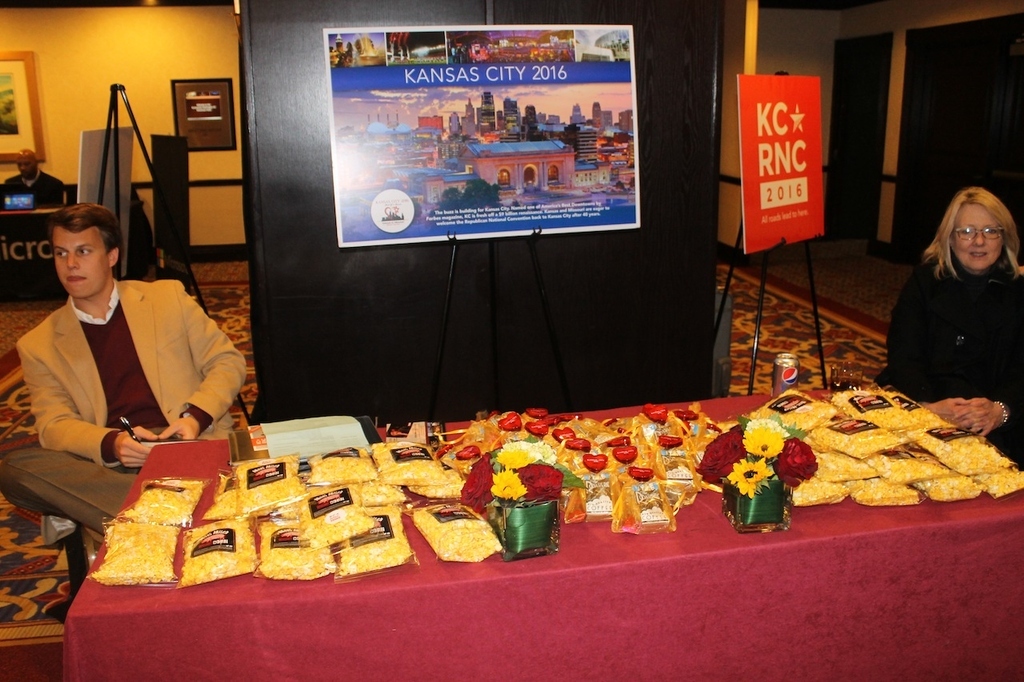 When asked to define the city's bid for the RNC, the Kansas City representative said: "We are the heart of America."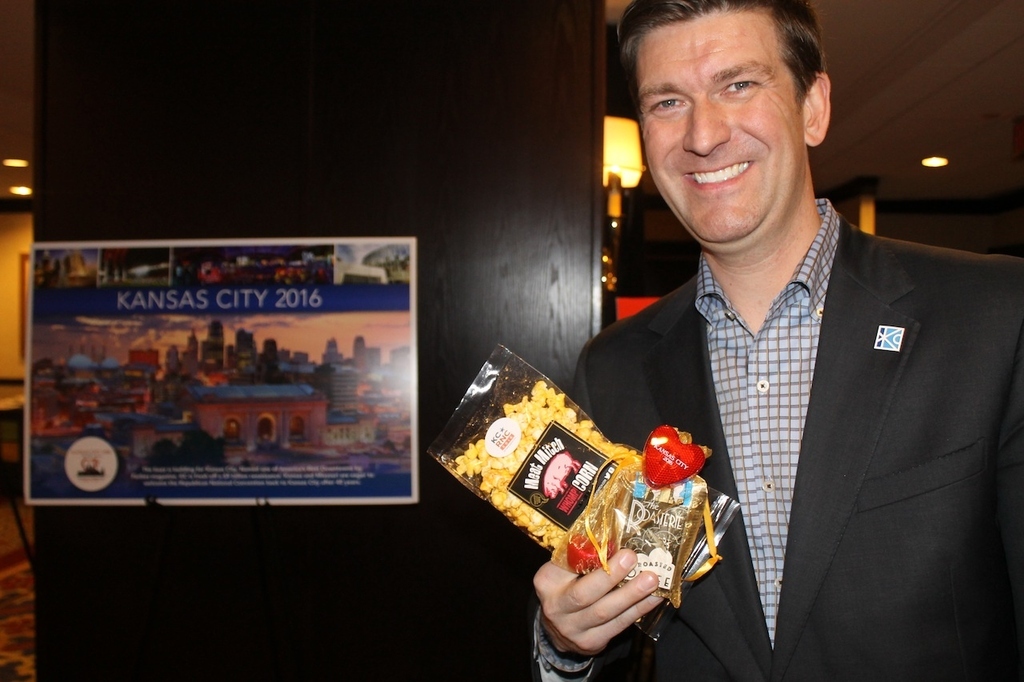 Are you from Vegas? Your town certainly wants some RNC.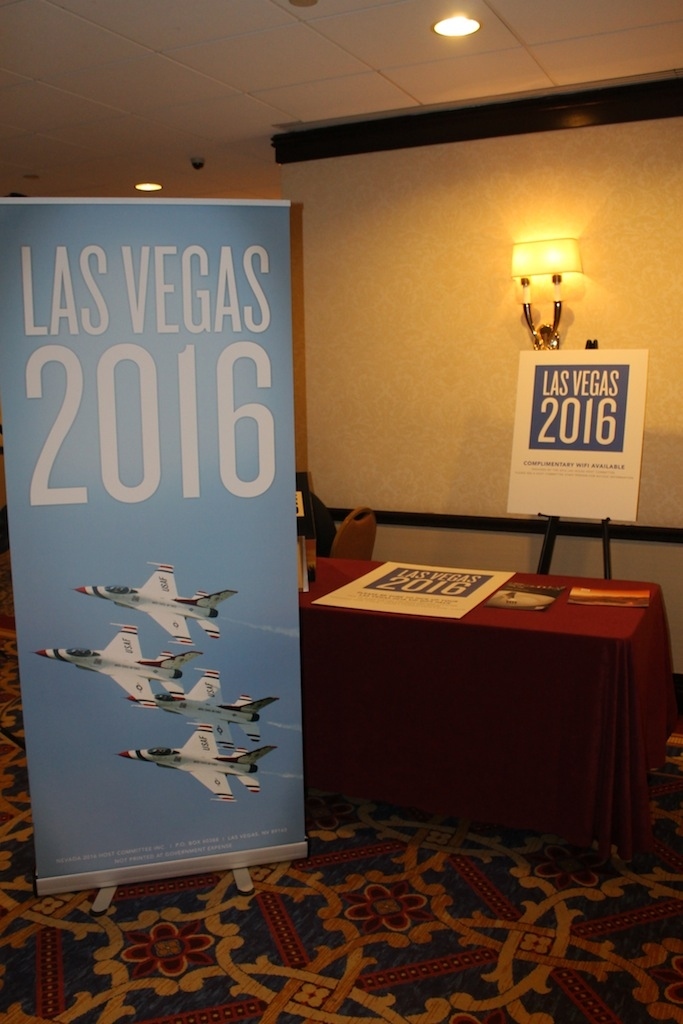 Your bid starts with buying Wi-Fi for everyone at the convention.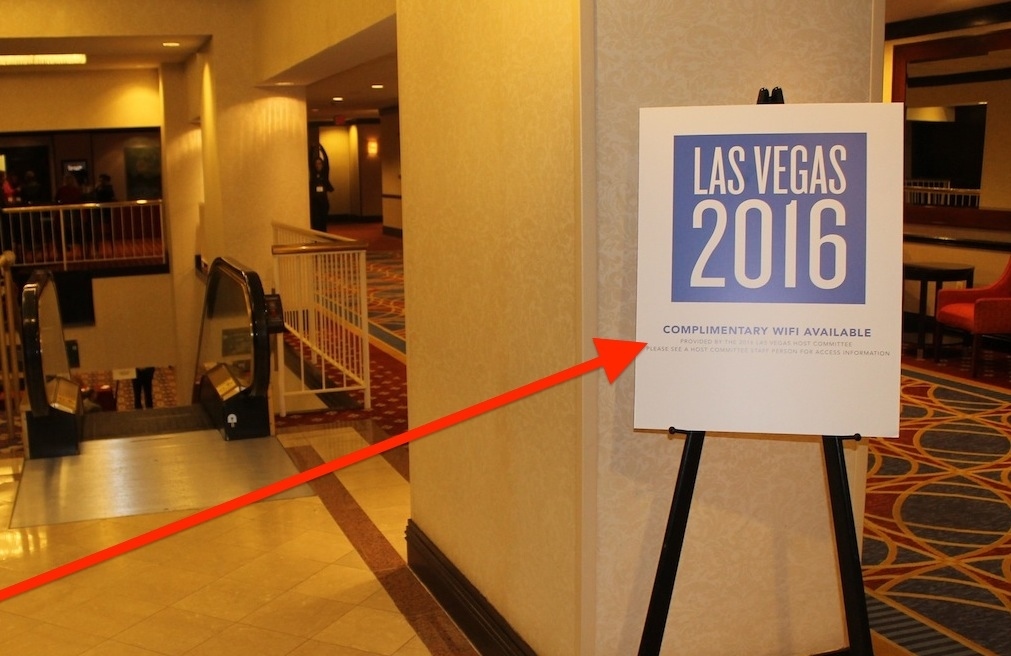 Vegas has set up entire lounges, roped off for next-level delegate schmoozing.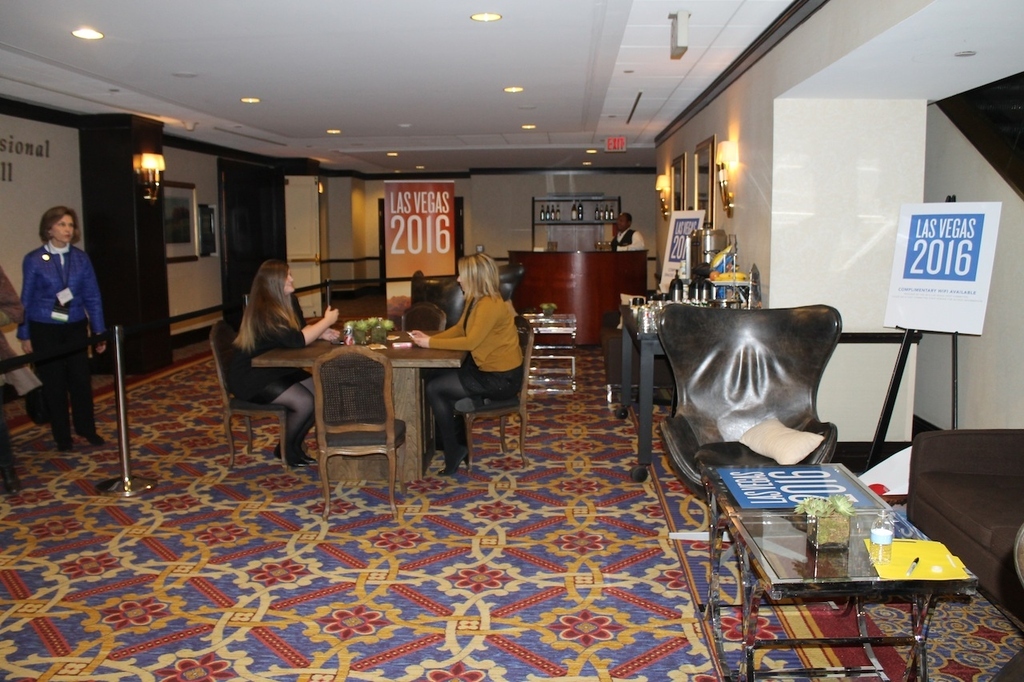 And schmooze they do! Check out these snacks in the lounge!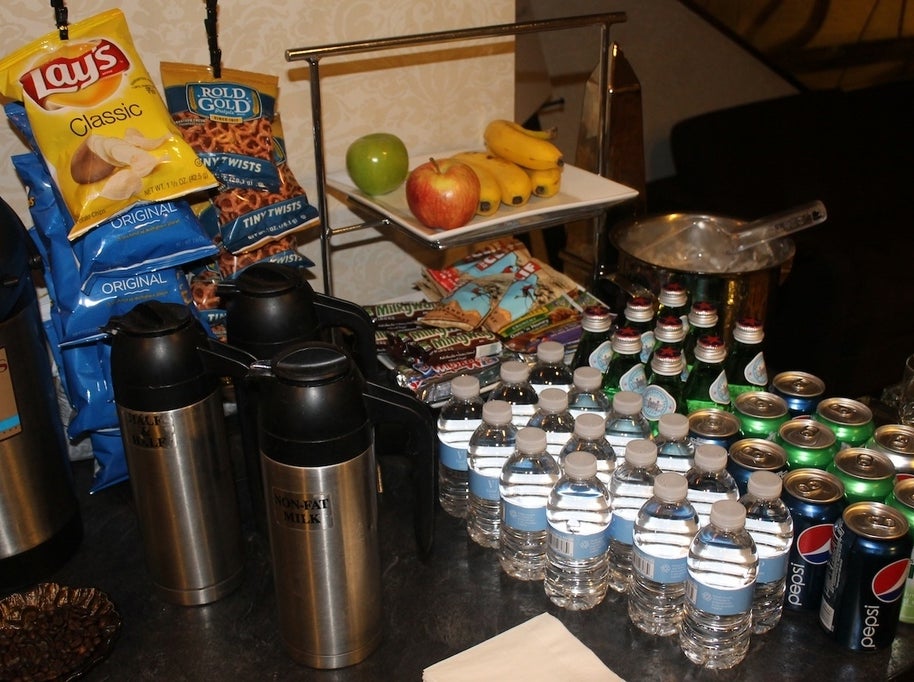 NOM.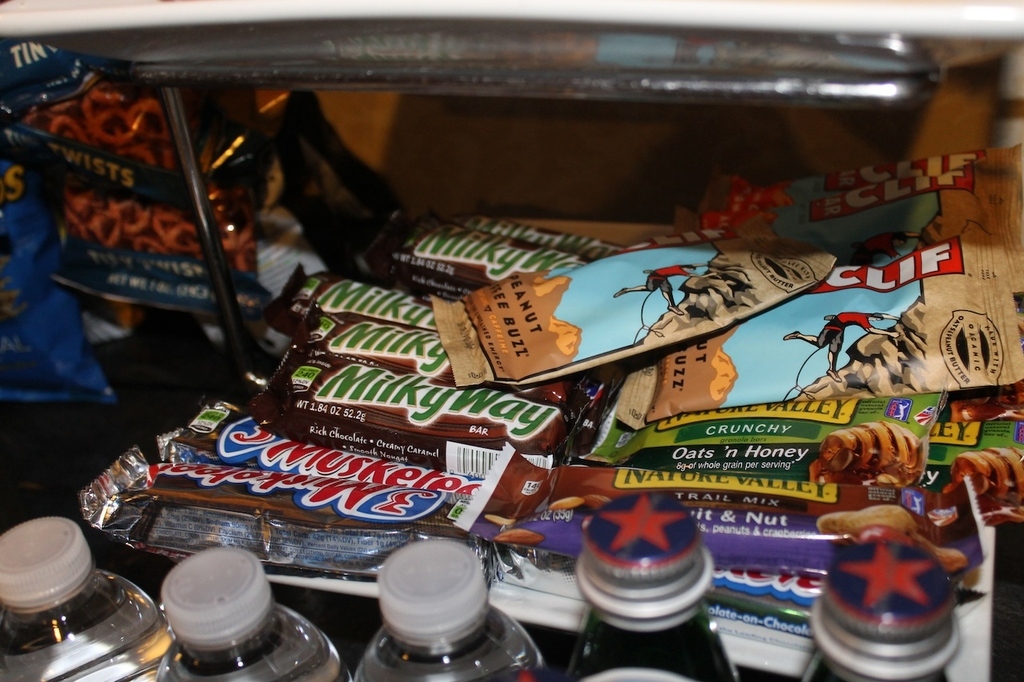 Vegas has hats and binders with "Vegas 2016" embossed on them. It also has DELEGATE CREDENTIALS ALREADY PRINTED OFF.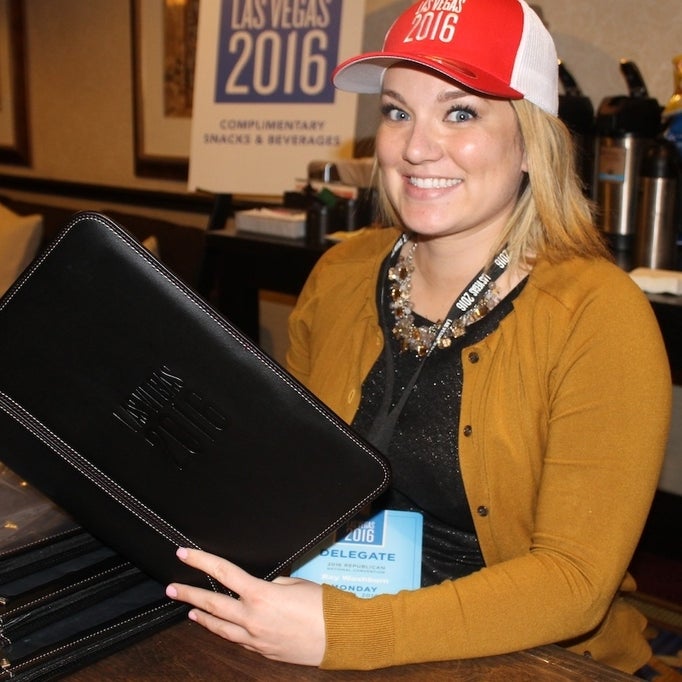 But snacks and SWAG are not enough for Vegas. It has an OPEN BAR.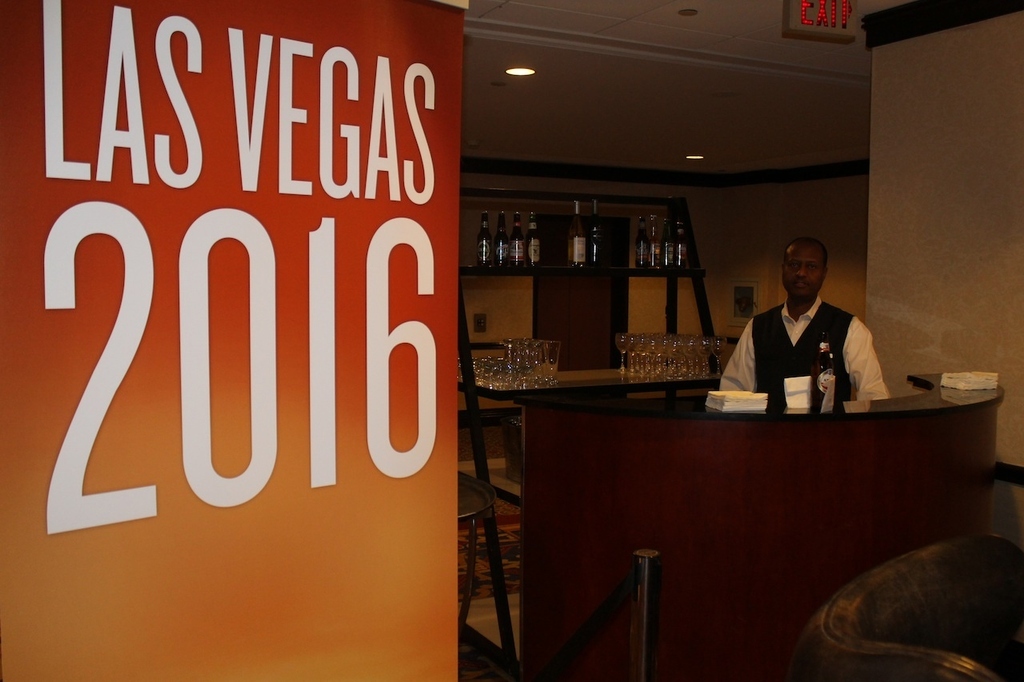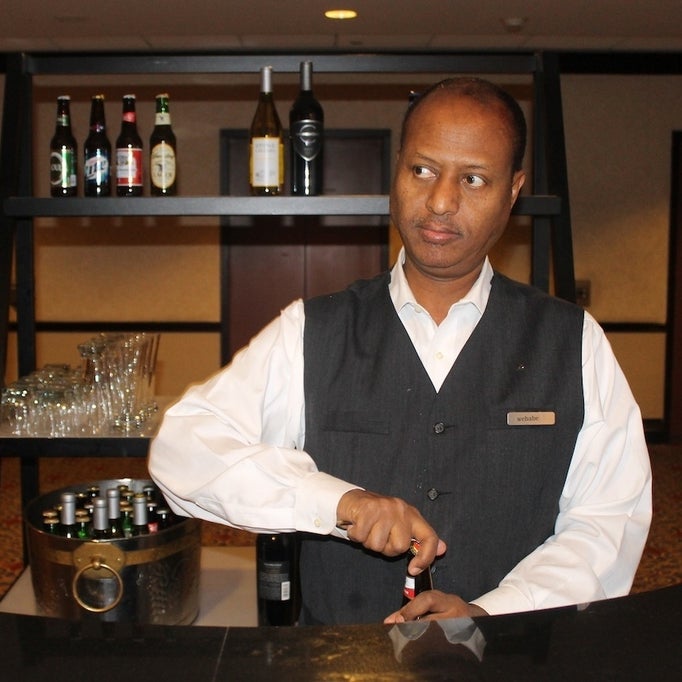 Oh, and Vegas has TWO of these boozy paradises set up at the RNC meeting.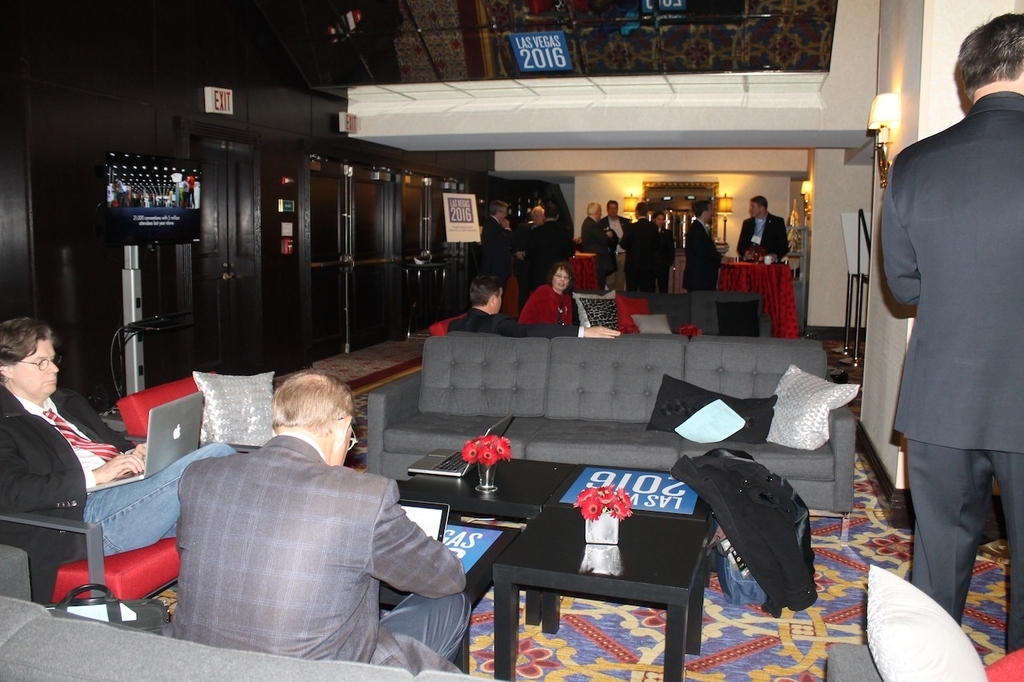 Snacks, an open bar, and a sparkle pillow. What else do you need?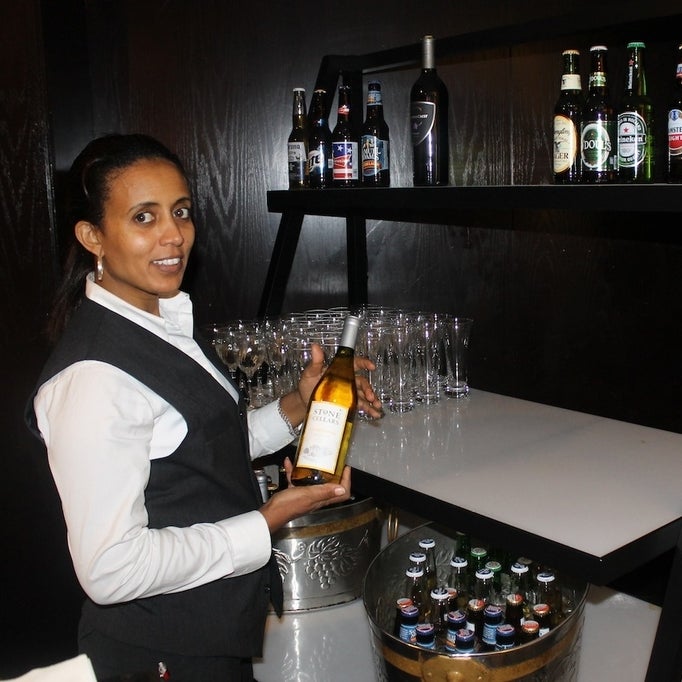 When asked to define the city's bid for the RNC, a Vegas representative said: "Las Vegas is ready, this is what we do."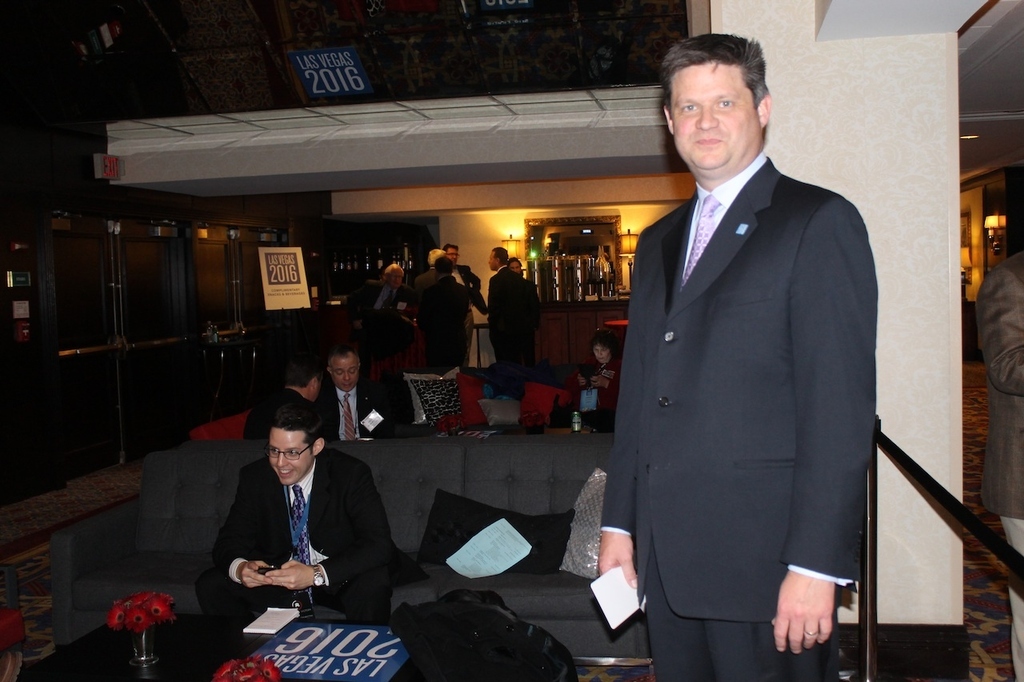 Are you from Columbus, Ohio?! Here is your table.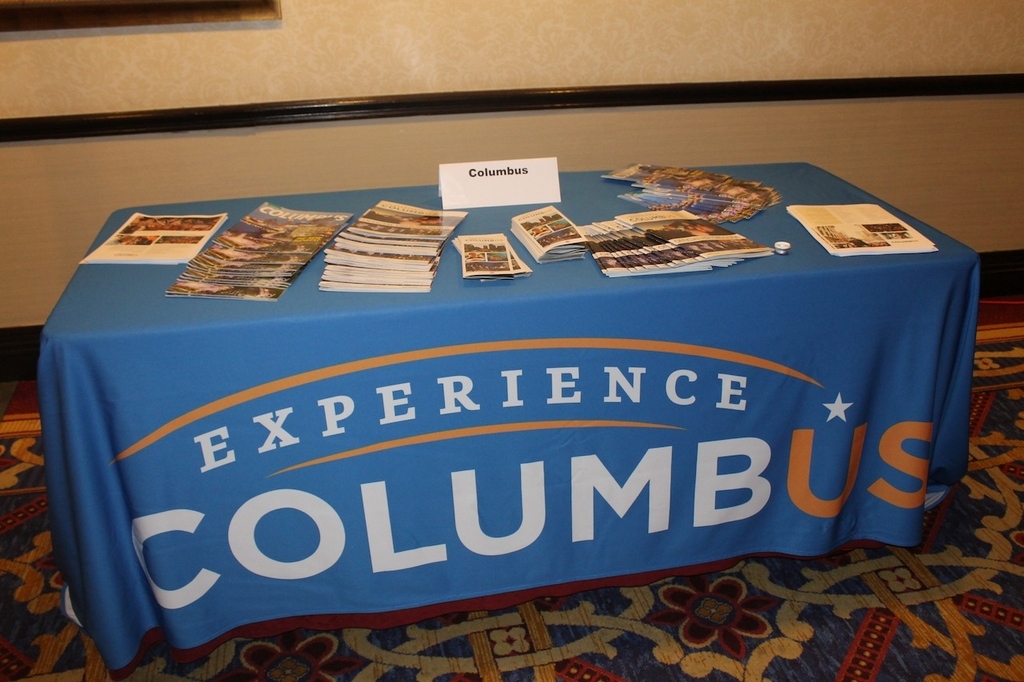 You brought ice cream!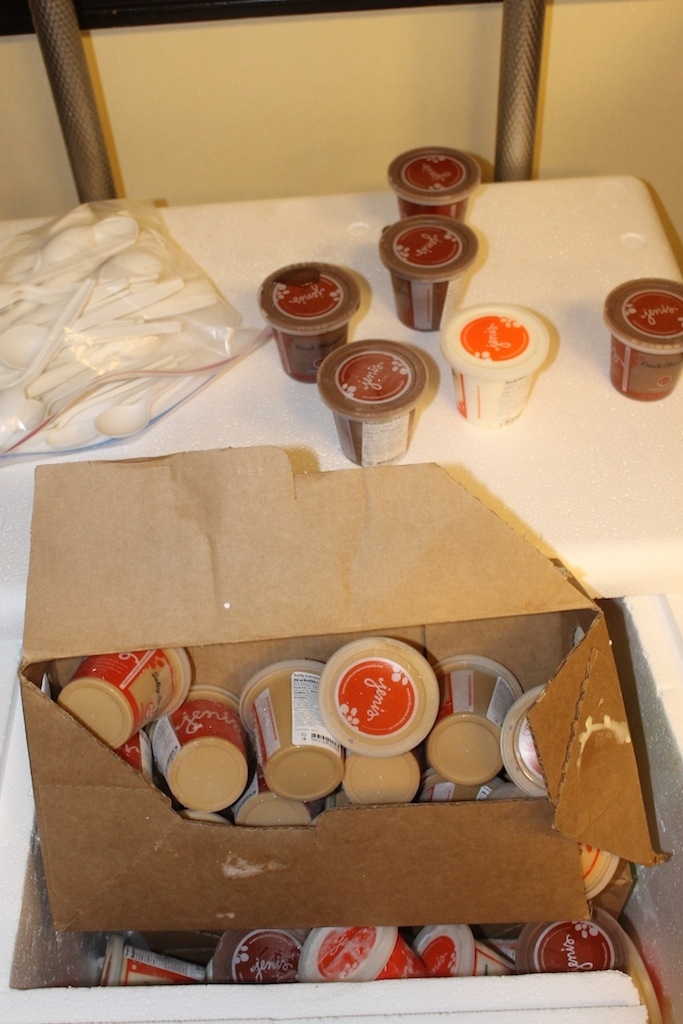 And since I could not find a Columbus representative all day, I made up a slogan for you.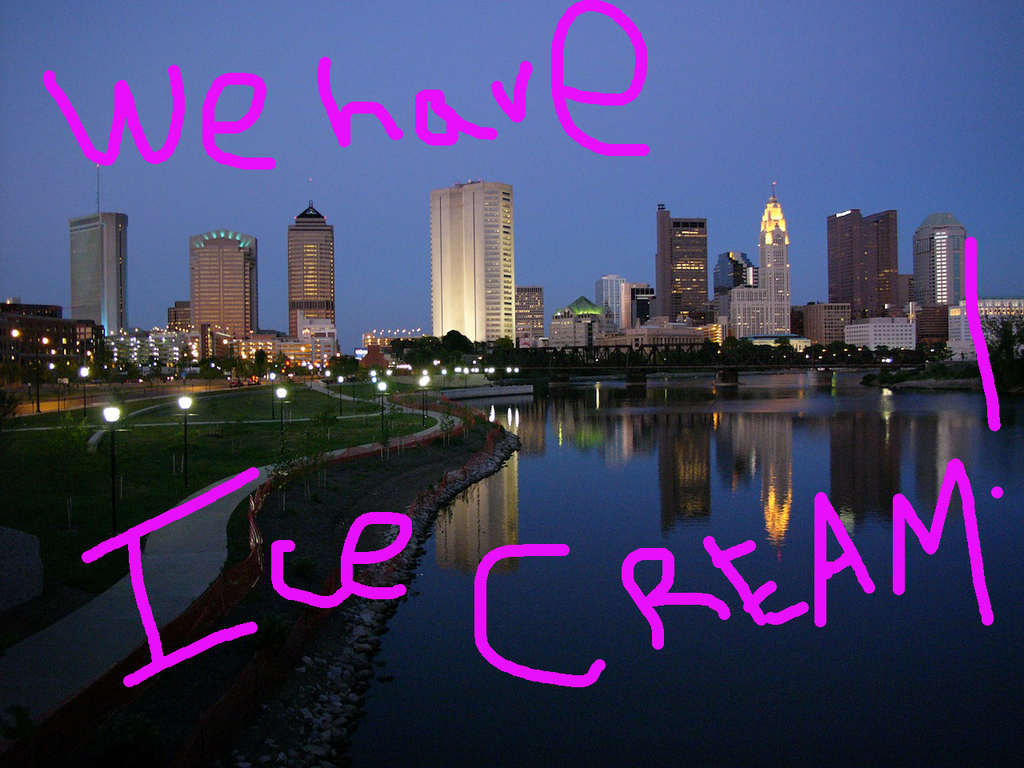 Good luck to all you cities in your bid!