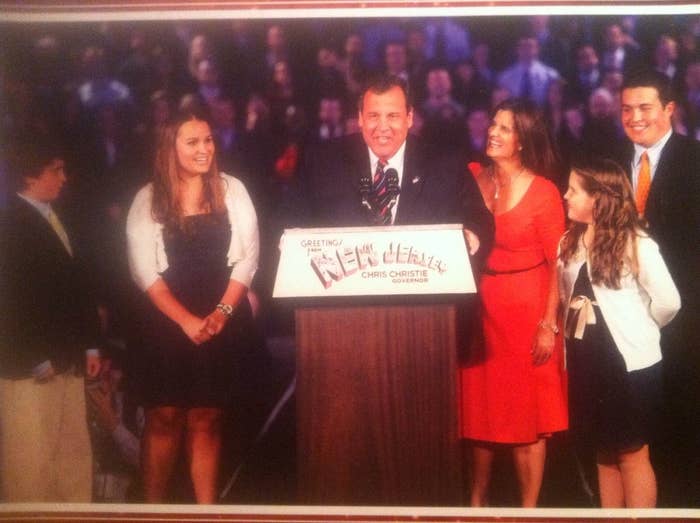 Iowa Republicans were certainly on Gov. Chris Christie's Christmas list.
At least five Republican officials in the caucus state received holiday cards from the governor and his family, paid for by the New Jersey Republican State Committee. The cards feature photos from his electoral victory speech in November.
State Reps. Bobby Kaufmann and Peter Cownie both received the Christmas wishes from Christie, even though they have had no formal contact with the governor.
"I have never met him and don't know anyone in his camp," Kaufmann said, "but I'm glad he's thinking about us."
Kaufmann said Christie was the only potential GOP presidential contender to send a card this year and that multiple other representatives received wishes.
Jake Highfill, a Republican House member from Johnston, Iowa, who also has no Christie connection, said he was "really surprised" when he received the Christmas card.
"When I looked at the address and it said New Jersey I was so confused," Highfill told BuzzFeed. "I don't know anyone in New Jersey. When I opened it, I laughed for 10 minutes. Smart move by that guy, but you know, it's not even the midterms yet."
Highfill took to Facebook to commend the Christie camp for "thinking ahead."
A request for comment from Christie's office was directed to the New Jersey Republican State Committee.
Ben Sparks, a spokesperson for the New Jersey GOP, told BuzzFeed that Iowa Republicans were in no way targeted by the mailing, and provided the following statement:
"The New Jersey Republican Party sent cards to a wide variety of Republicans wishing them a Merry Christmas and happy New Year. It's a message that transcends state lines, and we'd like to take this opportunity to send our best wishes for the New Year to all the BuzzFeed readers out there as well."
The card's front and back features scenes from Christie's Asbury Park victory speech and opens with a Bible verse from Romans 15. The card itself was paid for by the New Jersey Republican State Committee.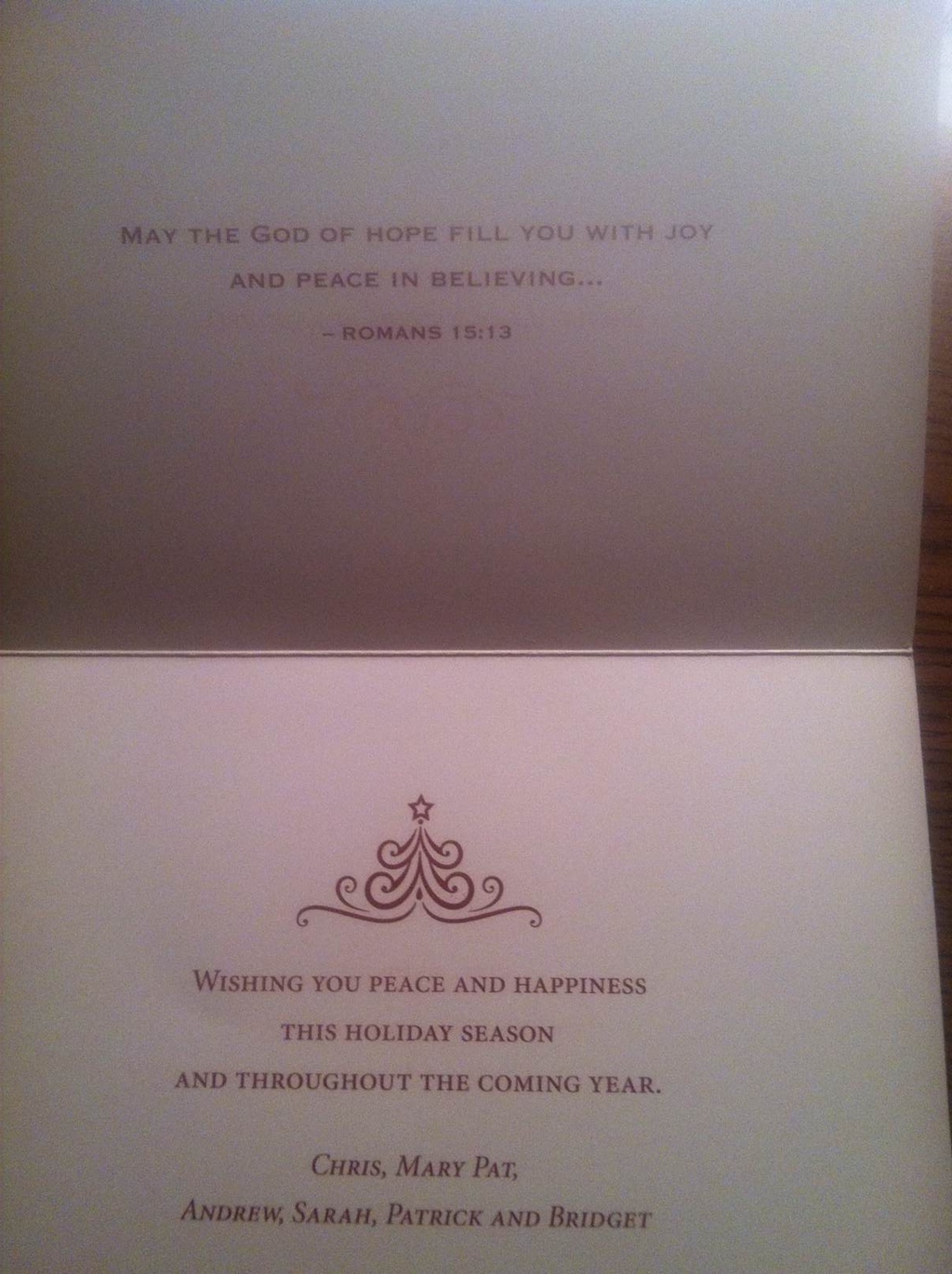 What's up, Iowa.