Chris Christie Supporters Demand A Run For President
"He is a puppy dog."
BRIDGEWATER, N.J. — Since late 2009, there has been a growing drumbeat of speculation around a Chris Christie presidential run. The dominant Christie victory on Tuesday, complete with gains in seemingly every voter demographic, shifted the speculation of a run to assumed political fact.
However, Christie's allure for higher office has been a point of criticism. His opponent for New Jersey Governor, Barbra Buono, used the possibility of a Christie presidential run as a cornerstone for attacking him on the stump. "I'm the only one running for governor," Buono declares in one ad. "Chris Christie's got his sights set on the Republican presidential primary."
But the tactic did not work. Perhaps because many of constituents welcome, and even demand, that their governor run for higher office.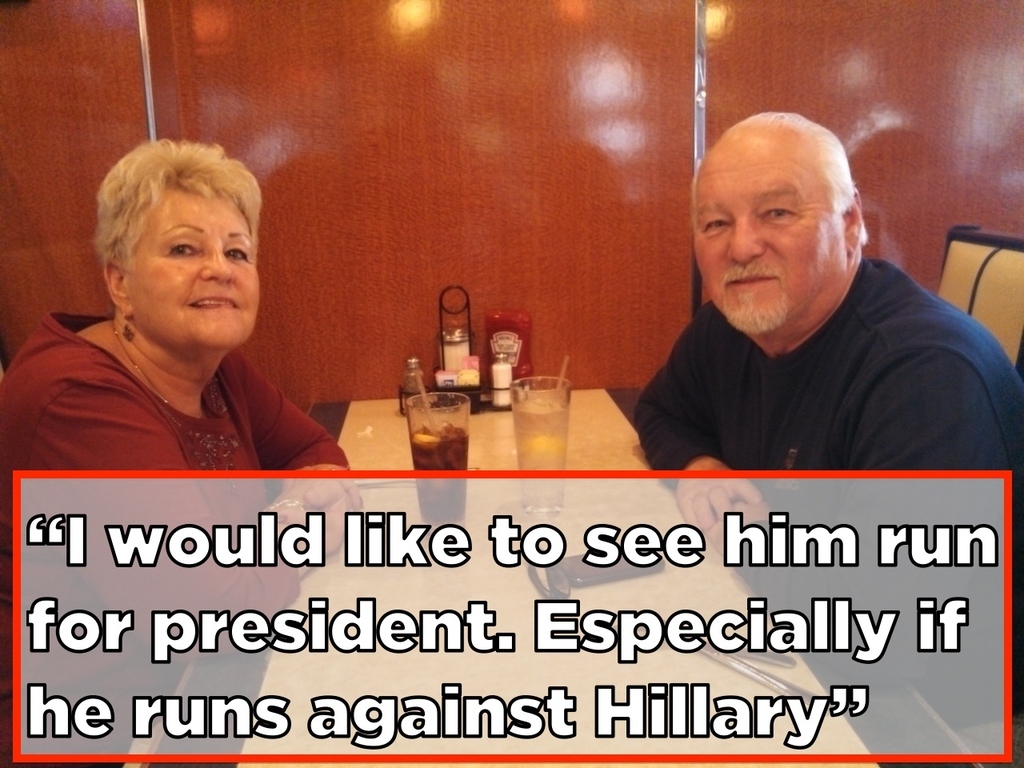 At his last campaign stop on Tuesday, a jovial Christie was swarmed by supporters in a Bridgewater, New Jersey diner, many seeking autographs and photos. "You are gonna win in a landslide," said an elderly woman as she squeezed the rotund governors cheeks. "I hated you when you first started this," said a teacher, "but now I see how you managed this mess and I'm proud of you."
Theresa Rossner, a New Jersey native, waited for hours to see Christie on election day for one specific reason, "In three more years he is going to be our President. Mark my words."
That sentiment was shared by Marlene and Donald Taney who have voted for Christie twice. "I would like to see him run for president. Especially if he runs against Hillary," said Donald. "But the Republicans could nominate Snoop Dogg for all I care. I would still vote for them." Donald's wife, Marline, states simply, "He will be the next president without a doubt. I don't see what the problem with that is. Could do the country some good to have a person who works with both sides."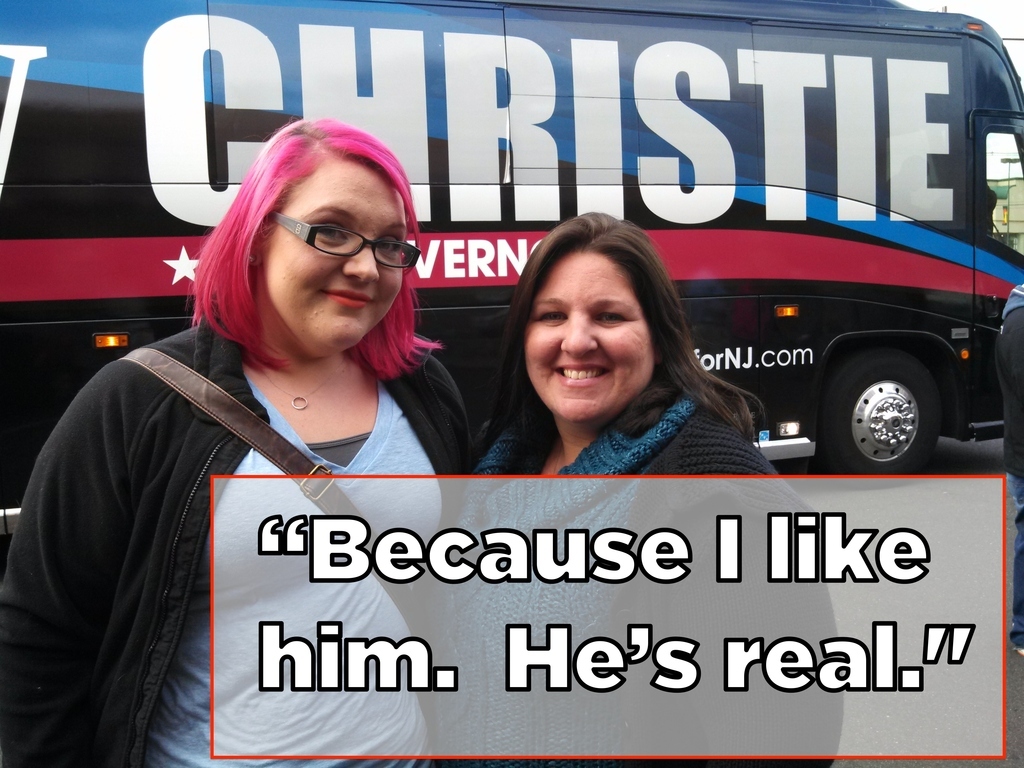 Christie's appeal crosses over many traditional Republican lines. Democrat Kaitlin O'Rorke stopped into the diner to see Christie on her way to go vote for him. The young, pink haired, highly pierced O'Rorke shrugged her shoulders and explained she liked him because "he's real. I have other democrat friends who support him too."
16-year-old Evan Wald had just met Christie for the first time moments earlier. Wald, who describes himself as an independent, says he hopes his first presidential election will provide him an opportunity to vote for Christie. "I will be voting for the first time in the next election. I hope the Governor runs so he will be my first vote."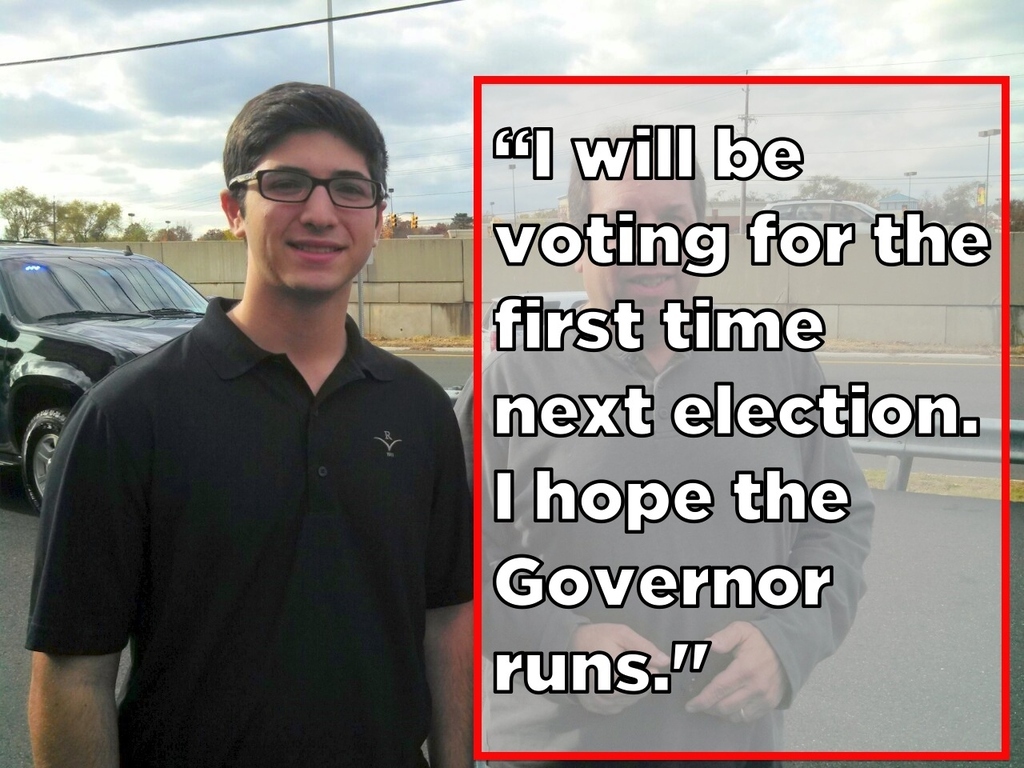 James Katsantonis is also an Independent and the owner of the diner where Christie made his final campaign stop. Katsantonis says Christie won him over by being an "everyday man." "People are just tired," he said. "Everyone's hurting one way or the other." The small business owner says all Christie will have to do is pick the right Vice President and "he will be the next president without a doubt."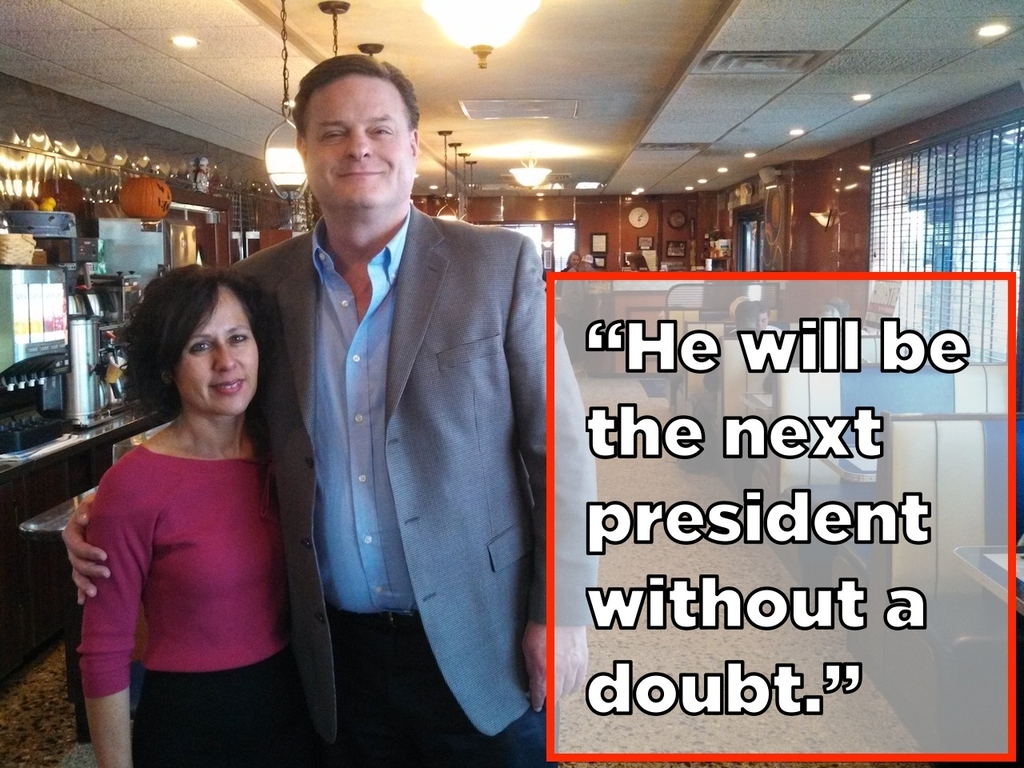 Anna Columbus and Janice Fields run the statewide group Women For Christie. They say the country and especially women, need to get ready for a Christie presidential bid. "We just hope the country is ready for a straight talker," says Columbus adding, "And if you're a woman you have to learn how to take it." Christie has been accused of talking down to his female opponent on the campaign trail. "He doesn't bully women. He's a puppy dog," adds Fields emphatically.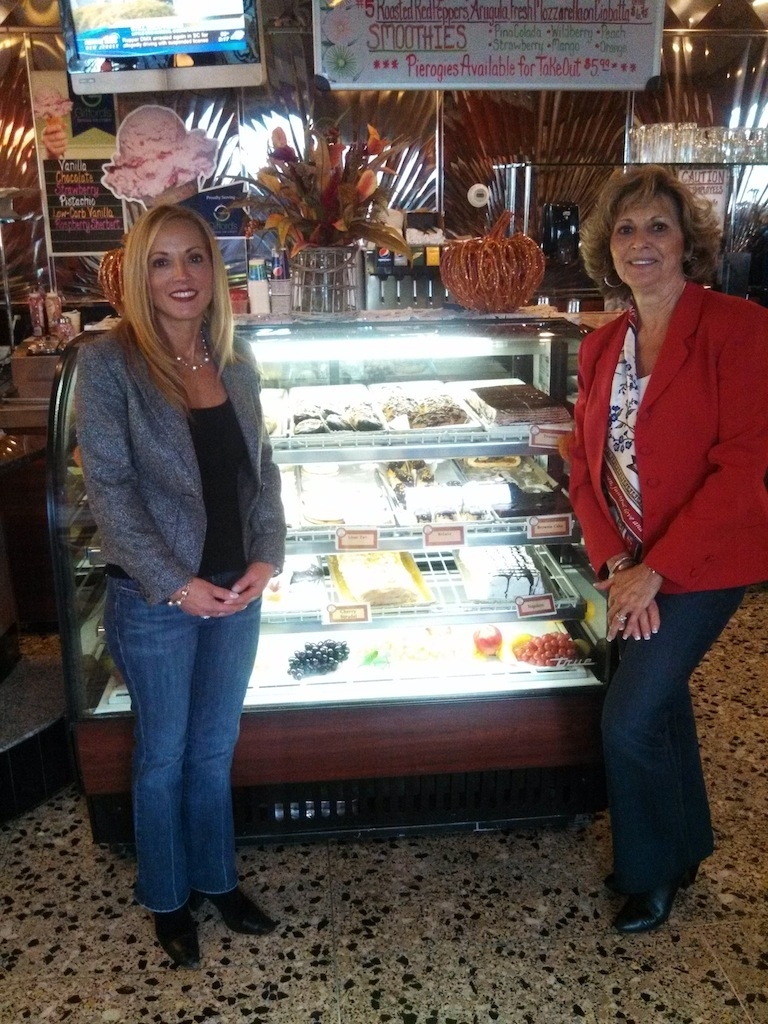 The two lit up on the thought of a Christie presidency, "Who better than him?! We wanna work for him again."
Columbus and Fields, who are working their second Christie election, marveled at his crossover appeal with Democrats while they were phone banking, saying it "made them proud." "Especially," says Anna in a whisper, "Since I'm married to a Democrat."