Carter Thinks His Administration Practiced Gender Pay Discrimination, Too
Former president knocks Obama for not addressing the problem earlier.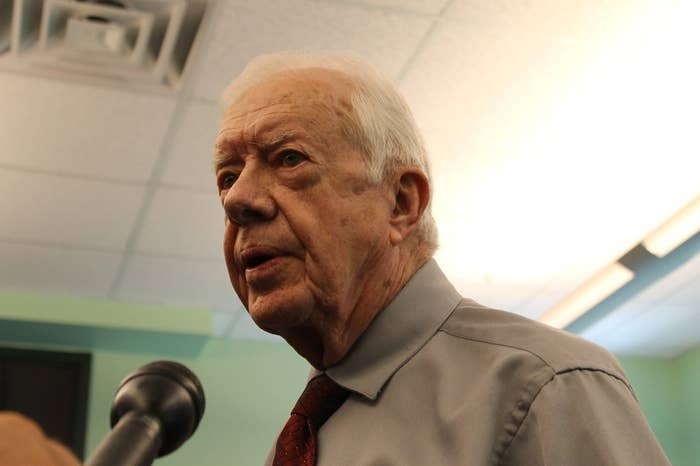 AUSTIN, Texas — President Jimmy Carter conceded Tuesday there was probably gender pay discrimination during his administration, but also said President Obama could be doing more to address disparities in income between men and women.
Carter admitted that gender pay discrimination "probably did exist" in his administration, but said he does not have the exact statistics.
"I would guess that those salary discriminations and discrepancies where there when I was [president]," Carter said, going on to say he championed a historic number of female appointments while in office.
The former president suggested that the current administration could have done more, and more quickly, on gender inequality.
"They have been in office for five years now," Carter said. "They could have started working on this the first week [Obama] was in office."
President Obama signed two executive actions Tuesday the administration says are intended to address income disparities between men and women who work as federal contractors. One bars contractors from retaliating against conversations between employees about salaries; the other orders new data collection on pay.
Carter, who has just released a book on womens' challenges globally, was speaking at the Lyndon B. Johnson Presidential Library in Austin.