Breakdown Of The Most Awkward Hug In White House History
Carney'd
President Obama said goodbye to his press secretary of 3 1/2 years today.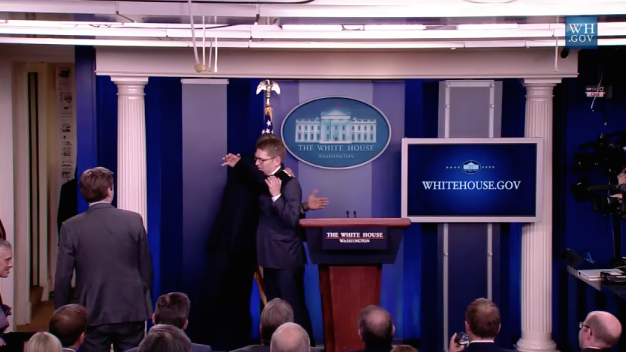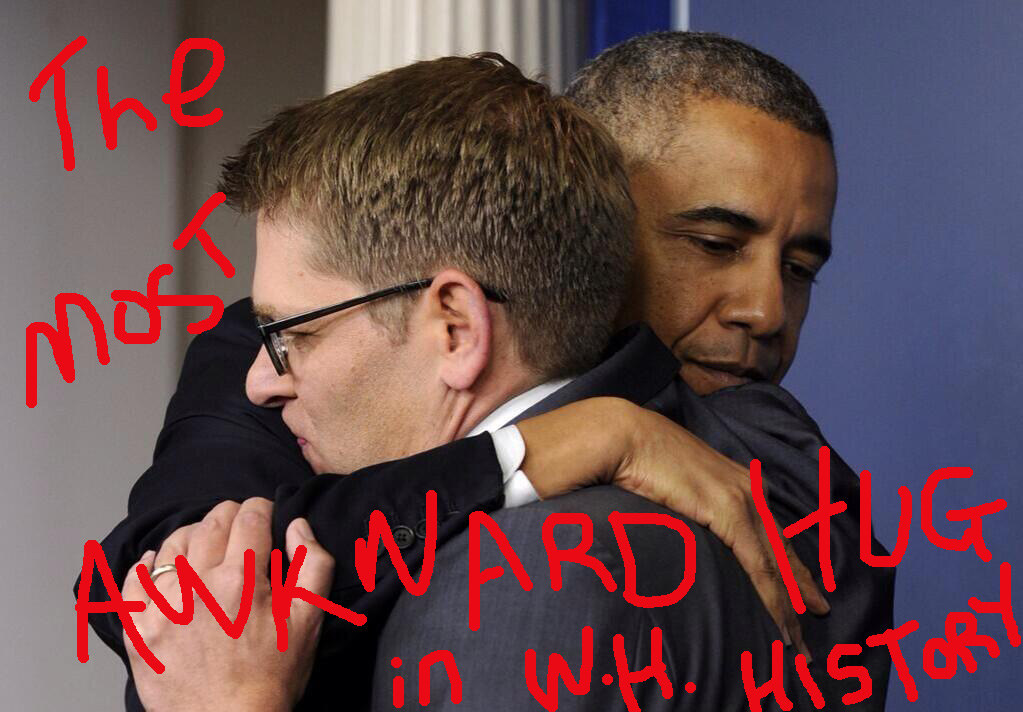 5.
Jay thought the ordeal was over (and was releasing) when suddenly, Obama used the Raptor hand to bro yank his head once more.
Thank you Jay Carney for your final, Obama administration gift to the internet.