Anthony Weiner's Insane First Day Campaigning
"I'm not blocking it, they are!"
Anthony Weiner's first day on the campaign stump for New York City Mayor was pure chaos.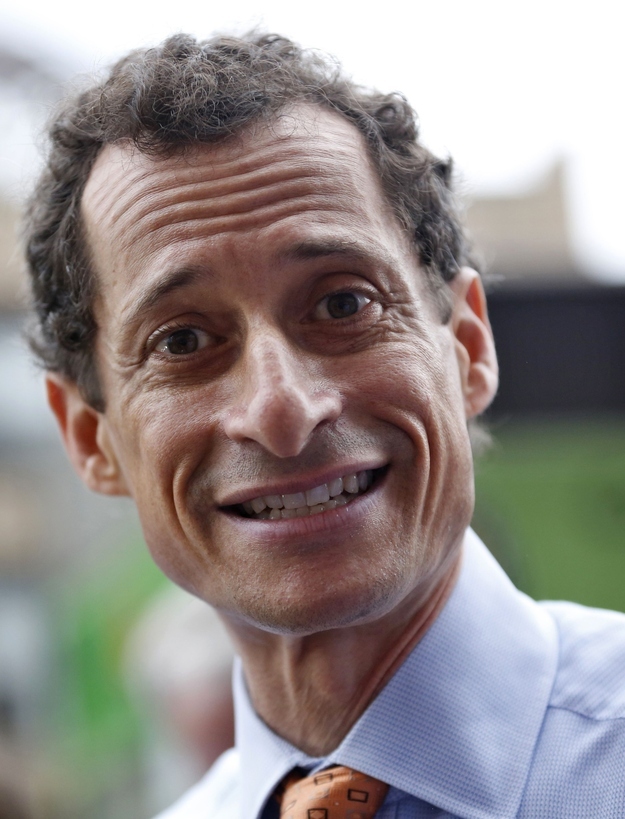 At 7:45 AM at a Harlem subway entrance.
Wherever Weiner was almost immediately swarmed by media.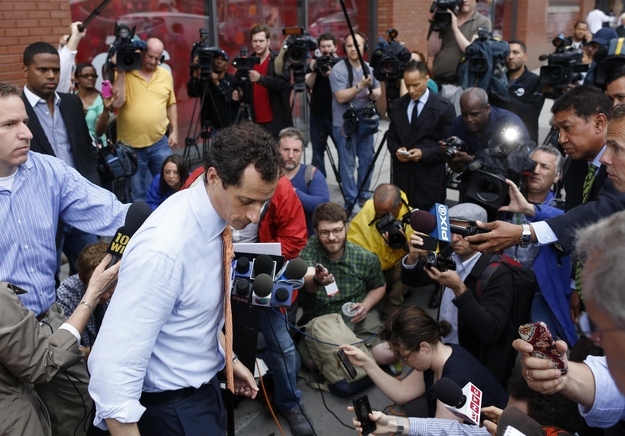 The press was so tightly packed that they could hardly get photos of the controversial candidate.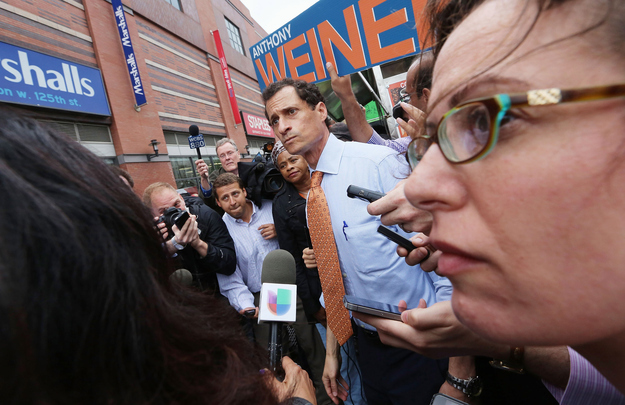 The voters who could get through the wall of press around him were very supportive of his candidacy.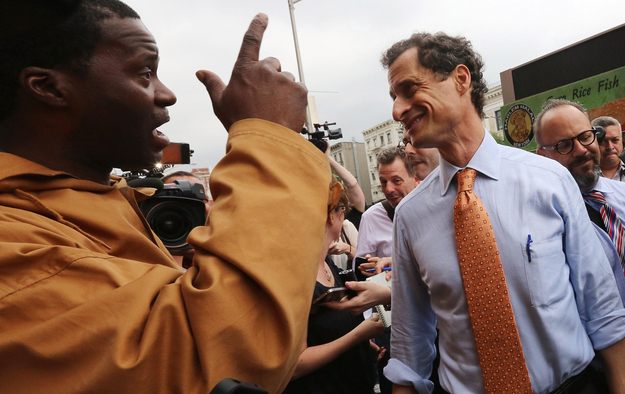 He even got a bro hug out of it.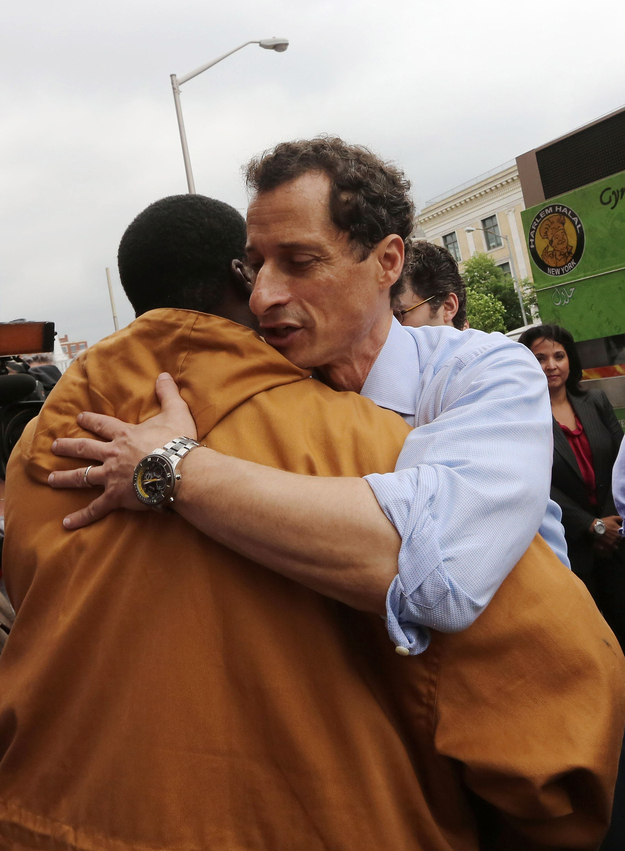 "I could use your help" he told kids on their way to school.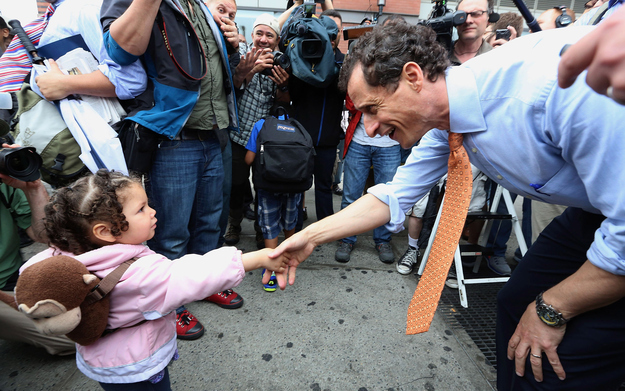 He also might have yelled at some kids.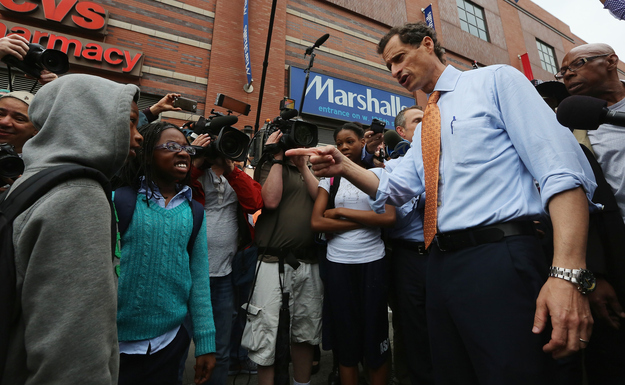 But the visit was annoying for commuters who had to deal with the huge crowd.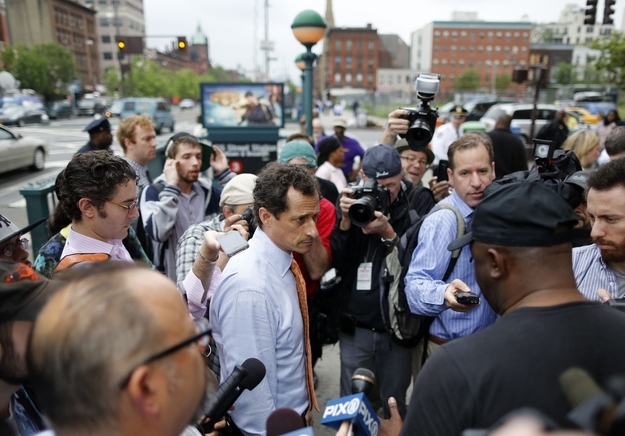 A cop even asked Weiner to move away from the subway entrance so people could get to work.
Weiner also hired a guy to hold a sign behind him everywhere he went.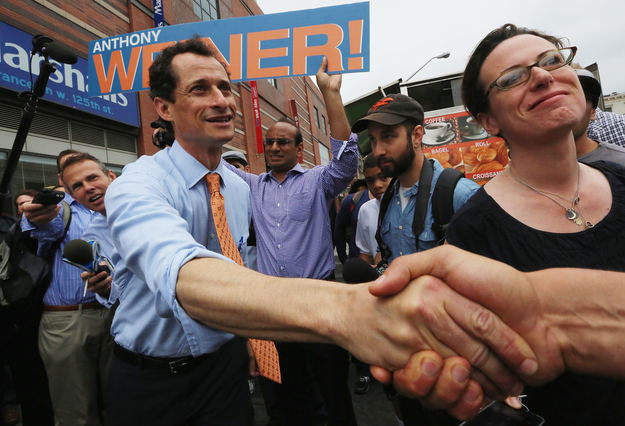 "Great job sign guy!"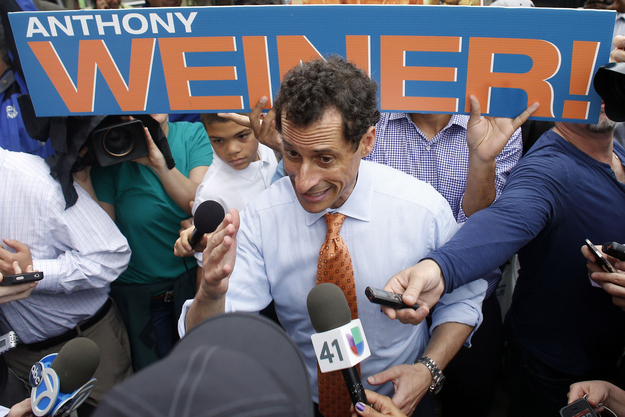 Weiner judged the press for asking about his scandal. A lot.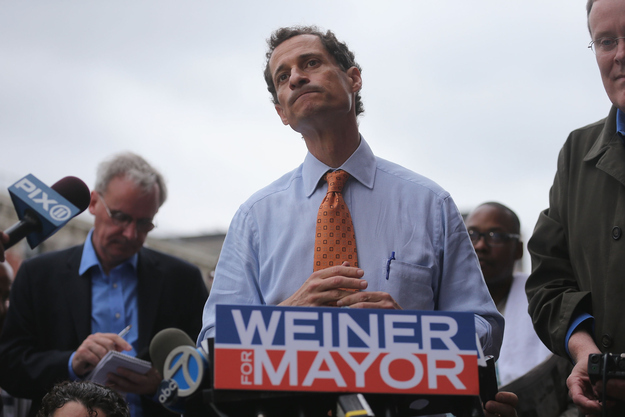 *still judging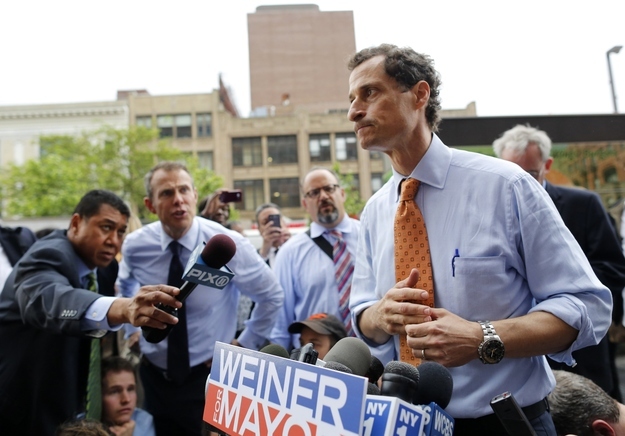 But some residents made fun of the scandal, "Instead of a hug, I really wanted a text!" reports Polititicker.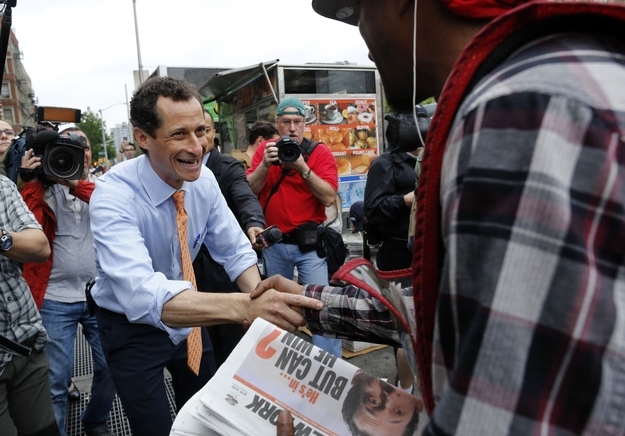 Weiner then got on the subway himself, doing this Abbey Road thing.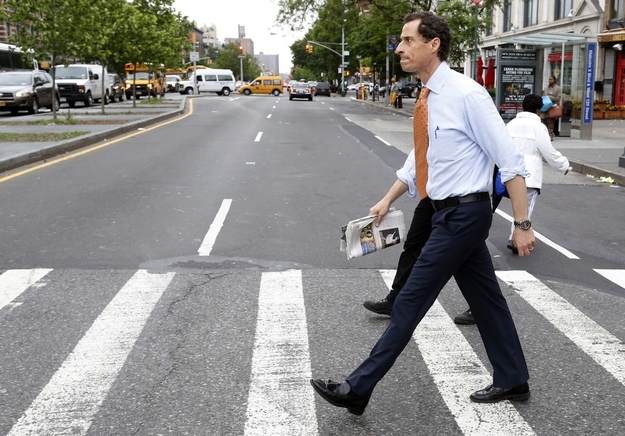 You can bet the press followed him.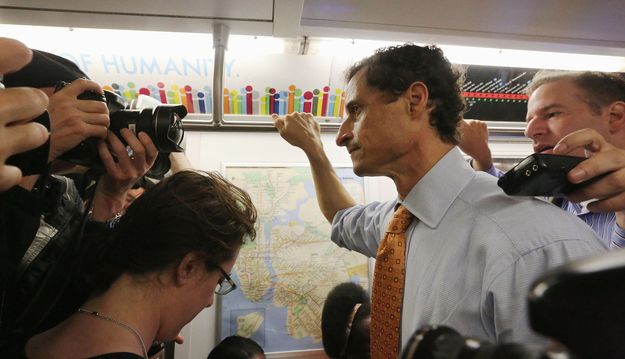 SWARMED.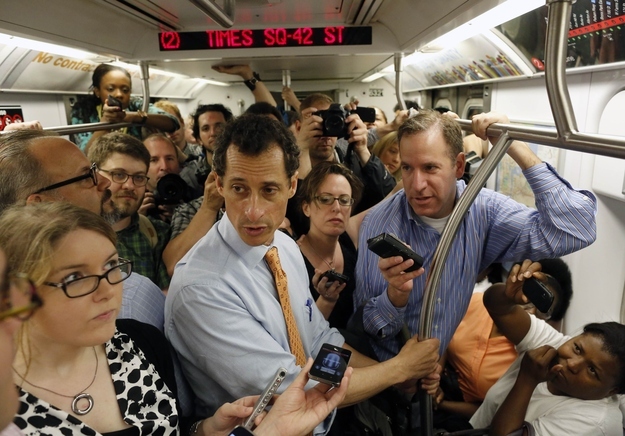 They made it hard to talk to a constituent on the subway. Not that anyone on the New York subway wants to talk to you.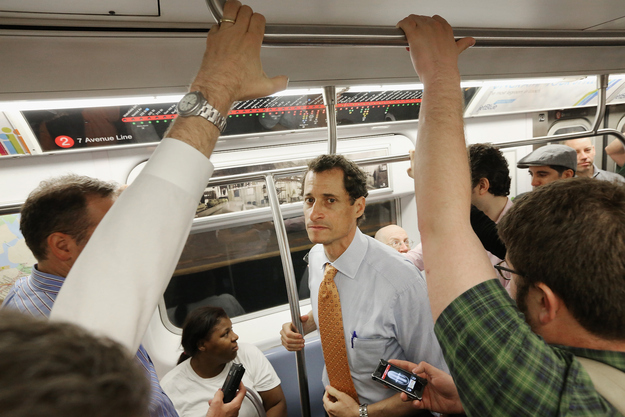 One of the few supporters he could speak with told him "Stay off of Facebook and all of that. Leave that alone!"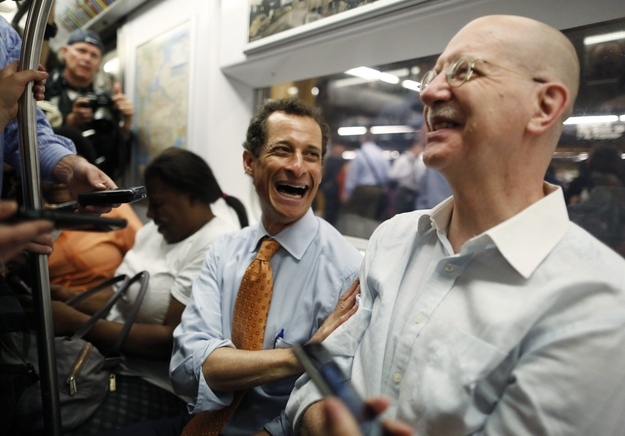 And everyone in the media says: "Welcome back!"