A Hill Staffer Convinced Park Rangers To Move The Gates On The Lincoln Memorial
Hope for America!
You may have heard that many monuments in D.C. are temporarily shuttered due to the government shutdown.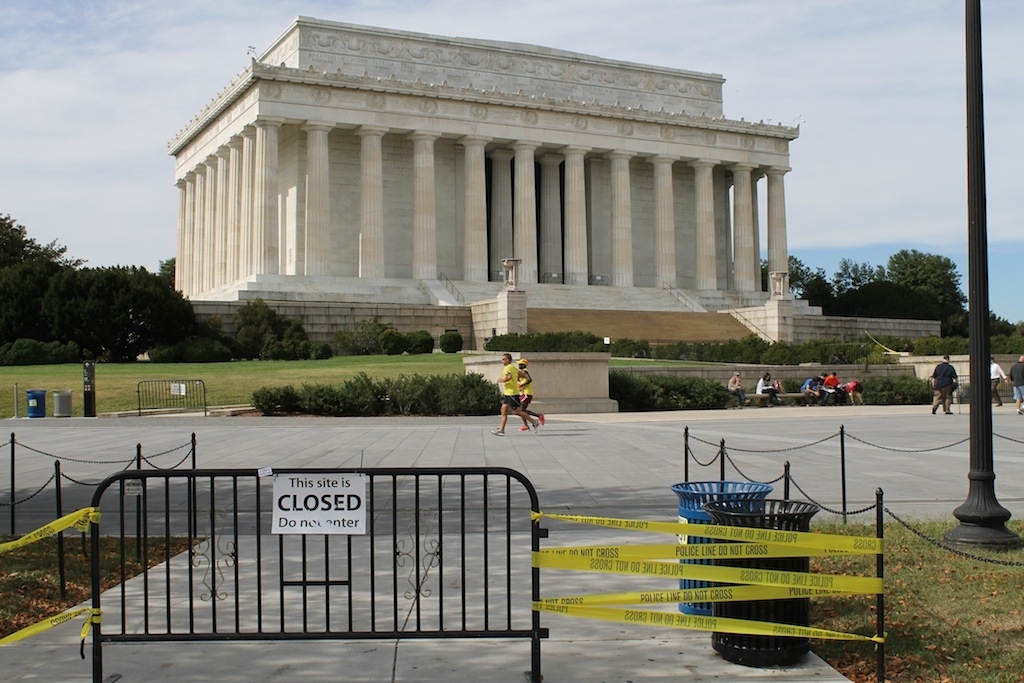 And popular sites, like the Lincoln Memorial, are heavily guarded.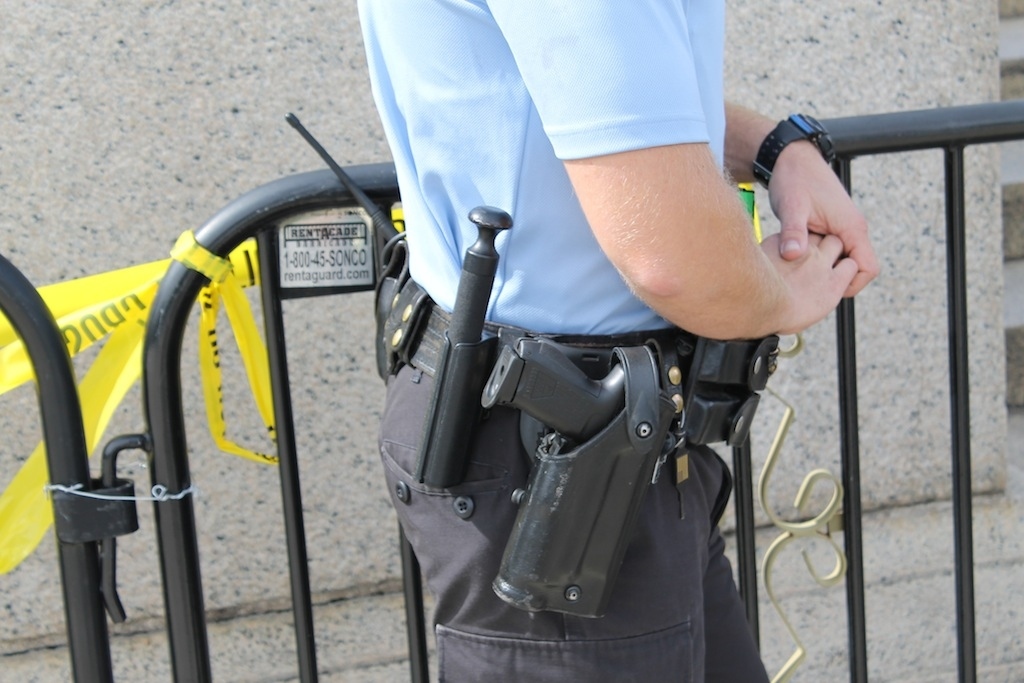 And ugly barricades are blocking some visible aspects of the monument, including these three that are situated right in front of the Lincoln statue.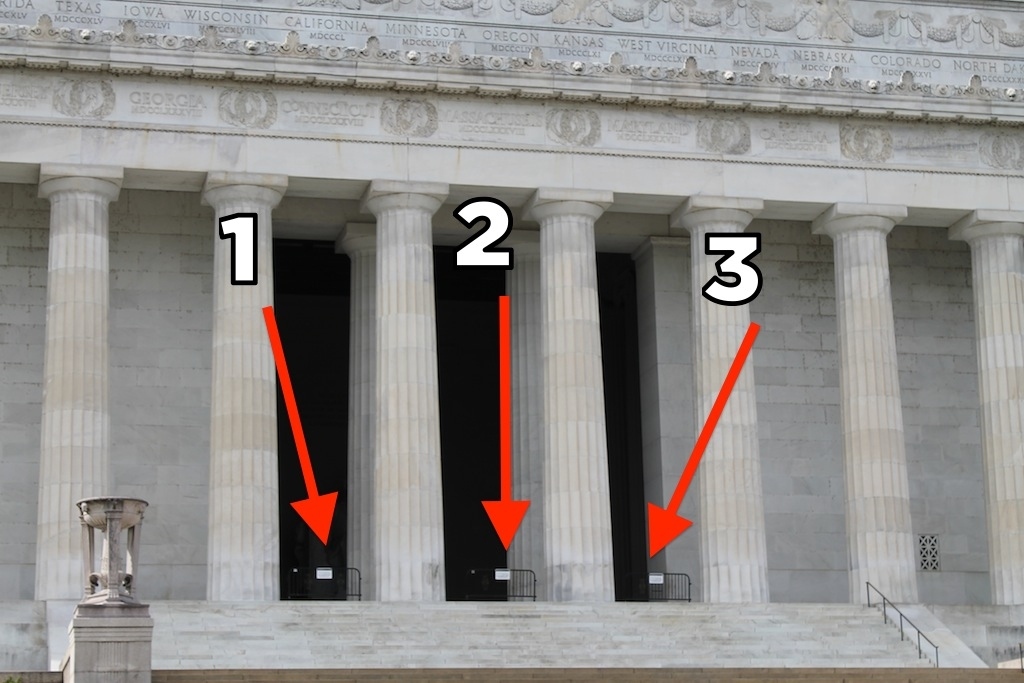 The problem is, anyone trying to take a picture of the monument will have those damn barricades ruining the photo.
But one man decided to change all that today. This is a staffer for Montana congressman Steve Daines.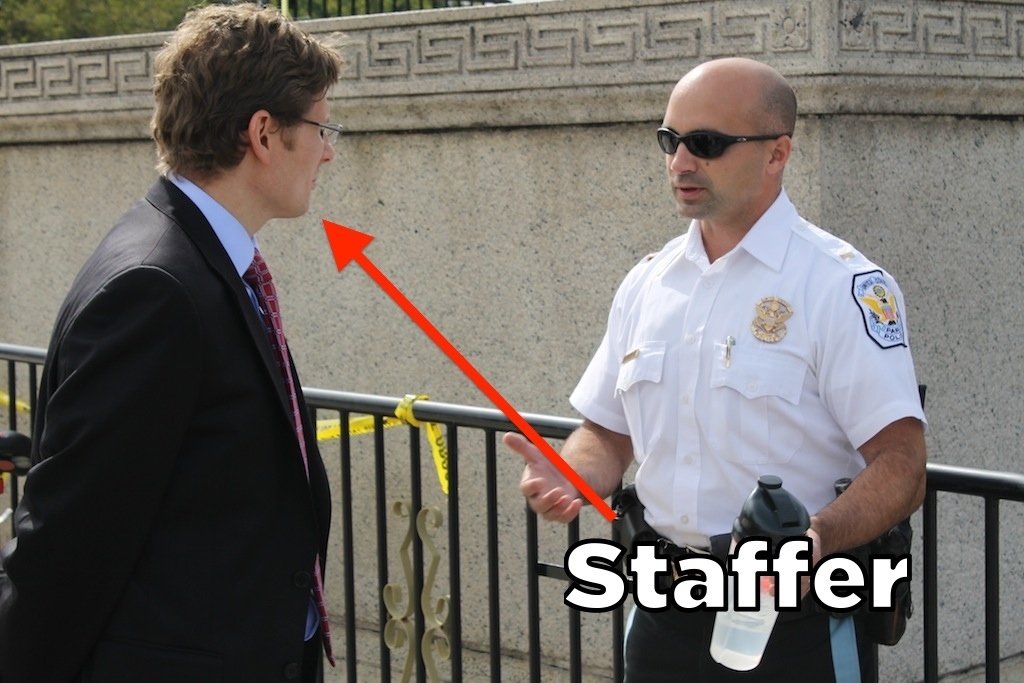 He called over the police lieutenant in charge and explained the plight of the tourists.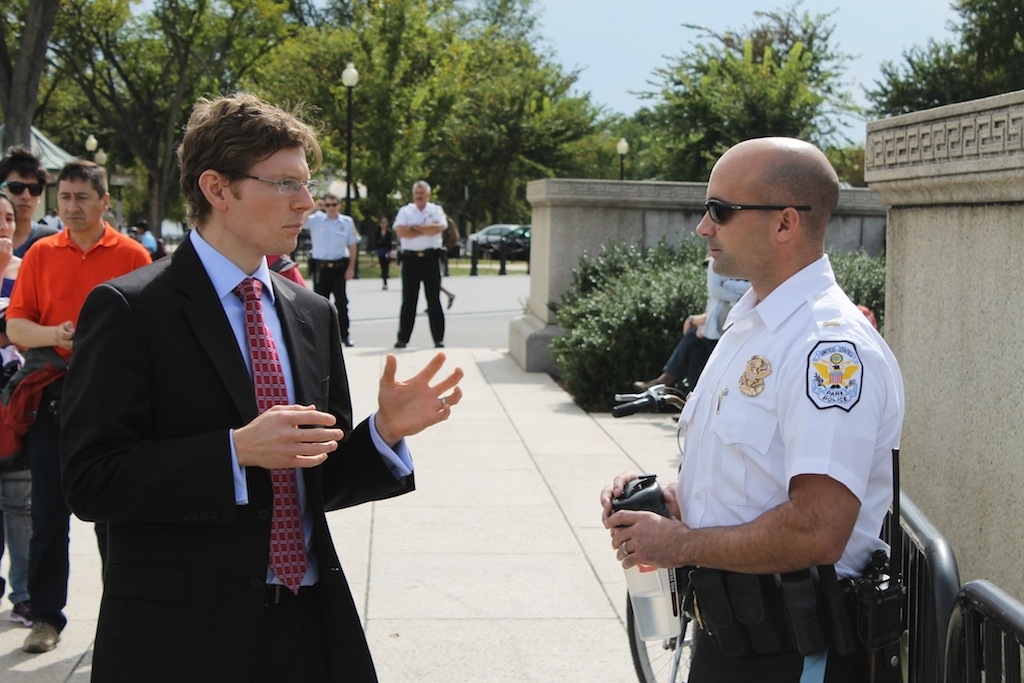 He was so convincing that the water bottle yielding Park Ranger buckled...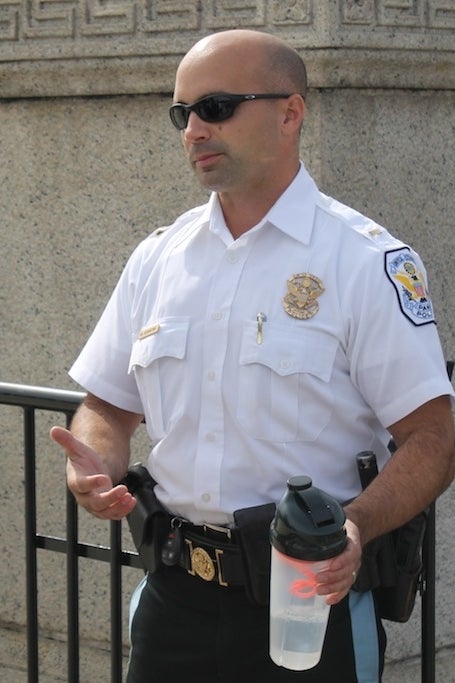 And the tourists snapped photos and cheered!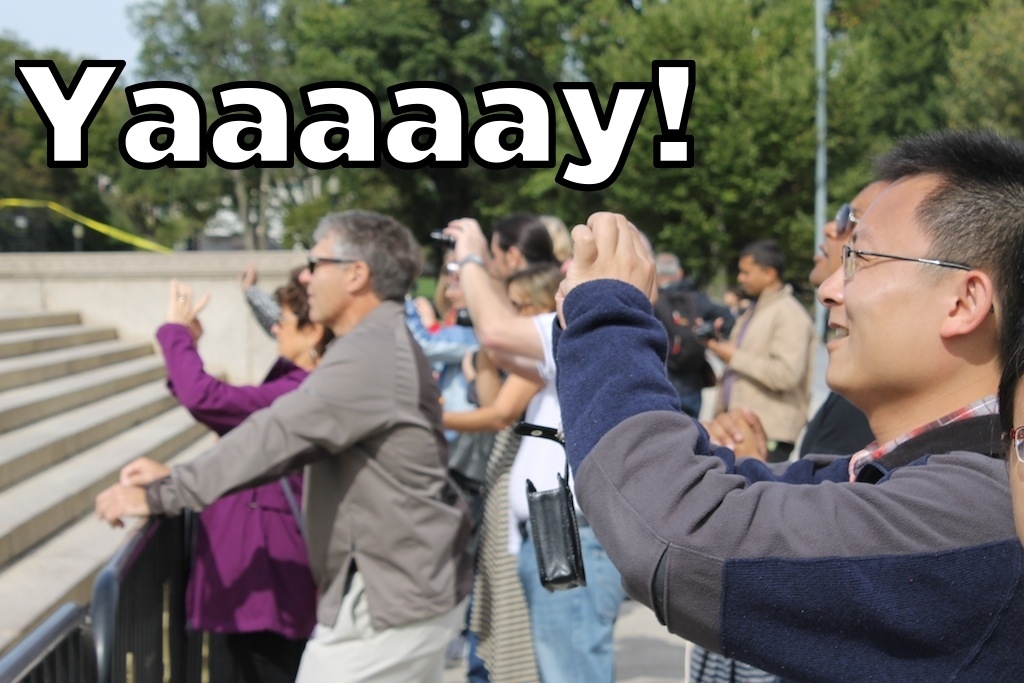 And tourists all over D.C. say:
A clean Lincoln Memorial again!