A Day At The Iowa State Fair With Chuck Grassley
Ah, the Midwest.
The Iowa State Fair is a huge event. It covers 10 acres and is attended by hundreds of thousands of people each year...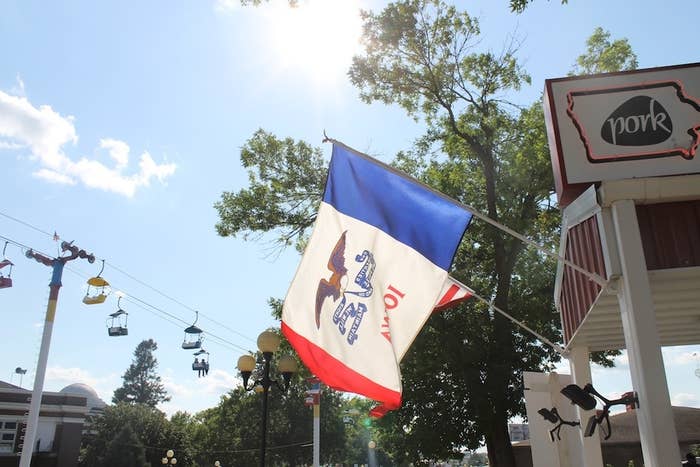 ...including many politicians wishing to curry favor with the politically charged Iowa electorate.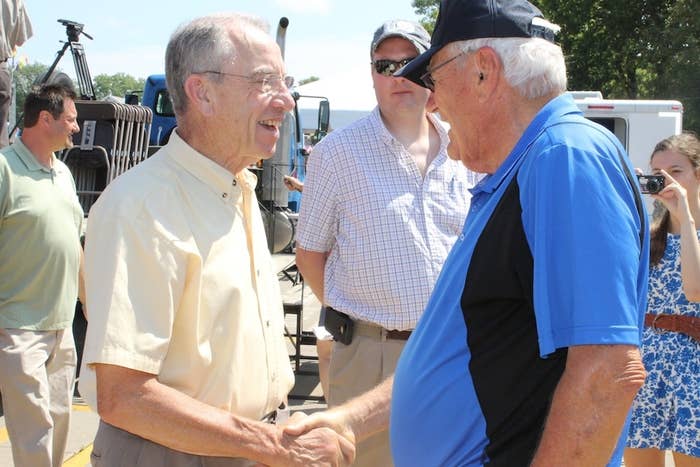 But for over 40 years, the one political guarantee is that you will inevitably run into Iowa Republican Sen. Chuck Grassley.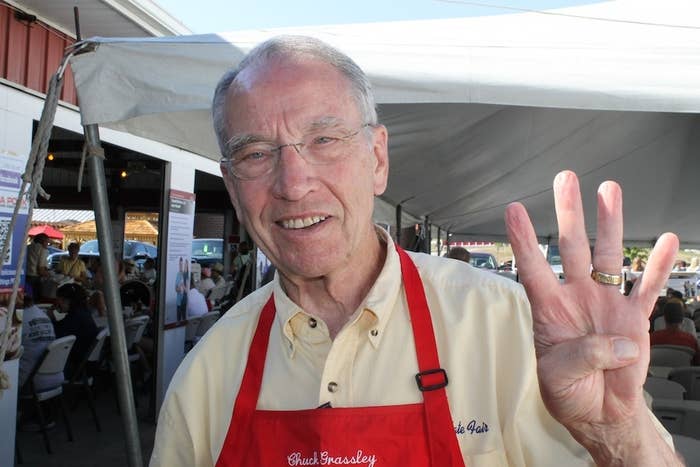 24.
Grassley arrives at the fair at 6:30 a.m. so he will "have time to see the good stuff."
The "good stuff" includes some gigantic pigs: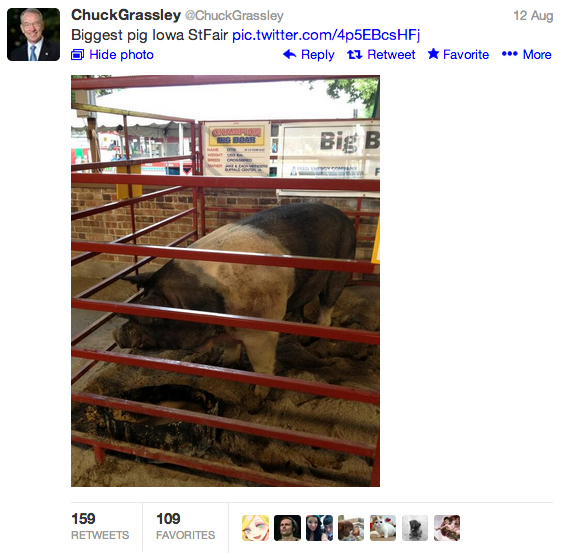 23.
He reps the fair with an embroidered oxford shirt.
22.
He is the favorite among the boys at the Veterans Parade.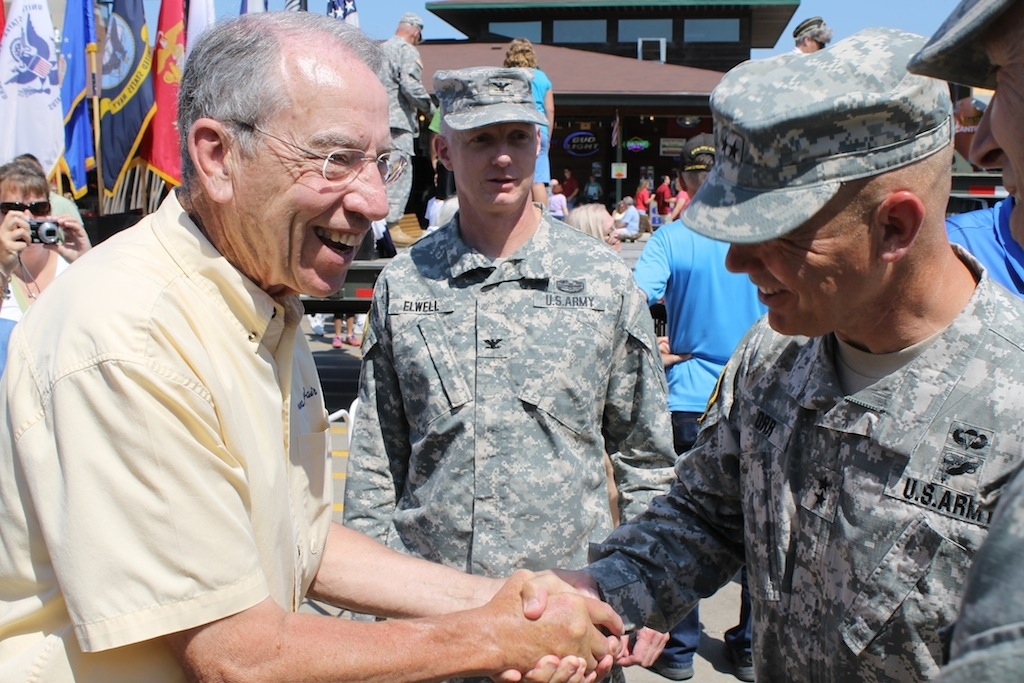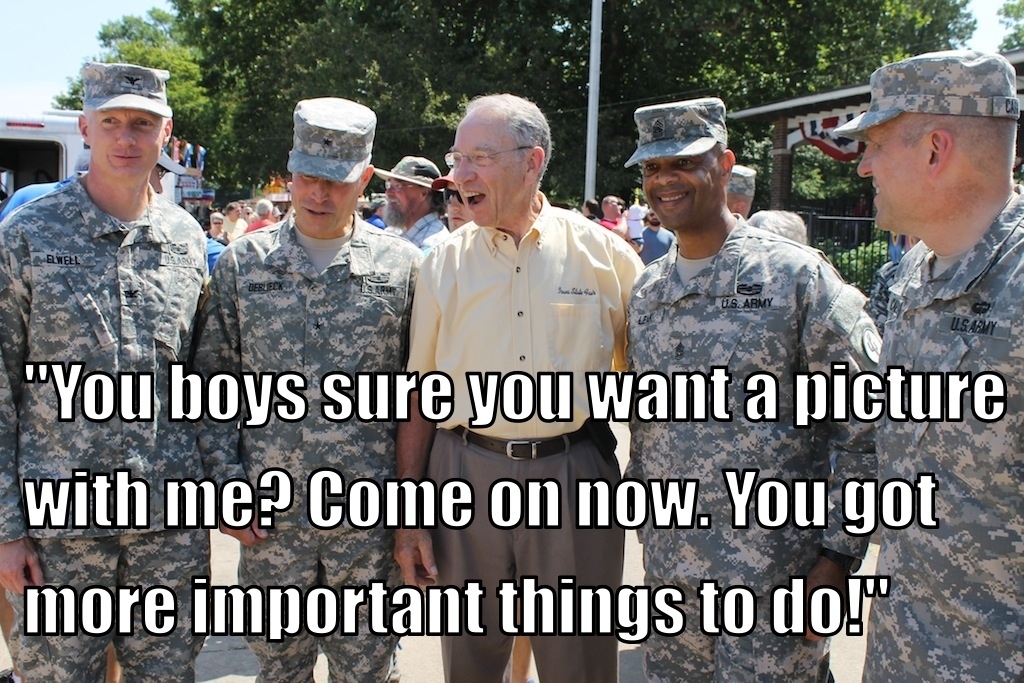 21.
He gives happy local interviews.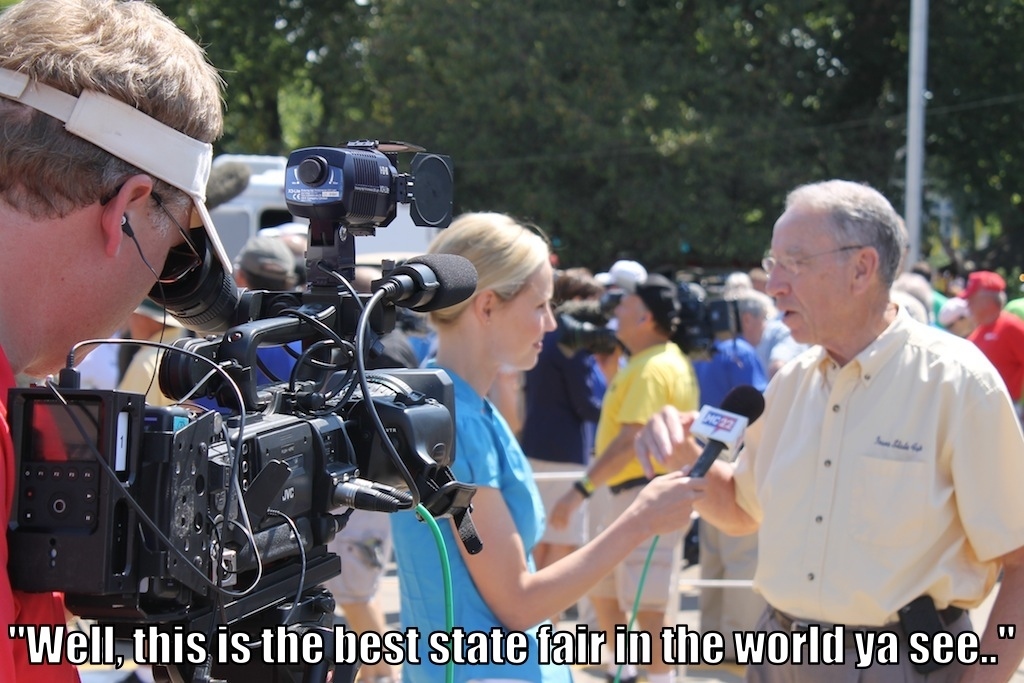 20.
Grassley stumps for some feel-good causes.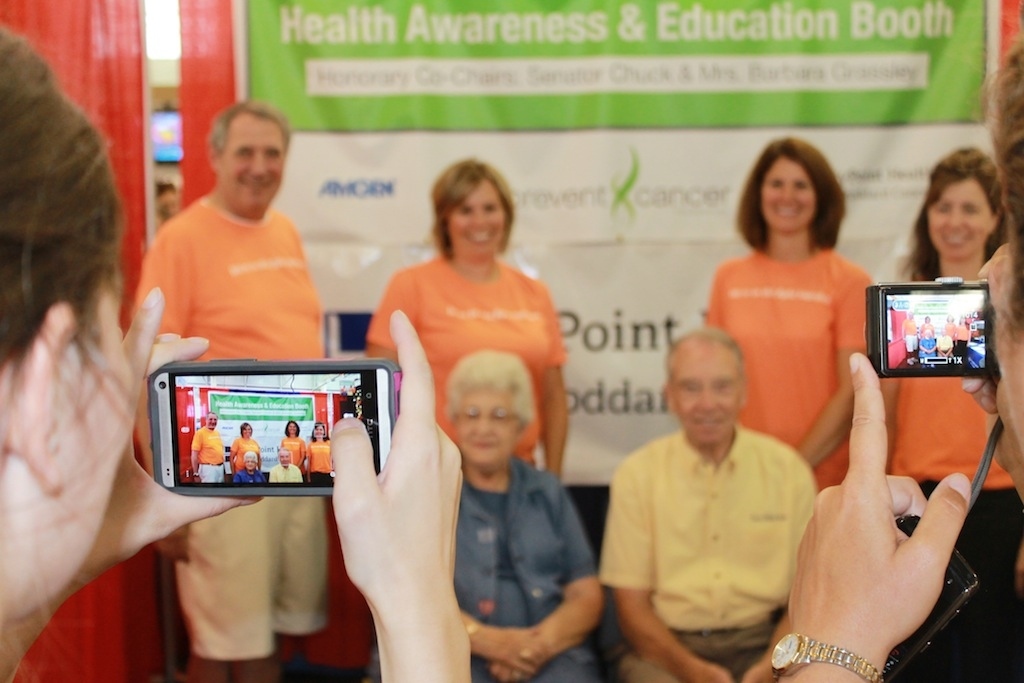 19.
And has his wife keep him on schedule. She says: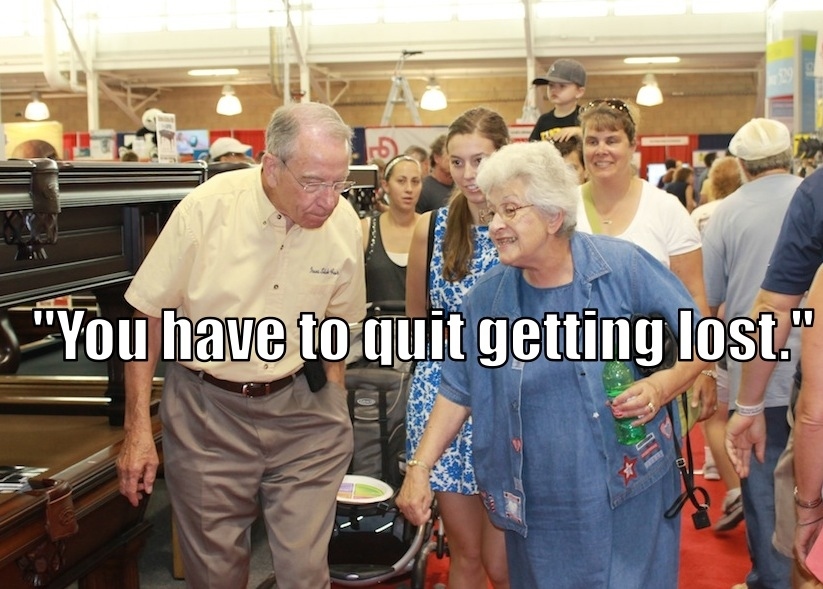 18.
He gets down on one knee and signs the gigantic elephant at the state party table.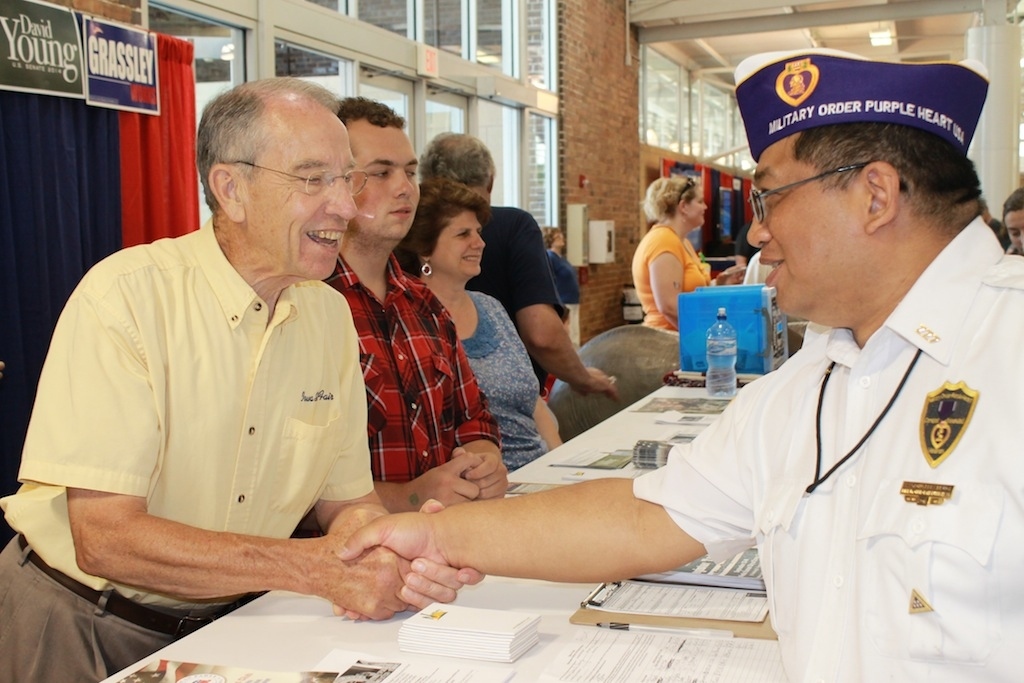 17.
When a Democrat constituent shows up and starts yelling at him about how badly he treats Obama...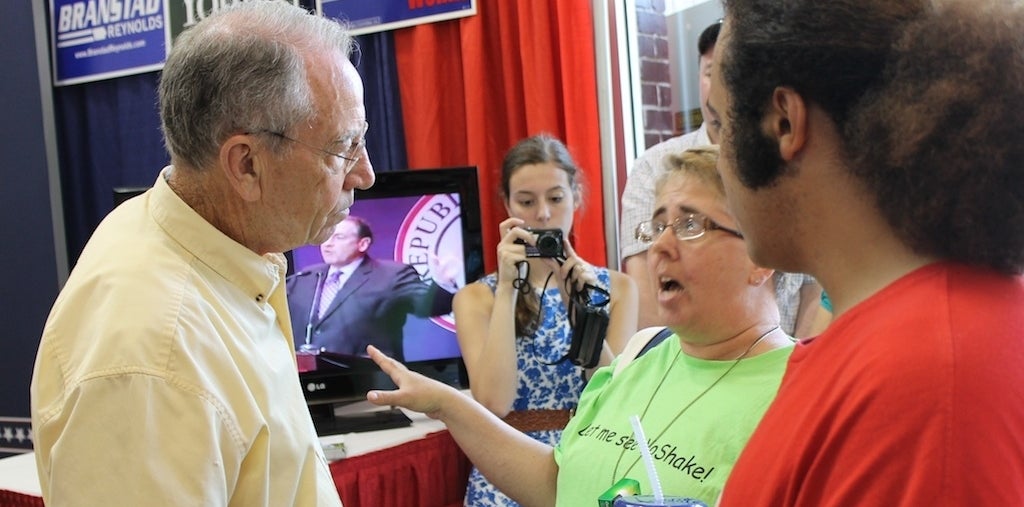 ...he listens, and then takes a photo with her.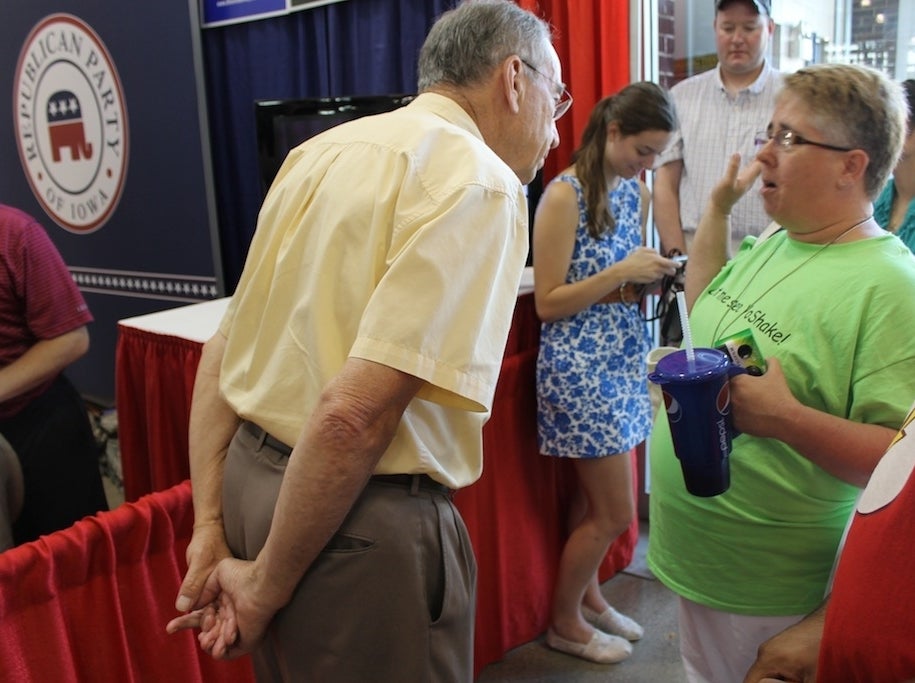 16.
After this photo with the Flash Grassley hits the streets again because: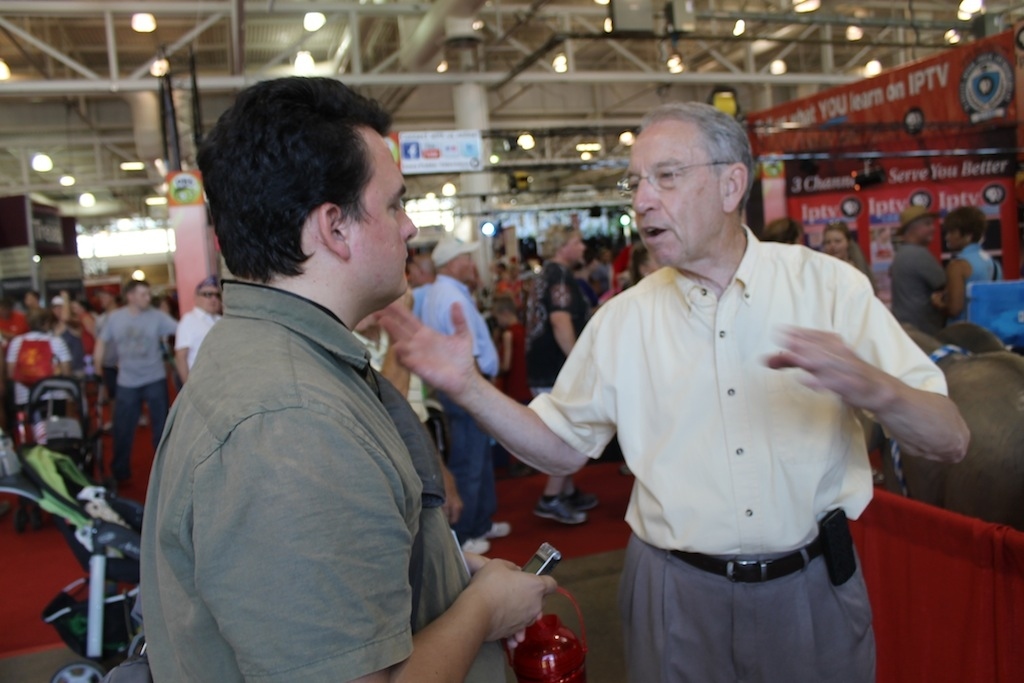 15.
Everyone and anyone comes up to Grassley at the state fair.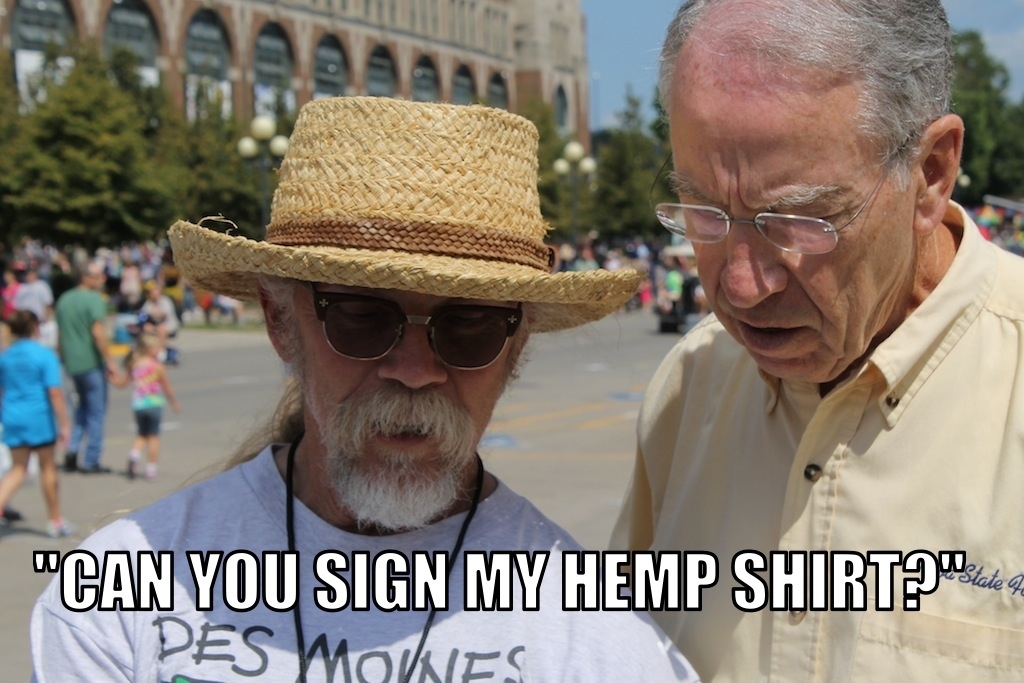 14.
That's because most EVERYONE knows he is their best friend.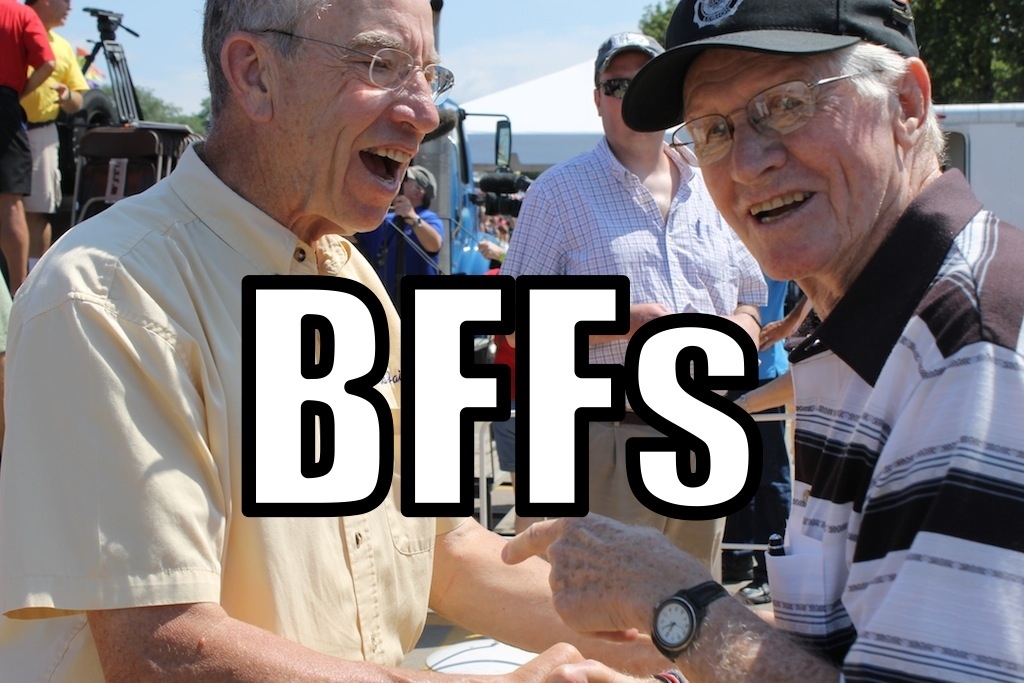 The senator can't go four feet without having someone stop him to tell him about whatever is going on in their life.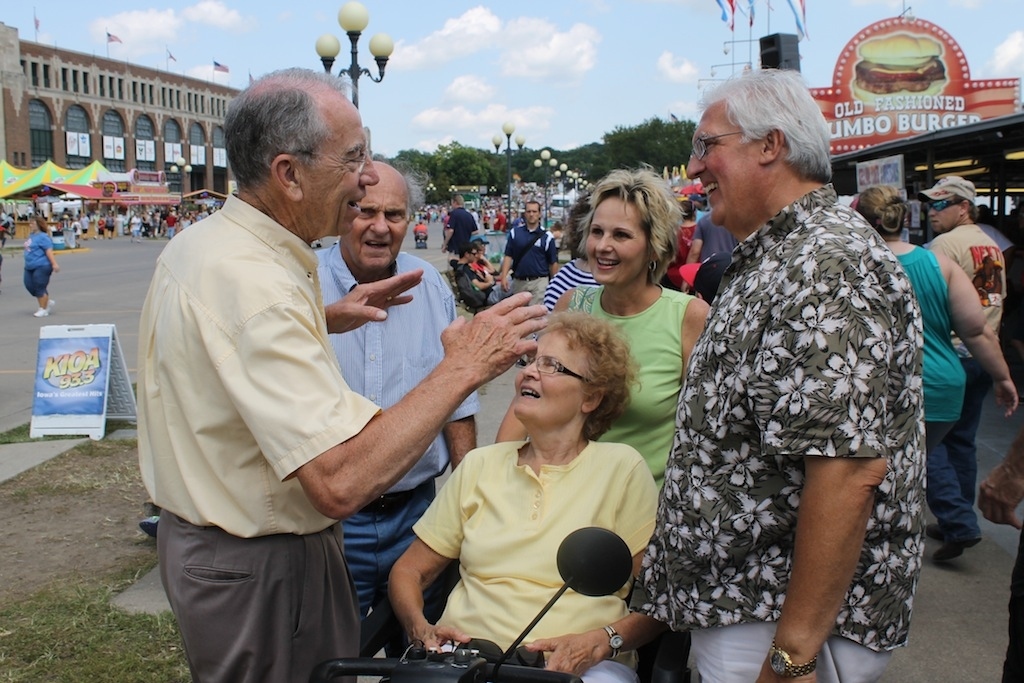 13.
And people almost always get a story out of him in return.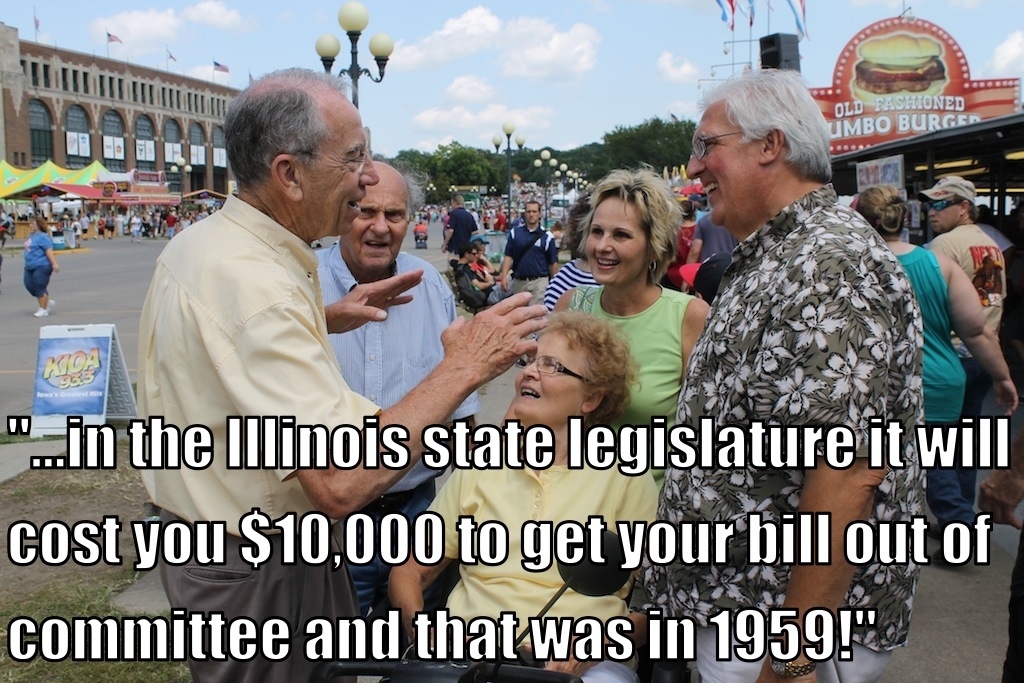 And you learn that the man has a real way with HANDSHAKES!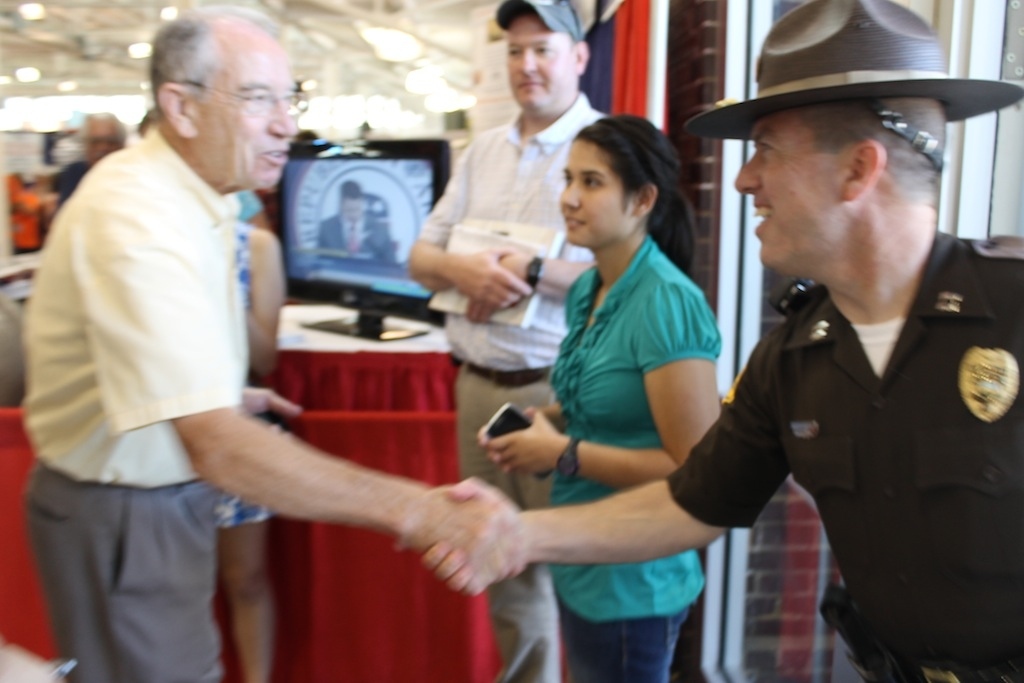 12.
When Grassley is talking to you, he will use 10 different types of handshakes to let you know he is interested.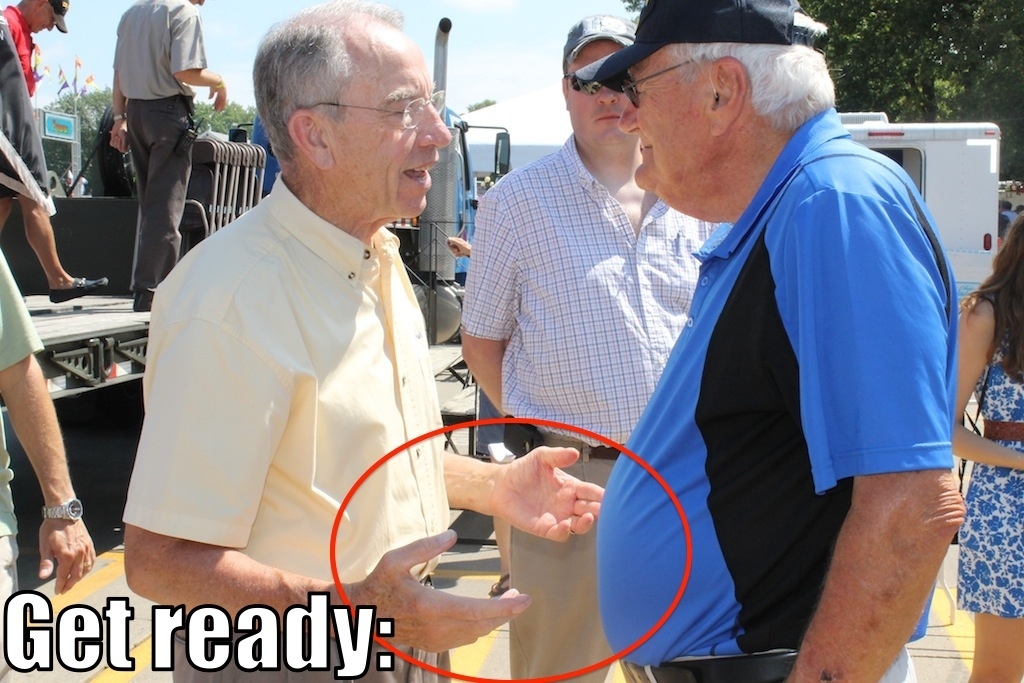 The first is just your typical handshake: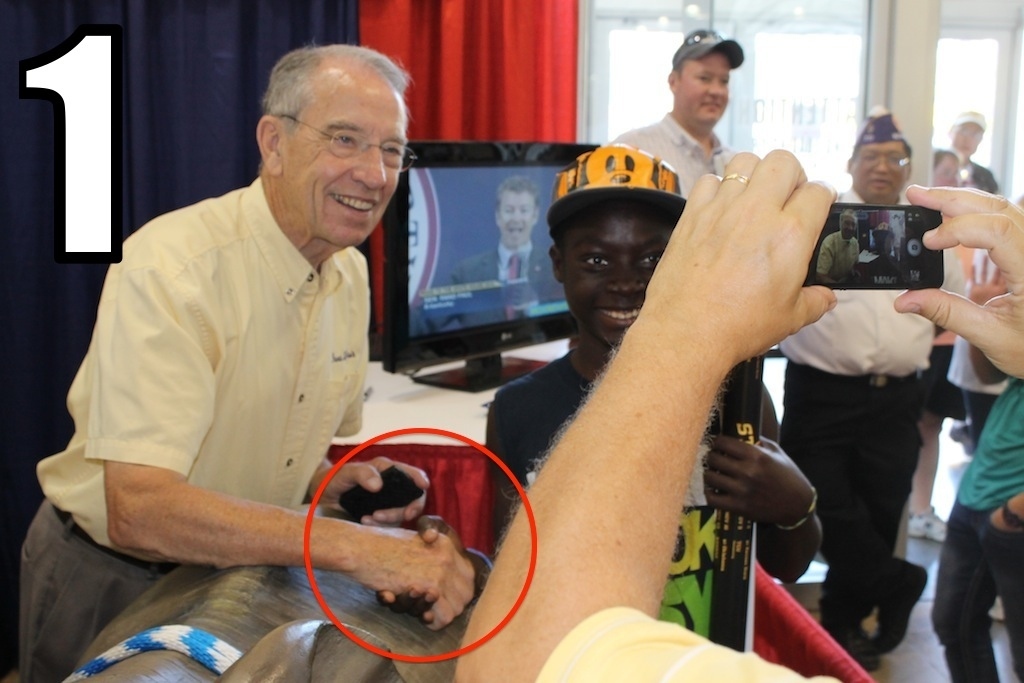 Then comes the two-handed lean-in.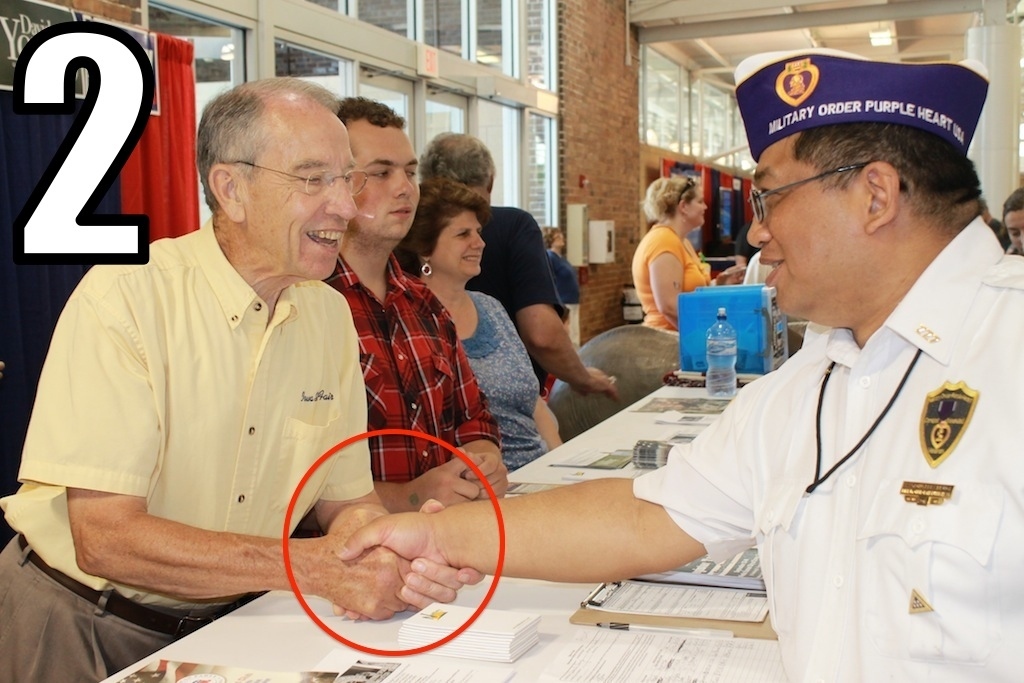 "Nailed it."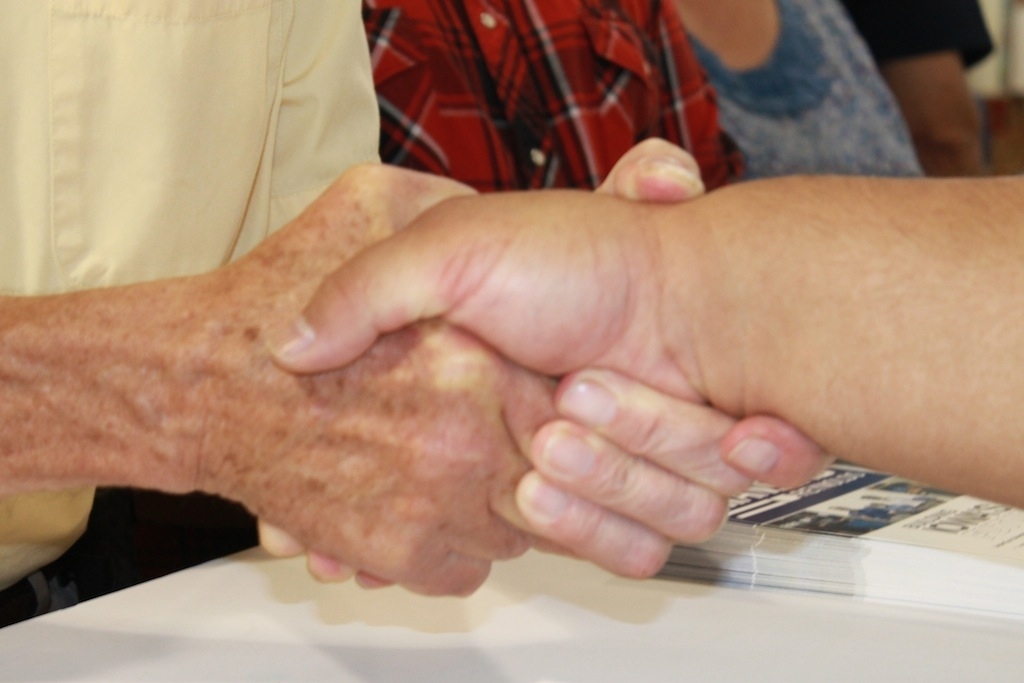 Up from that there is the Grassley forearm clamp.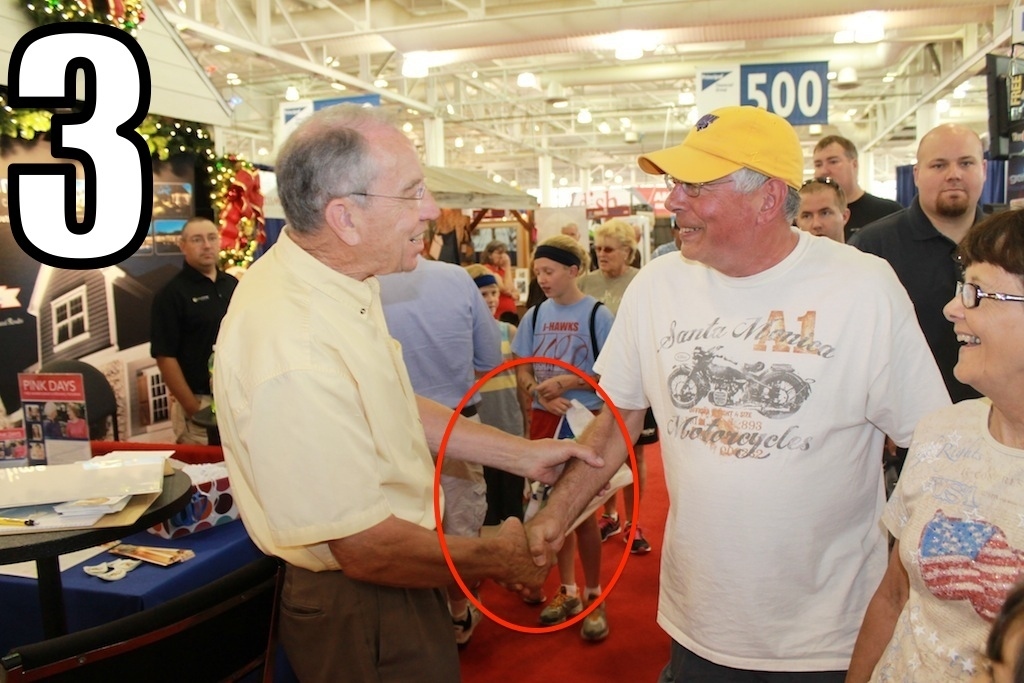 Next-level Grassley mastery is the two-constituent double-dip.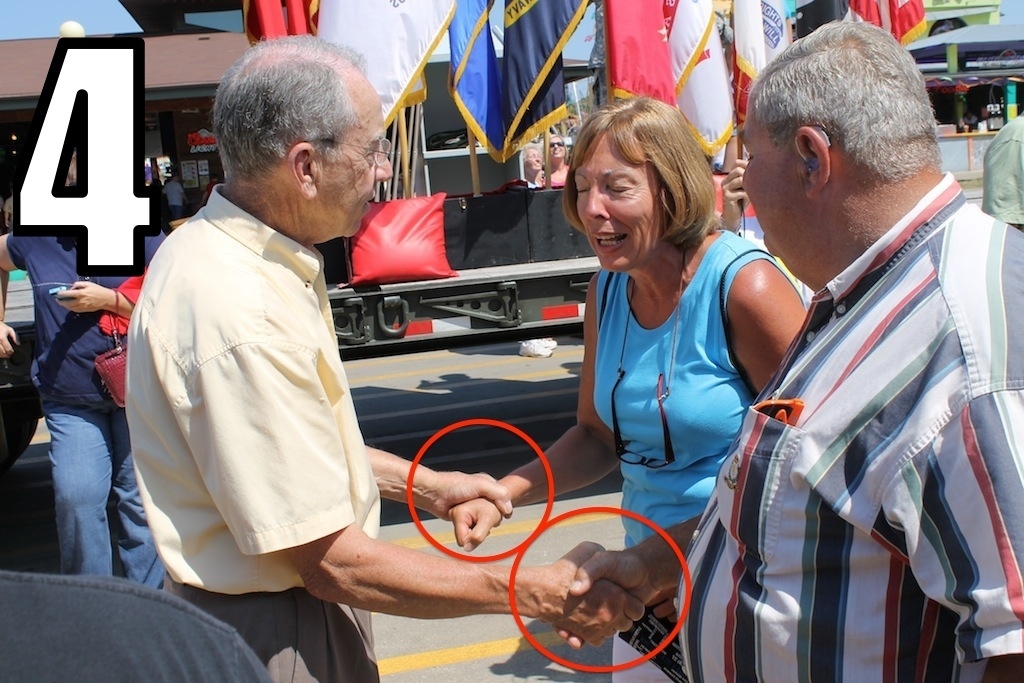 The classic hand on shoulder.
The double-shoulder bro plant.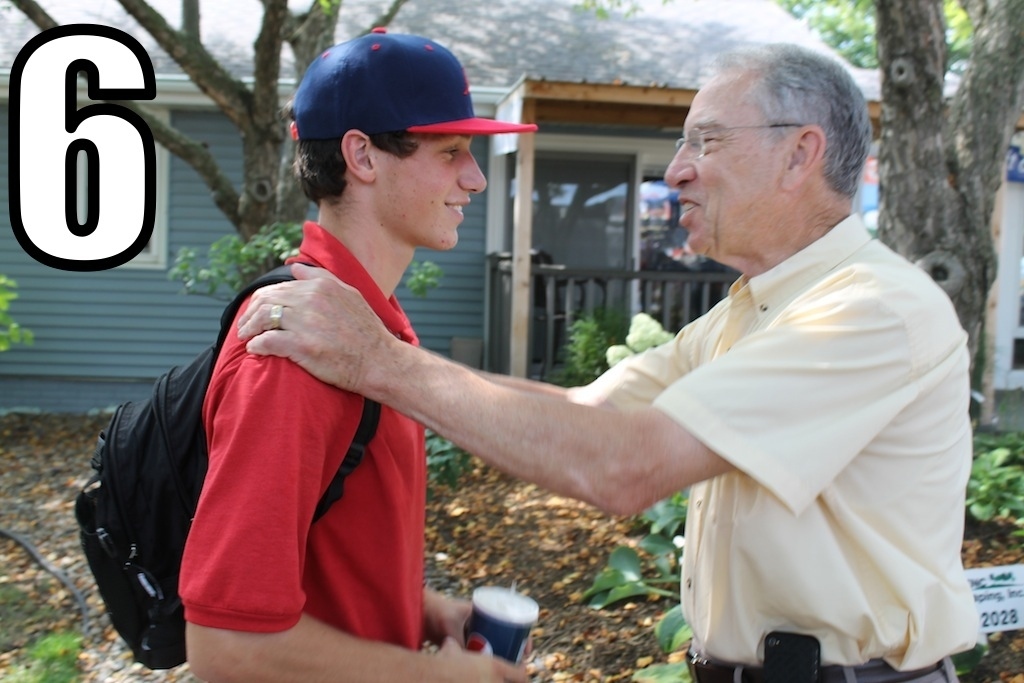 NOTE: Bros love the shoulder plant. (LOOK AT THIS GUY?!)
The single-elbow grab.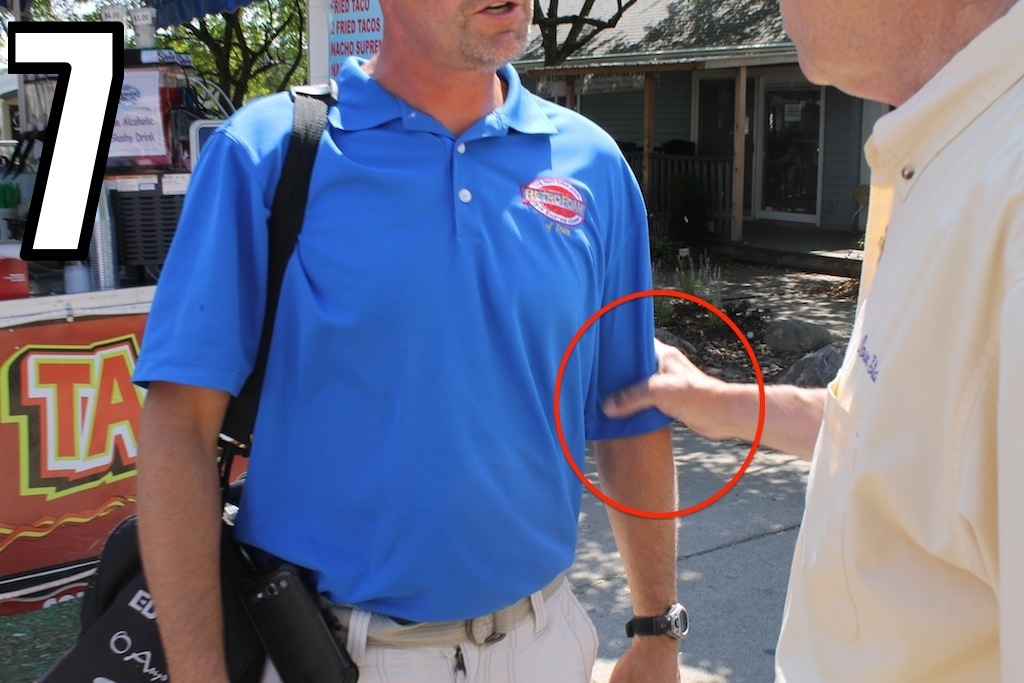 The shoulder-shake combo.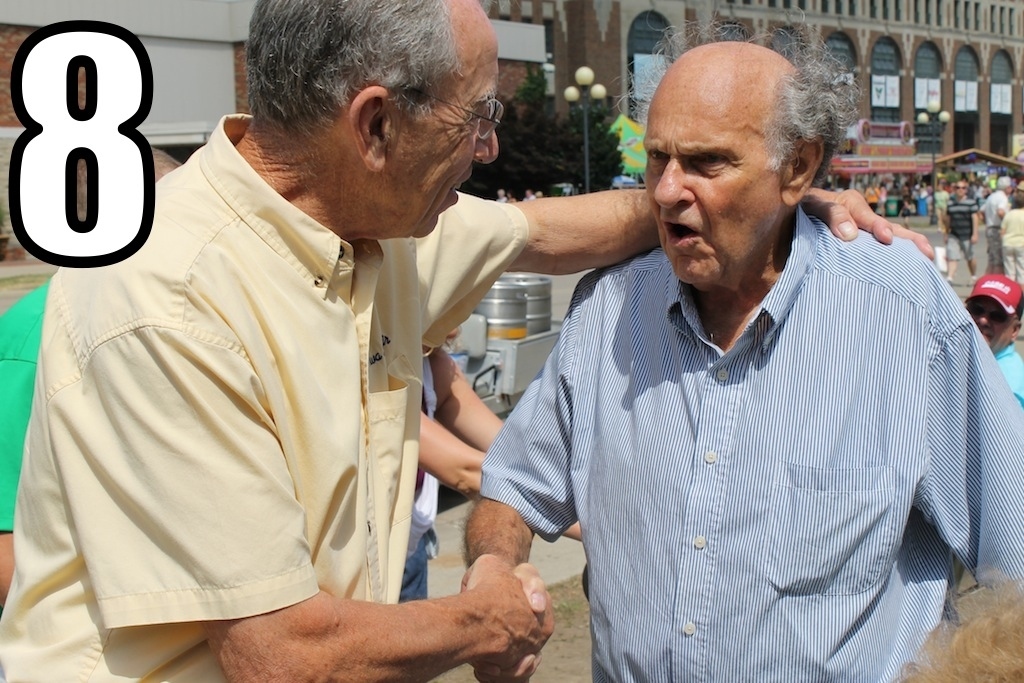 Then check out what happens when this Des Moines Register reporter comes up to ask him a question: He gets the Grassley grappling hook.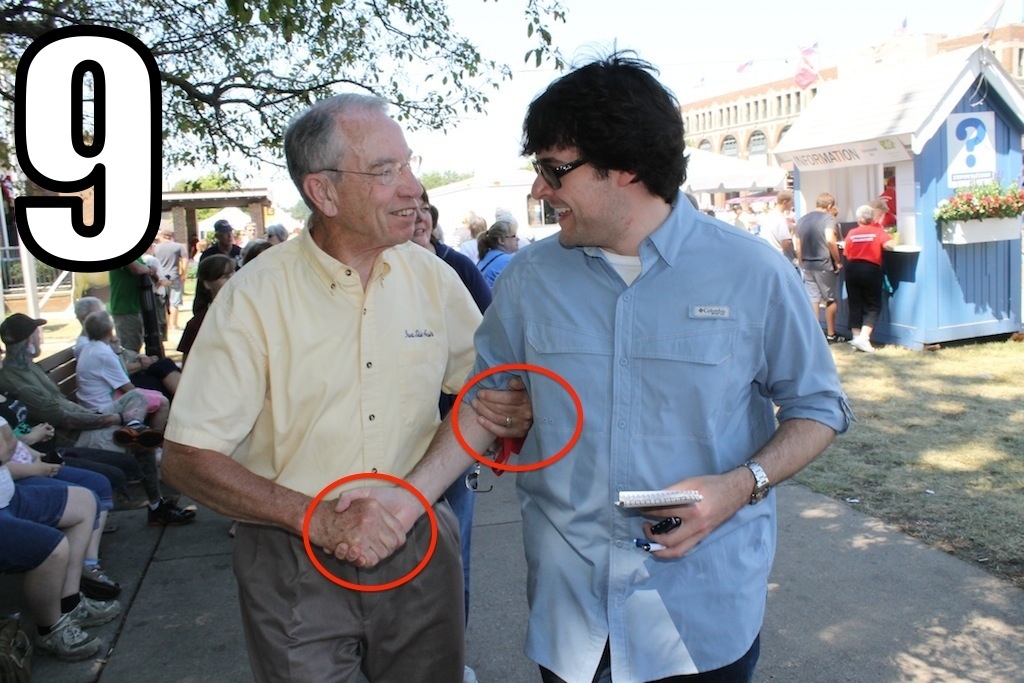 And for the extent of the interview, Grassley gave that reporter the grapple hook, so he knew what's what.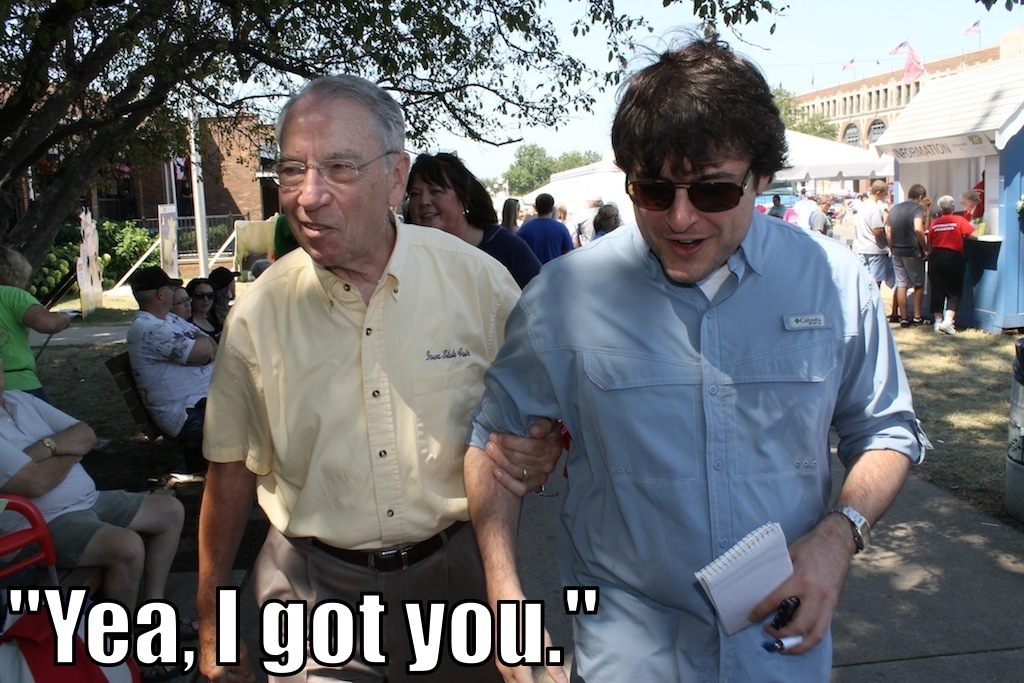 The senator side-hug.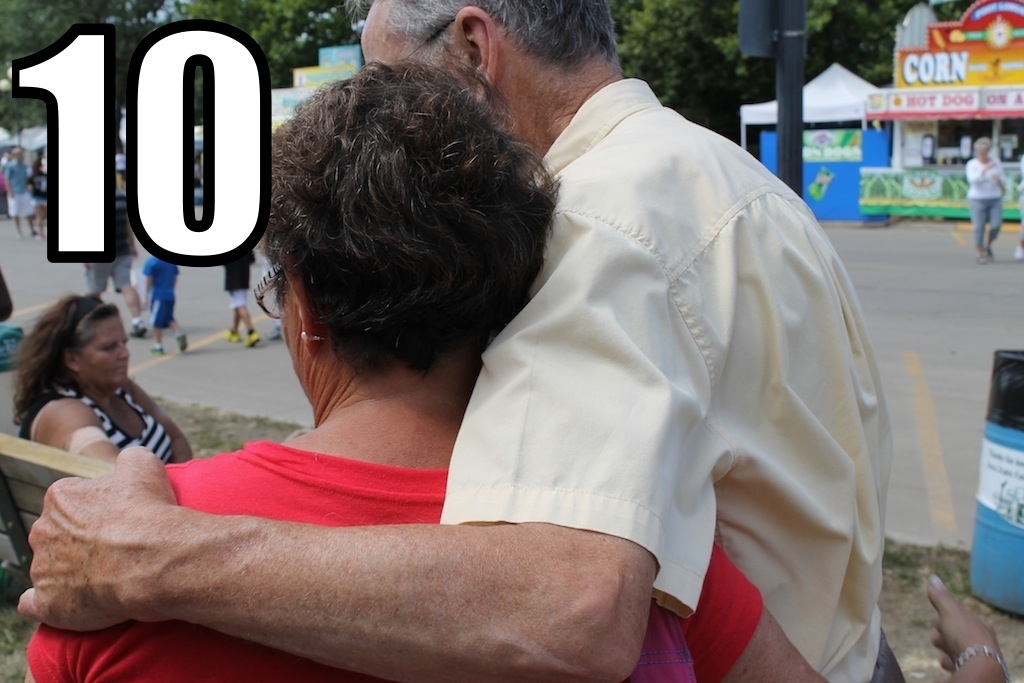 11.
After 2.5 hours of practicing his handshakes, the senator stops and munches an ice cream.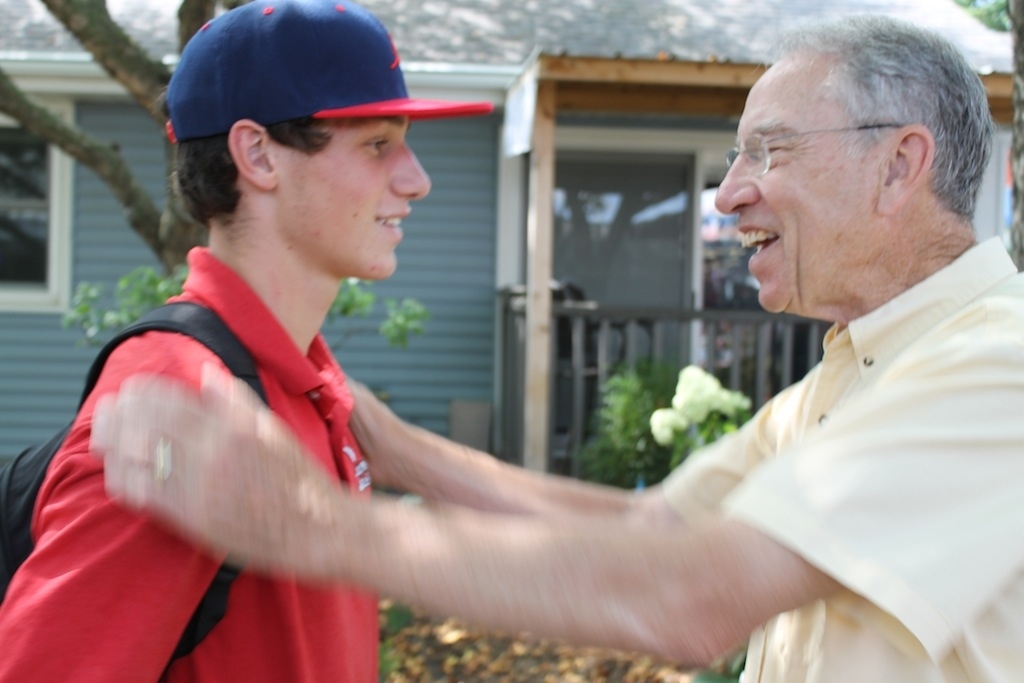 The man SERIOUSLY LOVES ice cream.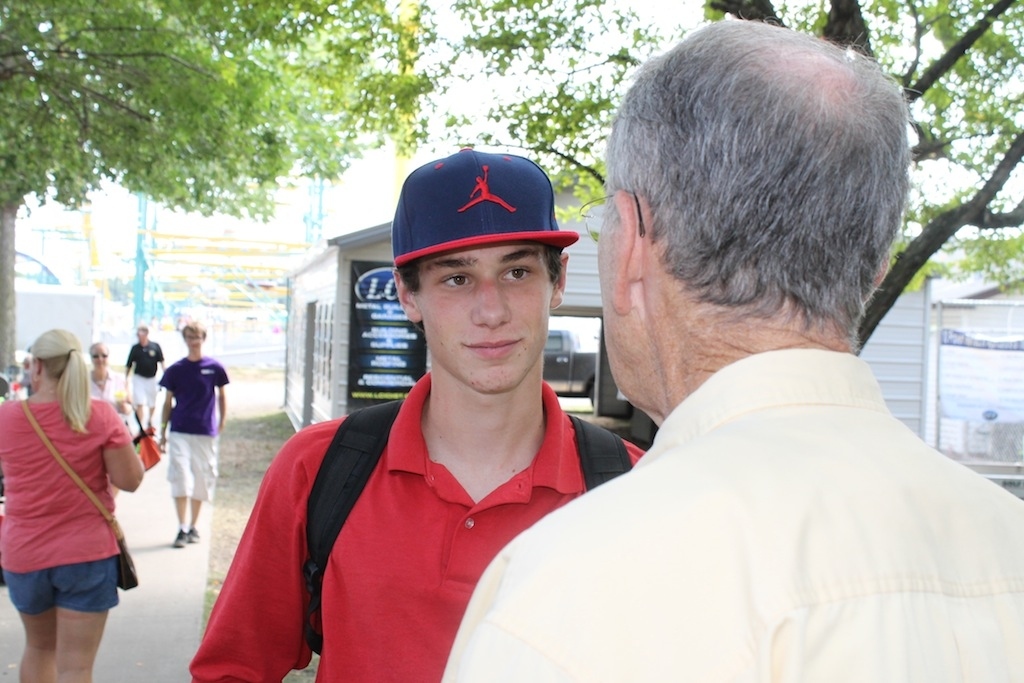 10.
But even during his break he tells stories to entertain these old-timers.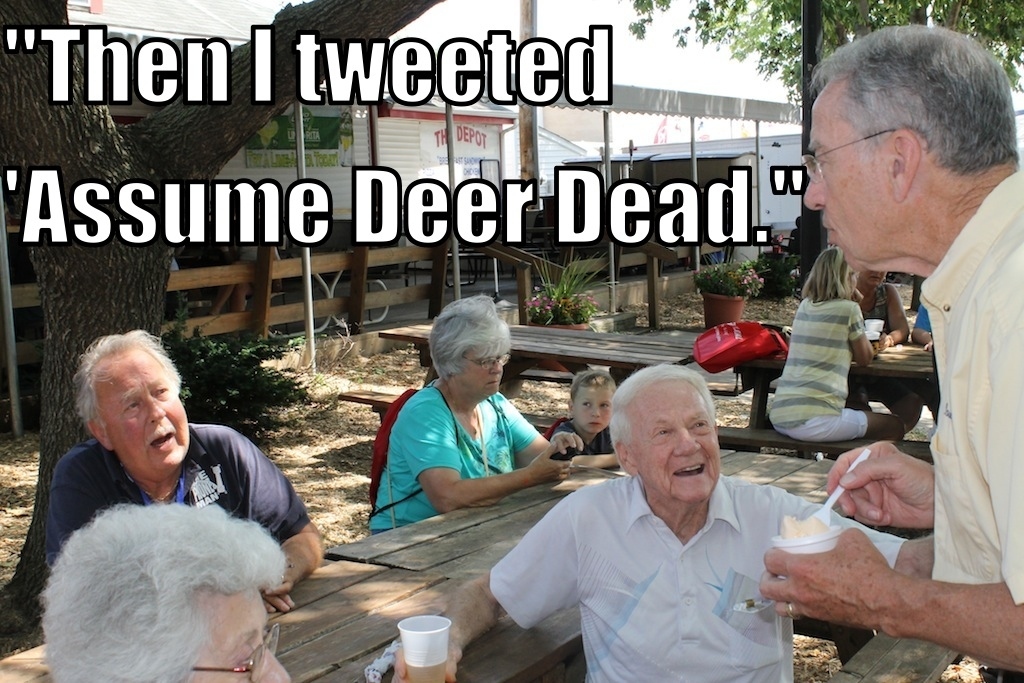 9.
He politely declines a few fried pickles.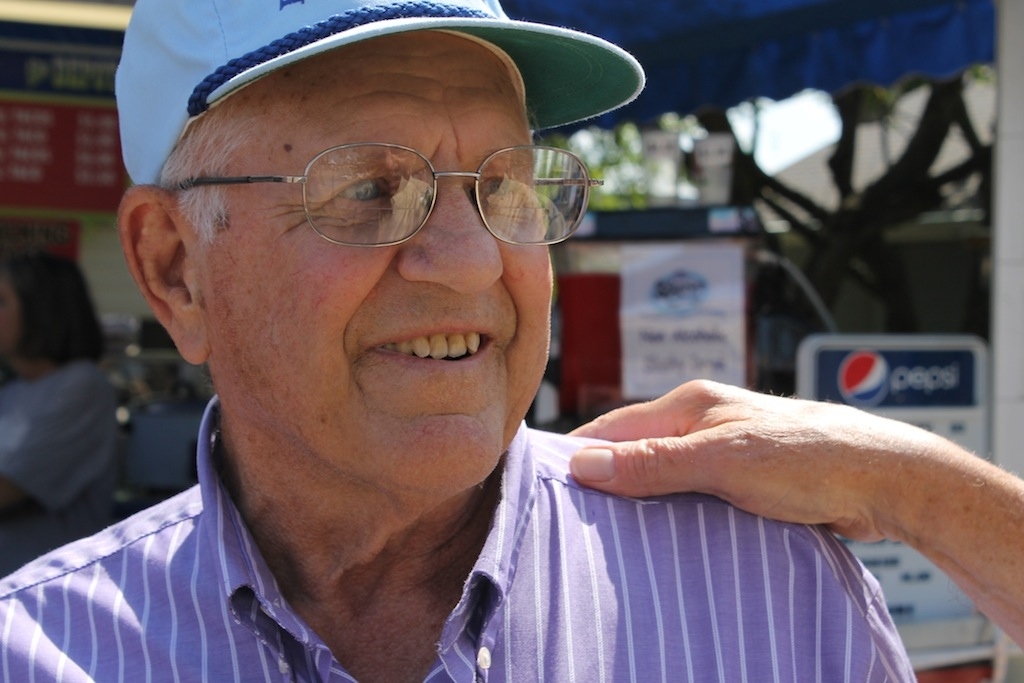 8.
Grassley visits the famous butter cow, takes a photo...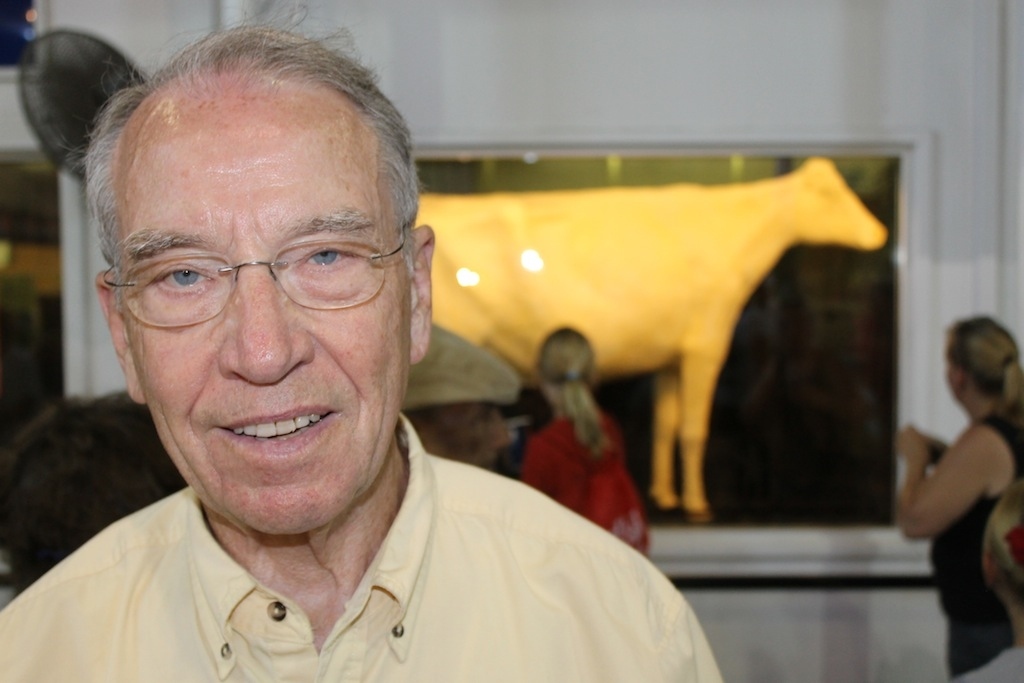 ...and tweets it.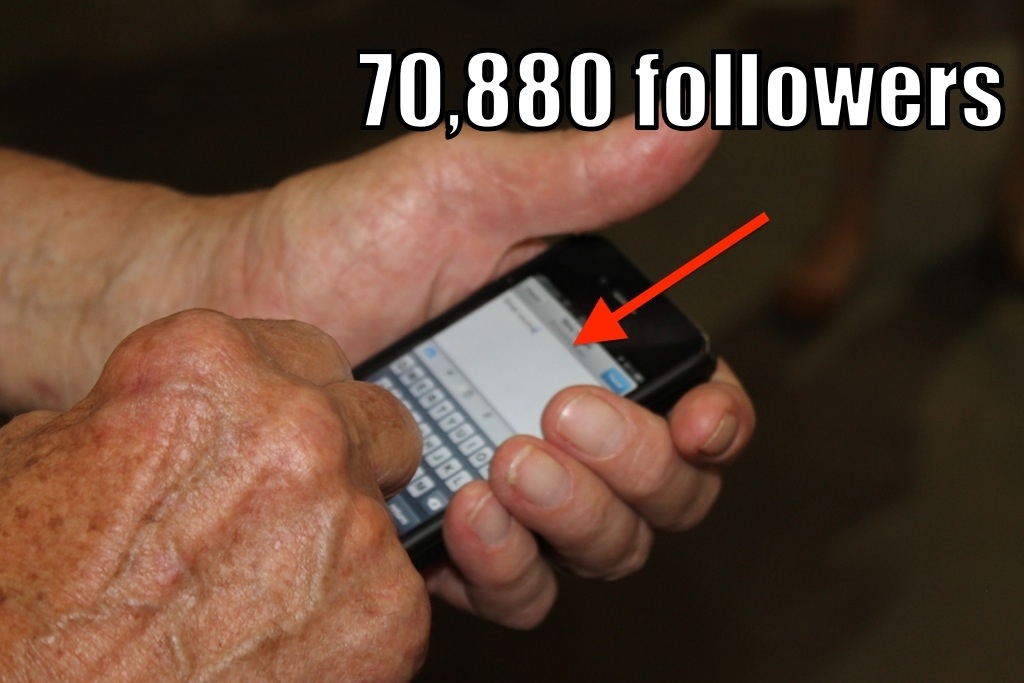 (...with some marginal help from an intern.)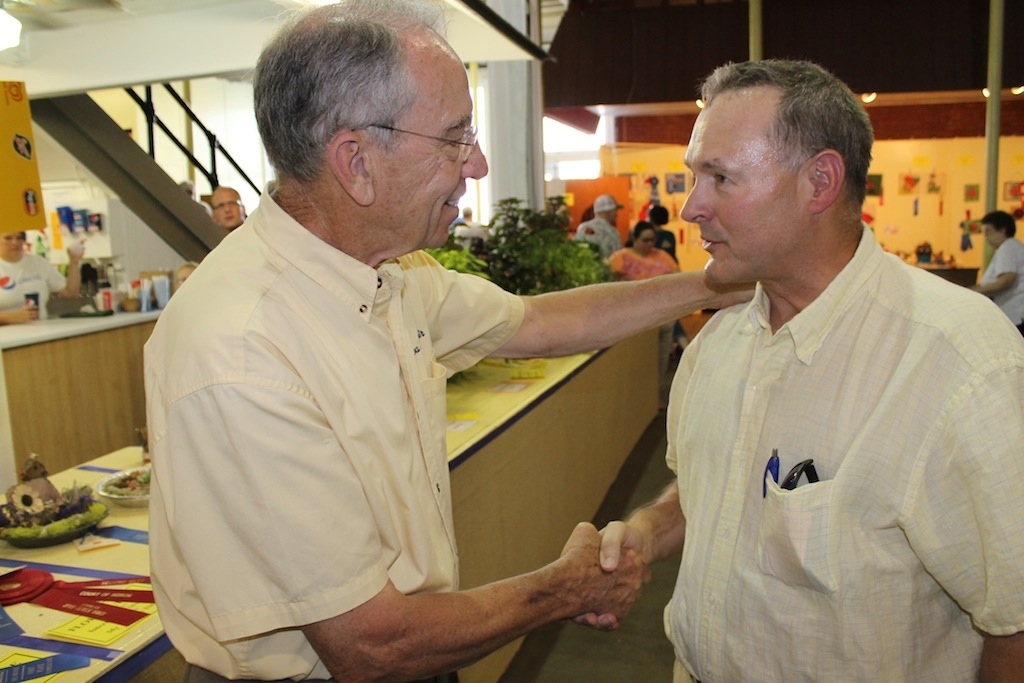 7.
Then for a last stop of the day, he hits up the PORK PRODUCERS TENT: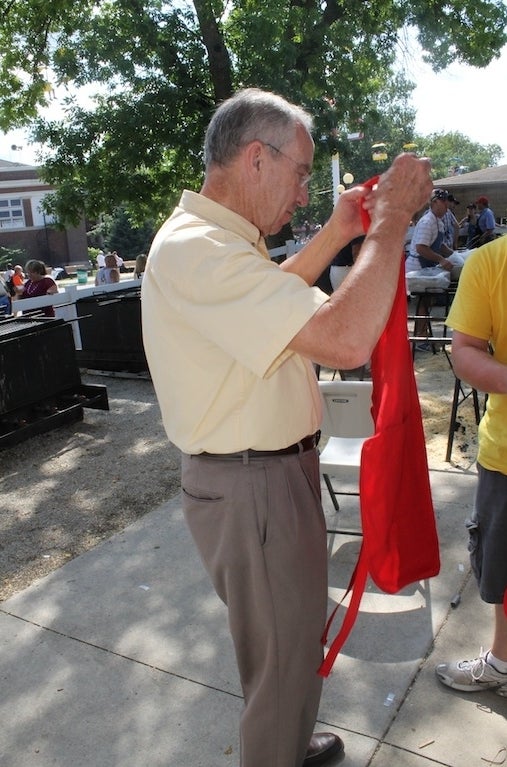 6.
And he's got SWAG there...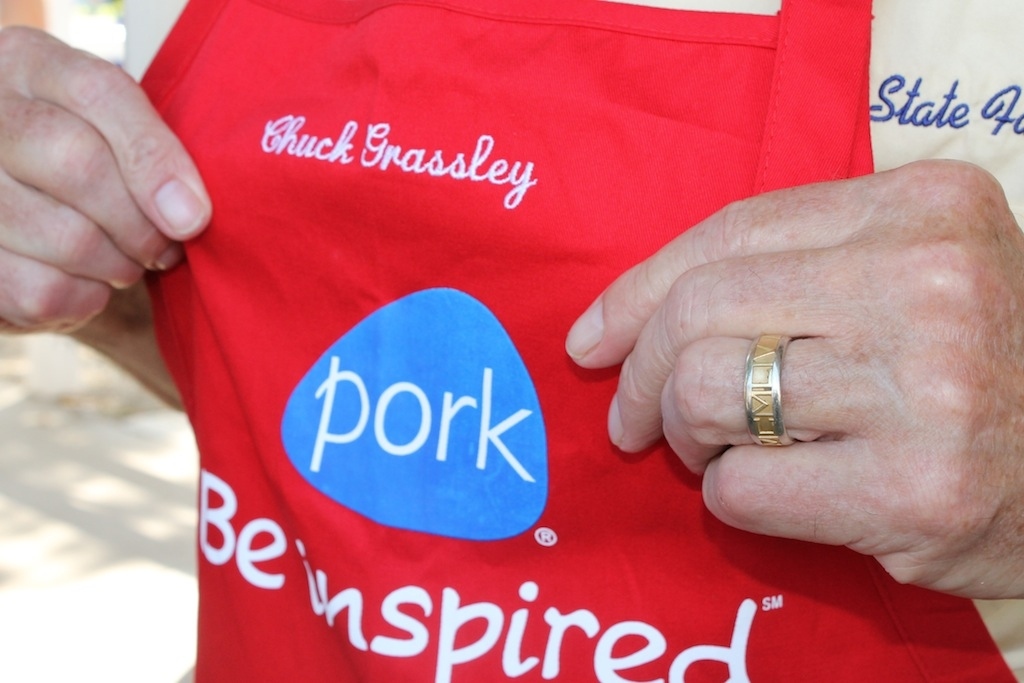 5.
Along with advice for the Iowa pork queen.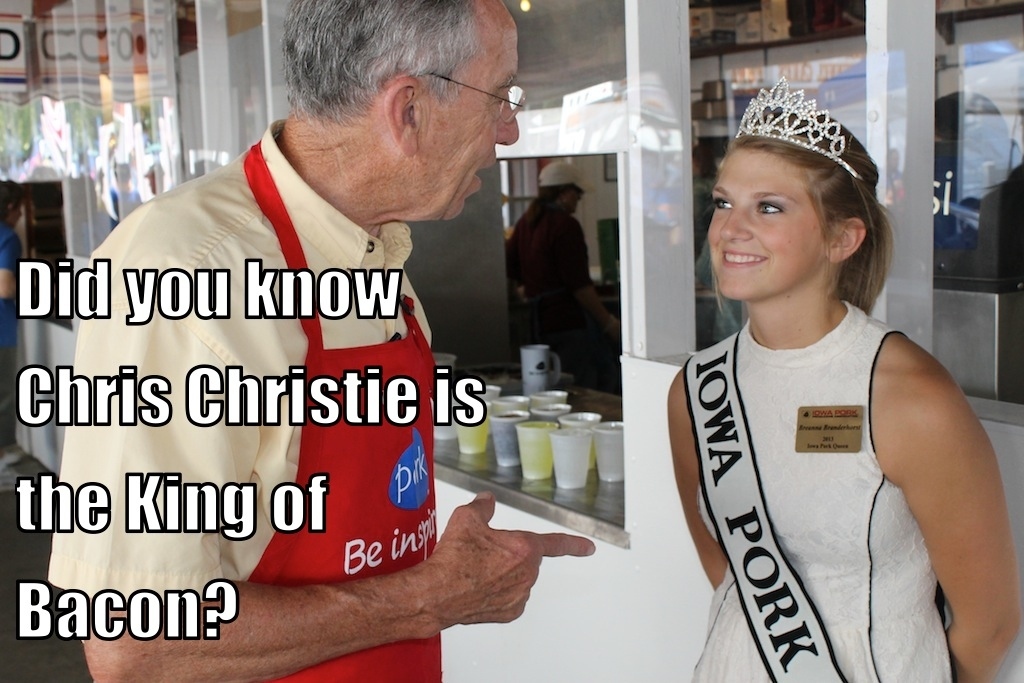 4.
Then he grabs a pitcher of iced tea...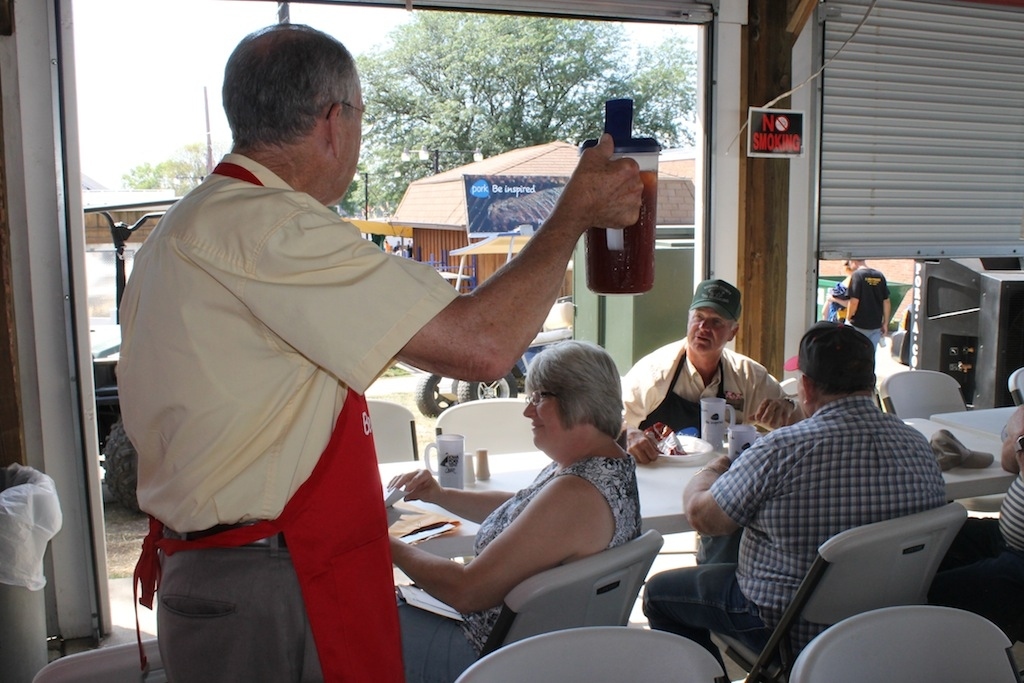 ...and starts serving everyone while they eat their pork chops.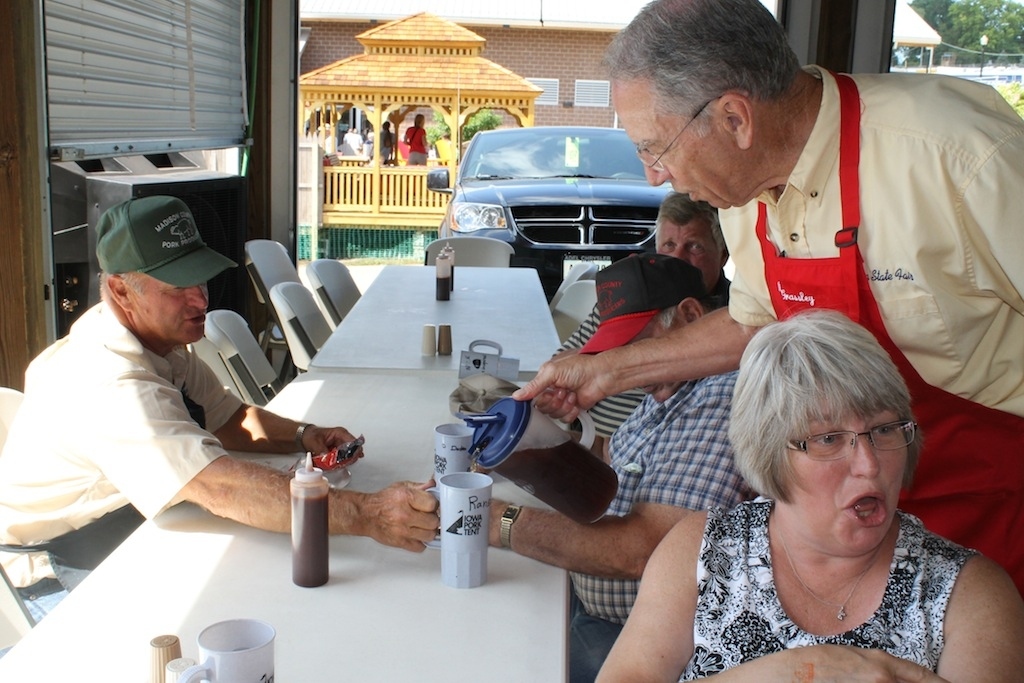 This lady can't believe it.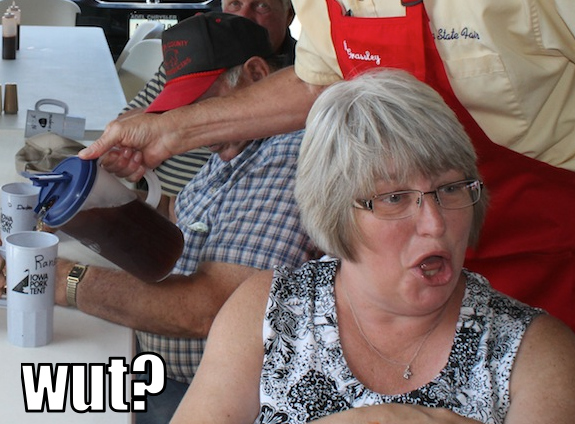 I mean, he served everyone in the entire tent.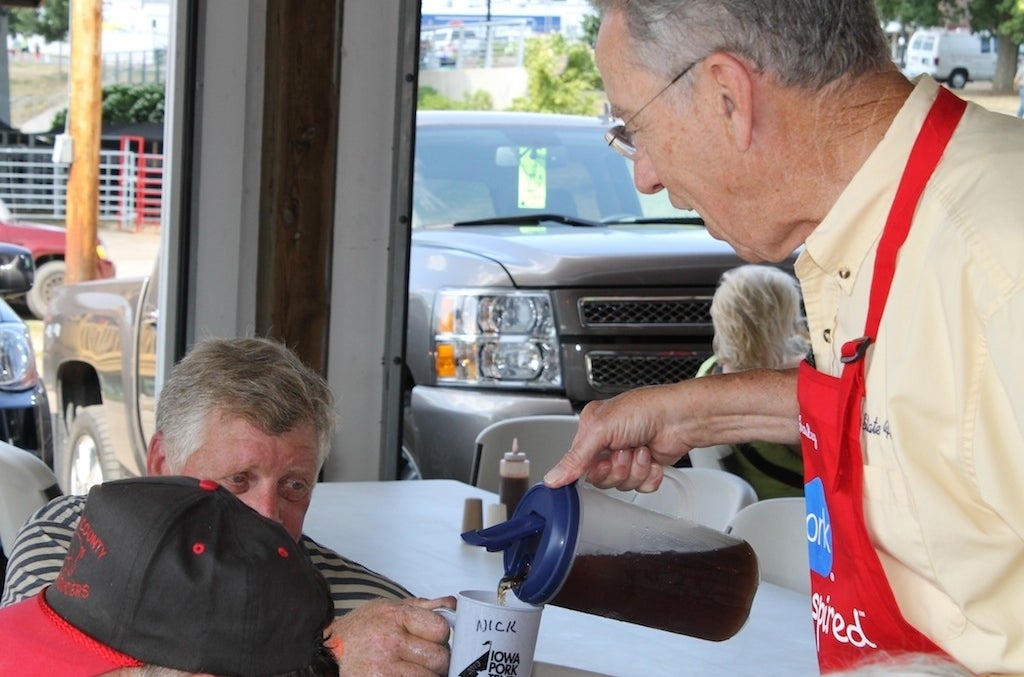 3.
Even a former Democratic congressman who used to oppose him ALL THE TIME loves him after that.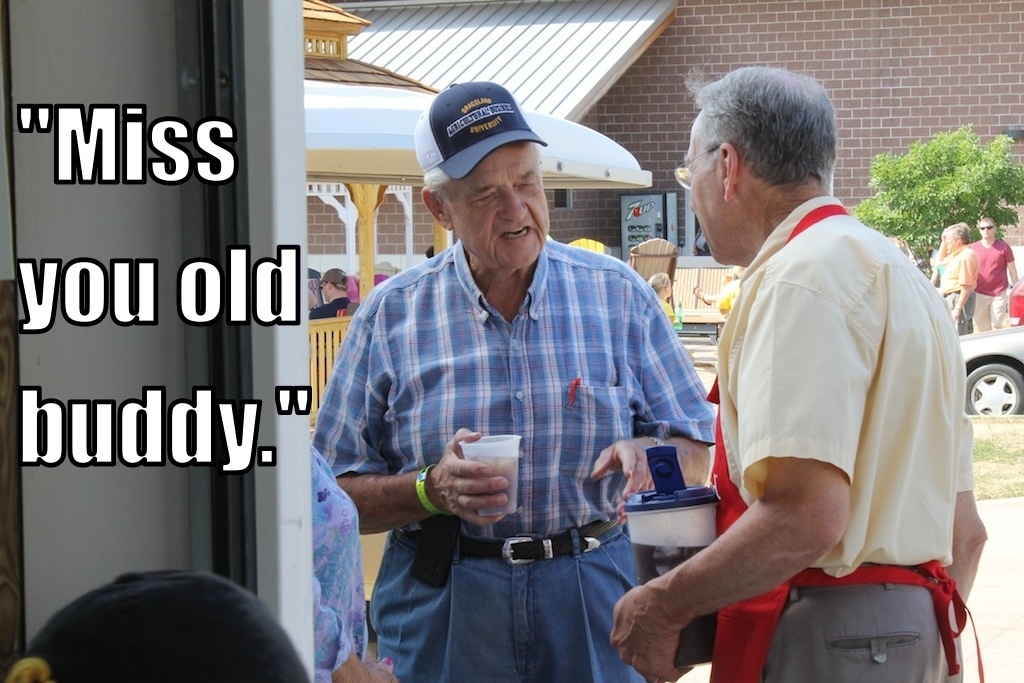 2.
While he was serving all these people, Mrs. Grassley waited quietly with a doggie balloon someone made her.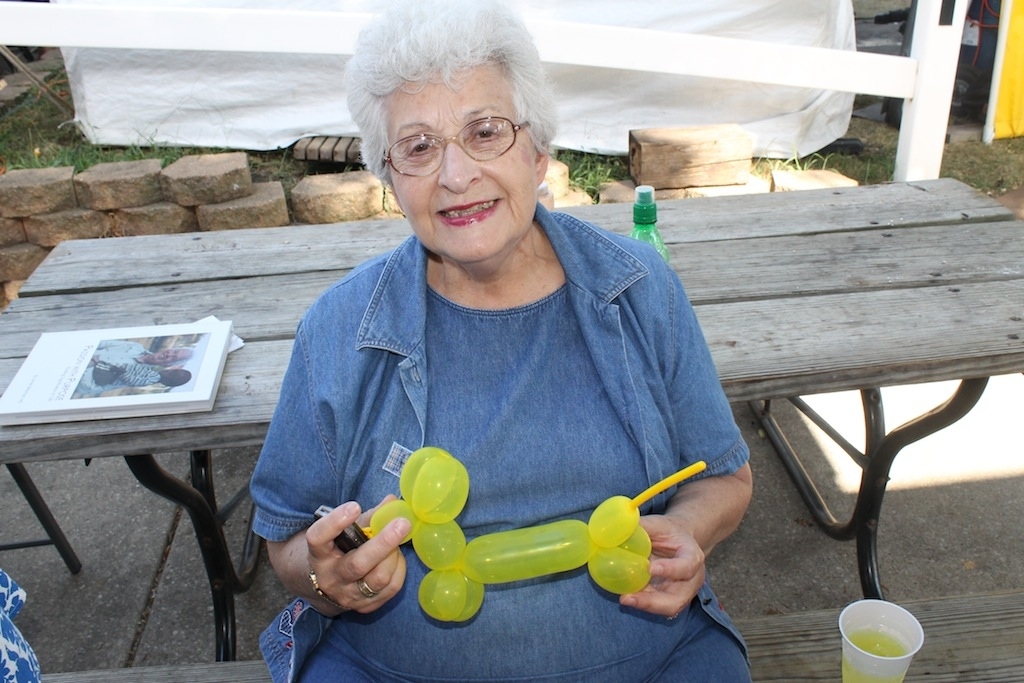 1.
And at the end of the day, they both sat down with a gigantic pork chop.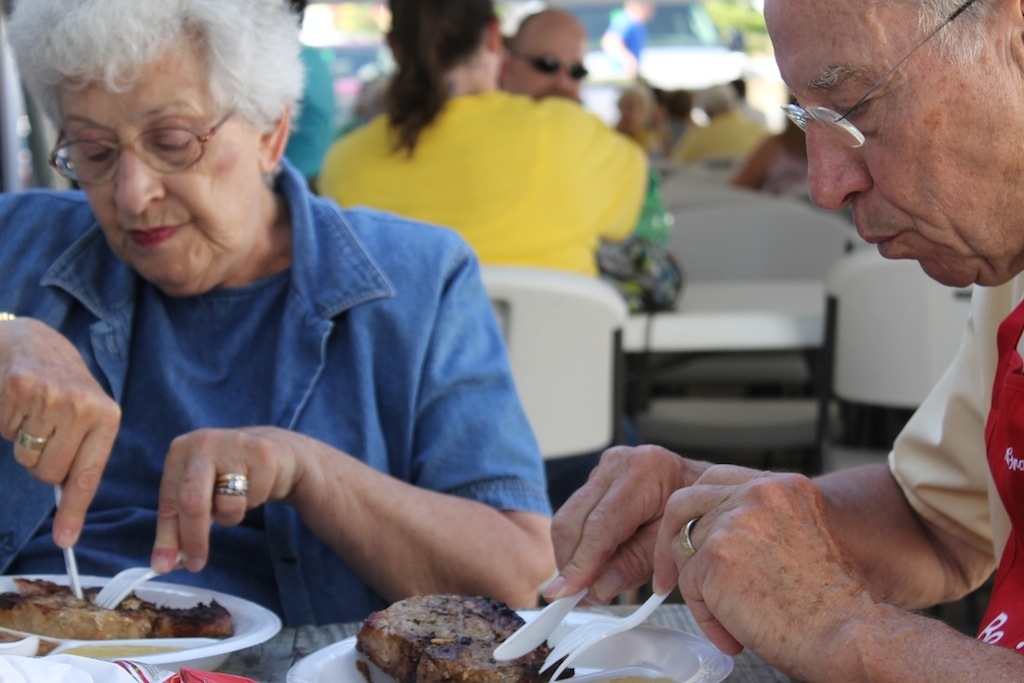 And THAT is how you win the Iowa State Fair!